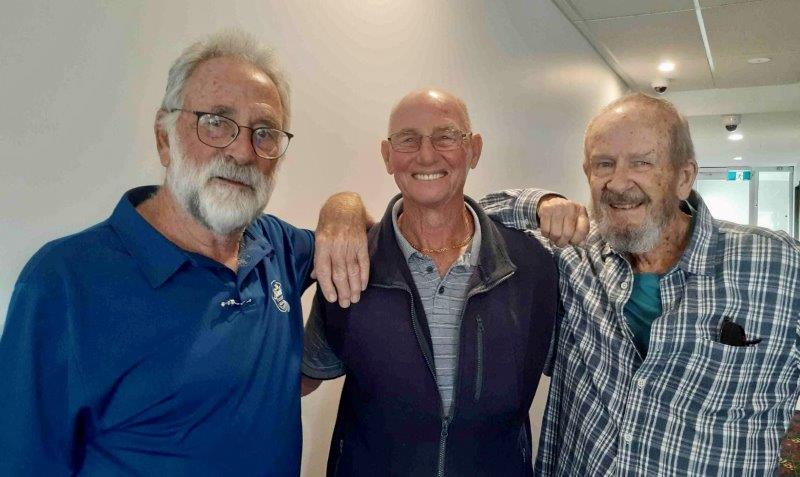 THE COOLUM Beach Bowls Club proudly celebrated the appointment of three outstanding individuals, Keith Wilson, Graham Anderson, and Greg Stevens, as new Life Members of the club.
The men were acknowledged for their unwavering dedication and remarkable contributions to the club, and its members.
To attain the title of a life member, one must demonstrate exceptional commitment and service to the club continuously for a decade or longer with each of the men excelling in this requirement.
Graham Anderson has been a constant presence on the greens for over 20 years, tirelessly assisting the greenkeepers and playing an integral role in the upkeep of the club's facilities such as assisting on the roller weekly.
Keith Wilson has played a pivotal role within the club with his dedication to various competitions and administrative roles, including Club President and as Umpires' Coordinator.
Greg Stevens is recognised for his exceptional contribution as a selector and a member of the games committee.
The Coolum Beach Bowls Club extends its heartfelt congratulations to Keith Wilson, Graham Anderson, and Greg Stevens for their remarkable achievements and expresses gratitude for their contributions. Their induction as Life Members serves as a testament to their enduring impact on the club and its members, inspiring others to follow in their footsteps and contribute to the club's vibrant and thriving community.