Member for Maroochydore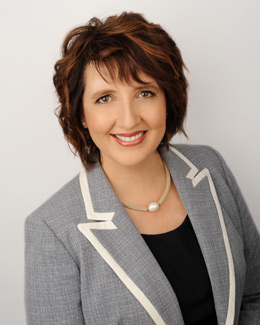 May 11th, 2022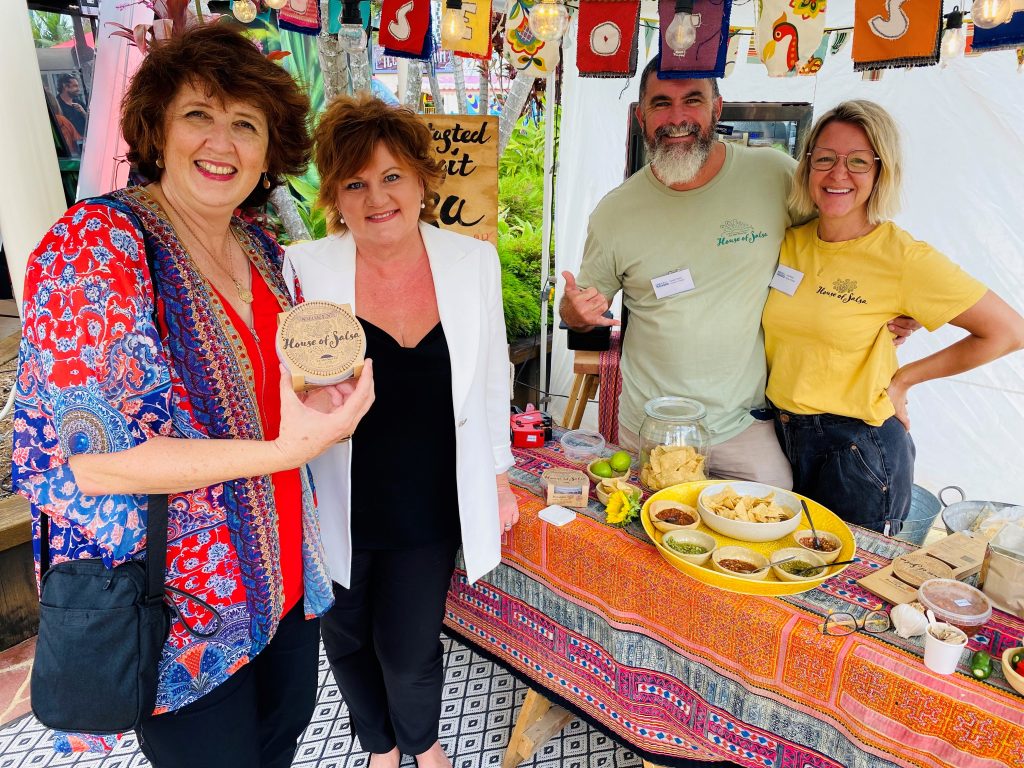 LAST week saw the launch of Queensland Small Business Month, celebrating the small businesses that make a vital contribution to our community.
As part of the start of small business week, I attended the Sunshine Coast Small Business Awards Breakfast, as well as the Food Agribusiness (FAN) Meet the Makers event. These events showcase just how integral small business and buying local is to our economy.
It was fantastic to see such a strong turnout to the launch of the Business Awards showing that the Sunshine Coast community is moving forward after the last two years of hardship. I enjoyed catching up with everyone and look forward to seeing who the winners are later in the year.
The Meet the Makers event was the biggest and best yet and wonderful to watch the FAN network grow substantially over the years, showcasing incredible Sunshine Coast produce and connecting retailers and suppliers.
FAN was also recently successful in receiving $33.4m in federal funding to develop an industry-leading food and beverage manufacturing facility, called "Turbine" with a mega 20,000m2 purpose-built, collaborative food and beverage manufacturing centre located at Sunshine Coast Airport.  This facility will be operational by late 2023 and is a very exciting operation for the Sunshine Coast.
The Sunshine Coast economy is in the process of bouncing back with a lot of blood, sweat and tears from local small and family businesses, backed by the community. I am proud to watch the community's enthusiasm and pride to get on and get business done.
I am back in Parliament this week and will be fighting for the best outcomes for the Sunshine Coast.
As always, don't hesitate to contact me if there is anything that I can be of assistance with.
---
April 13th, 2022
Easter – and new life
MAY the hope of new life at Easter be a sign of optimism and opportunity, for all, whatever your beliefs are. For the religious and non-religious alike, Easter is a time as equally valued for when family gather, give and eat chocolate or take the great Aussie camping trip to test out the accuracy of our weather forecasters. One of the silver linings of the dark clouds of COVID, has been people valuing their families, time together, and just how good our Sunshine Coast – and Australia – is.
The "no vacancy" signs up are up on vacation lettings and as of tomorrow, April 14 from 1am, the COVID-19 restrictions will be scrapped at most venues. It provides a sense of confidence that hopefully we are moving forward toward normality and starting to come out the other side of the pandemic. It's been very tough for many, particularly our tourism and hospitality businesses, but also many families.
Valuations
With the hike in property prices, that's flowed through to recently released valuations. While principal places of residence (your homes) are land tax-free, that's not the case for other property, so the valuation hike will impact those who pay land tax. Don't wait to get your land tax bill if you're in this category before lodging an objection, as you must do this during the valuation stage.
Land valuations can also affect council rates depending on how council applies their levies and general rates, but councils have flexibility in calculating the rates they choose to adopt. I would encourage residents to jump on to the Department of Natural Resources website and look for "land valuations" if you haven't already received a notice in your emails or in the post. You will be able to search for your property and this will give you information if you wish to lodge an objection.
When doing this search, the web result for your residential property should also have a list of sales in the area that give an indication of the type of properties the department has used to determine these new values. To do your research go to: https://www.resources.qld.gov.au/qld/environment/land/title/valuation/search
Federal Election
The Federal Election has been announced for May 21. I understand how politics isn't everyone's cup of tea, but we are so blessed to have the freedom to have a say and we all own the future of this country.
If you are away on the day, you can vote early either by pre-poll in person or postal vote. The locations of the AEC pre-polling booths are yet to be announced but will be operational from May 9 2022.
Postal vote applications can be downloaded now at https://www.aec.gov.au/election/pva.htm. If you enrolled for a postal vote for the 2020 State Election, you will need to submit a request again for a postal vote for the Federal Election.
As always, don't hesitate to contact me if there is anything that I can be of assistance with.
---
March 9th, 2022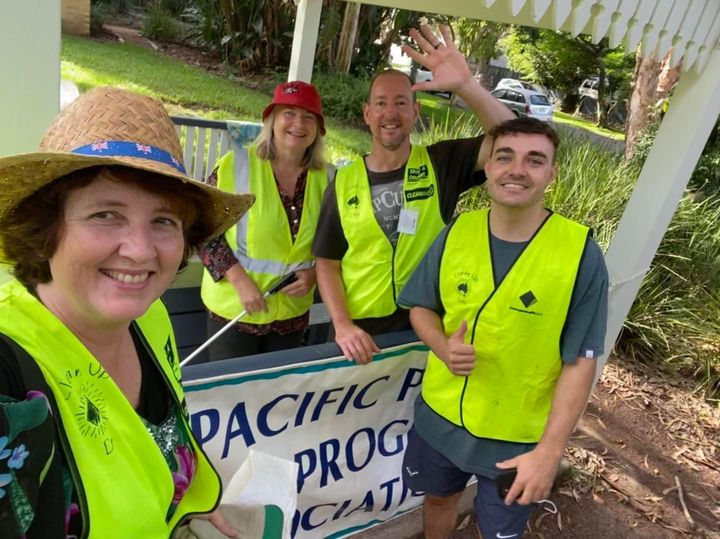 The Clean Up Australia Day movement started thirty-one years ago and is now the nation's largest community-based environmental event. The official day for it this year, was last Sunday and despite some of the activities being postponed due to the weather forecast, the sun shone, and I was pleased to join the Pacific Paradise Progress Association in their clean up event.
Without over analysing the rubbish collected and that cigarette butts continue to be an ongoing litter problem, the number of drinking containers and straws collected had dramatically reduced. I believe this is due to the plastics ban introduced last September and the recycling of our containers. It was great to be out early on a Sunday with a caring group of people who want a clean environment for themselves and the community that they live in.
Over 19 million Australians have donated their time to this initiative since the start, equating to 38.5 million volunteer hours donated to Clean Up activities across the country to benefit our environment. I think that's very impressive.
2022 continues to be challenging, with recent rainfalls over Queensland that haven't been seen in some areas in 100 years. I congratulate the community, businesses and organisations that have done their bit to assist in the clean up through offering their assistance, donation of goods or making donations. This extraordinary, prolonged rain event saw parts of the Sunshine Coast receive more than 300mm rain in some locations in a short amount of time, resulting in flooding, trees down, property and road damage.
There are so many people who have been impacted by the recent deluge and tragically a number of lives have been lost in SEQ. If you or someone you know, needs help please let me know.
There is now a variety of assistance available to both individuals, businesses and community groups impacted by the disaster, if you are unsure what financial support is available go to: www.fionasimpson.com.au/2022-flood-assistance-information/
If you would like to donate to the flood victims, below are some of your options:
Finally, our thoughts remain with the conflict occurring over in Ukraine and those that have family or friends over there. I stand with Ukraine, as is most of the world.
---
February 9th, 2022
QLD Youth Parliament
Young people who want to make their voices heard can apply to participate in the 2022 YMCA Queensland Youth Parliament.
Now in its 27th year, the YMCA Queensland Youth Parliament offers young Queenslanders aged 15 to 25 years the opportunity to speak up for their communities and learn first-hand about parliamentary processes.
Since 1996, the YMCA Queensland Youth Parliament had brought young people together to learn about our democracy, connect with their peers and have a say about important issues facing our state.
During the pandemic, we have seen people engage in politics more than ever and I encourage young people to nominate for this program, to assist them to build their leadership skills and learn about influencing change.
Each year the program brings together 93 young people, representing each electorate in the state. It has a strong history of empowering young people to take up challenges and to become leaders of the future.
New Youth Members engage in a six-month program, where they'll work in a small team (portfolio) to write a Bill proposing a law reform they are passionate about. Following this, Youth Members have the rare opportunity to debate their Bill at Parliament House in Brisbane.
Beyond bridging the gap between legislators and youth in Queensland, YMCA Queensland Youth Parliament also provides an outstanding opportunity for personal development, be that in leadership skills, public speaking ability or the lifelong friendships forged throughout the transformative experience.
This is a unique opportunity for young people, aged 15-25 years inclusive to create real change in Queensland. QYP participants, known as Youth Members, are the voice of youth in their electorates, advising politicians and decision-makers across the state. It provides an educational opportunity to experience parliamentary operations first-hand, mingle with members of Government and Opposition, and have their say in fiery debates on topical issues.
Nominations are now open and will close on Sunday, February 20, 2022.
For more information about the YMCA Queensland Youth Parliament, email qypcoordinator@ymcabrisbane.org or go to www.ymcaqyp.org.au. I am very happy to talk with anyone considering applying for this and looking for more information.
---
January 19th, 2022
I'm blessed to have my 93-year-old mum living with me. She's feisty and fun. The mind is sharp and insightful, even though her legs don't work too well, meaning she needs a wheelie walker to get around. She calls it her "crock buggy". At first she had a love-hate relationship with the "crock buggy", but to borrow one of her favourite phrases, she has turned her "lemons into lemonade" after discovering she can carry things on it. It's not the same as driving which she did from her early teens – driving into the local country town for essentials until her widowed mother could learn to drive. But she does what she can to keep doing the things she loves which is reading, writing and staying on top of current affairs, including using her computer which she has had for the last 30 or more years.
She really is quite remarkable. Her lived experience as a nurse during polio epidemics, and the memory of her mother before, my grandmother, who helped nurse during the Spanish flu, combined with her appetite for history, have provided special insights during these unusual times. I share these anecdotes about her, because she inspires me and we need to acknowledge those who lift us up and create a better world in whatever way they can.
I think one of her greatest lessons that she teaches by example is being kind. Whether it's a phone call to a friend, a card to someone else, or shortbread biscuits cooked with love while balanced on her wheelie walker as she knew someone would be blessed by them – these are all ways she shows her kindness.
How we need kindness in our world and in our community and our streets today. Thanks Mum for your inspiration and all those other people who lift people up or do things that make our world a better place.
---
December 8th, 2021
One of the joys of my work is when a young person I've met at their school comes up and tells me what they're doing now.
It might be about their job, their studies, or new goals they are shooting for.
Thus, it was absolutely delightful when star swimmer and former Maroochydore high student, Lani Pallister, approached me at a recent event about the 2032 Olympics and Paralympics.
I got a buzz out of hearing about her current studies and also her excitement for the Brisbane/SEQ Games.
We have some great young people in our area. Whether or not they reach the top of their sports, the world is their oyster, and they are our future doctors and nurses, teachers, business owners or whatever they reach for.
It may seem a long way away, but the 2032 Games will be here before we know it. It's a terrific opportunity to not only stage the greatest games on earth but to build legacy infrastructure we need for today and the future, particularly with transport.
Building our local businesses while maintaining livability means critical public transport, such as rail to Maroochydore, and better, cleaner electric buses which connect all Sunshine Coast towns is just part of that.
That's what I'm fighting for – a Legacy Games with practical, excellent connections we can be proud of.
On another note, Christmas has snuck up on us and is now just two weeks away. There are some great decorations going up on houses as people generously share the joy with the neighbourhood. I look forward to seeing many of you at local Christmas carols and events.
Among my wishes for Christmas are that our community is safe and healthy and that we can support our local businesses and local jobs by buying local. They deserve it.
Finally, I wish readers peace, health and time with those that you love. Thank you for your support in 2021 and I look forward to catching up with you in 2022.
---
November 10th, 2021
In the next few days don't be surprised to see young people fully dressed in their high school uniforms running into the ocean.
The annual rite of passage of Year 12 students taking a dunk in the sea while wearing their uniforms for the last time will soon be here. It's a time to celebrate as they chart their next steps. Family will no doubt be nostalgically remembering when these young men and women were knee high to a grasshopper, starting their first day of school.
I've been reflecting on school memories and milestones and how it is for today's students.
Growing up on the Coast I'm grateful for a childhood that was relatively carefree, where I went to Yandina Primary School barefoot and rocking up to Nambour High meant having to wear shoes everyday. Conquering blisters pales compared to conquering schooling in lockdown.
COVID threw a spanner in the works with lockdowns and remote learning disrupting life as we knew it. It has been an extraordinary time for students, teachers and parents. For some, they rolled with it and it didn't make too much of a difference. For others, it was much more challenging.
As for career choices, the world is their oyster.
One thing that is clear is that there is such demand for workers in so many industries that there is terrific opportunity for the young as they chart their post-school learning journey and choose a vocation.
If you need career advice, a good site to check out is: https://www.qld.gov.au/jobs/career/advice or https://info.australia.gov.au/information-and-services/jobs-and-workplace/career-information.
Sometimes it pays to just go and talk with people who are already in those industries and get their advice up front before committing to particular studies.
There are a lot more options for students – and mature students – to undertake local training on the coast than a few years ago with our University of the Sunshine Coast, TAFE and other providers.
To our Year 12 students, here's to your success, to dreaming big dreams and daring to stretch your wings as you aspire to find your way in the world. Do not doubt you are inherently valuable regardless of what you do. Let your light shine bright as you take your gifts and talents, hone them and pursue your passion. That's where purpose lies.
Finally, as part of my supporting local business on the Sunshine Coast, enter my FREE Buy Local draw to win a luxury hamper from Hampers to Go at Marcoola. The hamper is filled with local Sunshine Coast produce. For details head on over to my Facebook Page @FionaSimpsonMP to enter. Entries close on November 23.
My next Community Catch-Up is Saturday, November 20 from 8 – 9am at Mt Coolum IGA. If you are around, please drop by and say G'day, I'd love to talk with you.
Please don't hesitate to contact me if there is anything that I can be of assistance with.
---
October 13th 2021
Marcoola SLSC
I would like to congratulate the Marcoola Surf Club for taking out the Club of the Year at the Surf Lifesaving Queensland Awards of Excellence. I wish them every success in taking out the 2021 Surf Club of the Year Australia next Month and look forward to celebrating the win with them.
Hospital falls short on promised new beds
I've been asking questions in Parliament about our local health services in the fight to get more hospital beds funded and opened. As a result, it's been revealed the State Government has fallen 74 beds short of the promised number of beds for Sunshine Coast University Hospital (SCUH) which were supposed to be in operation by the middle of this year.
This is putting pressure on patients and staff and causing a blow-out in ambulance ramping as staff can't move patients from emergency into beds.
Queensland Health stated on their website pre-COVID that SCUH would have 738 operational beds by the middle of 2021, based on population growth and demand. We are nearly at the end of 2021 and SCUH has only 664 available beds, making the hospital 74 beds short.
We have some great health workers at SCUH, but they are struggling to do their job when ramping at SCUH is at 52 per cent, up 19.5 per cent compared to 13 months earlier and has the fourth-worst ramping levels in the state.
The ramping means more than half of the patients who arrive at the Emergency Department by ambulance are facing delays, having to wait in the ambulance rather than being immediately taken into the hospital, triaged and treated. This also puts pressure on the ambulance system.
I feel quite passionately about the need to ensure our hospital and health service is funded and managed properly so that people can get the health services they need when they need them, particularly in an emergency.
As always, please don't hesitate to contact me if I can be of assistance as we work together to support each other through these unknown times.
---
September 8th, 2021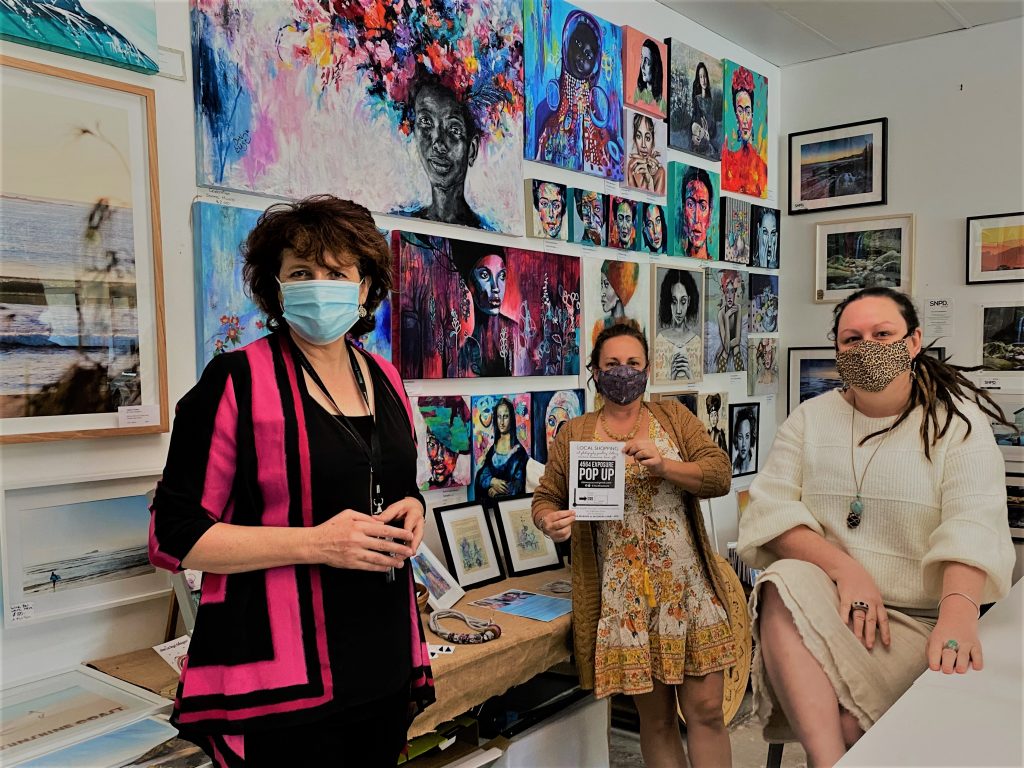 Art is good for the soul
Good news in our community needs to be celebrated and there's a very good news story happening in Pacific Paradise with support for local artists. While doorknocking small businesses to offer help and see how they were going, I had a great chat with Alicia Mirelle and Tennille Charlton, of 4564 Exposure POP UP Shop.
Currently located at North Shore Village they told me about their pop-up shop (there's another one at Yandina and soon to be one at Cotton Tree), where local artists are displaying and selling their wares. Some of the local markets have been disrupted lately making it harder to have spaces people can sell in person.
However, these pop-ups are full of beautiful local artwork from local creatives and artists, some you would have seen at local markets, and this is another way to support their businesses. Art should feed your soul and make you happy. Thanks to these artists creating beautiful things, they made my day and I hope we can support them so they can also make a living.
Supporting local business & families
I'm getting a lot of contact from people needing help during the latest round of restrictions from COVID-19 with businesses disrupted and families in distress due to border separations. I am hearing more and more stories of people's grief who have a genuine need to get home. Not only are they being cut off from their families, but they are cut off from their jobs. Meanwhile, the families of footballers and their entourages are allowed to come into Queensland, and they are given priority.
If you are caught with these impacts, let me know so I can take up the issue with the State Government. I'm calling for compassion, consistency, and transparency in how we manage through these tough times, including the release of health advice.
More than anything I want to see everyone kept safe and be able to thrive in their lives and jobs.
How on earth can you have health advice that says it is safe for NRL players and their families, yes not just players, but their families having precedence over Queenslander's being able to come home? It is ridiculous, unfair, and wrong.
Please don't hesitate to contact me if I can be of assistance as we work together to support each other through these challenging times.
---
August 11th, 2021
Kindness, Clarity and Confidence are vital
In these challenging times, the kindness to help each other through with acts of support and care, which we saw in the early days of the pandemic, is still vitally important. I think this time after two lockdowns in a month, nerves are more frayed in some quarters and bank balances – particularly of small businesses or casual workers – are under greater pressure. People with loved ones in hospital or aged care also have acutely felt the pain of separation and loved ones planning weddings or funerals face different stresses. Then there are school kids juggling disruption as well as important exams and study.
Unfortunately, these snap lockdowns are looking to be part of our future for a little while longer until we are no longer at risk of COVID case surges overwhelming our hospitals and in particular, ICUs, which would affect all of us, not just those suffering COVID. That's pretty tough. However, those who are paying the price for our safety with business lockdowns need help.
Small and family businesses in particular need three things: clarity around restrictions, cashflow assistance and confidence to soldier on until vaccines are rolled out. The State Government has announced $5,000 Business Support Grants for lockdown-impacted businesses in Queensland, but these don't open until mid-August and only include small and medium businesses with a turnover of more than $75,000 per annum or an annual payroll in Queensland of up to $10 million. Leaving some small business operators in the dark without support. I'll keep fighting for a fairer go to help these businesses, as we need them for our local economy.
The Australian Government is also providing financial support for individuals whose income has been impacted by the current South-East Queensland Lockdown. Eligible people can receive $750 per week if they have lost 20 or more hours of work, and $450 per week if you have lost between eight and less than 20 hours per of work, or a full day of work. You will be able to get back-paid to last Sunday. For more information visit: www.servicesaustralia.gov.au
Please don't hesitate to stay in contact as we work together to support each other through these times.
---
July 8th, 2021
Backing local businesses
Last week's snap lockdown may have been an inconvenience for many of us, interrupting our daily schedules and forced changes to school holiday plans, it is mainly small mum-and-dad family businesses that wore the brunt of it again. To a lot of us, it was only three days, but the small businesses will feel the hurt from this for some time to come.
The restrictions coming during school holidays has seen accommodation providers have significant cancellations, hospitality venues have numerous functions cancelled, local shops close as the community is given stay-at-home orders, and so on – the flow-on effect is that families and their livelihoods are jeopardised and the associated mental health issues are significant.
I contacted several businesses last week to check on them and one business brought to my attention that this recent lockdown was the eighth lot of holidays that has seen restrictions or lockdowns implemented since the COVID pandemic came to our shores. They are continuing to battle to stay in business. It is when you talk to people that it really hits home the true effect of the snap lockdowns and the impact they have.
I'm urging the government to adopt a COVID support package for businesses, as well as short-term stimulus measures for sectors hardest hit, ahead of any further lockdowns so they don't have to bear the burden without support.
Small businesses make up 42 per cent of the Queensland economy and represent the heart of the Sunshine Coast economy. These small businesses deserve the confidence to know that if they're asked to close due to health orders, they have support and are not required to carry the burden on their own. During uncertain times, small business owners need confidence.
Now's a good time to back our local businesses so when you are out, purchase and experience as much as you can locally to help these businesses once again try to recover. If you know of a business that you would like me to give a shout out to, please email my office and I will spread the word. Together we can recover and build a Stronger Sunshine Coast.
---
June 10th, 2021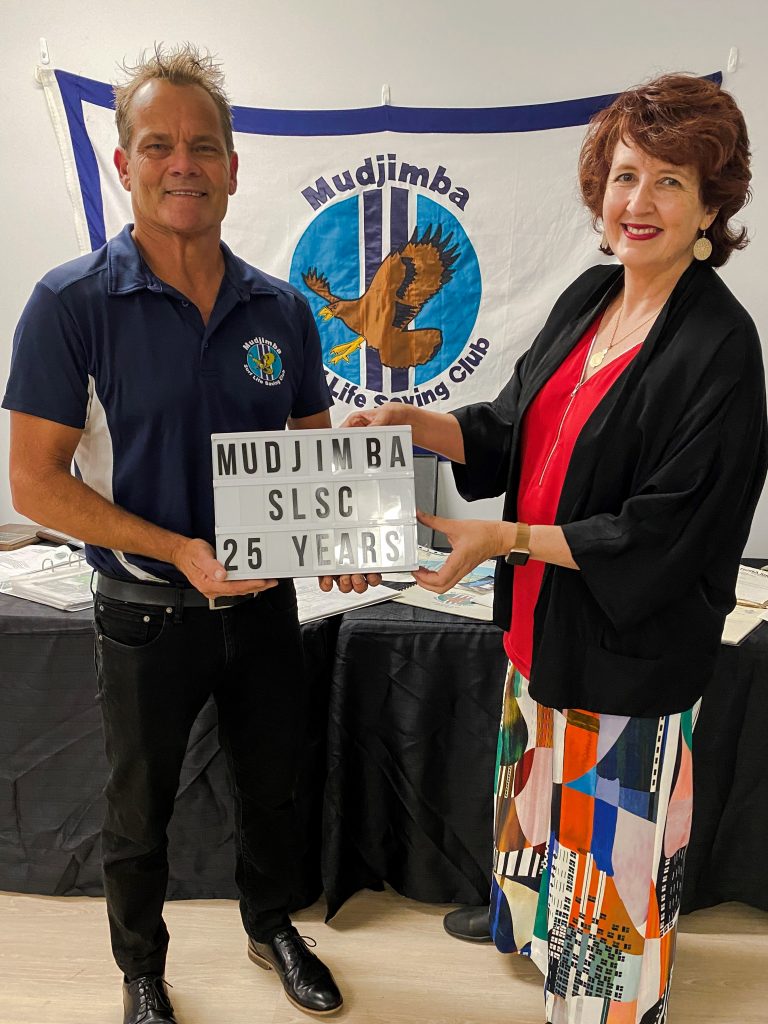 Our local heroes
The first official lifesaving rescue was recorded on a Queensland beach in 1909 and Surf Lifesaving Queensland was formally established in 1930. Moving forward 90 years there are now 57 established lifesaving clubs and more than 34,000 Queenslanders who are volunteer members of a surf lifesaving club. An incredible 462,000 are a member of an affiliated supporters club. The work they do on our beaches to keep people safe each year is truly commendable.
It's the time of the year that our local Lifesaving Clubs acknowledge those who do so much and it was an honour to attend Marcoola and Mudjimba Clubs for their awards ceremonies.
This month also saw Mudjimba Lifesaving Club celebrate its 25th birthday with the added bonus of all their hard work resulting in the extension of the club house.
I'm honoured to be patron of both Marcoola and Mudjimba Clubs – the two clubs achieve so much for our local community.
On another issue, I'm often asked if I have had my Covid vaccination. Along with my 92-year-old Mum, I'm pleased to say we both have. I am grateful to the scientists and health professionals who made this possible. My grandmother nursed during the Spanish flu pandemic. My mother nursed during polio outbreaks. Vaccines for these diseases weren't available then. If you have doubts about the COVID vaccines, I would ask you to talk it through with your GP.
---
May 13th, 2021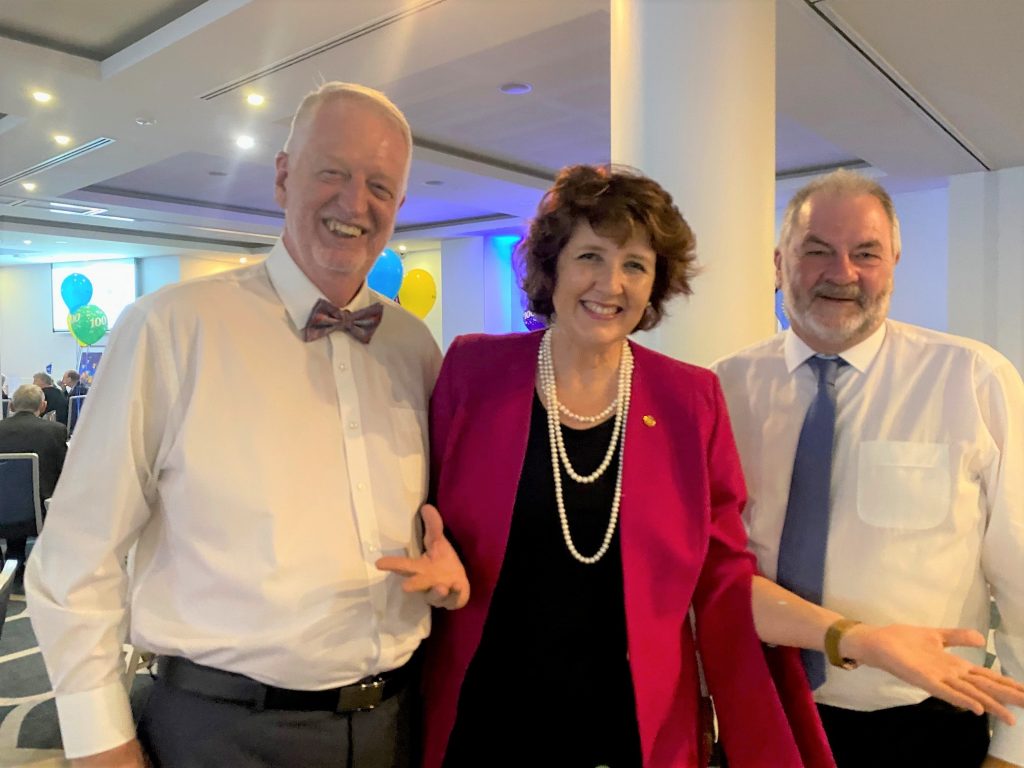 Have you ever thought about a charity in our local community that has made a personal difference to your life or your family's?
Next week during Volunteers Week is a chance to sing their praises and thank the selfless people who are their hands and hearts in the local community. Especially during all the challenges of a global pandemic or bush fires and floods, with the ensuing disruption and quite a lot of distress, we saw once again that the power of local community through organised volunteerism, hope and kindness win. Jump on my Facebook page or the Letters To the Editor page of this paper and give them a shout out.
On the Sunshine Coast, thousands generously give back to make our community a stronger, healthier and more connected place to live. People volunteer for a number of reasons including the desire to help others as well as increasing their circle of friends and developing their skills or helping others grow their abilities.
Just some of the amazing organisations that would not operate without the support of volunteers includes: STEPs Charity, Wishlist, Maroochy Neighbourhood Centre, Bloomhill, Salvation Army, St Vincent De Paul, Anglicare, Coast Guard and so on. All these organisations play an important part in our community.
A special mention during Volunteer Week goes to that great service organisation, Rotary, who last month celebrated 100 years of being in Australia. I attended the Sunshine Coast celebratory dinner and was honoured to propose the toast to Rotary International in recognition of this amazing organisation's achievements both locally and internationally – Happy Birthday!
Volunteer Week is an important time to stop and appreciate what those in our community give back and realise that without their generosity a lot of Sunshine Coast organisations would not exist.
If you would like to volunteer your time and not sure where to start, contact Volunteering Sunshine Coast on 5443 8256, they have been operating on the Sunshine Coast since 2004 and provided opportunities for approximately 26,000 volunteers during this time.
I would personally like to say 'thank you' to every volunteer on the Sunshine Coast and I look forward next week to seeing all the volunteers acknowledged for their time and assistance that they selflessly provide.
PS. This Saturday, May 15 from 10-11.30am I am supporting Jasmin Peak (YMCA QLD Youth Parliament Representative for Maroochydore) to raise money for the Cancer Council by holding a Biggest Morning Tea at my office. There will be a coffee van, cakes, biscuits, etc ($2-$6) to raise funds. If you are in the area, please drop by and say 'hello' at 148 Horton Parade Maroochydore.
---
April 8th, 2021
BEHIND THE MASK – R U OK? TIME FOR KINDNESS AND CARE
A lot has happened in the last week – let alone the last year. As I was writing my parliamentary update last week on hot issues that matter to thousands locally (housing, local infrastructure, access to hospital services, ambulance ramping), that wily disruptor of the last 12 plus months interloped and threw so many lives into disruption again.
As you know, COVID inexplicably escaped from a Brisbane hospital into the community and greater Brisbane was put into lockdown. All of Queensland was mandated to wear masks (which we need to continue to wear until April 15) and anyone who had been in Brisbane in the last 10 days had to home isolate – including myself along with most of the 93 Queensland Parliamentarians as that's where we were last week – in Brisbane for Parliament.
With today's gadgets, I am able to video conference or phone constituents and stakeholders so we can keep working fairly seamlessly, that's not a hardship. However, that's not true for thousands of our small businesses here on the Sunshine Coast and in Queensland, particularly in the tourism and hospitality sector, who had stocked their shelves and fridges and employed extra staff for the Easter holiday season, which meant so much to their bottom line.
I'm also aware that many people have loved ones in aged and disability care who have been particularly hard hit by lockdowns and restrictions which go beyond everyone else, limiting or banning visitors. While the greater Brisbane lockdown was lifted in time for Easter, some restrictions are still in place until April 15.
But there are more masks in operation than the paper kind which we need to pay attention to probably now more than ever – and those are the human masks of stoicism that hide the inner world which may not match the "I'm okay" phrases we all easily utter.
After the bumpy start, I wish you a happy and safe Easter and let's share our support with our local small businesses – and call a friend to let them know they're not alone.
---
March 11th, 2021
Let's celebrate women's achievements every day
It never gets old talking to young people about their hopes, dreams and ideas for the future and today.
I was privileged to meet with a number of young people in the lead-up to Queensland's Women's Week 2021 (QWW) at a local school as part of those celebrations.
My job as guest speaker was hopefully to encourage and inspire them to shine as young leaders who can help unlock the potential of others and have the courage and kindness to care for each other and their world – we sure need them!
But it's also important to speak about their incredible value and self-worth and the importance of overcoming the fear of standing out or self-doubt.
Part of that message was also encouraging them to overcome even the fear of failure – as people with the most amazing success stories almost always can share examples of their failures as well but they wouldn't have tasted success without first having a go.
This message is as true for good young men as it is for good young women, but on International Women's Day we particularly need to encourage each other to not only be our best, but celebrate those who paved the way and build upon their legacy.
Whilst I looked around the room of the young females (and one male) that I was speaking to, I wanted them to know that what they may think they want to do now may not be what they end up doing and that's okay as opportunities aren't always scripted but need to be grasped.
And making a difference in the world starts with pushing back against cynicism as one person can make a difference in the lives of others. After all, there has never been a cynic who has changed the world for the better.
It is up to us to not only guide the next generation, but encourage them to approach life with enthusiasm and courage. So as QWW ends for another year, we don't need to have one week a year to celebrate the achievements and contributions that good women have made and continue to make, let's celebrate everyday!
---
February 11th, 2021
Australia Day
Although it is now a couple of weeks ago, I felt especially proud and grateful to celebrate Australia Day this year. As I watched record numbers of families and friends gathering around picnics and BBQs in local parks, I was struck by two things – the sheer joy of people sharing each other's company and, secondly, so many Australian flags flying.
When most formal Australia Day events were cancelled or modified due to COVID-19, Aussies put on their own celebrations and while there is a move among some to change the date of Australia Day, a poll shows only 28 per cent support this. COVID-19 can cancel life as we know it, but we should never cancel our history.
Changing the date won't change our history. Rather we should tell it all – the good and the bad – while committing to share our nation's values of freedom, democracy and a fair go with the maturity to celebrate and respect our ancient custodians, the pioneers and more recent settlers and immigrants.
Let me tell you one of those stories. 165 years ago last month, my great great grandfather sailed with "440 souls" from England into Moreton Bay. As the ship attempted to cross the dangerous southern passage between Moreton and Stradbroke Islands, a brave Aboriginal man paddled out, convinced the ship's captain they were going the wrong way, got onboard, and piloted them safely around Cape Moreton into the Bay. Without his actions, I may not be here today.
So, when I fly the flag, I'm grateful for the bravery of that unknown Aboriginal man, for our ANZACs nearly two generations later, the servicemen and women who defended our freedom and all the unsung heroes whose acts of kindness and courage happen every day. They have made Australia great. We keep it great by honouring their legacy and contributing in every area of our nation's democratic life. The greatest defence of a fragile freedom and peace is not sitting back, but giving back.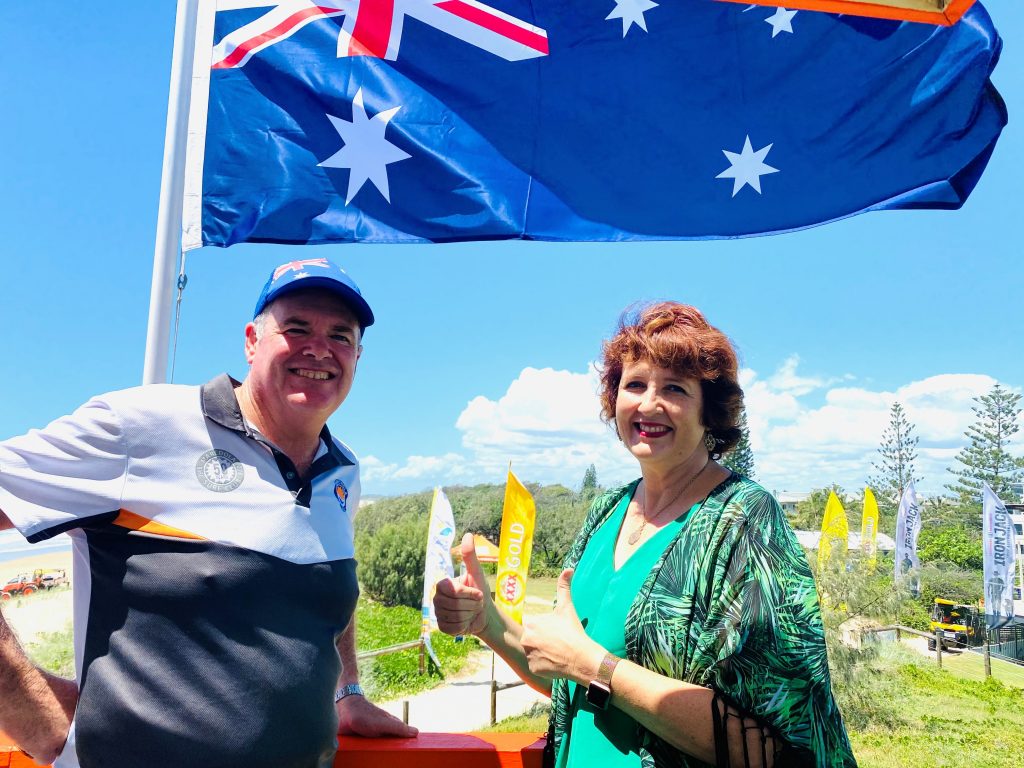 MP Fiona Simpson with Peter Horn from Marcoola Surf Lifesaving Club on Australia Day. Photo: Contributed
---
January 21st, 2021
What a start it has been to the year!
At my office we are busy as ever catching up with the local community groups and residents in the area. With students going back to school I have provided some gift cards to the Salvation Army "Back to School" program (see their website www.salvationarmy.org.au) to provide assistance. You may be a family in need and I commend their wonderful help or if you are in a position to support families with the expense of children returning to school, this is a great way to do so.
The day before school returns is Australia Day on January 26. Come and say "g'day" at the Marcoola Surf Lifesaving Club's "Marcoola Rocks" celebration which is a ripper. The party starts the week before with five days of live music from January 22. Join the Thong Throwing and their Pie Eating Competition – all very Australian and a lot of fun! If you are in the area I would suggest dropping in and enjoying the views and the entertainment.
Once again when you are doing your shopping, let's help support local jobs and businesses. Last year, I launched my #buylocal5 campaign whereby you swap at least five purchases of goods or services you'd normally buy from outside the region for local goods and services instead. When you do this, give the business or service a loud shout out personally or via my Facebook page, our recovery starts with us.
Despite it being a different Christmas/New Year break, I thoroughly enjoyed my "staycation" as I think many more Sunny Coasters have this year. I think my house and backyard have loved the attention, but the best thing has been catching up with family and friends. We really do live in the best place in the world.
Here's to a brighter 2021 for everyone – knowing that there are many who have done it pretty tough. We are very lucky to reside on the Sunshine Coast and we must remember to keep on being COVID-19 safe and supporting our local businesses and jobs. Happy New Year to you and I look forward to working together in 2021.