Member for Maroochydore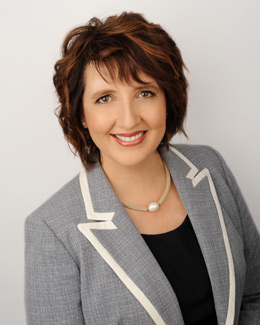 October 4th, 2023
I am lucky enough to meet a lot of wonderful local people and it is a large part of my position that I enjoy immensely. Clint and his brother Kent deserve a shoutout.
A couple of weeks ago I was invited to celebrate Clint's first birthday for Mustard Seed Lighthouse of Hope. It was a wonderful celebration of all that Clint has achieved in just 12 months in business, which in this current economic climate 12 months in business is a milestone and achievement worth celebrating.
Clint is the business owner of Mustard Seed Lighthouse of Hope and his brother Kent is the business owner of Chilled Rolled Ice Cream at Marcoola.  Clint is the floral artist and Kent is the foodie.  Clint is a very talented man who is known for being a leading example for inclusive education and celebration of diversity and creation.  Kent's ice cream not only tastes amazing, but is a work of art. 
Originally from Hawaii, both Clint and Kent have some pretty serious health issues, but they don't let this stop them and you can't help but admire and respect them. They bring joy and inspiration to others.
I would like to also give a special mention to Clint and Kent's awesome mum, Tricia, who supports and guides the boys in their business activities. I am in awe of Tricia and her positive approach to life is infectious. This outlook reflects on her boys and she should be very proud of the caring young men that she has guided them to be.
If you are in Marcoola (2B/930 David Low Way behind Bendigo Bank) I highly recommend dropping by to meet the boys. You will get the opportunity to see some of Clint's floral creations in his art gallery. Local businesses are the heart of our community and these are brothers with a big heart and big smiles.
As always, please don't hesitate to contact me if you need help or want to discuss any issues of importance to you.
---
September 6th, 2023
THANKS to everyone who has participated in my recent survey for your feedback about issues that are important to you. 
Cost of living has ranked as the number one issue for the many followed by law-and-order concerns and transport infrastructure and health.
As a way to help with costs, I recently did a giveaway draw for those who participated in this survey of cash vouchers and a baby Weber. I'll present the winners with these soon and I will run these draws from time-to-time.
In regard to law-and-order, we found out through the recent Budget Estimates process that Queensland has 200 fewer full-time police than 12 months ago. As a result, all areas including ours as a growth area is facing few full-time police which is also hurting our community.
I support laws that ensure consequences for actions of criminals, but without more actual (as opposed to the Government's promised and undelivered) Police on the frontline then laws can't do the job.
I have heard your concerns and I will fight for better solutions.
The State Government is also enforcing a patient's tax that will see families and the elderly paying more to see their doctor.
I believe this is wrong and I want to see the Government understand that when they put these taxes on people, it hurts a wide target of everyday vulnerable Queenslanders. 
However, I know that there are some fundamental changes in how government makes decisions that impact people's lives so costs aren't hiked without care or consideration and services are delivered where they are needed.
On another matter, the Federal Referendum Date for "The Voice", or a dedicated first people's body entrenched in the constituent has been announced for October 14.
At the time of writing, the details of where and how people can cast their ballot are yet to be revealed. There will be pre-polling and postal options.
I am a respectful "no" to entrenching race in the constitution, as I believe in equal rights and bridging the gap for the vulnerable in our community through direct action rather than a separate federal bureaucracy. 
As always, please don't hesitate to contact me if you need help or want to discuss any issues of importance to you.
---
August 9th, 2023
Permanent moorings and protection needed for Mudjimba Island reef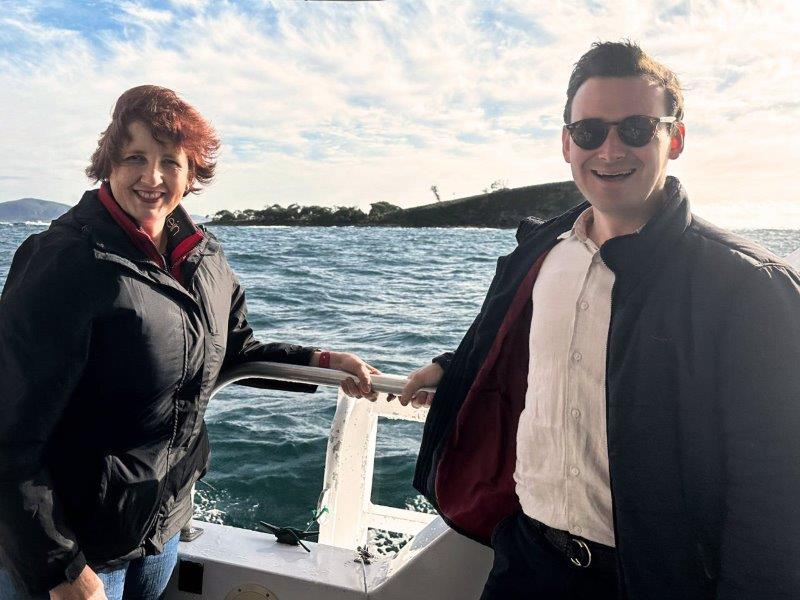 As most locals would know Mudjimba Island is a popular diving destination with many boats anchoring on the reef surrounding the island. With increased boating populations, this has meant a greater impact upon our marine environment and waterways with anchors creating significant damage to the reef.
Currently there is a community campaign I am supporting to have permanent shared mooring points put in place to help protect the reef from damage while maintaining access for all those who love this area.
The time is now to protect the reef from this damage through suitable intervention particularly as there is currently no management plan for the coral surrounding the island. Thus, last month I took Shadow Minister for Environment Sam O'Connor out to visit Mudjimba Island with the help of local boaties and divers to view the area and show him why it is important it is protected*.
The best long-term solution may be to create a Marine Park (or something similar) subject to a proper consultation process. However, the main focus at this point is to get the agreement of the State Government to facilitate the installation of these mooring points and protection of the reef by requiring people to use the moorings.
I have written to both the current Ministers for Environment and Transport asking for commitment from them for the right plan to fund the facilitation of protecting the area as both departments must be involved in the installation of the mooring points.
I will keep you posted as I fight for the right protection to look after the area and the community can still enjoy it and it is here for future generations.
*Thanks to Sunreef for providing the boat out to visit Mudjimba Island
As always, please don't hesitate to contact me if you need help or want to discuss any issues of importance to you.
---
July 12th, 2023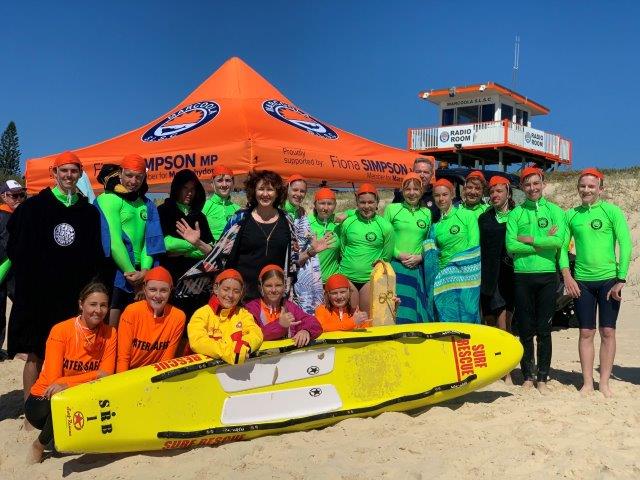 Free Marquees for Community Groups
IT'S THAT time of the year when I am providing FREE MARQUEES to be used by groups in the Maroochydore Electorate for community purposes.  Please email my office at maroochydore@parliament.qld.gov.au by July 20 if you would like to be considered for a marquee for your club or group.  I have a limited number, so they will be allocated on a first-in basis – so get in quick!
Winter Newsletter hitting letter boxes
My Winter Newsletter will be delivered to your letterbox in the next couple of weeks, so keep an eye out for it… I have a cost-of-living giveaway in it and of course, my Weber Baby Q that you can enter to win by completing my 30-second survey on my website.
Community Corner – July 29
I will be holding a community corner on Saturday, July 29 at the IGA at Mount Coolum from 8-9am, come along and say G'day! I look forward to seeing you.
As always, please don't hesitate to contact me if you need help or want to discuss any issues of importance to you.
State Budget
At a time of high cost of living, last month's State Budget failed to deliver solutions for the Sunshine Coast and Queensland to lower power prices, unlock more affordable housing and cut crime rates.
Despite $60 billion more in revenue than forecast, the State has nothing to show for it to support families and small and family enterprises.
I support reasonable measures to help ease the cost of living, but the one-off measures in the budget are temporary.   The electricity rebate will help temporarily but it will not cover the 32 per cent increase in the first quarter of this year – the biggest increase in the nation.  That's why the failure to maintain the generators has had such a huge impact on household power bills, and why we have committed to a maintenance guarantee for generators to keep the lights on and put downward pressure on power prices.
---
June 14th, 2023
Stationery Aid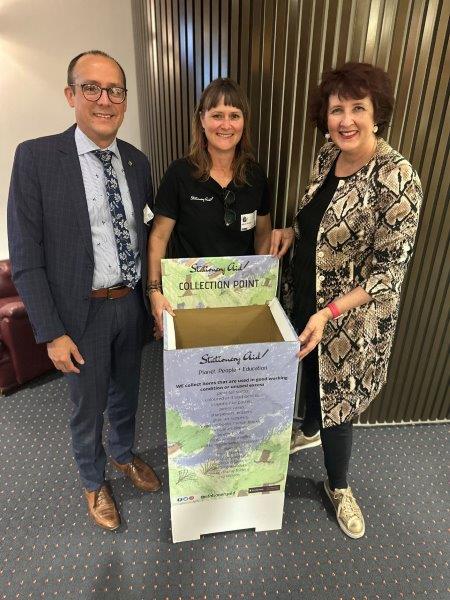 I'VE JUST connected with a great group who are turning "landfill into heart fill one school booklist at a time". Called 'Stationery Aid', they're asking for people to donate their surplus stationery for children in need. You've got to love how practical recycling of stationery goods can be good for the environment and also children. This not-for-profit organisation saw a need to take surplus and unused stationery and to sort it and return it to active use.
It's a great waste reduction initiative that I strongly support. I have a collection point in the foyer of my office at 148 Horton Parade Maroochydore. I will pass on this stationery to the charity who then in turn sort the goods and put together the 'Book Lists' material for participating schools with children in need identified by the school with the additional help of the school chaplains and care teams. To learn more or help you can help go to https://stationeryaid.org/
Mudjimba Community Garden
How good is the new Mudjimba Community Garden? Located at the North Shore Sports Grounds, it is turning an unloved area into a growing and thriving community endeavour. I was delighted to go along to their open day and to see the plans and support the group.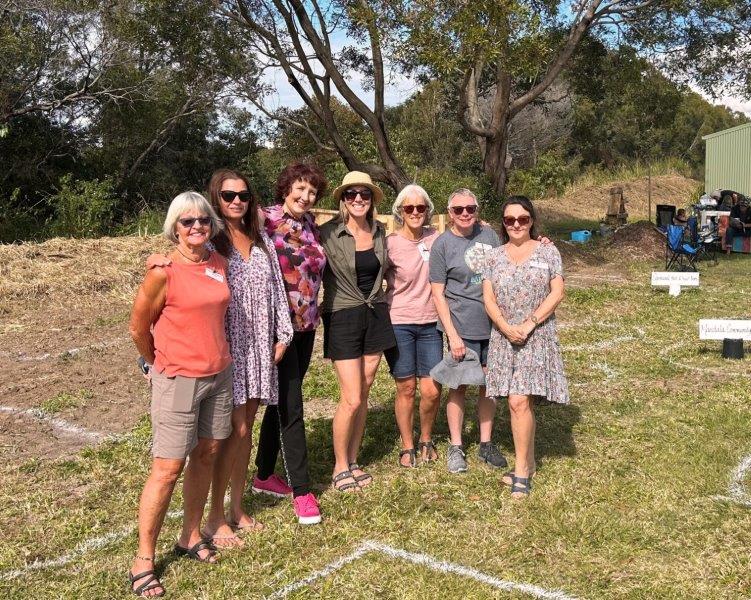 Cost of Living
There are a lot of people hurting with the high cost of living at the moment. While State Government subsidies won't cover all the issues, if you need help in navigating some of these grants, contact me at my office on 5406 7100 or at maroochydore@parliament.qld.gov.au. Please don't hesitate to contact me if you need help or want to discuss any issues of importance to you.
---
May 17th, 2023
Housing Crisis needs real action
The Sunshine Coast and Queensland are facing a housing crunch with a shortfall of new homes and record numbers of people facing homelessness, higher house prices, and higher rents as a result.
On the Sunshine Coast there has been a record number of people experiencing homelessness or working people who never expected to be homeless. This experience has also been reflected throughout Queensland. Here on the Coast, between 2016 and 2021, the average population increase was about 8,500 per year. This was before the COVID disruption. What did we see regarding new home approvals? We saw about 2,800 new home approvals on the Coast per year, well short of the numbers of new arrivals. Currently, we are sitting with a vacancy rate in the rental market of about 0.8 per cent. To cut a long story short, there is a lack of supply. This is being reflected everywhere.
This is an issue affecting every part of our community. The only way to fix Queensland and the Sunshine Coast's Housing Crisis is to build more homes and increase housing supply over the short, medium, and long terms. This can be done with good planning which maintains liveability and sustainability, but it also requires the proper investment in the infrastructure.
However, for the last eight years Queensland has seen underinvestment in infrastructure that would have opened up new opportunities for young people to get into the housing market and either buy their first home or find a suitable rental.
I have people coming into my office who are sleeping in tents or sleeping in cars. When I talk to some of the social agencies and people who are out there trying to help these folks. There are heart breaking decisions being made about who they can and cannot help, even people living in cars.
I believe in good planning. I believe in having the right infrastructure in place to deliver the appropriate types of accommodation in our communities, but this government has completely dropped the ball. I believe its concept of build-to-rent is recognition and an admission that it has totally blown the systemic reform that is required to help encourage more investment in the private rental market that is the key to address the undersupply.
Our solutions to help ease the housing crisis is to:
Deliver more residential lots (and therefore more homes) by working closely with local councils to identify areas for targeted and responsible development and build the necessary supporting infrastructure for these communities to grow and thrive.
Unlock the Community Housing sector in Queensland. These organisations are ready made to help house the vulnerable, but have their hands tied behind their back due to the current policy settings of the Labor Government.
Plan appropriately for the delivery of social housing so the supply of social housing is able to meet demand.
Please don't hesitate to contact me if you need help or want to discuss issues of importance to you.
---
April 19th, 2023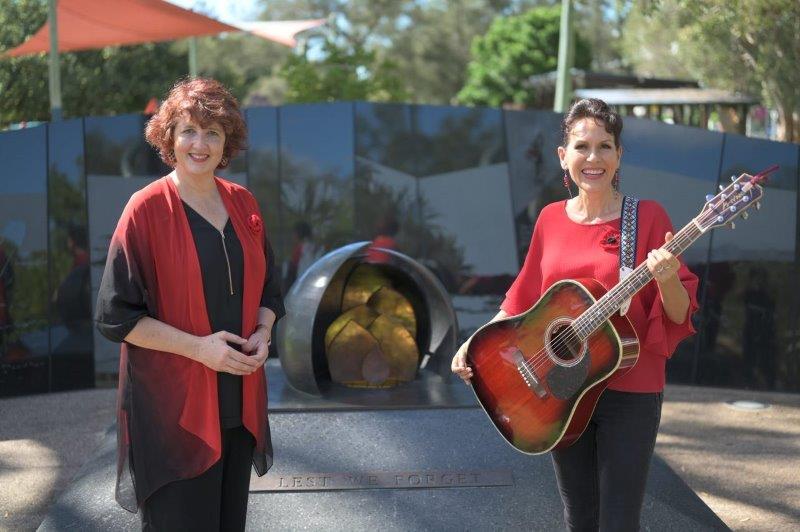 To honour our heroes in the lead-up to ANZAC Day, I released a song, "Lest We Forget", two years ago.
Co-written with my good friend Tanya McFadyen-Banderas, the song was born out of the time when ANZAC gatherings could not take place due to COVID health concerns. As you would remember we all had to commemorate this day in different ways, resulting in the poignant and powerful "Light Up the Dawn" driveway candlelit vigils.
I look back on it now as a celebration of a return to normal to be able to hold the appropriate services to properly acknowledge our fallen heroes.
If you would like a copy of my song, you can find it on Spotify or you can contact my office for a CD. Alternatively, google "Fiona Simpson" and "Lest We Forget" for the YouTube version which also has a special video accompaniment.

There are many services across the Sunshine Coast on Anzac Day.

The services in my Electorate are:
4.28am – Maroochydore RSL League Dawn Service – Cotton Tree Cenotaph
4.55am – Mooloolaba – in front of Mooloolaba Surf Club
5.30am – Mudjimba Dawn Service – Power Memorial Park, Mudjimba
9.00am – Maroochydore RSL League main service – Cotton Tree Cenotaph – preceded by march at 8.30am
11.00am – Korean War Veterans Commemorative Service, Korean War Memorial at the top of the hill in Alex
11.00am – Mudjimba RSL Sub Branch, Power Memorial Park, preceded by march

I'm privileged to be singing the National Anthem at both the 9.00am Maroochydore, and 11.00am Mudjimba services, and I will be at the Mooloolaba Dawn Service.
I look forward to seeing many of you at our local services.


As always, don't hesitate to contact me if there is anything that I can be of assistance with.
---
March 22nd, 2023
Seniors Cards – help you may be surprised by
Cost of living is hurting so many and looking at where you can cut back or get some help can be difficult. I've found out talking to some of the older community that they aren't aware of some benefits they are entitled to, so I've included some information in this column.
With a Queensland Seniors Card you can access a range of discounts, including for concessional registration on a vehicle or boat. This is not only for pensioner, but self-funded retirees on limited income.
So, who is eligible? If you are 60-64 you can get a Seniors Card if you work less than 35 hours per week in paid employment and hold a commonwealth concession card. Or, when you turn 65 and work less than 35 hours per week that's all you need to be eligible for one of the three available seniors cards.
The income threshold has also increased for Commonwealth Seniors Healthcare Card up to $90,000 income for singles and up to $144,000 combined income for couples. These limits only changed in November last year. These changes were long overdue and will greatly assist more people, particularly low-income self-funded retirees.
To apply for the Commonwealth Seniors Healthcare Card, go to: https://www.servicesaustralia.gov.au/who-can-get-commonwealth-seniors-health-card?context=21966
There is also a Senior Shopper Card, which is based on voluntary discounts from business and has less criteria to access. The Senior Shopper phone-shopping service that helps all Seniors Card holders to get the best price/discounts on a range of electrical goods, travel, motor vehicles, computers, mowers, power tools, furniture, white goods, lawn bowls gear, fishing tackle, pools, cameras and more. For more information about this service go to: https://www.qld.gov.au/seniors/legal-finance-concessions/seniors-card/senior-shopper
So, if you think you are eligible and haven't applied yet, now is the time to apply. You just might be surprised to see how much you are missing out on. Money is tight, don't be afraid to get out there and see what discounts and financial support you might be entitled to.
To apply go to: https://www.qld.gov.au/seniors/legal-finance-concessions/seniors-card/applying-seniors-card or if you would like a paper copy application don't hesitate to contact my office and we will post one to you.
As always, don't hesitate to contact me if there is anything that I can be of assistance with.
---
February 22nd, 2023
Revocation of section of Mt Coolum National Park
There's been commentary in the media about a revocation of a section of Mt Coolum National Park for flood works as part of the airport expansion. This sounded like there were new works, but this is not the case.
I've checked this with Council and it's been confirmed that there are no new flood works – these are the works already put in place as part of the airport expansion. The revocation of park where the flood bund is (near North Marcoola), is to allow access for council workers to maintain the drains and bund as part of the ongoing maintenance of the storm water and drainage system.
Airservices Australia Sunshine Coast Airport Review
The Sunshine Coast Airport Post Implementation Review (PIR) Draft Report has now been released for community and stakeholder review and feedback.
The draft report will be available for comment until Sunday 12 March 2023 and is available for viewing on my website.
Airservices will be hosting a drop-in session on Saturday, 4 March 2023 from 12:00 PM to 5:00 PM at the North Shore Community Centre for community members who have queries or wish to discuss the draft report. You are welcome to drop by any time during this time.
If this issue is of concern to you, I would encourage you to have a look at the report and provide feedback.
Cut Government waste, build more services
Cutting the cost of living needs the Government to stop wasting your money.
Every time government wastes your money, you pay either with higher taxes or delays in critical projects which should be prioritised.
In real terms, Queensland total infrastructure expenditure hasn't kept pace with growth or other States and our hospitals haven't had enough, but still the State Government found over $200 million to waste on the Wellcamp White Elephant and they can't say how much their re-envisioned "Gabba" project will finally cost.
This is on top of budget blowouts of over $6 billion on projects, including cross river rail, which could have built 3 hospitals the size of Sunshine Coast University Hospital, plus the Premier's personal team of over 30 media spinners.
One of my roles as Shadow Finance Minister and Better Regulation is to help identify government waste and recommend better ways of spending it on the services Queenslanders and build our economy.
Your feedback is critical. Let me know your ideas about how to cut waste and focus State Government spending on the services and infrastructure our community and State need. Just email me care of the office at maroochydore@parliament.qld.gov.au.
Thank you for your ongoing support as we work to restore law and order in Queensland and cut the cost of living for Queenslanders.
As always, don't hesitate to contact me if there is anything that I can be of assistance with.
---
January 25th, 2023
What is important to Queenslanders at the moment? Cost of living, housing, health and youth crime are all issues hitting many people hard with an increase in the number of people contacting my office for help.
The youth crime crisis due to failing laws supporting re-offenders are all impacting everyday Sunshine Coast and Queensland residents.
It's time for action on youth justice and I will continue to support the call for Parliament to be recalled early to change the Youth Justice Act so there are consequences for serious crimes and there is a more effective early intervention.
On health matters, Sunshine Coast University Hospital has once again been one of the three worst performing hospitals in the state in recent performance audits regarding timeliness of treatment. Sadly, over half of Queensland hospitals audited recently recorded a level of unsatisfactory or poor performance, which is the worst of the ratings.  These ratings aren't the fault of our hard-working doctors, nurses, paramedics, and allied health professionals. 
Lack of planning over the last eight years and spending on the right priorities is to blame and is why the performance of so many hospitals is now at crisis levels. If you are currently on the waitlist for surgery or appointments in the public health system and you have not been given your treatment dates within clinical timeframes, please let my office know.
I am working with and have worked with many residents on the Sunshine Coast regarding the waitlist for their surgeries as I advocate for people to get timely treatment.
As we are now officially in 2023, I hope it will be a brighter year for everyone. I am ready to tackle what matters to Queensland and our community and fight for action.
I hope you had a lovely Christmas and New Years with your family and friends, and thank you again to all of you who worked during this period and our wonderful volunteers who keep the beaches safe and community connected with kindness and support.
As always, don't hesitate to contact me if there is anything that I can be of assistance with.
---
December 21st, 2022
Christmas has snuck up on us once again, and it's a special time when most of us are lucky enough to spend time with those that we love and who are special to us.
This time last year was still an uncertain time for many and 2022 started with some bumps in the road with people not knowing if they could travel and see family. However, this Christmas there are more reasons to celebrate what we have with added enthusiasm to make up for lost time.
If we've learned anything in the last couple of years of COVID, it's that simple pleasures, such as getting together with loved ones for meals and special occasions, are the glue that holds families and the community together.
I would like to give a special mention to our frontline healthcare workers who will either be on-call or working to look after the vulnerable or ill in the community, and the police and emergency response workers who keep us safe.
Thank you to this special group of people who keep our community ticking no matter what day of the year it is.
Additionally, a mention to our hospitality workers who have soldiered through the last couple of years, and will be working through the Christmas period to make our break festive.
Thank you also to the community groups who support those doing it tough at Christmas.
Finally, let's not forget to support our local businesses and local jobs by buying local. They deserve it.
I wish you and your loved ones peace, health, joy and shared memories. Thank you for your support in 2022 and I look forward to catching up with you in 2023.
As always, don't hesitate to contact me if there is anything that I can be of assistance with.
---
December 7th, 2022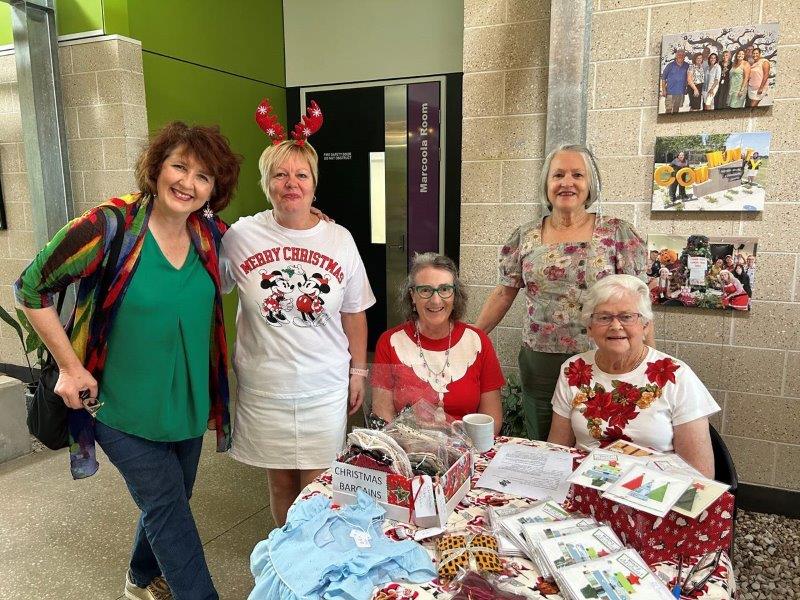 It's that time of the year when the Christmas festivities take off, the decorations are up and many rush to get their shopping done with just two weeks left to go.
I enjoy the opportunity that this time of the year brings to catch up with the community groups and 'thank' them for all that they do to make the Sunshine Coast the amazing place that it is. We have some truly wonderful and generous people in our community.
I would also like to congratulate the class of 2022 and wish them all the best with their future adventures wherever it may take them. It's an exciting time for them as they navigate the world without the structure and discipline that school brings. I value the youth in our community and what they bring to the conversation as they are the future of the Sunshine Coast.
Not long ago at a community event I held, I met a student that remembered me from school and I got the opportunity to meet her husband and her four children! Made my day, and yes, I remembered her from when she was at school.
Finally, a shout out to some great local organisations supporting people in tough times at Christmas. If you are looking to give a Christmas gift of kindness this year consider giving to St Vinnies, Lifeline or SunnyKids, or whomever you support to help them help others at Christmas – your donation will be appreciated.
As always, don't hesitate to contact me if there is anything that I can be of assistance with.
---
October 12th, 2022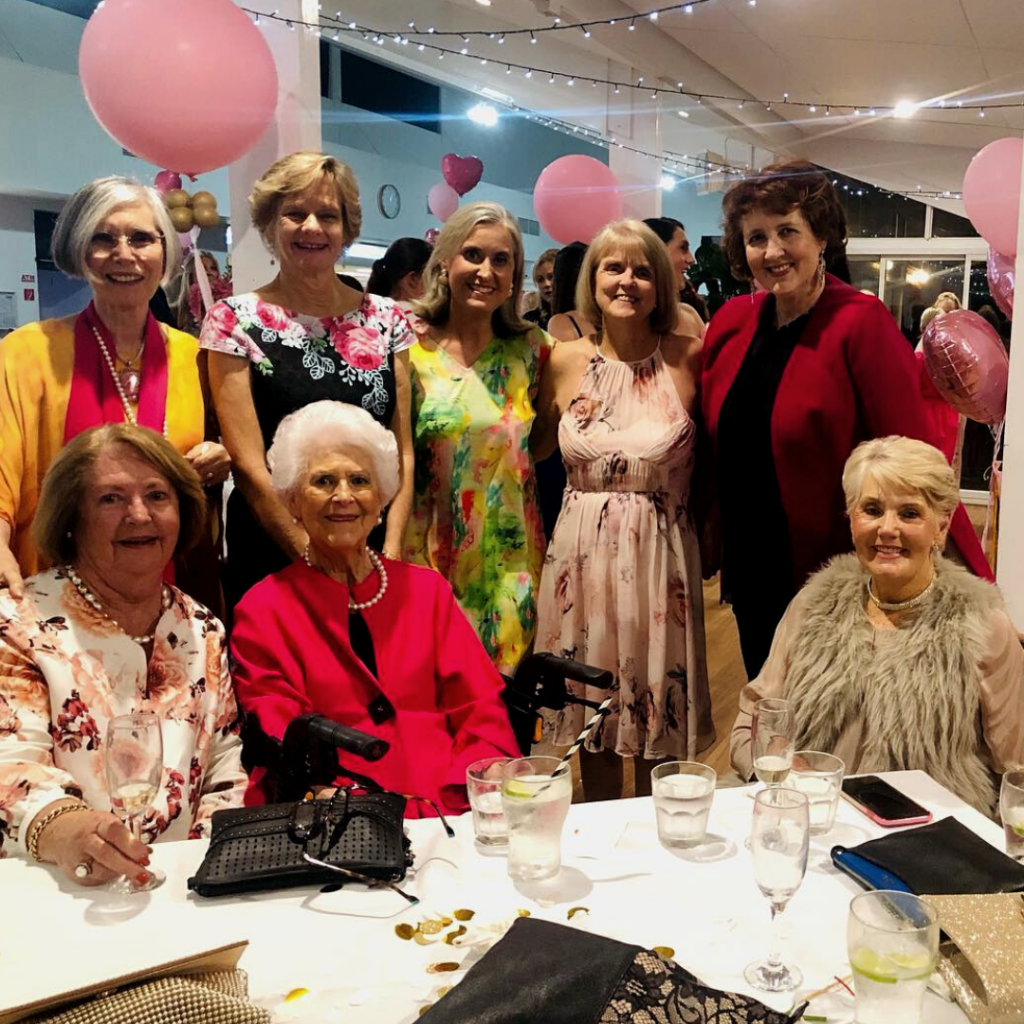 OCTOBER is a special month recognising many special events and weeks in our community. October 1 was International Day of Older Persons, October 8-16 is Queensland Mental Health Week which is centred around World Mental Health Day on October 10. World Homeless Day is also observed on October 10, October 16-22 is National Carer's Week and October 28 is Canteen's National Bandana Day and Day for Daniel.
October is also Dyslexia Awareness Month, Breast Cancer Awareness Month, Sexual Violence Awareness Month, Assistance Dogs Australia 'Dogtober', as well as Queensland Police's Crime Prevention Month. 
During the month I will be supporting as many events being run in our local community by our amazing volunteers as possible.  So far, Saturday I have participated in the Naradell Walking Rally for Mental Health. Then Sunday I walked in the Mooloolaba Rotary Lift the Lid for Mental Health – this event is a special annual event that started here on the Sunshine Coast and now has walks all over Australia and the money raised goes to Australian Rotary Health for mental health research grants.  This walk started with the dream of Vicki Stewart to break down the social stigma of mental health, to make it ' ok – not to be ok ' and to be able to talk about that without the shame and social stigma attached for so many decades to that topic.  This walk marked its seventh year with over 500 people in attendance and the walks raising over $60,000 since they started. 
Sunday, I also attended the Coolum HeARTs Sing out for Mental Health at Coolum State Primary School with great presentations also from both the primary and high school.
Together with my Coast colleagues, we have supported the Sunshine Coast Annual Seniors Dinner Event run by the Sunshine Coast Probus Clubs, celebrating Seniors Week.
I also attended the Cindy Mackenzie Breast Cancer Program Annual Think Pink Cocktail Party, which is always a fantastic night with some inspiring women (and men) out to raise some serious dollars for an integral local charity.
The community support for important events is what makes the Sunshine Coast and why I love where we live.  If you have an event that you are supporting this month, thank you for playing your part in our wonderful community.  If you see me at anything, please say 'hello'.
I also must acknowledge World Homeless Day which was last Monday – lack of rental stock, with vacancies at close to 0 per cent, and lengthy wait times for social housing is causing many issues on the Sunshine Coast.  Then of course, coupled with land availability and the cost to build rapidly increasing it is an area that needs serious attention.  
My office receives numerous housing enquiries from desperate members of our community and will always assist and provide advice where possible.  Last week I also met with several community-run initiatives that are working with the not-for-profit as well as market to try and get more housing options to market and available as soon as possible.
---
September 14th, 2022
I HAVE recently been provided with an update on the Airservices Post Implementation Review (PIR) of the Sunshine Coast Airspace Design.
For those of you that live near the airport, it will be of interest to you to know that Airservices has been progressing with a report on their assessment of community-suggested alternatives for flight paths and noise abatement procedures received from public comment periods in 2021 and 2022.
They advised that they received significant interest in the review and will thoroughly evaluate each of the suggested alternatives and provide clear outcomes to the community.
The 'Brisbane New Parallel Runway Flight TIR independent Review Final Report' which was recently released, includes several recommendations that have interfaces with the Sunshine Coast airspace. When reviewing the Sunshine Coast community submissions, they also identified constraints with Brisbane's airspace. To get the best possible outcome it has been identified for the need to complete the Brisbane and Sunshine Coast reviews in parallel.
Airspace has indicated they will have a draft report for the Sunshine Coast by the end of 2022 that will identify the suggested alternatives. Community meetings will follow the draft report release to enable detailed discussion of the PIR findings, outcomes, and next steps.
More info is available at – https://engage.airservicesaustralia.com/sunshine-coast-airport-airspace-changes-runway-1331.
I would also like to give a big congratulations to Guy Tanner of Mudjimba Surf Lifesaving Club who was recently awarded Queensland's Surf Lifesaver of the Year at the Surf Life Saving Queensland Awards of Excellence. Guy is also a Mudjimba Surf Lifesaving Club Life Member, 2021-22 Mudjimba Surf Lifesaving Club Captain and Chief Training Officer, 2021-2022 Sunshine Coast Branch Lifesaver of the Year and Foundation Club Member. What an incredible list of awards and service for the Sunshine Coast Lifesaving community.
Finally, as with the rest of the world, I am mourning the loss of Queen Elizabeth II. Her Majesty The Queen will be remembered for her strength, resilience, and courage, as well as being the longest-reigning British Monarch, occupying the throne for 70 years. Queen Elizabeth certainly honoured her pledge, given in 1947 to devote her whole life to the service of the Commonwealth, serving right until the end. There will never be another like her. Rest in peace.
---
August 17th, 2022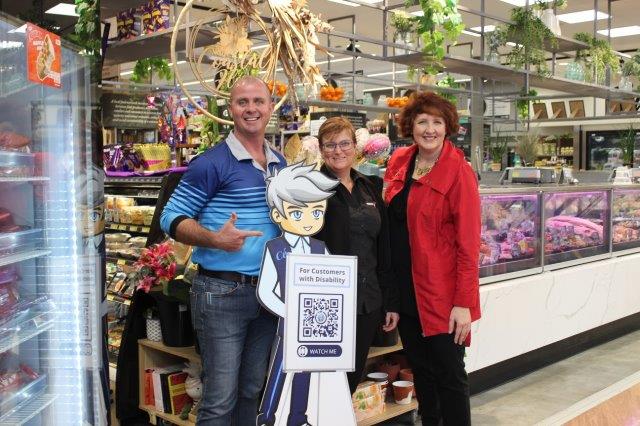 LAST week I had the privilege of attending White's IGA Mt Coolum to see how the Cérge companion app works. So, what is Cérge? It is a free app for disabled customers that provides an inclusive customer experience and revolutionises the way customers with a disability shop – the end result is increased confidence to go out independently.
The 2021 Census results show that nearly 1.5 million Australians (with over 300,000 in Queensland) are living with a disability that requires assistance with core activities. And over 71 per cent of disabilities are invisible and all disabilities are unique. The Cérge app understands the customer ahead of time and can take service to a whole new level.
Cérge is for customers with a disability, parents, carers, and support workers to find accessible venues and be assured of an inclusive experience, by removing fears and anxieties as a customer, by no longer having to advocate, justify or explain their specific circumstances to obtain customer service. This is really fantastic!
Based upon the Sunshine Coast, Cérge was founded by local couple Chris & Victoria Kerrisk, with their mission to reduce the fear, anxiety, and discrimination that individuals living with disability endure as customers.  This app has already helped so many people. Always one step ahead, Roz White and her team of White's IGA Stores have embraced being early adopters of this technology.

I would love to see other business leaders adopt Cérge and prioritise customers with a disability, to not only bring about much-needed social change but to appreciate the value of this very significant customer segment and bring awareness amongst the disability community that change for the better is happening right here on the Sunshine Coast.  If you are interested in how this app can assist your business in being inclusive for those with a disability or just want to know more, contact Chris at chris@cerge.app
I am appreciative of the time spent at Whites IGA to see how this was working and proud to live on the Sunshine Coast with such passionate people wanting the best for all of the community.
I would also like to congratulate the winners of last week's Sunshine Coast Business Women's Network Awards – this is one of my favourite nights of the calendar year – the amazing people and talent in the room is an experience in itself. A big congratulations to all the winners and may big things come their way for the next 12 months both professionally and personally.
As always, don't hesitate to contact me if there is anything that I can be of assistance with.
---
July 20th, 2022
PROPERTY experts believe the Sunshine Coast is 2,000 homes short each year for our population, and this is driving record low vacancy rates of 0.4 per cent and growing homelessness. As a result, never have we seen so many desperate people looking for rental property due to the shortfall of supply. About 70 per cent of homes are owner occupied and about 30 per cent are rented.
More security for renters requires more rental supply, so there is more choice not less, and that means more housing supply.
Fixing the problem doesn't mean throwing out good town planning – in fact, quite the opposite. Good town planning is required more than ever to support housing choices where new housing integrates with existing communities and there is diligent preservation of public open space and green spaces as well as enhancement of supporting infrastructure.
So where should the growth go? What should it look like? How do we get it right and provide rooves over people's heads without compromising the amenity and environmental values of our area?
It's right that those questions are answered by the community and are part of the dialogue about where the growth should go and how it is achieved.
I have a personal view that our railway towns, outside of flood plains, but each anchored with core services if designed right offer a lot of opportunities to grow more diverse housing stock while maintaining the amenity of town living. Others are advocating more granny flat or tiny house friendly options while others have said more senior-friendly housing would free up family-size houses as they downsize. Better transport infrastructure which connects people is essential wherever housing growth goes.
It's not a one-size-fits-all response, but there are solutions when they are designed with transparency, about the size of the issue, and the barriers to timely and affordable construction of new housing and the community are involved in designing the solutions so there aren't unintended consequences.
The rental crisis is real and one of the biggest crisis' everyday people are facing at the moment – being unable to access rental properties and put a roof over their family's head. This is an economic challenge, as it is stopping workers from moving into the area.
It is a mistake to simply blame the shortage on the recent spike in demand due to COVID and interstate migration. To fix the problem and safely put people into housing, you need to be honest about the size of the issue and the reasons why new housing supply compared to population growth has been falling for some time.
You can still protect lifestyle and the environment with good planning.
Let's have the conversation about these issues so we can drive the right housing choices our community can be proud of.
---
June 15th, 2022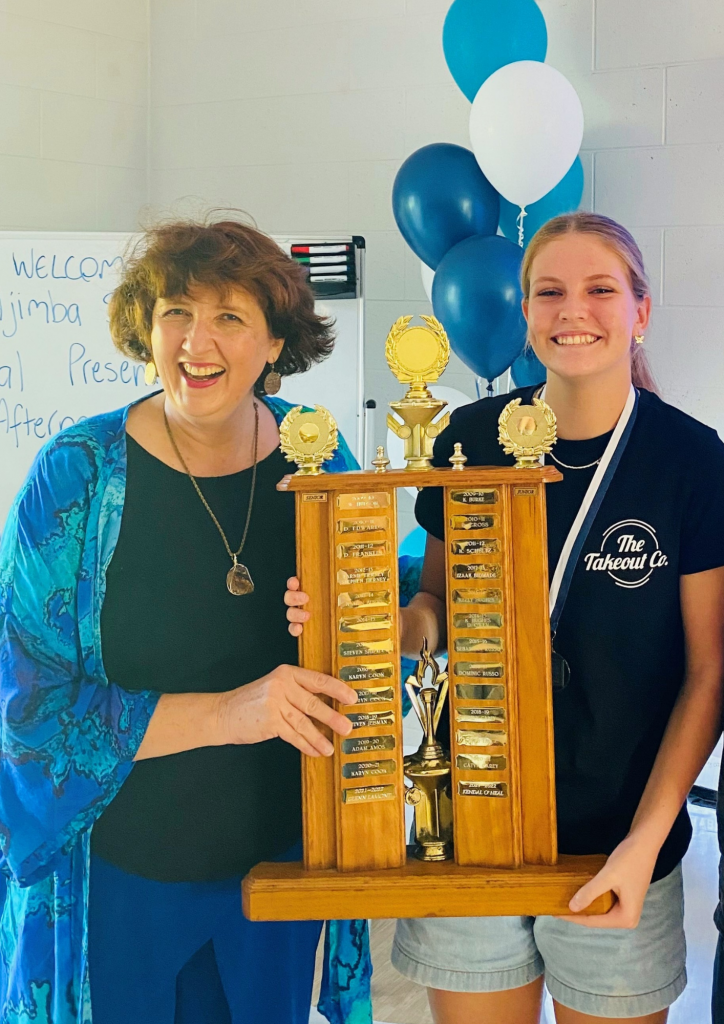 IT'S THAT time of year where more bracing weather sees fewer people in the water and the hard-working volunteer lifesavers hang up their red and yellow caps. It's also when we get to thank them for their exceptional service at local award ceremonies.
I am so very honoured to be patron of the small and mighty Mudjimba Surf Life Saving Club and the equally gutsy and longer-standing guardians of the surf, Marcoola Surf Club.
Marcoola has topped the league table of all the Surf Life Saving Clubs in Queensland this year winning Queensland's Surf Club of the Year. Their Queensland trophy was proudly on display at their recent club awards night as they partied with a Havana Nights theme, a great meal from the club's outstanding kitchen and live music. It is so good to see people enjoying themselves.
The awards saw many volunteers recognised for their service, with special mention to Jude Allsopp, Trev Allsop and Noel Messer who received their 25 Year Club Service Awards – that is true dedication and loyalty.  I couldn't imagine the number of volunteer service hours this time of service equates to.
I was also honoured to hand out the Volunteer of the Year Fiona Simpson MP Award to Andy Cullity whose enthusiasm, leadership and energy is infectious and inspires club members to fully embrace all that Surf Life Saving and their Club has to offer.
It was a great night to spend with so many passionate people that are helping to keep our beaches safe.
No less passionate and equally inspiring was the awards ceremony for Mudjimba Surf Club.
This club punches above its weight and now has such a great space for hire by the general community.
I was delighted to present the club's Junior Surf Life Saver of the Year trophy to Kendal O'Neall.
Congratulations to all award recipients and everyone who makes these clubs tick. They are truly an inspiration.
As always, don't hesitate to contact me if there is anything that I can be of assistance with.
---
May 11th, 2022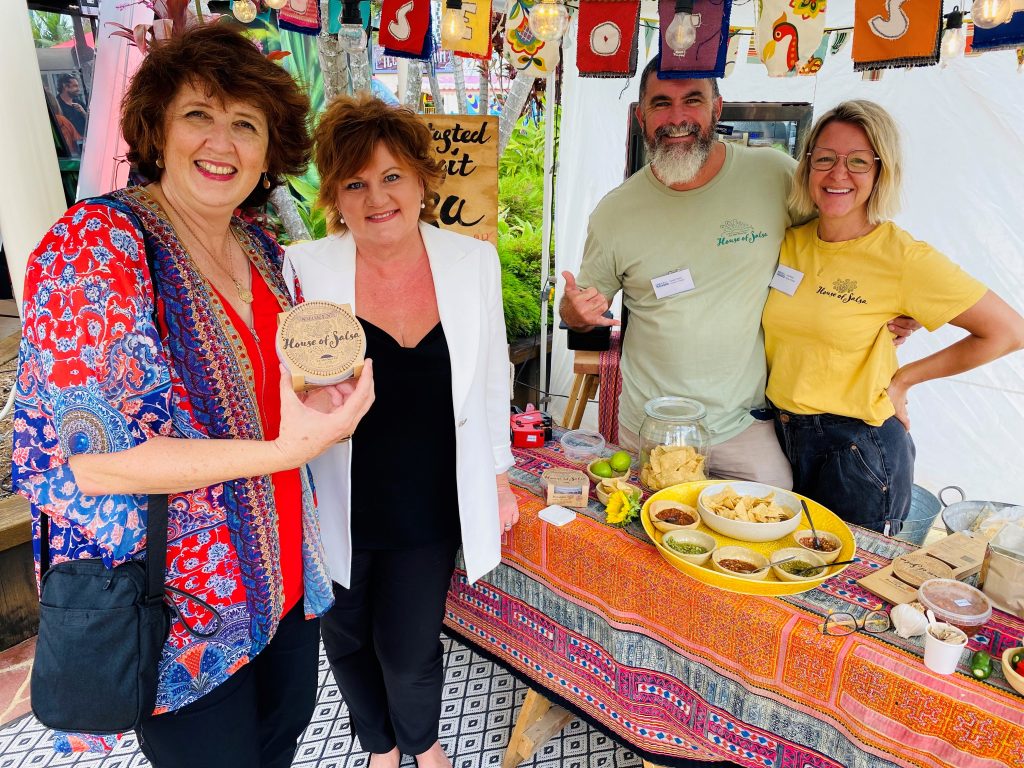 LAST week saw the launch of Queensland Small Business Month, celebrating the small businesses that make a vital contribution to our community.
As part of the start of small business week, I attended the Sunshine Coast Small Business Awards Breakfast, as well as the Food Agribusiness (FAN) Meet the Makers event. These events showcase just how integral small business and buying local is to our economy.
It was fantastic to see such a strong turnout to the launch of the Business Awards showing that the Sunshine Coast community is moving forward after the last two years of hardship. I enjoyed catching up with everyone and look forward to seeing who the winners are later in the year.
The Meet the Makers event was the biggest and best yet and wonderful to watch the FAN network grow substantially over the years, showcasing incredible Sunshine Coast produce and connecting retailers and suppliers.
FAN was also recently successful in receiving $33.4m in federal funding to develop an industry-leading food and beverage manufacturing facility, called "Turbine" with a mega 20,000m2 purpose-built, collaborative food and beverage manufacturing centre located at Sunshine Coast Airport. This facility will be operational by late 2023 and is a very exciting operation for the Sunshine Coast.
The Sunshine Coast economy is in the process of bouncing back with a lot of blood, sweat and tears from local small and family businesses, backed by the community. I am proud to watch the community's enthusiasm and pride to get on and get business done.
I am back in Parliament this week and will be fighting for the best outcomes for the Sunshine Coast.
As always, don't hesitate to contact me if there is anything that I can be of assistance with.
---
April 13th, 2022
Easter – and new life
MAY the hope of new life at Easter be a sign of optimism and opportunity, for all, whatever your beliefs are. For the religious and non-religious alike, Easter is a time as equally valued for when family gather, give and eat chocolate or take the great Aussie camping trip to test out the accuracy of our weather forecasters. One of the silver linings of the dark clouds of COVID, has been people valuing their families, time together, and just how good our Sunshine Coast – and Australia – is.
The "no vacancy" signs up are up on vacation lettings and as of tomorrow, April 14 from 1am, the COVID-19 restrictions will be scrapped at most venues. It provides a sense of confidence that hopefully we are moving forward toward normality and starting to come out the other side of the pandemic. It's been very tough for many, particularly our tourism and hospitality businesses, but also many families.
Valuations
With the hike in property prices, that's flowed through to recently released valuations. While principal places of residence (your homes) are land tax-free, that's not the case for other property, so the valuation hike will impact those who pay land tax. Don't wait to get your land tax bill if you're in this category before lodging an objection, as you must do this during the valuation stage.
Land valuations can also affect council rates depending on how council applies their levies and general rates, but councils have flexibility in calculating the rates they choose to adopt. I would encourage residents to jump on to the Department of Natural Resources website and look for "land valuations" if you haven't already received a notice in your emails or in the post. You will be able to search for your property and this will give you information if you wish to lodge an objection.
When doing this search, the web result for your residential property should also have a list of sales in the area that give an indication of the type of properties the department has used to determine these new values. To do your research go to: https://www.resources.qld.gov.au/qld/environment/land/title/valuation/search
Federal Election
The Federal Election has been announced for May 21. I understand how politics isn't everyone's cup of tea, but we are so blessed to have the freedom to have a say and we all own the future of this country.
If you are away on the day, you can vote early either by pre-poll in person or postal vote. The locations of the AEC pre-polling booths are yet to be announced but will be operational from May 9 2022.
Postal vote applications can be downloaded now at https://www.aec.gov.au/election/pva.htm. If you enrolled for a postal vote for the 2020 State Election, you will need to submit a request again for a postal vote for the Federal Election.
As always, don't hesitate to contact me if there is anything that I can be of assistance with.
---
March 9th, 2022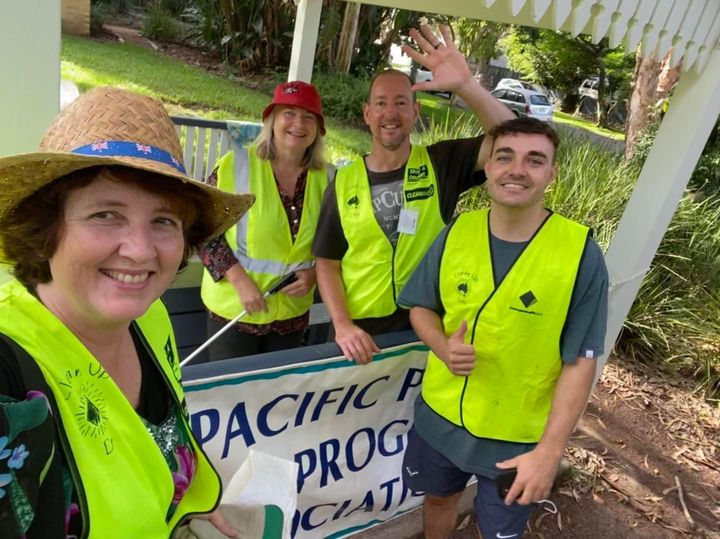 The Clean Up Australia Day movement started thirty-one years ago and is now the nation's largest community-based environmental event. The official day for it this year, was last Sunday and despite some of the activities being postponed due to the weather forecast, the sun shone, and I was pleased to join the Pacific Paradise Progress Association in their clean up event.
Without over analysing the rubbish collected and that cigarette butts continue to be an ongoing litter problem, the number of drinking containers and straws collected had dramatically reduced. I believe this is due to the plastics ban introduced last September and the recycling of our containers. It was great to be out early on a Sunday with a caring group of people who want a clean environment for themselves and the community that they live in.
Over 19 million Australians have donated their time to this initiative since the start, equating to 38.5 million volunteer hours donated to Clean Up activities across the country to benefit our environment. I think that's very impressive.
2022 continues to be challenging, with recent rainfalls over Queensland that haven't been seen in some areas in 100 years. I congratulate the community, businesses and organisations that have done their bit to assist in the clean up through offering their assistance, donation of goods or making donations. This extraordinary, prolonged rain event saw parts of the Sunshine Coast receive more than 300mm rain in some locations in a short amount of time, resulting in flooding, trees down, property and road damage.
There are so many people who have been impacted by the recent deluge and tragically a number of lives have been lost in SEQ. If you or someone you know, needs help please let me know.
There is now a variety of assistance available to both individuals, businesses and community groups impacted by the disaster, if you are unsure what financial support is available go to: www.fionasimpson.com.au/2022-flood-assistance-information/
If you would like to donate to the flood victims, below are some of your options:
Finally, our thoughts remain with the conflict occurring over in Ukraine and those that have family or friends over there. I stand with Ukraine, as is most of the world.
---
February 9th, 2022
QLD Youth Parliament
Young people who want to make their voices heard can apply to participate in the 2022 YMCA Queensland Youth Parliament.
Now in its 27th year, the YMCA Queensland Youth Parliament offers young Queenslanders aged 15 to 25 years the opportunity to speak up for their communities and learn first-hand about parliamentary processes.
Since 1996, the YMCA Queensland Youth Parliament had brought young people together to learn about our democracy, connect with their peers and have a say about important issues facing our state.
During the pandemic, we have seen people engage in politics more than ever and I encourage young people to nominate for this program, to assist them to build their leadership skills and learn about influencing change.
Each year the program brings together 93 young people, representing each electorate in the state. It has a strong history of empowering young people to take up challenges and to become leaders of the future.
New Youth Members engage in a six-month program, where they'll work in a small team (portfolio) to write a Bill proposing a law reform they are passionate about. Following this, Youth Members have the rare opportunity to debate their Bill at Parliament House in Brisbane.
Beyond bridging the gap between legislators and youth in Queensland, YMCA Queensland Youth Parliament also provides an outstanding opportunity for personal development, be that in leadership skills, public speaking ability or the lifelong friendships forged throughout the transformative experience.
This is a unique opportunity for young people, aged 15-25 years inclusive to create real change in Queensland. QYP participants, known as Youth Members, are the voice of youth in their electorates, advising politicians and decision-makers across the state. It provides an educational opportunity to experience parliamentary operations first-hand, mingle with members of Government and Opposition, and have their say in fiery debates on topical issues.
Nominations are now open and will close on Sunday, February 20, 2022.
For more information about the YMCA Queensland Youth Parliament, email qypcoordinator@ymcabrisbane.org or go to www.ymcaqyp.org.au. I am very happy to talk with anyone considering applying for this and looking for more information.
---
January 19th, 2022
I'm blessed to have my 93-year-old mum living with me. She's feisty and fun. The mind is sharp and insightful, even though her legs don't work too well, meaning she needs a wheelie walker to get around. She calls it her "crock buggy". At first she had a love-hate relationship with the "crock buggy", but to borrow one of her favourite phrases, she has turned her "lemons into lemonade" after discovering she can carry things on it. It's not the same as driving which she did from her early teens – driving into the local country town for essentials until her widowed mother could learn to drive. But she does what she can to keep doing the things she loves which is reading, writing and staying on top of current affairs, including using her computer which she has had for the last 30 or more years.
She really is quite remarkable. Her lived experience as a nurse during polio epidemics, and the memory of her mother before, my grandmother, who helped nurse during the Spanish flu, combined with her appetite for history, have provided special insights during these unusual times. I share these anecdotes about her, because she inspires me and we need to acknowledge those who lift us up and create a better world in whatever way they can.
I think one of her greatest lessons that she teaches by example is being kind. Whether it's a phone call to a friend, a card to someone else, or shortbread biscuits cooked with love while balanced on her wheelie walker as she knew someone would be blessed by them – these are all ways she shows her kindness.
How we need kindness in our world and in our community and our streets today. Thanks Mum for your inspiration and all those other people who lift people up or do things that make our world a better place.
---
December 8th, 2021
One of the joys of my work is when a young person I've met at their school comes up and tells me what they're doing now.
It might be about their job, their studies, or new goals they are shooting for.
Thus, it was absolutely delightful when star swimmer and former Maroochydore high student, Lani Pallister, approached me at a recent event about the 2032 Olympics and Paralympics.
I got a buzz out of hearing about her current studies and also her excitement for the Brisbane/SEQ Games.
We have some great young people in our area. Whether or not they reach the top of their sports, the world is their oyster, and they are our future doctors and nurses, teachers, business owners or whatever they reach for.
It may seem a long way away, but the 2032 Games will be here before we know it. It's a terrific opportunity to not only stage the greatest games on earth but to build legacy infrastructure we need for today and the future, particularly with transport.
Building our local businesses while maintaining livability means critical public transport, such as rail to Maroochydore, and better, cleaner electric buses which connect all Sunshine Coast towns is just part of that.
That's what I'm fighting for – a Legacy Games with practical, excellent connections we can be proud of.
On another note, Christmas has snuck up on us and is now just two weeks away. There are some great decorations going up on houses as people generously share the joy with the neighbourhood. I look forward to seeing many of you at local Christmas carols and events.
Among my wishes for Christmas are that our community is safe and healthy and that we can support our local businesses and local jobs by buying local. They deserve it.
Finally, I wish readers peace, health and time with those that you love. Thank you for your support in 2021 and I look forward to catching up with you in 2022.
---
November 10th, 2021
In the next few days don't be surprised to see young people fully dressed in their high school uniforms running into the ocean.
The annual rite of passage of Year 12 students taking a dunk in the sea while wearing their uniforms for the last time will soon be here. It's a time to celebrate as they chart their next steps. Family will no doubt be nostalgically remembering when these young men and women were knee high to a grasshopper, starting their first day of school.
I've been reflecting on school memories and milestones and how it is for today's students.
Growing up on the Coast I'm grateful for a childhood that was relatively carefree, where I went to Yandina Primary School barefoot and rocking up to Nambour High meant having to wear shoes everyday. Conquering blisters pales compared to conquering schooling in lockdown.
COVID threw a spanner in the works with lockdowns and remote learning disrupting life as we knew it. It has been an extraordinary time for students, teachers and parents. For some, they rolled with it and it didn't make too much of a difference. For others, it was much more challenging.
As for career choices, the world is their oyster.
One thing that is clear is that there is such demand for workers in so many industries that there is terrific opportunity for the young as they chart their post-school learning journey and choose a vocation.
If you need career advice, a good site to check out is: https://www.qld.gov.au/jobs/career/advice or https://info.australia.gov.au/information-and-services/jobs-and-workplace/career-information.
Sometimes it pays to just go and talk with people who are already in those industries and get their advice up front before committing to particular studies.
There are a lot more options for students – and mature students – to undertake local training on the coast than a few years ago with our University of the Sunshine Coast, TAFE and other providers.
To our Year 12 students, here's to your success, to dreaming big dreams and daring to stretch your wings as you aspire to find your way in the world. Do not doubt you are inherently valuable regardless of what you do. Let your light shine bright as you take your gifts and talents, hone them and pursue your passion. That's where purpose lies.
Finally, as part of my supporting local business on the Sunshine Coast, enter my FREE Buy Local draw to win a luxury hamper from Hampers to Go at Marcoola. The hamper is filled with local Sunshine Coast produce. For details head on over to my Facebook Page @FionaSimpsonMP to enter. Entries close on November 23.
My next Community Catch-Up is Saturday, November 20 from 8 – 9am at Mt Coolum IGA. If you are around, please drop by and say G'day, I'd love to talk with you.
Please don't hesitate to contact me if there is anything that I can be of assistance with.
---
October 13th 2021
Marcoola SLSC
I would like to congratulate the Marcoola Surf Club for taking out the Club of the Year at the Surf Lifesaving Queensland Awards of Excellence. I wish them every success in taking out the 2021 Surf Club of the Year Australia next Month and look forward to celebrating the win with them.
Hospital falls short on promised new beds
I've been asking questions in Parliament about our local health services in the fight to get more hospital beds funded and opened. As a result, it's been revealed the State Government has fallen 74 beds short of the promised number of beds for Sunshine Coast University Hospital (SCUH) which were supposed to be in operation by the middle of this year.
This is putting pressure on patients and staff and causing a blow-out in ambulance ramping as staff can't move patients from emergency into beds.
Queensland Health stated on their website pre-COVID that SCUH would have 738 operational beds by the middle of 2021, based on population growth and demand. We are nearly at the end of 2021 and SCUH has only 664 available beds, making the hospital 74 beds short.
We have some great health workers at SCUH, but they are struggling to do their job when ramping at SCUH is at 52 per cent, up 19.5 per cent compared to 13 months earlier and has the fourth-worst ramping levels in the state.
The ramping means more than half of the patients who arrive at the Emergency Department by ambulance are facing delays, having to wait in the ambulance rather than being immediately taken into the hospital, triaged and treated. This also puts pressure on the ambulance system.
I feel quite passionately about the need to ensure our hospital and health service is funded and managed properly so that people can get the health services they need when they need them, particularly in an emergency.
As always, please don't hesitate to contact me if I can be of assistance as we work together to support each other through these unknown times.
---
September 8th, 2021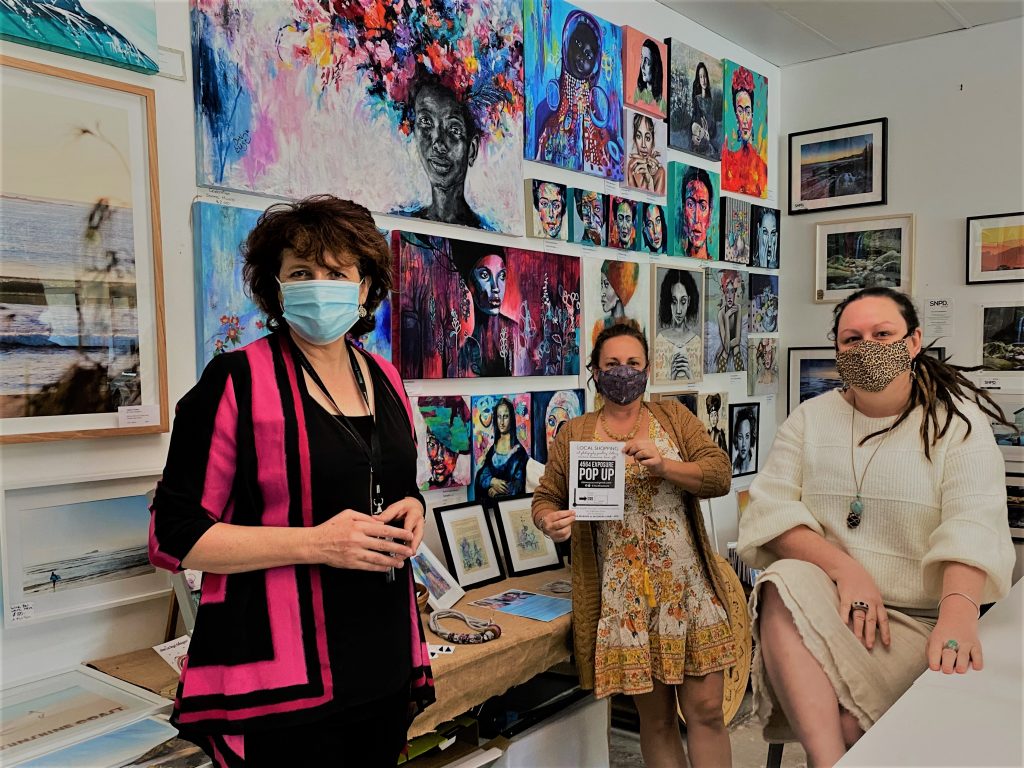 Art is good for the soul
Good news in our community needs to be celebrated and there's a very good news story happening in Pacific Paradise with support for local artists. While doorknocking small businesses to offer help and see how they were going, I had a great chat with Alicia Mirelle and Tennille Charlton, of 4564 Exposure POP UP Shop.
Currently located at North Shore Village they told me about their pop-up shop (there's another one at Yandina and soon to be one at Cotton Tree), where local artists are displaying and selling their wares. Some of the local markets have been disrupted lately making it harder to have spaces people can sell in person.
However, these pop-ups are full of beautiful local artwork from local creatives and artists, some you would have seen at local markets, and this is another way to support their businesses. Art should feed your soul and make you happy. Thanks to these artists creating beautiful things, they made my day and I hope we can support them so they can also make a living.
Supporting local business & families
I'm getting a lot of contact from people needing help during the latest round of restrictions from COVID-19 with businesses disrupted and families in distress due to border separations. I am hearing more and more stories of people's grief who have a genuine need to get home. Not only are they being cut off from their families, but they are cut off from their jobs. Meanwhile, the families of footballers and their entourages are allowed to come into Queensland, and they are given priority.
If you are caught with these impacts, let me know so I can take up the issue with the State Government. I'm calling for compassion, consistency, and transparency in how we manage through these tough times, including the release of health advice.
More than anything I want to see everyone kept safe and be able to thrive in their lives and jobs.
How on earth can you have health advice that says it is safe for NRL players and their families, yes not just players, but their families having precedence over Queenslander's being able to come home? It is ridiculous, unfair, and wrong.
Please don't hesitate to contact me if I can be of assistance as we work together to support each other through these challenging times.
---
August 11th, 2021
Kindness, Clarity and Confidence are vital
In these challenging times, the kindness to help each other through with acts of support and care, which we saw in the early days of the pandemic, is still vitally important. I think this time after two lockdowns in a month, nerves are more frayed in some quarters and bank balances – particularly of small businesses or casual workers – are under greater pressure. People with loved ones in hospital or aged care also have acutely felt the pain of separation and loved ones planning weddings or funerals face different stresses. Then there are school kids juggling disruption as well as important exams and study.
Unfortunately, these snap lockdowns are looking to be part of our future for a little while longer until we are no longer at risk of COVID case surges overwhelming our hospitals and in particular, ICUs, which would affect all of us, not just those suffering COVID. That's pretty tough. However, those who are paying the price for our safety with business lockdowns need help.
Small and family businesses in particular need three things: clarity around restrictions, cashflow assistance and confidence to soldier on until vaccines are rolled out. The State Government has announced $5,000 Business Support Grants for lockdown-impacted businesses in Queensland, but these don't open until mid-August and only include small and medium businesses with a turnover of more than $75,000 per annum or an annual payroll in Queensland of up to $10 million. Leaving some small business operators in the dark without support. I'll keep fighting for a fairer go to help these businesses, as we need them for our local economy.
The Australian Government is also providing financial support for individuals whose income has been impacted by the current South-East Queensland Lockdown. Eligible people can receive $750 per week if they have lost 20 or more hours of work, and $450 per week if you have lost between eight and less than 20 hours per of work, or a full day of work. You will be able to get back-paid to last Sunday. For more information visit: www.servicesaustralia.gov.au
Please don't hesitate to stay in contact as we work together to support each other through these times.
---
July 8th, 2021
Backing local businesses
Last week's snap lockdown may have been an inconvenience for many of us, interrupting our daily schedules and forced changes to school holiday plans, it is mainly small mum-and-dad family businesses that wore the brunt of it again. To a lot of us, it was only three days, but the small businesses will feel the hurt from this for some time to come.
The restrictions coming during school holidays has seen accommodation providers have significant cancellations, hospitality venues have numerous functions cancelled, local shops close as the community is given stay-at-home orders, and so on – the flow-on effect is that families and their livelihoods are jeopardised and the associated mental health issues are significant.
I contacted several businesses last week to check on them and one business brought to my attention that this recent lockdown was the eighth lot of holidays that has seen restrictions or lockdowns implemented since the COVID pandemic came to our shores. They are continuing to battle to stay in business. It is when you talk to people that it really hits home the true effect of the snap lockdowns and the impact they have.
I'm urging the government to adopt a COVID support package for businesses, as well as short-term stimulus measures for sectors hardest hit, ahead of any further lockdowns so they don't have to bear the burden without support.
Small businesses make up 42 per cent of the Queensland economy and represent the heart of the Sunshine Coast economy. These small businesses deserve the confidence to know that if they're asked to close due to health orders, they have support and are not required to carry the burden on their own. During uncertain times, small business owners need confidence.
Now's a good time to back our local businesses so when you are out, purchase and experience as much as you can locally to help these businesses once again try to recover. If you know of a business that you would like me to give a shout out to, please email my office and I will spread the word. Together we can recover and build a Stronger Sunshine Coast.
---
June 10th, 2021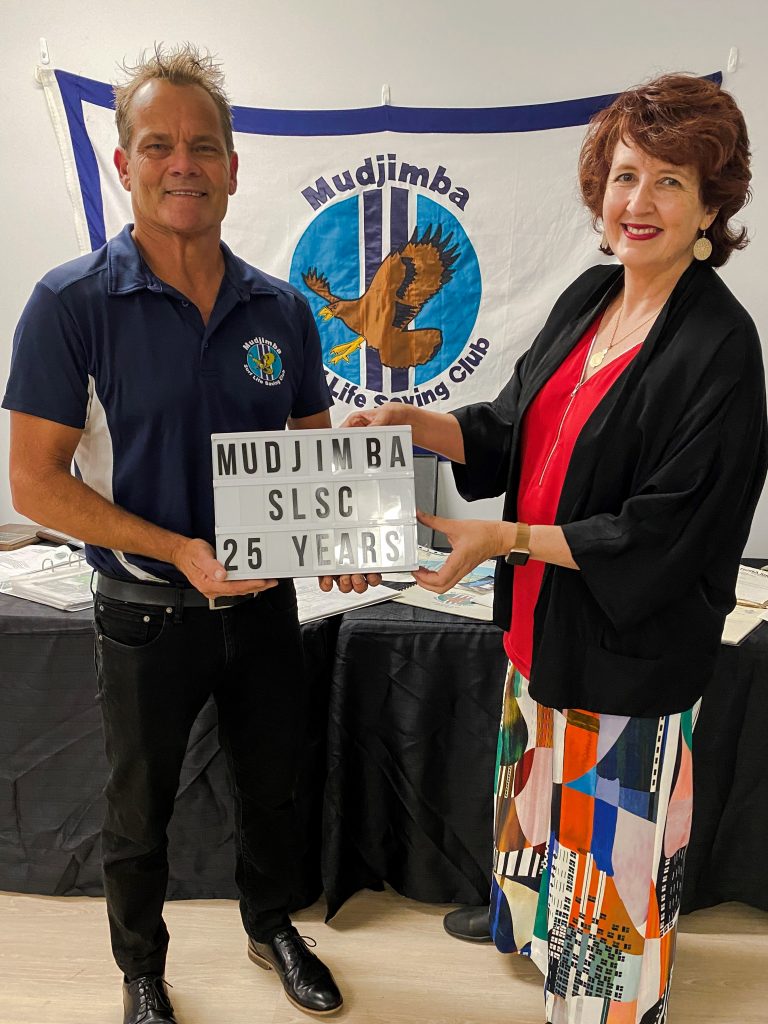 Our local heroes
The first official lifesaving rescue was recorded on a Queensland beach in 1909 and Surf Lifesaving Queensland was formally established in 1930. Moving forward 90 years there are now 57 established lifesaving clubs and more than 34,000 Queenslanders who are volunteer members of a surf lifesaving club. An incredible 462,000 are a member of an affiliated supporters club. The work they do on our beaches to keep people safe each year is truly commendable.
It's the time of the year that our local Lifesaving Clubs acknowledge those who do so much and it was an honour to attend Marcoola and Mudjimba Clubs for their awards ceremonies.
This month also saw Mudjimba Lifesaving Club celebrate its 25th birthday with the added bonus of all their hard work resulting in the extension of the club house.
I'm honoured to be patron of both Marcoola and Mudjimba Clubs – the two clubs achieve so much for our local community.
On another issue, I'm often asked if I have had my Covid vaccination. Along with my 92-year-old Mum, I'm pleased to say we both have. I am grateful to the scientists and health professionals who made this possible. My grandmother nursed during the Spanish flu pandemic. My mother nursed during polio outbreaks. Vaccines for these diseases weren't available then. If you have doubts about the COVID vaccines, I would ask you to talk it through with your GP.
---
May 13th, 2021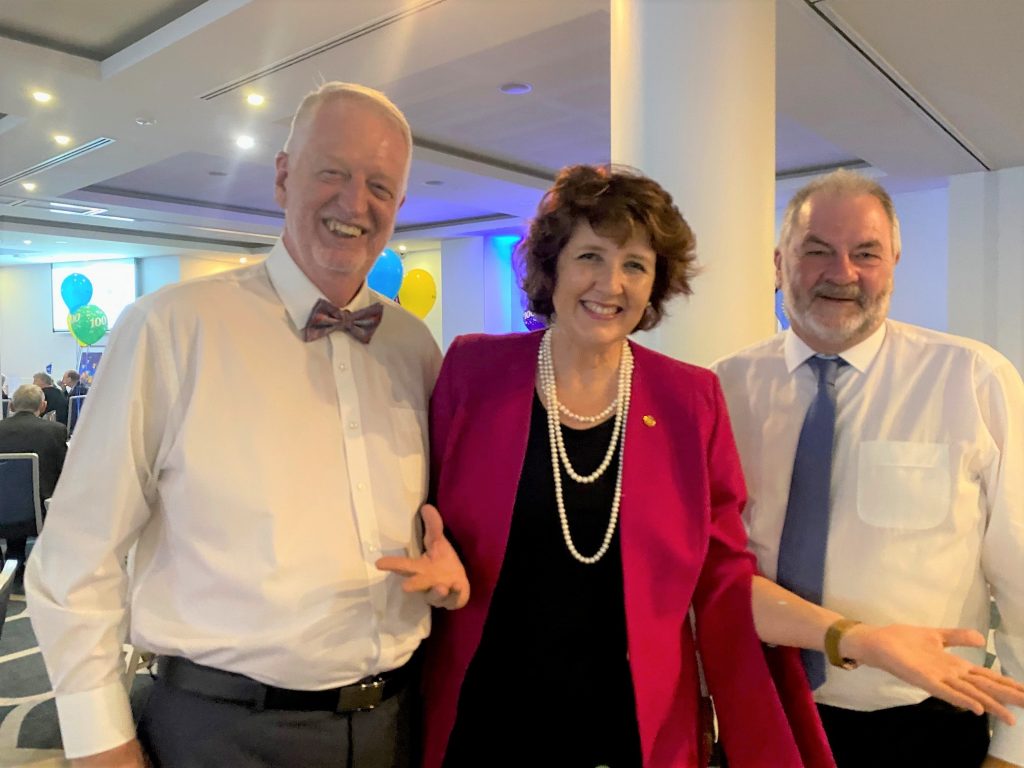 Have you ever thought about a charity in our local community that has made a personal difference to your life or your family's?
Next week during Volunteers Week is a chance to sing their praises and thank the selfless people who are their hands and hearts in the local community. Especially during all the challenges of a global pandemic or bush fires and floods, with the ensuing disruption and quite a lot of distress, we saw once again that the power of local community through organised volunteerism, hope and kindness win. Jump on my Facebook page or the Letters To the Editor page of this paper and give them a shout out.
On the Sunshine Coast, thousands generously give back to make our community a stronger, healthier and more connected place to live. People volunteer for a number of reasons including the desire to help others as well as increasing their circle of friends and developing their skills or helping others grow their abilities.
Just some of the amazing organisations that would not operate without the support of volunteers includes: STEPs Charity, Wishlist, Maroochy Neighbourhood Centre, Bloomhill, Salvation Army, St Vincent De Paul, Anglicare, Coast Guard and so on. All these organisations play an important part in our community.
A special mention during Volunteer Week goes to that great service organisation, Rotary, who last month celebrated 100 years of being in Australia. I attended the Sunshine Coast celebratory dinner and was honoured to propose the toast to Rotary International in recognition of this amazing organisation's achievements both locally and internationally – Happy Birthday!
Volunteer Week is an important time to stop and appreciate what those in our community give back and realise that without their generosity a lot of Sunshine Coast organisations would not exist.
If you would like to volunteer your time and not sure where to start, contact Volunteering Sunshine Coast on 5443 8256, they have been operating on the Sunshine Coast since 2004 and provided opportunities for approximately 26,000 volunteers during this time.
I would personally like to say 'thank you' to every volunteer on the Sunshine Coast and I look forward next week to seeing all the volunteers acknowledged for their time and assistance that they selflessly provide.
PS. This Saturday, May 15 from 10-11.30am I am supporting Jasmin Peak (YMCA QLD Youth Parliament Representative for Maroochydore) to raise money for the Cancer Council by holding a Biggest Morning Tea at my office. There will be a coffee van, cakes, biscuits, etc ($2-$6) to raise funds. If you are in the area, please drop by and say 'hello' at 148 Horton Parade Maroochydore.
---
April 8th, 2021
BEHIND THE MASK – R U OK? TIME FOR KINDNESS AND CARE
A lot has happened in the last week – let alone the last year. As I was writing my parliamentary update last week on hot issues that matter to thousands locally (housing, local infrastructure, access to hospital services, ambulance ramping), that wily disruptor of the last 12 plus months interloped and threw so many lives into disruption again.
As you know, COVID inexplicably escaped from a Brisbane hospital into the community and greater Brisbane was put into lockdown. All of Queensland was mandated to wear masks (which we need to continue to wear until April 15) and anyone who had been in Brisbane in the last 10 days had to home isolate – including myself along with most of the 93 Queensland Parliamentarians as that's where we were last week – in Brisbane for Parliament.
With today's gadgets, I am able to video conference or phone constituents and stakeholders so we can keep working fairly seamlessly, that's not a hardship. However, that's not true for thousands of our small businesses here on the Sunshine Coast and in Queensland, particularly in the tourism and hospitality sector, who had stocked their shelves and fridges and employed extra staff for the Easter holiday season, which meant so much to their bottom line.
I'm also aware that many people have loved ones in aged and disability care who have been particularly hard hit by lockdowns and restrictions which go beyond everyone else, limiting or banning visitors. While the greater Brisbane lockdown was lifted in time for Easter, some restrictions are still in place until April 15.
But there are more masks in operation than the paper kind which we need to pay attention to probably now more than ever – and those are the human masks of stoicism that hide the inner world which may not match the "I'm okay" phrases we all easily utter.
After the bumpy start, I wish you a happy and safe Easter and let's share our support with our local small businesses – and call a friend to let them know they're not alone.
---
March 11th, 2021
Let's celebrate women's achievements every day
It never gets old talking to young people about their hopes, dreams and ideas for the future and today.
I was privileged to meet with a number of young people in the lead-up to Queensland's Women's Week 2021 (QWW) at a local school as part of those celebrations.
My job as guest speaker was hopefully to encourage and inspire them to shine as young leaders who can help unlock the potential of others and have the courage and kindness to care for each other and their world – we sure need them!
But it's also important to speak about their incredible value and self-worth and the importance of overcoming the fear of standing out or self-doubt.
Part of that message was also encouraging them to overcome even the fear of failure – as people with the most amazing success stories almost always can share examples of their failures as well but they wouldn't have tasted success without first having a go.
This message is as true for good young men as it is for good young women, but on International Women's Day we particularly need to encourage each other to not only be our best, but celebrate those who paved the way and build upon their legacy.
Whilst I looked around the room of the young females (and one male) that I was speaking to, I wanted them to know that what they may think they want to do now may not be what they end up doing and that's okay as opportunities aren't always scripted but need to be grasped.
And making a difference in the world starts with pushing back against cynicism as one person can make a difference in the lives of others. After all, there has never been a cynic who has changed the world for the better.
It is up to us to not only guide the next generation, but encourage them to approach life with enthusiasm and courage. So as QWW ends for another year, we don't need to have one week a year to celebrate the achievements and contributions that good women have made and continue to make, let's celebrate everyday!
---
February 11th, 2021
Australia Day
Although it is now a couple of weeks ago, I felt especially proud and grateful to celebrate Australia Day this year. As I watched record numbers of families and friends gathering around picnics and BBQs in local parks, I was struck by two things – the sheer joy of people sharing each other's company and, secondly, so many Australian flags flying.
When most formal Australia Day events were cancelled or modified due to COVID-19, Aussies put on their own celebrations and while there is a move among some to change the date of Australia Day, a poll shows only 28 per cent support this. COVID-19 can cancel life as we know it, but we should never cancel our history.
Changing the date won't change our history. Rather we should tell it all – the good and the bad – while committing to share our nation's values of freedom, democracy and a fair go with the maturity to celebrate and respect our ancient custodians, the pioneers and more recent settlers and immigrants.
Let me tell you one of those stories. 165 years ago last month, my great great grandfather sailed with "440 souls" from England into Moreton Bay. As the ship attempted to cross the dangerous southern passage between Moreton and Stradbroke Islands, a brave Aboriginal man paddled out, convinced the ship's captain they were going the wrong way, got onboard, and piloted them safely around Cape Moreton into the Bay. Without his actions, I may not be here today.
So, when I fly the flag, I'm grateful for the bravery of that unknown Aboriginal man, for our ANZACs nearly two generations later, the servicemen and women who defended our freedom and all the unsung heroes whose acts of kindness and courage happen every day. They have made Australia great. We keep it great by honouring their legacy and contributing in every area of our nation's democratic life. The greatest defence of a fragile freedom and peace is not sitting back, but giving back.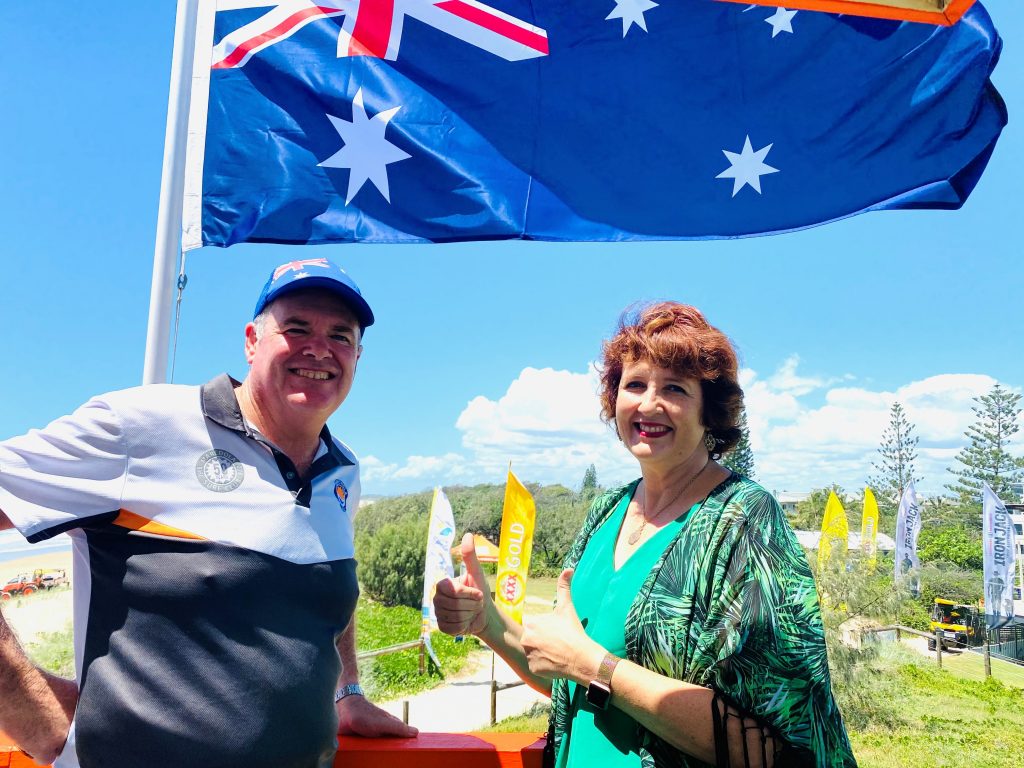 MP Fiona Simpson with Peter Horn from Marcoola Surf Lifesaving Club on Australia Day. Photo: Contributed
---
January 21st, 2021
What a start it has been to the year!
At my office we are busy as ever catching up with the local community groups and residents in the area. With students going back to school I have provided some gift cards to the Salvation Army "Back to School" program (see their website www.salvationarmy.org.au) to provide assistance. You may be a family in need and I commend their wonderful help or if you are in a position to support families with the expense of children returning to school, this is a great way to do so.
The day before school returns is Australia Day on January 26. Come and say "g'day" at the Marcoola Surf Lifesaving Club's "Marcoola Rocks" celebration which is a ripper. The party starts the week before with five days of live music from January 22. Join the Thong Throwing and their Pie Eating Competition – all very Australian and a lot of fun! If you are in the area I would suggest dropping in and enjoying the views and the entertainment.
Once again when you are doing your shopping, let's help support local jobs and businesses. Last year, I launched my #buylocal5 campaign whereby you swap at least five purchases of goods or services you'd normally buy from outside the region for local goods and services instead. When you do this, give the business or service a loud shout out personally or via my Facebook page, our recovery starts with us.
Despite it being a different Christmas/New Year break, I thoroughly enjoyed my "staycation" as I think many more Sunny Coasters have this year. I think my house and backyard have loved the attention, but the best thing has been catching up with family and friends. We really do live in the best place in the world.
Here's to a brighter 2021 for everyone – knowing that there are many who have done it pretty tough. We are very lucky to reside on the Sunshine Coast and we must remember to keep on being COVID-19 safe and supporting our local businesses and jobs. Happy New Year to you and I look forward to working together in 2021.