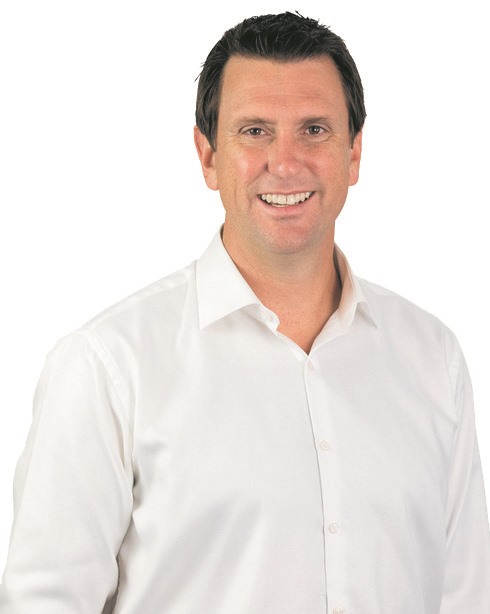 15th July 2021
VAD Forum
Thank you to everyone who has completed my survey on Voluntary Assisted Dying. I've been impressed by the great response, with hundreds of surveys returned, and encourage those who haven't yet completed it, to have their say.
If you would like to know more about the proposed legislation, I am hosting a forum next month, on Wednesday, August 4 at the Coolum Peregian RSL from 5.30pm.  There will be speakers presenting both sides of the debate, as well as a legal professional who will be able to answer questions about the legislation. Due to COVID, numbers are strictly limited, so if you would like to attend, please register by contacting my office.
New tobacco outlet a cause for concern
In the past few weeks I've been receiving lots of complaints about the new tobacco shop across from Coolum State School. Unfortunately, while there are restrictions on the sale, advertising, display and promotion of tobacco products, there are no restrictions on where a tobacconist can be located.
In 2015 smoking was banned at all schools, and five metres beyond their boundaries. Given that strict laws to control tobacco marketing are central to efforts to reduce smoking, it's concerning to think how these laws don't also apply to the location of retailers, particularly in such close proximity to children. I have written to the Health Minister seeking urgent advice on what we, as a community, can do to address this, to help better protect the younger generation.
Upcoming roadworks
Vegetation clearing works are due to get underway this weekend along the Sunshine Motorway, between the Pacific Paradise bypass bridge and Yandina Coolum Road. The works will be done at night, between 7pm-6am (conditions permitting) for a period of approximately two weeks, and motorists should expect delays with single-lane closures and reduced speed limits. The works will help improve visibility along the road corridor, so thank you in advance for your patience and understanding.
---
17th June 2021
Sign for Sian
Thank you to everyone who has signed the petition calling on the Queensland Parole Board to ensure that for the worst of the worst offenders, like convicted killer Barrie John Watts, life means life. This week I tabled the petition in Parliament, which has received overwhelming support from individuals right across the State.
If you would like to keep up to date with our campaign, including the outcome of Barrie Watts' parole application, please sign up for regular updates via my website, or contact my office.
State Budget
This week, the State Government handed down its second Budget, but unfortunately for the majority of locals, there was little to get excited about. There are some local highlights worth celebrating, with Coolum High set to benefit from a $11.2million investment this financial year for a range of infrastructure projects including building extensions and classrooms, as well as $4.5m for a new administration building for North Arm State School, and $450,000 for Bli Bli State School. These are great outcomes, although I am disappointed there was no new money for a performance hall for Coolum High, or to fast track the long overdue air-conditioning at Coolum State School.
Other welcome investment includes just over $1million for pedestrian access at the intersection of Scrub Road and David Low Way, and an additional $450,000 for the Motorway duplication planning process. The State is also chipping in more than $1million to seal a section of Zgrajewksi Road. These are all important projects I have been lobbying for, so it's great to see the funding allocated, although there's still much more needed.
At a time when more and more people are choosing to call the Sunshine Coast home, we need to see more money being invested into our road network. We need to fast-track major infrastructure projects like the upgrade to the Coolum roundabout, and upgrades to major arterial roads like the Yandina Coolum Road and Bli Bli Road, which are no longer fit for purpose.
While I welcome a funding commitment of $1.9billion over four years for social housing, and a new $1billion Housing Investment Fund, there is so much more that needs to be done, which this Budget simply doesn't deliver.
Voluntary Assisted Dying – survey now available
For those residents keen to have their say on the Government's proposed Voluntary Assisted Dying legislation, you can now access the survey on my website. A hard copy will be available in your letterbox from next week.
---
20th May 2021
Thanking our Volunteers
As National Volunteer Week wraps up, I want to again pay tribute to all the hard working volunteers who give up their time to serve the local community. From service groups to social support, sports and recreational clubs, schools, aged care and the environment, volunteers come in all shapes and sizes. This week, I've made a point of showcasing some of the many different roles our valued volunteers take on. Check out my most recent posts on Facebook, and like and share to say thanks.
Sponsorship secured for Raffa, the Story Dog
Earlier this month I was invited along to Coolum State School to read with some of the prep students. During the visit, I learnt that one of the Story Dogs, Raffa, needed a sponsor, so I gladly took the opportunity to support this fantastic learning support program.
Story Dogs is a great way to help engage younger students with reading. Raffa is the second Story Dog I proudly sponsor, the other dog, Molly, is based at Kuluin State School.
Member for a Day
Earlier this week, I was joined by the Youth Member for Ninderry, Micah Carswell, who shadowed me for a day. Micah helped me host a special morning tea with the Coolum Lionesses, and also came along to one of my regular meetings with Division 10 Councillor, David Law. We also dropped in to deliver a new Queensland flag to the Coolum Bowls Club, and toured the Nambour Meals on Wheels facility. Thanks for keeping me company Micah, I hope you enjoyed the experience.
Hundreds of A'Vanners descend on Coolum
Many of you may have noticed an extra buzz in our local shops in and around Coolum this week, with nearly 300 visitors arriving as part of the 22nd AGM of the A'Van Club of Australia. Club members, who have set up at the Coolum Beach Holiday Park and Mudjimba Caravan Park, are expected to spend around $500,000 during their stay in our region. I had the pleasure of attending their official function earlier this week, and was happy to spruik some of the many tourist offerings available locally.
---
25th April 2021
I was delighted to announce some important resealing works for a notorious section of Yandina Coolum Road last week. Work is expected to start next month on resurfacing a five kilometre section of the road from just the other side of the Bruce Highway through to Valdora Road. For months I have been lobbying TMR for upgrades to this dangerous road, which locals have told me is an accident waiting to happen. I recently took a ride with a local truck driver to film just how bad the conditions are, which you can check out for yourself on my Face book page. These resealing works won't fix all the problems, but it's a good start to our ongoing campaign to upgrade the road.
Work will also start soon on the installation of a CCTV camera at the intersection of David Low Way and Beach Road. According to TMR, the footage from the camera will be used to help monitor the traffic lights at the intersection, allowing the traffic management centre (TMC) operators to adjust signals when necessary. Given the massive increase in local traffic, any investment in new technology to help address the congestion is welcome.
It's been great to see so much grant money being shared by local clubs and groups lately!
Congratulations to the latest recipients of Gambling grants, including Coolum Colts ($35,000 for field lighting), Coolum Croquet Club ($15,100 for a new shed), and Coolum Peregian RSL Sub Branch ($35,000 for a van with disabled access). This follows the generous grants recently awarded by Coolum Surf Lifesaving Supporters Club, which distributed $42,000 to some of most deserving community groups, including Coolum Hearts, Coolum Quota, Coolum Beach Meals on Wheels, Coolum and North Shore Coast Care, St Vincent de Paul Coolum Beach, and Salvation Army.
Coolum Tennis has also benefitted from a much needed injection of funds, with the official opening of the new courts recently. It was a vast improvement from when I visited last year to announce the $350,000 Works for Queensland funding, which was used to not only replace the four courts, but also upgrade the lighting and fencing. Sunshine Coast Council also contributed $70,000 for the refurbishment, which I know will be well received by our ever-growing local tennis community.
---
18th March 2021
Update from Parliament
Last week in Parliament I asked the Minister for Education for an update on the roll-out of air-conditioning for Coolum State School. Nearly two years ago, the P&C fundraised around $400,000 to upgrade the school's electrical system in preparation for air-conditioning, however they are still waiting. It's just not acceptable to think that students, teachers and staff will have to swelter through yet another hot summer, especially when the community have stepped up to help cover the costs.
I am back down in Parliament again next week, where the focus will again be on our local schools. In recent years Coolum State High has undergone significant growth and has developed an outstanding reputation for its quality learning and educational program. While there has been substantial investment in new buildings, one key facility that has been overlooked is a purpose-built performance hall that will also service the needs of the community. As our region continues to grow, it's imperative we plan for the future now, and invest in educational resources to give our kids the best opportunity to reach their full potential, so I will be asking the Education Minister to allocate funding for this project.
Spotlight on Coolum
On Saturday, Coolum will play host to close to one hundred bodysurfers from across the country as part of the inaugural Coolum Wedge bodysurfing competition. This all ages and all abilities event will see competitors, aged from 10 to 80 across five categories take on the waves. Not only will this be a fantastic event to watch, it will also be a welcome boost to local businesses who will benefit from the influx of visitors keen to enjoy their stay. I look forward to this event becoming a regular on our annual calendar.
JP Service
Don't forget you can now access a JP service at my office on the first and third Wednesday of every month, from 1pm-4pm. The next session is coming up on Wednesday April 7. Call on 54067900 or email ninderry@parliament.qld.gov.au to book.
---
18th February 2021
Youth Justice laws on the agenda
It's back to Parliament next week for the first sitting week of the year. It will be a busy one, with the Government's long overdue youth justice reforms due to be tabled. I have been very vocal about the need to give our police stronger laws and more resources, and while the changes are welcome, I don't think they go far enough. I'd love to hear your thoughts on this subject, and if I get the chance, I intend on sharing the community's feedback in Parliament.
I will also be asking the Transport and Main Roads Minister for an update on the survey and design work currently underway on the roundabout at the intersection of Yandina Coolum Road and School Road, in Coolum.
Following years of lobbying, we've been able to secure initial funding of $100,000 to start work on this important infrastructure upgrade, and I am keen to find out how this money has been spent.
Last week, I went along to a SafeST committee meeting at the Coolum State School where the issue of the roundabout was canvassed, along with other options to reduce the impact of congestion during peak times. I'll keep you posted as these discussions continue.
JP Service coming soon!
I'm pleased to announce that a free Justice of the Peace service will be available in my office from 1-4pm on the first and third Wednesday of every month, starting Wednesday March 3. Two wonderful local JPs, Sharon and Laraine, have volunteered their time to be able to help with all JP-related inquiries. Bookings are required, so just give my office a call on 5406 7900 or email ninderry@parliament.qld.gov.au to take advantage of this service.
Grants bonanza for Ninderry
Congratulations to all the local clubs who secured funding in the last round of gambling grants. More than $300,000 was shared between 10 clubs and groups, including Coolum Beach Bowls Club, Coolum Cricket Club, Coolum Men's Shed and Coolum State High P&C Association. If you missed out, make sure you apply for the next round, which closes on February 28.
---
28th January 2021
School resumes
Happy New Year! It's been a whirlwind of a start to 2021, and with the new school year now underway, its full steam ahead for everyone, and with teachers and students returning to the classroom, don't forget to slow down in school zones. Police will be actively enforcing these reduced speed zones, so make sure you slow down in these areas.
One of my top priorities for 2021 is holding the Labor Government to account when it comes to investing in our state road network. During the election, Labor announced they would duplicate the Sunshine Motorway, and begin work on the upgrades to the roundabout near Coolum State School.
Locals would know I have been lobbying the Government for urgent safety upgrades to this roundabout, as well as busting the congestion, so I look forward to seeing some progress this year.
Australia Day
It was great to see so many locals taking time out with their families and friends to celebrate Australia Day. While it was a shame our local Lions awards ceremony wasn't able to go ahead, it was great to join the crowd for the fifth annual charity cricket match between the Coolum Beach Hotel and the Bowlo. Congratulations to <insert winner>, who took out this year's trophy.
Fair Play vouchers
If you are a parent or carer of a young person aged 5-17 and have a valid health care card or pensioner concession card, you may be eligible for the next round of FairPlay vouchers, which aim to help keep our kids active and healthy by assisting with the cost of club registration fees. For more information or to apply, visit www.qld.gov.au/fairplayvouchers. Applications close March 17.
I am always keen to hear about your local concerns, so please keep in touch if you come across an issue or need help with a specific state government matter.