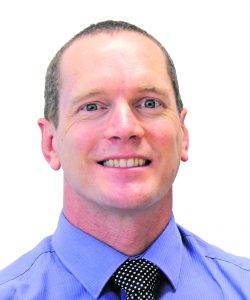 23rd August 2023
They've done it again. The Coolum State High School Chess Team have won the Regional Championships again!!! With this victory under their belt, against all Sunshine Coast schools, they are now off to the state titles in Brisbane where they have the opportunity to play against the best teams from across Queensland.
Unless you have been to a major chess tournament it's hard to explain what it means. The pressure is intense – and I mean intense. It's just you and your wits, relying on your training, against an opponent who could choose to make one of hundreds of moves, some of which you weren't anticipating.
If you are too attacking, you will definitely lose. If you are too defensive, you will eventually be overwhelmed and lose. Striking the right balance between attack and defence is key, thinking a long way ahead, but then adapting to the moves your opponent makes which can't be predicted. It's intense, it's draining, it's stressful, it's compelling, and you just have to be damn smart and talented to come out on top.
Part of being great is being able to accept a loss and learn from it. Not all young players can do that – as in golf, having a tantrum won't help you get better. And the hidden part is the memory component. The great players can remember moves and apply theory they have learned in books all in the game situation and from memory. The greatest can play blindfolded as they can "see" the board and the moves even when they can't.
It's not by chance that Coolum High has won again. It's because of planning and practice, having the right temperament and seeing it as a game and not life itself – perspective helps. Sometimes you make a mistake and think all is lost and then your opponent stumbles and you are back in with a chance. Sometimes when you think you are home and free, your over-confidence didn't allow you to see the trap your opponent was laying for you. The key is you must persist whatever happens and just try to find a way. To think that our community is home to the best school-age chess players on the Sunshine Coast is something I think we can all be proud of. Like all the great chess victories, no-one saw them coming until it was too late. Congratulations Coolum High Chess Team on your sustained excellence – what wonderful ambassadors you are for our community!
---
9th August 2023
Sometimes, I am just blown away by what Coolum High students can achieve. Give them a little support, an opportunity, some fine tuning and a touch of encouragement and they can literally do anything.
Recently, Coolum High students were out achieving the extraordinary. At the Australian Pinnacle Dance Eisteddfod, despite moving into the year 7-12 section for the first time and being up against schools with long-established dance academies, Coolum High's students finished:
First in the Cheer Dance section
Third in Contemporary Dance
Third in Musical Theatre
Highly Commended in Lyrical Dance
These students were unbelievable and a credit to all the staff who helped prepare them, especially Ms Ford and Ms Murphy. I hope everyone gets the chance to see this dance troupe in action – they are exceptional.
Meanwhile, at the Sunshine Coast Eisteddfod, Coolum High's Wind Symphony competed in the highest division available for the first time. As the adjudicator said, the standard of music on the Sunshine Coast is as good as anywhere in Australia, including in Sydney. The students were absolutely magnificent, they were young with many year 7s in the group, and they have a brilliant future ahead of them. They were champions of our community.
The Wind Symphony built on the success of the Strings Ensemble who have come from nowhere to be a significant musical force. I think we can underestimate the complexity of learning these instruments, and for these students to have learned so quickly and be developing at such a pace as a group is just remarkable. I know they are on a trajectory to somewhere very, very special.
Meanwhile our vocal ensembles were remarkable. Again, our students were young with their best well and truly ahead of them. They sang with spirit, they sang with verve, and they thoroughly engaged the audience.
I know that as a community we can be so proud, as I am, at the way our students have represented their community on the stages that are available to them and to do so with such humility, camaraderie and excellence. All students, from all schools, who competed at the Eisteddfod did so with incredible grace and kindness, encouraging each other, and enjoying the experience. Whether it's dance, or music, we are on an amazing upward trajectory and we will build on this success and be bigger and better next year. Congratulations to everyone involved!
---
26th July 2023
At the back of Coolum State High School, visible from the David Low Way, a magnificent new school building is nearing completion. We are so very fortunate to have a building of this quality about to become part of our school.
At the end closest to the road are four of the most impressive, sound-proofed music classrooms you could hope to see. These are then complemented by magnificent individual and small group music practice rooms. The classrooms have been designed to support the growth of Coolum High's brilliant music program and future-proof music in our school. The link between students learning music and strong academic achievement is undeniable – learning music supports brain development! Our new building will mean that students are learning music in the most modern and inviting space imaginable.
At the other end of the building are a number of general learning areas with a glass breakout room in the middle. Again, these are a magnificent learning space.
All through the building is a sense of light, brought in by the impressive high ceilings that spread the light throughout the indoor spaces. Facing the ocean, these will be especially impressive in the mornings as the sun rises and fills the rooms.
For now, the undercroft of the building will be a concreted open space, perfect for students at break times. Ultimately, this space will be filled in to create more classrooms in which to develop students' minds and spark their creativity. Hopefully it won't be too long until we can invite the community in to see this great facility that will inspire our students for many decades to come!
---
12th July 2023
Is it just me that has been waking up bleary-eyed after watching the glorious Ashes from England? Is there any better long-standing sporting competition in the whole world?
Aside from the partisan aspects, how good is it to watch two groups of highly skilled athletes with something meaningful to them on the line? I remember watching Dennis Lillee when I first started watching cricket – the big man with gold chains flowing, that unmistakable moustache and the overpowering will to get the batsman out. No-one could engage the crowds like Lillee whose name they chanted as he steamed in and unleashed fury, coupled with great skill, on the poor unsuspecting batter.
I thought Dennis Lillee was the most charismatic thing that could ever enter the cricket field until a young Victorian leg-spinner bowled his first ball in Ashes cricket and somehow changed the game. I had been coaching kids when Warnie bowled the "ball of the century," and suddenly you couldn't get anyone to bowl fast off the long run like the previous cult hero, Lillee. They all wanted to be spinners so they could be just like the nation's newest hero!
As I've aged, I watch the leaders. In this series, I have watched on as England captain, Ben Stokes, scored one of history's greatest centuries at Lords with his team under immense pressure. Wow! Meanwhile, Australia's captain, Pat Cummins, has bowled with sustained and almost unbelievable pace and accuracy while shouldering an enormous load and while copping it from the England fans. It's in the heat of battle that these great leaders show their mettle.
There's a lot for Coolum High students to learn from the Ashes – respect for traditions, the power of concentration, performance under pressure, relying on skills that only come from endless hours of practice and playing your role in a team. Yep, there's a lot you can learn from the Ashes – you just have to stay up way past bedtime to do it!
---
28th June 2023
Seriously, how good is the Coolum Advertiser!
In an age of instant communication and instant messaging, how good is it to have a physically-held newspaper delivered to your door every second Thursday.
At a time when most community newspapers across Queensland withered and died, Michelle and Vanessa from the Advertiser fought to keep it alive and to provide a service that plays no small role in keeping our community together.
During COVID, when everything seemed lost, when the advertising stream could barely be described as a trickle, when it would have been so easy to shut up shop and move on, the decision was made to double down and keep the Advertiser alive.
It's us, as a community, that have benefitted from that decision. Unlike most newspapers, the Advertiser doesn't seek out bad news. It tells the stories of our community and the people in it; it reflects that we have a vibrant community who are so lucky to call this beautiful neck of the woods home; it reflects a community on the rise while Frances Windolf's history columns give us the context of where we're from.
In the insta-age we are so lucky to have a community newspaper alive and well, that has the respect and support of an entire community, and that each week brings the stories of our community to life. In this edition, Coolum High Midwinter Ball is celebrated, bringing to the community this pivotal moment in these young people's lives. It's such a privilege for the students involved to share their special moment with the people they grew up with. And it's the Coolum Advertiser we have to thank for sharing this good news story with our community!
---
14th June 2023
The Coolum High 'Instrumental Music Academy' are currently on tour to Yeppoon. I don't know if you've been to Yeppoon recently but it's absolutely stunning and even more so if you go out to Great Keppel Island. I grew up in Central Queensland so Yeppoon was like the Gold Coast to us, with a shimmering ocean, sand, and seemingly endless days. "I got wrecked on Great Keppel Island" was the island resort's famous motto in those carefree days and "boom netting" was a popular sport along with snorkelling, swimming, and beach volleyball. Unfortunately, the resort isn't open these days but hopefully it will run again as many people had wonderful times there.
During the tour, the students have the opportunity to play in the natural amphitheatre created by the Capricorn Caves with their stunning acoustics. Imagine hearing notes you've been rehearsing all year rebounding off the walls of the caves in a way you have never heard before? What a brilliant experience!
The students will also be teaming up with their counterparts at Yeppoon State High School to create music and friendships, and a sense of purpose that can only come from experiences like these. The students will perform on the Yeppoon waterfront in another priceless performance, bringing unrepeatable vibrancy and energy, and making all of that rehearsal worthwhile. With experiences like these, who wouldn't want to be making sensational music?
I feel very fortunate that Coolum State High School staff are willing to put their own lives on hold to bring an experience like this to life. I know for certain that our music programs are headed in a truly wonderful direction, and I am very hopeful that this music tour turns out to be one of many. In a great setting, with amazing students and such dedicated teachers, this has truly been a week of magnificent music. Lights, camera, action – set against the beautiful Central Queensland waterfront.
Let the show begin!
---
31st May 2023
I saw Springsteen live at Boondall in 2013. Even in his sixties, Springsteen's energy, power, and determination were phenomenal as he mesmerised the audience during one of his legendary three-hour live shows. To me, Springsteen is the model of outrageous audacity, never believing that a dirt poor kid from New Jersey couldn't make the music he believed in, and that he couldn't reach out to and connect with millions of people.
As the music writer, Jon Landau, famously wrote in 1974, before Springsteen was known to anyone outside a small fanbase: "Last Thursday, at the Harvard Square theatre, I saw rock'n'roll past flash before my eyes. And I saw something else: I saw rock and roll future and its name is Bruce Springsteen. And on a night when I needed to feel young, he made me feel like I was hearing music for the very first time." Landau had famously captured and communicated the awe-inspiring power of a Springsteen live show.
And, right on cue, Springsteen released the "Born to Run" album that contained songs of such daring and desperation, and such a sense of life that one of music's greatest careers was born. The thing about Springsteen is that he believes that music can save you; that it has a power all of its own to connect with something inside people and that it can inspire and tell stories about the human condition like nothing else can.
Last Friday, the Coolum Voices, a dedicated choir of Coolum High's finest vocal talents, travelled to the Fanfare competition and achieved a silver award under the direction of vocal program director, Charly Bradshaw. While they may not yet have scaled the same heights as the legendary Springsteen, these students believe in the power of music; they work hard and have big goals and dreams; and they believe that they can communicate with people through their music. While not everyone may be able to become a music legend, everyone can be given the opportunity to express themselves through music and feel its unique ability to connect with a crowd and to feel the energy of live performance. I know I can't wait to hear the Coolum Voices' next performance!
---
17th May 2023
Seriously, how good is music? And, more importantly, how good is the music at Coolum High?
I can answer that question in real terms – the music at Coolum High is seriously good! Led by the magnificent Wind Symphony, there is something for everyone in the music program at Coolum High. We have everything from rock bands to soul singers, from a swing ensemble to a jazz troupe. And, the talent just keeps getting better all of the time.
It's a big reason why, in our spectacular new building, due to be finished mid-year, we have incorporated specialised music classrooms and breakout areas to further the development of music in our school and our community. There is something about music that sits at the centre of a great school, that provides the glue around which the community that is a school sticks together and forms the soundtracks that help give the place its buzz and energy.
At each of our assemblies we hear from one of our talented artists. It's become a feature of our school and turns assemblies from something students might dread to something they look forward to. The quality of musicians that have been showcased through these assemblies over the years is extraordinary! The performances give students the opportunity to develop their skills, all the while showing enormous courage. They are a true feature of our school.
The Sunshine Coast Eisteddfod is just around the corner, where our Wind Symphony will be lifting their tempo after winning first place over the last two years. Everyone should see the Sunshine Coast Eisteddfod to understand the quality of music being made in all the coast's schools. I, for one, will be proudly wishing our students all the very best as they take the stage to showcase their extraordinary talents!
---
3rd May 2023
Last week, the Courier Mail reported that Coolum High had moved into the 'Top 150 Schools' in Queensland, according to the ranking site 'Better Education.' While I'm not sure of the information that Better Education is basing its rankings on, the vote of confidence in the direction of our school was certainly very positive. Coolum High was one of 30 public high schools in Queensland to make the 'Top 150' list.
Considering the reasons why we have made the list really got me thinking and, to be honest, I think it boils down to one key thing. The single biggest reason is that the teachers at Coolum High really take the time to nurture the students, to get to know them as individuals and to teach them in the best ways possible. I can't tell you the number of times parents have told me how thankful they are for our teachers, and how, in the big moments, teachers have gone over and above for their child.
There are teachers at Coolum High that are amongst the best teachers anywhere in the world. I'm willing to stake a claim on that and I've had the good fortune to meet Eddie Woo who was a top 10 finalist in the 'World's Best Teacher' competition. Ask any parent whose child has been in these teachers' classes and I know they will agree. As my educational hero, Geoffrey Canada, says: "when you see a great teacher you are seeing a work of art!" Only another teacher could tell you how complex the art of teaching is when you are in front of 28 distinctly different individuals, energetic and spirited, all looking for something different from their education, shaped differently and bringing their own distinct personality to the classroom. The artists can keep this complex canvas together and actually teach new concepts and skills despite all the distractions around them.
So, when you think about why Coolum High has entered Queensland's top 150 schools, think of the teachers. You know that when a school is moving forward the teachers must be doing something right!
---
22nd March 2023
I don't know how you do it, Coolum. Each and every year the Coolum community comes out to support our Work Experience week in the most amazing ways with our growing numbers meaning that more students than ever have been out there finding out more about themselves in the week of work experience than they might do in a whole year.
Coolum really is a special place. As well as the more traditional employers in our area there is a whole range of innovative industries on the Coolum Industrial Estate and around our area. We even have "tiny houses" being made right here in Coolum – a real pointer to the future and a brilliant business idea. What an exciting time for our growing community!
Who remembers their own work experience? For some, it sparks careers. A young person's belief in what they thought they wanted to do is confirmed, they find their place and they're away. For others, they quickly realise what they don't want to do – that what they thought they wanted isn't really for them. And this is just as important because sometimes you have to work through the things you don't want to do to find the one where your talents and passion collide.
In any case, we couldn't do it without you. Unless the employers of Coolum open their doors, our students don't get to have an experience that could shape their whole working life. To every employer that opened their doors to a Coolum High student, I just wanted to say thank you. It might seem small, but in the life of a 15-year-old it was likely a hugely significant event. Community support means everything because, as everyone knows, it takes a whole village to raise a child. What a great village we really have!
---
8th March 2023
Our school days really are the best days of our lives!
Recently, I have attended two milestone birthdays with old and dear friends from school. We had a blast recalling the old times and everything we did at school. We even said we could have put the uniforms on, walked in the school gates and everything would have been as it was all those years ago.
Never again do we live with the same intensity as we do at school, traversing the rites of passage together and often making friends for life. We also learn about some fascinating things along the way; things we would never look at again in 'real life'. I'm wondering how many people would read Shakespeare or Orwell in their own time!!!
We also do some fun things generally, but those are often stories that only the people you went to school with would ever understand. Each year level is shaped by different personalities and events, but all are shaped by the shared experience of being at school, in this one institution, together throughout our formative years.
One old friend even had some photos of some of the fun things we used to do. What brilliant memories of being young and carefree and enjoying every day before bills, mortgages and responsibilities get in the way!
I know that nothing I have done since has ever had the same intensity, the same amount of learning, the same amount of fun and energy as being at school. There are a lot of things that happen in life but rarely are they as memorable as your school days. It's also the only time of life you don't realise what a good time you're having until it's all over. If only they could put old heads on young shoulders!
---
22nd February 2023
Can you believe it?
Coolum High 2022 graduate, Jemima Bainbridge, has been named as the highest achieving Aboriginal and Torres Strait Islander student in Queensland, receiving her award from no less than the Honourable Minister for Education, Grace Grace, at an inspiring ceremony held at the Brisbane Convention and Exhibition Centre last Saturday.
That's right – a student from Coolum has been named as the highest performing Aboriginal and Torres Strait Islander from all schools, state and private, in Queensland!
As a proud Gungarri woman, Jemima's respectfulness, kindness and determination have been inspirational. Jemima is a powerful role-model and representative of her culture, who has shown all students what can be achieved with humility and focus.
To put Jemima's achievements in context – 44 students from across the state were recognised at the QCE Awards Ceremony where Jemima received her award, representing students within the top 0.08% of all graduates. Of these, all but a very few attended schools in the Brisbane metropolitan area. Coolum State High School was one of five state schools with students receiving awards, with the others – Brisbane, Mansfield, Cavendish Road and Kenmore State High Schools – all being metropolitan schools.
This is the second straight year Coolum High has had a student recognised at these awards, following on from Kai Weith who received a Distinguished Academic Achiever Award last year.
To make Jemima's award even more special, this week Coolum High opened the brilliant indigenous mural created by the impossibly talented Nikita Newley of New Dreaming Art, that helps connect students to the indigenous heritage of our area and its magnificent landscapes and living things. What a great celebration of our indigenous students and their vibrant, living culture!
Special congratulations go out to Jemima on winning this pinnacle award, and to Nikita for creating such a magnificent work of art and connection in our school.
---
25th January 2023
After a fantastic holiday, with great weather, our school year has begun in earnest with a wave of enthusiasm and energy. Our new year 7s entered the school seeking new adventures, while our year 12s were reunited after the break determined to enjoy their last year of school.
Over the holiday break, I ran into our 2021 dux, Kai Weith, who received an award from the Education Minister, Grace Grace, for being one of the top 47 students in all of Queensland. I thought I would take a moment to ask Kai a few questions about what it was like growing up in Coolum, and what he thought students needed to do to succeed.
Tell me a bit about growing up in Coolum, your family background and the role of Coolum?
Growing up in Coolum is literally growing up in a holiday destination, however, I was so desensitised and naïve that I did not recognise it. The town comes with an implicit air of relaxation and tranquillity; no urban ambition from folk or feeling of insecurity walking the street. Moreover, the community at large is very close knit, with my father knowing every person as we walk down the street.
You weren't always as academically focused as you became. When did things change for you and what led to this change?
Initially, school was not an establishment I took seriously through the junior years, more so it was a place to socialise with friends. However, I distinctly remember in year 9 an epiphany for understanding the basic functions of a biological cell. This enthralled me enough to realise "Hey, I kind of want to understand how the world actually works", with the caveat that I was always a curious child asking tons of questions about everything. I wanted to be able to understand how cars function, the economy works, why the seasons exist.
You obviously met with extraordinary success as a student. What did you do that led to this?
These days people want things quick and easy, overnight with zero investment. I ask why would people want things to come easy? Easy achievements possess no value. Everybody already knows how to be successful but just don't want to step to it. Put in the work! Sure, success can be aided through mentorship and guidance (primarily tips and strategies) but it is established from time, sacrifice, commitment and passion – all are sourced intrinsically from the person. My personal success that I can testify to is simply attributed to 2-4 hours of study post-school and the discipline to stick to my schedule. In fact, I have a project in the works regarding success of students (and anyone) through actions you can implement (stay tuned). All I can say is put in the work, eat healthy, exercise, self-discipline and have character.
What are your key tips for our students? What would you most recommend to our students to help ensure their success at school?
Some key tips I would recommend for passionate students can be summarised in:
Dream big and goal set
Schedule a routine and stick to it
Socialise, exercise and relax in off time
Respect your teachers and build rapport
Reflection….
I took a moment to reflect on Kai's answers and noted that his success was no accident. It is in the deliberate planning, self-discipline, focus and consistency that Kai reminds us all that we can all be successful beyond what we might first think possible. I would encourage all of our students to consider Kai's advice and to set their sights on the stars!
---
11th January 2023
What a wonderful summer we have had so far!
The weather has been fine, Coolum has been busy, the beaches have shone and there has been happiness everywhere. How good that everyone can get together as a family and have a holiday together after a number of Covid-affected years!
It's that time of the summer when the "back to school" shops start doing a roaring trade. New school shoes are sized up, bright uniforms walk off the shelves and school books, pens and, in the new age, computers, are weighed up and purchased. It's a time of optimism and positivity as everyone starts with the brightest of eyes looking forward to the year ahead.
Coolum High has announced enviable results over the summer with three amazing students receiving ATAR scores over 99 (equal to an OP1) and nearly 25% of our eligible students receiving an ATAR over 90 (placing them in the top 10% of students in the state). Students have been thrilled with the opportunities that have opened up for them. We know that we can deliver the results when students are prepared to do the hard work. It's a bright time for our community.
From 8.30am January 16, Coolum High will be open for business and taking new enrolments. We have a wide range of Academy programs in instrumental music, basketball, surfing, chess, robotics, cheerleading and much more. Our academic programs are proven. The word is out and we are ready to achieve new and better things in 2023 – our year to inspire! If you know someone new to the area who is looking for a great school then send them down and we can get started. We can't wait to make 2023 our best year yet!
---
21st December 2022
The Coolum community has reacted with overwhelming positivity to the success of Coolum High's senior students who recorded extraordinary ATAR scores and have themselves ready for amazing futures.
Incredibly, three Coolum High students achieved ATAR scores above 99 – the equivalent of an OP1 under the previous system.
Cooper Hinton, who won the Wandama Award at our Celebration of Excellence, recorded the highest score of 99.50 and hopes for a career in medicine.
Jemima Bainbridge received a score of 99.25 to complement the Peter Doherty Award she won as one of Queensland leading students of Science, Technology, Engineering and Mathematics.
Colm Dancer scored 99.15 after recording amazing results on both in-school and external assessment and after applying himself diligently over many years.
But the fantastic results didn't stop there, with nearly 25% of students receiving ATAR scores above 90, and almost 90% scoring above 68 – allowing them to undertake their chosen studies, or enter premium workplace options.
Reporting these results to the community is extremely important as it shows that the community can have great confidence in their local public high school. We are an inclusive school that has students from all backgrounds and takes every student in our catchment, and we aim to provide an outcome for each and every one of them. These results show that Coolum High has the knowledge, the quality staff and the commitment to assist students to achieve at the highest levels. Our staff will commit to drawing the best out of every student.
I know that our community takes great pride in the achievements of our students and takes a keen interest in the many pathways they undertake after leaving school. It is humbling to watch how hard the students work to reach their goals. As we head towards the Christmas period it is very rewarding to do so knowing that our students are achieving such positive outcomes. I would like to thank the Coolum Advertiser for their ongoing support of our students and wish everyone in our community a Merry Christmas and Happy New Year.
---
7th December 2022
So much has happened this year – it's exhausting. It's forgotten now, but this school year started two weeks late due to COVID. In many ways, it's been a whirlwind ever since.
Semester one saw major shortages of staff and students with people required to take 14 and then seven days off school if they were COVID-positive. This was highly disruptive and made uninterrupted learning challenging. And then, as if that wasn't enough, we had the floods which led to school closures and evacuations.
All the while, at Coolum High, we have had major construction projects going on, with the Wandama Centre being built in underneath, the Admin building being extended, and the twenty-classroom supercentre being constructed at the back of the school. Within this, as part of the ongoing construction, our students' beloved basketball courts have been fenced off and torn up, with new courts to be built as part of the new building. Talk about dealing with disruptions!
Yet with all of this going on, our music programs have thrived, academic programs are stronger than ever, sports teams have succeeded and our Celebration of Excellence showcased everything that was good about Coolum High. We farewelled our year 12s with two great graduation ceremonies, before they were cheered on their way through a Guard of Honour. Cooper won the Wandama Award, Jemima received a coveted Peter Doherty Award and Alanna received the Principal's Award for overcoming adversity in using education to change the trajectory of her life. Just as we drew breath, our 2023 year 7s arrived for their Transition Day, bringing a fresh enthusiasm as they participated in activities to help them acclimatise to and become excited by their new school.
With all of this going on, you can understand why Coolum High's staff are a touch exhausted and looking forward to their break. It's been a year like no other and it's time to have a rest, draw breath and spend the summer with friends and family. In the new year we will be refreshed, dusted off and ready to go for the best year yet. By then, it will be 2023 – our year to Inspire!
---
23rd November 2022
Well, it's another year over and another fantastic group of Coolum High year 12s have graduated and moved on to the next, exciting chapter of their lives.
Events such as these force you to reflect. In particular, they force you to reflect on the type of students we have around here, their character and their hopes for the future. I honestly don't think you will find a more balanced, gracious and ready group of students anywhere in our continent than those emerging from Coolum High. Each year, they tend to have a great balance of humility, of not getting too far ahead of themselves, while realising that they have the ability to do and achieve anything.
There are some extraordinarily high achievers emerging from Coolum High. Wandama Award winner, Cooper Hinton, received a phenomenal five subject awards across complex mathematics and science subjects. Cooper wants to be a neurosurgeon. With results like these and his quiet, calm confidence I think he will get there. Jemima Bainbridge won the Peter Doherty Award which includes $5000 for being amongst the state's most extraordinary Aboriginal and Torres Strait Islander students of Science, Technology, Mathematics and Engineering. Jemima's work ethic is truly heroic, and she has determined plans to further her study across a range of areas. Jemima will make a profound mark out there! School Captains, Jake Land and Taylah Mahoney, truly set the scene this year with their kind and humble leadership, and their overwhelming commitment to their school and their community.
The students all referenced their teachers for their care and commitment to them over many years. As school draws to a close, the enormity of what has been given to you over those 13 years of school education comes sharply into focus. As they say, it takes a whole village to raise a child – and each contribution by school staff, sports coaches and kind and committed community members has shaped the young men and women who graduated last Friday.
A school graduation is a 21st century coming-of-age ritual. It is when one institution is left behind and new opportunity beckons. Many students are now 18 years of age and enter the world as adults. It is a time of new beginnings but we are all shaped by the school we went to and deep inside ourselves, we all know it.
If you put yourselves in the shoes of a school leaver, this is the most exciting time you have ever known. School is over, dreams are real, new adventures are beginning and right now is a time unlike any other you have known before – a mix of relief and adventure and excitement. To all our Coolum High graduates, and to all school leavers everywhere, best of luck with your new adventures!
---
9th November 2022
IT'S THE time of year when you start to cast an eye towards next year and start planning for better things. There's so much happening at Coolum High. The front of our new Administration building is taking shape right before our eyes – it will be magnificent. The glass frontage is a huge addition and will be modern, clean, and inspiring. Wait for it to be unveiled soon!
Our 2023 leaders have already decided that next year will be "the year to inspire!" What a great thought from these young leaders who have so much ambition and idealism, and who want to shape the world around them. Inspiring they are, indeed.
The greatest thing happening at our school, however, on the facilities front is a major new 20-classroom building at the back of the school. This will be something else and will be an absolute game changer. The building has a major music flavour with large-and-small scale rehearsal and teaching facilities. It will enhance our major advancements in music in recent years and further grow our first-class music programs. Music is a gift, and those who learn it at school have a gift for life – I wish I had more opportunity to learn music when I was at school!
Our timetable is taking shape for next year, with pleasing student numbers in some of our showpiece programs in Aerospace and Music. Students are seeing the benefit of these programs in our lives. The interest in and take-up of our Health-Hub programs has been nothing short of phenomenal as students sense the many and varied career opportunities in this area. We also have strong numbers in Maths, Science and Literature subjects, and a powerfully strong vocational learning sector leading to apprenticeships, traineeships, and employment in the workforce's most "in-demand" areas. As the great Bill Lawry would say, "it's all happening" as we prepare for an even better 2023 at Coolum State High!
---
12th October 2022
THE NEXT Step report is in, and it shows Coolum High continuing its drive to be the Premier Benchmark in education. The Next Step report is something that all high schools in Queensland complete. It shows the post-school destination of students and is the most meaningful piece of information we receive about our school.
This year's Next Step survey shows that our 2021 graduates had the lowest unemployment rate in the school's history, with 3.9 per cent of students seeking work. This shows that Coolum High students are ready to take up the opportunities of a vibrant labour market.
Coolum High also had a record 10.9 per cent of students move into apprenticeships, again joining a workforce looking for quality young people. A skilled team of teachers prepare students to be in a position to move into apprenticeships during and after the completion of school. Coolum High works with many local employers to provide these opportunities for students and we are very grateful for this support.
Coolum High also continues its strong academic traditions, with 35.9 per cent of students entering bachelor degrees. The report shows Coolum High students taking up opportunities at the University of the Sunshine Coast, at Brisbane universities and interstate. It shows our students as having a wide range of ambitious goals for their lives and planning to make highly meaningful contributions to their society.
Overall, the 2022 Next Step survey showed our school in great health. It reflected a great deal of hard work on behalf of staff and students and gives confidence to our whole community that our young people are in a position to live a life of choice.
---
14th September 2022
THIS week Coolum State High will host its annual Celebration of Excellence – our night of nights at which we celebrate our Gold Academic Award winners, revel in some amazing music, showcase our highest achievers in sport and the arts and unveil our Wandama Award winner, presented to the highest year 12 achiever at the time of the awards ceremony. The movie industry has its Oscars, the music industry has its Grammys, and Coolum High has its Celebration of Excellence – where its stars shine, and hard work and commitment transform into recognition and success.
What a fantastic way to celebrate achievement in our school. This year, we have had to present Silver Awards at school due to the sheer number of gold and silver award winners we now have. In each year level, students are striving to achieve more as they understand the power of their potential and just what they can accomplish in their lifetimes. Underpinning all our students' success is the idea of Care, Respect and Excellence – along with talent comes responsibility, and our greatest gift and goal is to give back to our community and our world.
The standard of music at Coolum High these days is just outstanding. It is rich with diversity, with musical performers of all kinds, and is benchmarked by the award-winning Wind Symphony who are beyond brilliant. What a testimony to our community that we have such talent residing within it.
An evening such as the Celebration of Excellence doesn't just happen, of course. It is the result of careful planning, commitment, hard work and determination. It certainly wouldn't have happened without the efforts of Alison Venning, Emma Curnow and Desley Francis – three of the most committed professionals you could ever hope to meet. Congratulations to all student award winners from our Celebration of Excellence and to all those students who performed on the night – you have amazing futures ahead of you!
---
31st August 2022
AT THE time of going to print, Coolum High will have experienced four days of its "School Review," that involves four senior educators reviewing the teaching and learning systems of our school and providing us with a comprehensive report. It's something that all Education Queensland schools engage in every four years. After the review, as a school community we undertake a process to set our new "four-year strategic plan."
It raises important questions for us as a community. What do we want from secondary education in our community over the next four years? What are the programs that will sustain us, and encourage our students to reach for greater success in their lives? What do we believe are the skills of the future and how do we prepare our students for this world? What are the resources that we will need?
One thing that would be great to have as we consider these things is a full school hall at which we can seat our entire student population, hear our students perform music in wonderful conditions, play sport and develop school spirit. It would be wonderful to have our graduations and celebrations at our school in our own purpose-built facility. It was great to hear of our P&C President, Nicole Sklennars, engaging with the Minister for Education in a bid to bring a great school hall to Coolum High at the recent P&C State Conference.
We are currently being blessed with some great classrooms having been built and more under construction. The programs that sustain us in the future will need facilities to support them. We have great classrooms that have been built. How good would it be to have this genuinely finished off with a brilliant school hall for our many talented students and for the greater Coolum community to use and flourish in?
---
17th August 2022
IT'S HARD at the moment not to reflect on the sudden death of rugby league player and premiership-winning coach, Paul Green. Mental health has never been more important or topical in our community.
Has it ever been more important that we all learn to reach out and talk to someone when we're not going well? We all have our ups and downs and sometimes, in the down times, we need to talk. In fact, we must talk. It is so important that all of us – men and women – learn to speak when we aren't going well and to know that whatever it is, we can get through it.
It's also so important to be kind. That's not just kind sometimes, but all of the time. It's kind in public, it's kind to people's faces, but it's also kind when we are feeling safe at home and behind a keyboard. Those words we write and hit send to can cause a great deal of pain and hurt to the person on the other end. It's never OK to write mean things to or about someone from afar. Kindness is kindness and it is so important that we learn, reflect, and grow and that we always aim to be kind with our words – especially public ones.
In Australia, we know we have a problem. We know we need to be more connected, more in touch with each other and more ready and able to speak. We also know that we need to be less interested in what might outwardly appear to be successful and more invested in the health and success of our minds. Let's thank those many people in our community who do the little kind things that can at times make such a difference. The conversation about mental health is one we need to have. As a community, it's a conversation we must have.
If you need the services of someone who can help or connect you with the right service, please call lifeline on 13 11 14
---
3rd August 2022
COOLUM State High School continues to lead the way in academic outcomes across our region, as evidenced by students' results on their most recent report cards. A scan of regional outcomes shows that Coolum High's amazing students have the region's best results for the two measures that can be compared – English and Maths in Years 7-10. I am sure that, if comparisons were available for our other subjects, they would also be leading the way.
In our all-important Year 12 year, our students continue to excel with a staggering 74 per cent of students receiving an A grade for Chemistry, 62 per cent receiving an A in Biology, 67 per cent receiving the top grade in Literature and 56 per cent getting an A in Visual Art. And all of this is just the tip of the iceberg, with great results being seen in all subjects as our Year 12s begin their final semester.
Recently, I was asked about what was the "thing" that was leading to these great results. It's as if people are looking for one thing, one technique, that can be picked up and plonked anywhere to get the same thing. It's hard to explain that the results aren't about a thing or an action so much as a set of beliefs that, stacked one on the other, ultimately leads to students' succeeding. The most important of these is the set of beliefs that students have about themselves and their own capability. If they believe it's possible for them, then they will work to make it become true. At Coolum High, we believe in our students and their ability. We are delighted to see each student succeed and to know that they are setting benchmarks that will hold them in good stead now and into the future.
---
20th July 2022
WHO wasn't inspired by the mighty Queensland maroons last week? What an incredible victory for bravery and teamwork. In moments like these, I am always amazed at what true teamwork can do and the mental and physical barriers that can be overcome when we forget about competing with each other and unite as one in a common cause! Imagine what could be achieved if we took this mindset into everyday life.
I saw another team last week receive due recognition for a similar sense of teamwork and purpose. At Coolum High, a group of teachers led by the English Head of Department, Ms Samson, and Deputy Principal, Mr Proctor, have engaged with the Queensland Learning Sciences Institute at the University of Queensland and built a project around "Retrieval Practice" – a name given to how, when and through what methods students should be taught to recall information required in exams. The scientific application of retrieval methods has led to dramatic learning gains for Coolum High students. The Retrieval Team received a Showcase Awards 'Regional Commendation' for their outstanding work – a fitting tribute to a brilliant team of educators. The Showcase Awards are Queensland state education's premier awards and recognise excellence in our public education system.
On another note, Coolum High year 12 student, Jemima Bainbridge, last week received a Peter Doherty Award worth $5,000 as Queensland's most outstanding Aboriginal and Torres Strait Islander student in Science, Technology, Engineering and Mathematics (STEM). Like a State-of-Origin player, Jemima is incredibly committed to her craft (excellence in learning) and is willing to work "through the pain barrier" to succeed. I know that Jemima is destined for great things and is a wonderful role model to all students, including our amazing indigenous students.
Our Queensland State-of-Origin stars have shown us that selflessness, sacrifice and teamwork can win against great odds, and Coolum High has also had a week of extraordinary success based on these same qualities.
Our second semester has now begun, and it marks the "second half" in a challenging year for so many workplaces. In the 1920s American Presidential hopeful Warren G Harding called for a "return to normalcy" after the extraordinary upheaval of World War I and the challenges of the Spanish Flu. People at the time questioned whether "normalcy" was a misnomer, however, Harding argued that it was in the dictionary before the more commonly used "normality." Either way, Harding won the election as people longed to return to what they knew to be normal and get on with living their lives.
At Coolum High, I am hoping that we can return to a "normalcy" of high attendance and strong achievement, with an overwhelming desire to see our students leave school and pass on to further education, training and employment that represents the fulfilment of their potential. While our students' achievements have remained strong, our "normalcy" has been challenged in many ways, especially around attendance.
Attendance is so important for the success of every student. Attendance allows students to learn the sequence of learning as intended. It builds the resilient habits that underpin success at work, in further learning and in our sporting and cultural pursuits. I know my Dad used to say, "a big part of being successful is just being there every single day!" At times, given the challenges of COVID, we have lost the regularity that truly underpins every achievement we care about. Above all things, I am hoping that we can re-establish the everyday patterns of attendance, for every single child, that are so important to their success in the long term.
---
22nd June 2022
AS WE approach the school holidays, we have our first semester down in a new 'post-COVID' world. It certainly hasn't been easy!
We have had to deal with many absences as we adjust to new rules and realities. We have had to change, adjust and innovate, often within a matter of hours. We have dealt with staff shortages, and student shortages at times as well.
Next semester, I am hoping that we can reset and return to what one American President described as "normalcy." A return to something like the world we left when COVID first struck. I am hoping that more and more of us can attend school more often and that we reconnect at an even greater level with each other and our world.
This is because I believe, connection is everything. As human beings, we are social, connected creatures. We need to be doing things together for things to be right – whether this is sport, cultural pursuits, socialising or simple things like plain old going to the movies. It's all about connections.
There are studies being done about the effects of COVID on education and some of the outcomes may not be known for some time, but we do know that there have been impacts. Next semester, however, I am hoping that we come together to fully reconnect as a community that enshrines 100 per cent school attendance as the regular way of things; of sport and music and cultural pursuits that we participate in together; of celebrating together and watching our kids grow up and do the things that kids have always done.
Hope is a powerful driver of all that we do. I am very hopeful that next semester represents a new beginning when, after two-and-a-half years we can get ourselves back on track in the fullest way, with confidence and optimism, and reclaim the things we have always been working for – a great education in a great community.
---
15th June 2022
ON THE cool but beautiful evening of Thursday, June 9, Coolum State High School's year 12 students attended their Midwinter Ball and what a night it was!
The students looked fantastic as they strode the red carpet, the parents were all a little misty-eyed and the sunset (who hasn't noticed the sunsets lately) shone in the most vivid and brilliant colours that made each and every outdoor photo even more special.
The Midwinter Ball is a rite of passage; it signifies a break from childhood and a small entry to adulthood; it involves for many the first taste of fine dining and the opportunity to wear the most beautiful dress or handsome suit available. It signifies that "we are ready" to enter a more adult world and enjoy things we may have only dreamed about. After striding the red carpet and having their photos taken against the backdrop of the setting sun, where their parents looked on with pride, the students waved goodbye to their families and travelled by coach to our venue – the Maroochy RSL.
At the venue, Coolum High's students were amazing, enjoying the evening in the best ways possible. Their behaviour, manners and sense of occasion were impeccable. As an aside, it was also interesting to see that the classics are indeed timeless, with the students responding with their greatest enthusiasm to the Village People's YMCA, anything by ABBA, Tina Turner's Nutbush City Limits and a final, rousing rendition of Queen's Bohemian Rhapsody. An all-in conga line highlighted the sheer energy and zest of all the students in attendance who revelled in their night of nights.
We would like to thank Vanessa and Travis, from the Advertiser, who attended the festivities at school and took amazing photos against the backdrop of the setting sun. It's in moments like these that we can be very proud of the students from Coolum State High School.
---
8th June 2022
BY THE time this paper comes out, the first State-of-Origin match for 2022 will be just about to take place.
I have been mesmerised by State-of-Origin since I was very young. Watching Wally Lewis, big Mal Meninga and a scheming Alfie Langer carve up the Blues has always been something special. It's always been in the complete commitment of mind and body that the players show each and every game that is so compelling. The courage, the speed, the skill.
And there are the phenomenal indigenous players that have taken the field over the years. From Sam Backo to Greg Inglis, Justin Hodges and Jonathon Thurston, just to name a few, these indigenous superstars become powerful role models for their community. And what about the remarkable story of Selwyn Cobbo, the first indigenous captain of Murgon State High School – what a wonderful victory for Selwyn's family and for Queensland state education. There are few other arenas that allow these incredible athletes a theatre on which to showcase their skill and courage and represent their state and their community.
There is a lot that our students can learn from State-of-Origin. It's about what it means to be part of a team, to overcome adversity, to share a common cause, to give everything you have in the pursuit of a common goal. We know that footballers and athletes generally aren't perfect but, in that moment, in that arena, carrying the hopes of their families and a whole state, with nothing short of total courage and the expectation, there is something we can learn about what excellence takes.
The Origin concept hasn't been so successful without reason. Let's hope our students can represent their school, their families and their community with the same commitment as our State of Origin stars and that all students, including our amazing indigenous students, can find added inspiration. Go the maroons!!!
---
1st June 2022
CAN YOU believe they've done it again? The Coolum High Wind Symphony have won a Gold Award at 'Fanfare', while the rapidly emerging Strings Orchestra have won silver.
The improvement in the Coolum High instrumental music programs in the last few years has been nothing short of phenomenal. The dedication of the students involved is inspiring, with their "whatever it takes" attitude showing what happens when talent meets commitment.
To reach this standard, Wind Symphony students don't leave school on a Monday when everyone else leaves. They stay and train for up to 90 minutes, something that can only be achieved with dedicated parents and unbelievable teachers. Then, on a Thursday, they arrive at school at 7am, not long after the winter sun has crossed the horizon, and dedicate themselves to being part of a team – to learning music and to embracing a challenge.
Similarly, the Strings Orchestra has tripled in numbers within three years and risen to become an emerging powerhouse within the school through sheer hard work and dedication.
The end result of this determination is Excellence. The end result for each student is the ability to play a musical instrument effectively for life. Schools teach Maths and English and Science and we carry this knowledge throughout our lives and it becomes useful, but the ability to play music is a special gift. I would like to congratulate every Coolum High staff member involved in our instrumental music programs, and every student who takes up the challenge of learning an instrument – you have made your community very proud!
---
25th May 2022
Thank you, Coolum!
RECENTLY, our year 10 students undertook work experience thanks to a record number of local employers who lent their support to our students and opened up their workplaces and their time to the next generation.
On behalf of all the students involved, I would like to offer a heartfelt thanks to all of the employers who opened their workplaces and opened their hearts. Sometimes, you don't know what you do when you take this simple action!
No doubt, some careers have been inspired by this week of real-life experience in the working world. We can often forget what it's like to be young when everything is new, and you are doing something for the first time. The workplace we go to every day is something new and different and exciting to someone in year 10. What does a physiotherapist really do? What do you have to do to become a carpenter? Is being a dentist a good job? What's it like to work in aged care? Many of these questions were answered as these students, some of them nervously, branched out into the world to face their first experience of the workplace.
Some people will remember when they did work experience at high school. Some people will owe their job to it! Some will have decided that wasn't the job for them after all. Whichever way you look at it, the experience was a very worthwhile one.
What we do know is that when Coolum High asked, the community responded, and we are very grateful. Wonderful memories have been made, new things learned, and new relationships formed. All of our year 10 students benefitted from the experience and now know something they never knew before!
---
18th May 2022
COOLUM High's students are so talented. We've all heard about Isabella Nichols winning the Margaret River Pro and moving into the top five surfers in the world. We might know that another ex-student, Paige Fallu, graduates before too long from the West Australian Academy of Performing Arts (WAAPA) after completing the same prestigious course as Hugh Jackman, Lisa McCune and William McInnes. Paige has an astonishing voice and is a rare talent. And who could forget 2021 graduates Callum White and Ziah Harvey and their amazing performances!
Eagle-eyed followers of our Facebook page would also know that we have another rising star in our midst. Year 8 student, Layla Barnett, who recently opened the Canberra Folk Festival with Archie Roach, before performing with Gurrumul (with Katie Noonan on backup vocals no less), and then went on to meet Yothu Yindi and soul singer, Emma Donovan. This is all after Layla last year opened the Creative Generations concert in Brisbane – Queensland's finest showcase of school-aged talent including students currently studying at the Queensland Academy of Creative Industries. For some reason, Coolum seems to produce these extraordinarily talented, and exceptionally humble, young men and women. It could be a product of the fresh air and the exquisite natural landscapes of our area and an upbringing that provides a wealth of opportunities.
Layla's talents are part of our highly successful, and diverse, musical program. Coolum High's music program embraces the successful and respected Wind Symphony, rock bands, folk-influenced music and a range of contemporary music styles. Coolum is a community that embraces music and each year our students continue to showcase a remarkable array of talents. Layla's future is incredibly bright, and it is exciting to think of what she can achieve throughout her high school journey.
---
11th May 2022
CAN YOU believe it? Coolum High graduate, Isabella Nichols, has won the Margaret River Pro and, with victory, moves into the top five surfers in the world! Isabella's victory demonstrates her own special talent along with determination and reflects the strength of Coolum High's Surfing Academy.
Isabella's victory is a victory for everyone in Coolum as she embodies what it means to be part of our community – humble, kind, talented and quietly determined. At school, Isabella excelled at sport and also in the classroom, earning excellent academic results and an outstanding OP score. Isabella's success demonstrates, once again, that excellence doesn't rest in a bubble as it is the product of a mindset that stretches to all aspects of a champion's life. Those who experience great success believe in themselves, they work harder than their competitors, they remain humble and learn from those around them and in a sport like surfing they respect their opponents and the environment.
The inspiration that Isabella provides for our students can't be understated. It shows that if you embody the school's values of Care, Respect and Excellence you can take your talents and shine on the world's greatest stage. To these values, we can add the great benefit of humility. The last person to tell you of her success would be Isabella herself. In Isabella, we see the embodiment of everything we strive to be as a school – talented and smart, humble yet inspirational, determined and respectful, with strong family values thrown in. Isabella Nichols represents an incredibly powerful inspiration and role-model for all Coolum High students. What a remarkable Coolum hero!
---
4th May 2022
SO, WE'RE getting the Olympics in 2032. Well, Southeast Queensland is at least. What an exciting opportunity for the young people of today to be part of something that most likely won't come back to our state for a very long time.
The Olympics opens up a world of opportunity for our young people if we're clever enough to take it. There are opportunities in sport, in construction, in infrastructure management, in hospitality and technology. Our job, as always, is to open our students' eyes to the possibilities this brings and what it could mean for them.
Interestingly, the Courier Mail recently ran an article on the 50 biggest movers and shakers in sport on the Sunshine Coast. Three of these people had deep connections to Coolum High with world tour surfer Isabella Nicholls and Rugby Union star, Tess Evans, being past students and NRL scout and coach extraordinaire, Steve Belsham, on staff. We certainly have strong foundations in sport. How amazing would it be having a past Coolum High student competing at our home Olympics!
In the meantime, as we pursue our sporting dreams, we can see that a range of construction and infrastructure projects are coming. These are golden opportunities for our students to secure their careers and shape their future. There are roles for administrators and leaders and even entrepreneurs. The future for our students really is bright and there are so many opportunities to seize, including the incredible opportunity of an Olympic Games. In just a decade, 2032 will be a great year in the life of our school and our community – let's bring it on.
---
27th April 2022
THE ANZAC dawn service at the Coolum-Peregian RSL showcases the true spirit of our great community. The first thing that strikes you about it is the sheer number of people that turn up to support our veterans and remember our ANZACs. This shows a true community, one that is galvanised around people and values and remembers those who gave everything to create the society that we enjoy today.
For many years, Coolum High has been supported by RSL member Joe Daenens who served in the Belgian Special Forces before arriving in Australia in 1974. The Coolum-Peregian RSL has opened its doors and hearts to Joe as a member of Australia's Allied Forces. Today, Joe is nearly 80 years old, but he is as rugged as ever, with a strength of mind and body that could show people much younger than him a thing or two. I would not have liked to have been on the other side of any conflict to Joe as his inner reserves of strength and spirit would have made him a formidable opponent. Even as he approaches his 80th birthday, Joe still drives the school bus and can still climb Mt Coolum three times in a row without breaking a sweat. The most important thing our students can do is learn from the generations that have been before them, including from people like Joe, so that we keep what is good but refuse to make the same mistakes we have made in the past. Each year, Joe helps our students learn these lessons with his support of our school and its ANZAC Day traditions.
At Coolum High, we are very proud to be offered the opportunity by the RSL to play an important part in the dawn service; this year our choir and members of the wind symphony gave moving performances, and our school captains gave their own ANZAC Day speeches in which they shared their goal to join our Defence Force and serve their nation. The Coolum-Peregian RSL deserves our utmost respect, and it is wonderful to see the energy and vigour amongst all the members in 2022 as they add a renewed spiritedness to this great institution. On behalf of Coolum High, I would like to thank the RSL for a moving and unifying service that dignified and remembered our ANZACs in the most befitting way possible.
---
20th April 2022
AFTER an amazing Easter break, school is back on and in full swing. After a range of disruptions from COVID to floods, we are more hopeful than ever of an uninterrupted and dynamic term. There is, of course, so much to do.
It's been said before that "education is the most powerful force with which to change the world." I can't agree with this statement more. As we look out at an uncertain world, we can see how important it is that we develop the best-educated population we possibly can.
Education helps us to understand our environment, each other and ourselves. As research progresses, we get more insights into medicine and into psychology – the types of things that can help us create a healthier and more tolerant world.
As our community changes before our eyes, the need is greater than ever to have the most educated community we possibly can. The Easter weekend showcased what I believe to be the most beautiful place in the world. It showed us the importance of protecting it, and the importance of a harmonious community to enjoy it. Education is our chance to sustain and even improve what we have; to live together peacefully and to grow integrated communities; to face up to the challenges our community and our world face and to understand the most important resource we have – ourselves. Let's bring on term two and promote the cause of education with more gusto than ever!
---
30th March 2022
LAST WEEK, it was announced by Queensland's Education Minister, Grace Grace, that Coolum High's Kai Weith was one of the state's top 47 students – winning a Distinguished Academic Achiever Award that included a certificate, a trophy and $1000. Kai was one of only two students from the Sunshine Coast to win one of these awards.
At Coolum High, we are extremely proud that we were able to provide the environment, the nurturing and the encouragement that allowed Kai to achieve at this level. Each day, our teachers strive to give their best to students and for someone like Kai, who grabbed this opportunity with both hands, anything is possible. We are also grateful for the education Kai received at Coolum State School, where his teachers were equally dedicated to providing Kai with the best foundations in life.
There is a wonderful lesson in Kai's achievements for all students. Kai was not the leading scholar in years 8 and 9 – something he will readily admit. But, somewhere, a fire was lit inside Kai and he made a very conscious decision to reach for the stars with everything he had inside himself. Kai pursued his dream with vigour, energy, commitment and clear organisation. This never prevented Kai from consistently enjoying his talents for surfing and skateboarding. Over time, this provided Kai with the foundation to tackle every subject he undertook, receiving six straight A grades.
I have heard Kai give several interviews now. In each of them, Kai attributes his success to his hard work and the support of his teachers. At no stage have I heard Kai saying that his results came from possessing any special ability. There is a wonderful lesson for all students that if you are prepared to commit to your dreams with your whole heart, and work consistently towards them, you unlock a potential that makes anything possible!
---
23rd March 2022
WE'VE just had some uninterrupted weeks of school and after a very disrupted start to the school year, we are finally building some momentum. And what momentum we're building!
The wind symphony has had their first performance of the year and they were spellbinding. Ms Guest is shaping her team to perfection. The cheerleaders have started their training. You have never seen anything as high-energy as one of our cheerleader performances. Our basketballers are a year older, a year taller and a year more skilful – I have no doubt it won't be long before they are Sunshine Coast champions. Basketball is big business in schools these days and is possibly the most contested sport from all school sectors across the state.
As you can imagine, Coolum High's surfing program is first class with a pantheon of past champions including Women's World Tour representative, Isabella Nichols. Our surfers are some of the best school-age surfers in the nation. The robotics team are scheming, programming and planning for their upcoming competitions under the watchful eye of Mr Butler. Meanwhile, the Sunshine Coast's best school chess team are practicing hard and increasing their depth, quietly confident of again making the state titles.
The vocal students are warming up their voices, with Chelsea already singing up a storm (literally) during the driving rain at our Leadership Investiture. The Justin Hodges 9s players are learning under the guidance of the brilliant rugby league coach, Steve Belsham. There's so much happening it's hard to keep up. All we need is school without disruption and there will be so many good things coming our way.
---
16th March 2022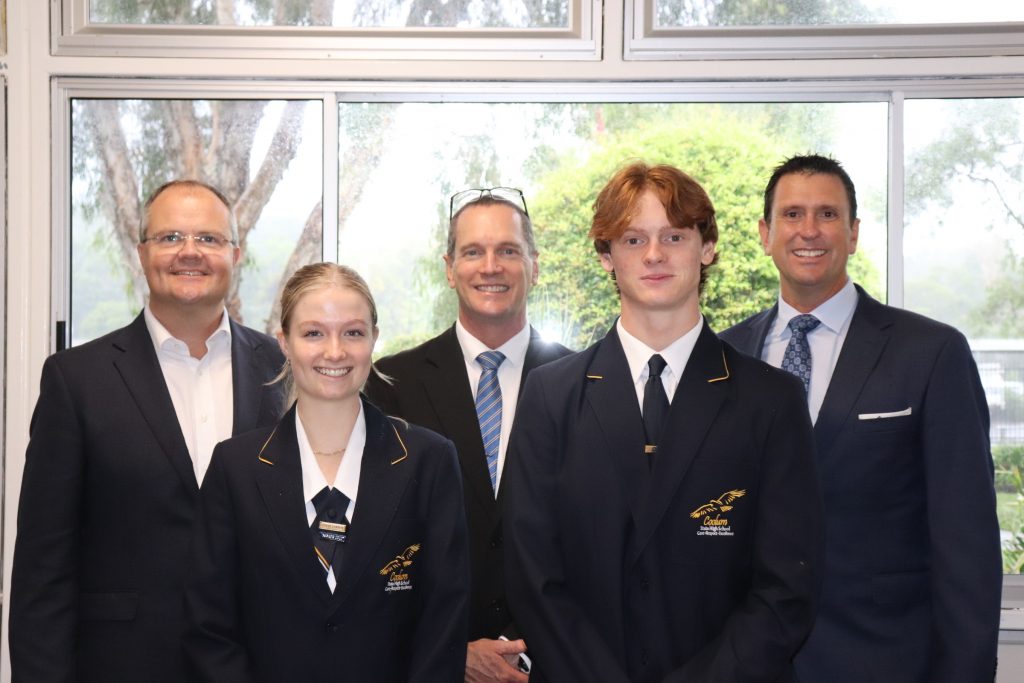 This week we inducted our student leaders for 2022 into their leadership positions for this school year. We were privileged to have both our federal member of parliament, Ted O'Brien, and state member, Dan Purdie, in attendance to allow all of our year 12s, and our inducted leaders to know that our whole community and our civic leaders are right behind them.
Our 2022 school captains Taylah Mahony and Jake Land, are great embodiments of our motto – Care, Respect and Excellence. I always have enormous respect for student leaders as they undergo a job application process possibly only equalled by the Prime Minister. No one else I know (including myself) ever had to be voted on by all of their peers, and a school full of teachers, then undergo a gruelling interview, just to land the job. Yet all of our student leaders were prepared to go through this to serve the community of Coolum State High School.
What I do know from having been part of these interviews is that our school and our community is in good hands. Today's young people are, on the whole, idealistic, determined and kind. They want to help in an uncertain world, and at the same time, they want to further their personal ambitions. At Coolum High we have people who want to be engineers and lawyers, to study overseas in the Ivy League, to join the Defence Force, to learn a trade, to be an artist and to start an enterprise. We have aspiring musicians and soldiers working and learning side-by-side in a harmony that is inspiring. We have student leaders brave enough to go through this process to serve and to learn to lead within their school so that they learn to lead within their workplace, their community and their country.
The service itself was humble and reverent as we introduced and welcomed all of our 2022 seniors to their roles. I would like to pass on my gratitude to Mr O'Brien and Mr Purdie for making time to attend this event and showing their care for our students. 2022 has had a shaky start between COVID layoffs and rain delays, but I have little doubt that the middle will go well and the end will be one worth waiting for. Congratulations to all seniors and student leaders of Coolum High for 2022. This really is our year to soar!
---
9th March 2022
As a boy who grew up mesmerised by the game of cricket, it's hard to process the tragic loss of cricket legends Rod Marsh and Shane Warne within days of each other. Both of these larger-than-life characters seemed so indomitable and unstoppable that it's difficult to think that they won't be with us anymore. They occupied a large stage and showed us both their skills and their character in spades, and we rode the highs and lows with them. For the cricket tragics like me, they provided so much entertainment and character.
Their passing makes you reflect on how precious life is and how you have to make the most of every moment. There are so many things that can draw us away from that, and little problems become big issues in our mind, but we need to remember that each day is precious and each moment is special. We need to celebrate the small moments as much as the big ones and make the most of every moment in our lives.
In watching these two greats play, one thing that stood out was their self-confidence. In the big moments, they never stopped believing in themselves and always thought they could win even when that looked impossible. While people can be flawed, if there's something that Coolum High students can take from these legends it's that life is short and we need to be courageous enough to back ourselves in the big moments. When the shot's on the line and the shot clock is counting down; when the try has been scored and the conversion can win the game; when there's one wicket to take and you've just been thrown the ball, believe in yourself and trust that you have the ability to make impossible things happen. The greatest lesson from legends is to always, always, always believe in yourself.
---
2nd March 2022
Well, what a weather event we just had! The Coolum State School was a lake, the old cane fields more of an ocean, and puddly streams turned into raging torrents. Still, we're lucky in Coolum. Our friends in Gympie, Brisbane and Lismore have had it much worse than us.
Coolum High is a microcosm of Coolum. When the rain came down last Friday, everyone pitched in to help. We had people cleaning, people assisting students, helping parents and doing whatever was necessary to keep everyone safe. We worked together, like the community we represent. Like every great team, each member pitches in and does what is required of them.
After the rains comes the recovery. The Coolum High clean-up crew have been equally magnificent in cleaning the grounds and classrooms, scrubbing down the benches and ensuring that our campus is as fresh and attractive as ever. You won't find better people than the buildings, grounds and cleaning staff of Coolum High. These are the people I want by my side in an emergency. People like Rod Anderson who opened with the school and can't bring himself to leave. You know you're in safe hands with Rod!
We've had a few disruptions between COVID and the floods, but I know that our students are resilient and will respond as strongly as ever. I believe in the resilience of young people rather than the lack of it and I know that they will move ahead with confidence and clarity. When you have a team as dedicated as this behind you, why wouldn't you feel as if you can face any challenge!
---
23rd February 2022
I don't think there is anything much more important than the quality of the education we provide to our young people. The effects of education are everywhere. You can see it in the quality of our lives, our wealth, our health, the systems we have in place and in the way we treat each other. If we get education right, then good things happen. If we don't then we suffer the consequences.
At the moment, we have a stand-off between Russia and Ukraine with simmering tensions. How good would it be if people could put down their weapons and just talk? How would our world be if we stopped fearing each other and started embracing each other? What if we became determined to learn together to make a better world? History shows that military conflict rarely achieves much, and creates so much heartache and destruction.
Education encompasses so many things. We learn the science that underpins the solutions to such things as the COVID pandemic. We learn the joys of music, sport and literature. We can also learn about psychology and the thoughts and emotions that govern us as human beings. My hope is always that education will solve the problem. If we can genuinely learn about ourselves and how to communicate to such a degree that we can get our needs met without military conflict, imagine the world we would live in.
The future must involve education and it has to be about the quality and quantity of education all our young people receive. We have solved many of the world's problems, but there are so many left to be resolved. Investing in education and encouraging all young people to be as educated as they possibly can sit at the heart of creating the vibrant and positive future we all crave.
---
16th February 2022
How good is it to have students back at school!
Coolum High is alive and buzzing again with the most resourceful students in Australia now back in attendance. We can't say enough about how good it is to have the buzz and energy of students in the school. Online learning might be an alternative but it is no substitute for the real thing.
Coolum High's energy springs from the strength of our extra-curricular programs including sport and music, and the excellence of our academic programs. We want to see our students doing well academically and we know they are, but we are also about developing the whole child through a diverse and inclusive suite of cultural and sporting opportunities.
Students who achieve highly at school are often very involved in the extra-curricular life of the school. They value sport and they value cultural offerings. Leadership opportunities offer an extra string to a students' bow. Coolum High has developed an enviable reputation for excellence in our key Academy Programs including basketball, cheerleading, surfing and instrumental music. In AFL, netball and robotics we are steadily showing that, if you give a Coolum High student the chance, they will reach a high standard in no time.
It's great to see our school as a hive of activity again. The pulse and energy of our students give the school its purpose and vitality. The school year has truly begun and we are sure there are many adventures ahead.
---
9th February 2022
The YONDR mobile phone policy at Coolum State High School has been a hit. Starting this year, students are required to put their mobile phones into a locked pouch while at school, that can only be opened at the end of the day with the support of a powerful magnet.
Coolum High's Deputy Principal, Anthony Swan, has been instrumental in bringing the system to the school. Mr Swan researched approaches nationally and globally and stumbled upon the YONDR system which seemed, by far, the best means possible for putting phones away for good at school and allowing students to look up, talk and play – just like in the old days!
There is now an abundance of research that shows that technology companies are well aware of the addiction centres in the brain that keep people, including and especially teenagers, hooked to their phones and wanting to spend more and more time on them. Social media, while possibly helpful to adults, can be a minefield for our immature young people.
We don't expect YONDR to be perfect, and we don't expect it to solve all of our problems around new technologies and social media, but it does show that Coolum High is prepared to take a stand on an issue that matters. The community support around taking this stand has been overwhelming. I would like to congratulate Mr Swan for his outstanding leadership on this issue and am looking forward to the further rollout of this program.
---
2nd February 2022
School opens on Monday and we can't wait! The government has announced its plan that will involve high school students and staff wearing masks, Rapid Antigen Tests for students and staff showing COVID symptoms, and a ban on camps and excursions for four weeks. With these measures in place, we will be able to get our 2022 school year underway!
It's so important that we make a start. Schools are the centre of a community and are the central places where people come together. Importantly, schools are where young people come to learn, interact and make friends. We need to get our young people back into school for the learning, the sport, the cultural activities and to be normal, social kids. We need to get our normality happening and get our learning programs started.
This year, we are anticipating our best year yet at Coolum State High School. We have laid some great foundations and experienced some wonderful success, but we won't be resting on our laurels. Our year 12 students will be setting their sights and aiming high – at the sky, I hope as, at their age, the sky is most definitely the limit. Our year 7s will be anxiously beginning their high school journey, nervously putting on their school uniform for the first time. At their senior graduation, they will giggle with great fondness at the first photos taken of them in their high school uniforms. Students in the year-levels in-between will be grateful to see their friends again after an extended break.
There's music, there's sport, there's clubs and academies and societies – a new year awaits and new adventures to begin. The plan has been laid, the stage is set – let's get our school year underway!
---
19th January 2022
As most in the community would know, the Queensland Government has made the decision to delay the start of the school year to February 7, with year 11 and 12 students moving to online learning from Monday, January 31. Once again, Covid has impacted the running of schools in Queensland.
At Coolum State High, we have taken a "middle of the road" and very sensible approach to all of our Covid disruptions. We have no reason to believe that this one will be any different. Covid is something that teaches us about ourselves as much as anything; it encourages creativity and resourcefulness and makes us assess the things that are important in life. The exceptional results of our 2021 students show that this sensible approach is working and that young people are always the most resilient and adaptable in any society.
The delay of opening until February 7 will make that opening even more vibrant and dynamic when it does arrive. With extra time, students will be even more excited to return to school, especially our incoming year 7s who begin their high school journey. What we do know is that we will be ready for our opening this year, with plans for the ongoing success of all of our students.
Let's hope that with this current wave, we are moving through the worst of the Covid pandemic and we can begin to operate more normally before too long. Coolum High is ready for our students, we are ready to operate in the environment we are in, and we are ready to move forward to see our students succeed and move towards a life of fulfilment and choice. We are also very excited to meet all of the new students to our school. 2022 will be our best year yet!
---
12th January 2022
If only Scott Boland went to Coolum High!
Seriously, how good is the story of Australia's latest cricketing cult hero, Scott Boland, who has made himself a national hero by steaming in and taking wickets at the best average ever (so far) in the history of test match cricket. But, more than this, it is Boland's long journey, modesty and humility that has won over the nation and provided inspiration to everyone
A proud man of indigenous heritage, a member of the Gulidjan nation, Boland is only Australia's second indigenous national representative cricketer. At 32 years-of-age, Boland could have long ago abandoned his idea of ever playing test cricket for Australia. However, with a unique determination, Boland has pounded away at the bowler's graveyard of the MCG for Victoria year after year, taking wickets when no one else could.
Given his chance by audacious selectors, Boland has taken it with both hands and taken the nation with him on an inspiring journey. All of the traits you would ever want to see in a Coolum High student are embodied in Scott Boland – the spirit of never giving up; of powering on against the odds; of modesty and humility when confronted by success; and of a sustained commitment to excellence throughout good times and bad. They are qualities we see in our own surfing champion and world tour representative – Isabella Nichols.
Scott Boland's story shows us that nothing is ever over or finished. It teaches us that if you believe in your own abilities and stay true to yourself you can achieve what you may at first have believed impossible. And it shows that if you carry yourself with dignity and humility you can win the hearts of your nation. There's a lot that everyone at Coolum High can learn from the mighty efforts of Scott Boland!
---
22nd December 2021
The Coolum community has reacted overwhelmingly to news of year 12 graduate Kai Weith receiving an ATAR score of 99.90 placing him within the top 60 students within Queensland. To put this in context, Kai's score is the second-highest reported score on the Sunshine Coast from all schooling sectors.
The greater story is that Kai is not alone, with 20 Coolum High students receiving an ATAR score above 90 – placing them in the upper echelon of students state-wide. Success stories are everywhere, including Cooper Knight who received an astonishing 98.70 and will be enrolling in a Bachelor of Engineering (Honours) and Bachelor of Science. Connor Mudie, with a score of 98.20, will be studying a Bachelor of Science Advanced (Honours) in Physics at QUT. Alexis Dennis, meanwhile, who received a score of 96.55, is chasing her dream of entering a Bachelor of Medicine. Avery Green, with a score of 95.90 will be studying a Bachelor of Creative Writing and Japanese at QUT.
Other wonderful stories have emerged, including school captain Ethan Irvine who achieved 100% in English, not dropping a single mark despite facing a rigorous public exam. Callum White, who has entertained our community with his wonderful singing over many years, was accepted into a Bachelor of Fine Arts (Music) at QUT. Callum received a score of 98% in Music Composition (Extension) and 95% in Music.
Added to this, 100% of Coolum High's students will receive their Queensland Certificate of Education (QCE) or QCIA, effectively meaning they have passed their course of study. Coolum High's students have worked hard to achieve their goals, understanding that education allows them to live a life of choice rather than one of chance. Every graduating student deserves to be congratulated for achieving their goals. We would like to thank our community for your ongoing support of Coolum High's students as they work to live a life of fulfilment and choice.

Coolum High Students with an ATAR above 95
---
15th December 2021
Do you remember the Village People? Who can forget the band responsible for recording one of the greatest dance anthems of all time – YMCA! You can't tell me you haven't ever danced to this one? The Village People brought their music to life through the characters of regular people including a construction worker, policeman, an Indian and a sailor.
When I did my interview for my current job, I explained that in my view Coolum was a village. I still believe this, even if our village is undergoing a rapid transformation (and becoming much busier). This must mean that we are the village people – the people who give this area of great natural beauty its charm, its wit and its personality.
At this time of year, Coolum is alive with street parties and Christmas parties as the village comes alive for the festive season. Soon, we will be flooded with tourists and there won't be a car park anywhere. It's an interesting mix of hurried tourists, interspersed with the faces of the locals – the same faces you see all year round.
It's funny to see the tourists relax. You can see them arriving still wound-up with the pressures of the city and it's they who gradually relax into our lifestyle. You can see with each day they breathe easier, connect that there is more to life than the busyness and stress of the 9-to-5 and become more in-sync with the environment around them. A good climb up Mt Coolum, coffee at one of the great local cafes and a stroll on the beach, and they no longer have a care in the world!
Coolum really is a village, with a lifestyle that's nearly impossible to beat. And it's because of the village people and the lifestyle they embrace that our place is so special.
---
8th December 2021
Well, after a long and incredibly busy year, we have made it. The school year is over and the holidays are upon us. Students and teachers can relax, enjoy the summer break, and connect with friends, family and all the things they love doing in their spare time.
As a school, we are proud of everything we have achieved this year. We are proud of the standards our students are reaching in their academic studies right across the curriculum! We are proud of the achievements of our extra-curricular programs including our Basketball Academy reaching the state final; Cheerleading winning state and national competitions; Instrumental Music reaching extraordinary highs through the difficulties of COVID; Chess Academy winning the Sunshine Coast Championships and Surfing Academy producing a range of regional champions.
Added to this our building program surges forward with the addition of a new roof to the Performing Arts building, a security fence, a large multi-bay council car park at the front of the school and announcements to build five more classrooms under the Wandama Centre, extend the Administration Building and construct a 20-classroom building at the back of the school.
The school has also benefitted greatly from our well-run P&C Association who have added cold water bubblers and a stunning mural to the canteen wall that has been instantly loved by all.
Our year 12 students have set the benchmark high for academic excellence and we are waiting for the release of ATAR scores on December 17 for eligible students. I have every confidence that there will be a range of excited students with bright careers ahead of them celebrating on this date. It has been a huge 2021, and we would like to thank the community for your ongoing support! We are looking forward to our holidays and to a strong 2022.
---
1st December 2021
After farewelling the 'Class of 2021,' we begin the process of casting forward to the year ahead. We are fortunate to be building from a strong base, but we will be doing 'whatever it takes' to further our journey of continual improvement in the New Year.
One improvement being introduced by Deputy Principal, Anthony Swan, is the YONDR mobile phone management system. With this system, students will be required to lock their mobile phones in a sealed pouch during Home Group and then unlock them on the way home using a special opening device. After being introduced in other schools in the US and Australia, the YONDR system has seen students more engaged with each other and less stressed and distracted by mobile phones.
We know it won't be easy to introduce a system like this as mobile phones have taken over our lives, but we are committed to the implementation of this system and I am very interested in seeing the changes that it brings. The support from the community has been overwhelming, and I thank everyone who sent in a positive and supportive comment. Mr Swan is to be commended for his brave leadership in what is a complex and difficult area.
Coolum High doesn't shy away from taking a brave stand and courage is something that is always needed when taking things forward. Mr Swan has demonstrated courageous leadership in introducing this system. At Coolum High, we are hoping that 2022 will be the best year yet in the life of our school and initiatives such as the YONDR mobile phone management system will only further benefit our students from 2022.
---
17th November 2021
What is art? I am sure that is a question that has been debated in art colleges around the country for generations. Well, I now know I have the definitive answer to that question. Art is what has been created on the canteen wall at Coolum State High School, by the incredible Nikita Newley, creator of 'New Dreaming Art'.
Nikita is a self-taught, First Nations artist with amazing talent who has created an artwork that will be a feature of school life for generations of Coolum High students. The mural celebrates the indigenous heritage, natural beauty and symbols of our area and our school. The school's mascot, the Brahminy Kite, occupies a special place in the mural, connecting the school with the surrounding national parks and beaches, and the special plants and animals that surround us.
A clear, beautiful and stylised depiction of Coolum's breath-taking First Bay also takes pride of place, with six surrounding circles representing the journey of the six years our students travel through at high school. Around these centrepieces are depictions of the blue watercourses of our rivers and creeks, including the Maroochy River and Coolum Creek, that give life to the people, plants and animals of our region.
First Nations students were invited to put forward their totems, and these are represented on the branches of the paperbark tree sitting in the centre of the mural. Nikita's signature dots give the artwork added colour and energy. With the pieces blended together, Coolum High's newly created mural is an outstanding addition to our community and a celebration of a wonderful, young artist at the start of a brilliant career. We are so fortunate to have worked with Nikita Newly and New Dreaming Art and to have such beautiful artwork in our school to inspire generations of Coolum High students.
---
10th November 2021
It's so interesting and inspiring listening to young people. They have great dreams and amazing ambitions. They are different and new and fresh, but they are also the same. They want the same things we have always wanted – interesting things to do in their careers, the support of good friends and families – but they are doing it in a new context, with new technologies and new and complex problems to solve.
Some of them will stay in the community that raised them and rarely go too far outside of it. Others will travel, live and base themselves in other countries, and other places far from their origins here at Coolum Beach. Some will work at a shop downtown, while others will trade cryptocurrency. Some will develop the technologies of the future, some will help us when we're sick and some will build the roads we drive on.
You never really know what someone will do. That's why the character element is so important. It's not so much what you do as the WAY you do it. At Coolum High, our motto is 'Care, Respect and Excellence' and this is the way we would like to see our students living their lives. If they care about the people and the environment around them, respect themselves and others, and strive for excellence they will bring these qualities to whatever they do. It's an exciting time with lots of opportunities and if we approach anything, including some extraordinarily complex challenges, with this attitude then great things become possible. As Henry David Thoreau said: "If one advances confidently in the direction of his dreams, and endeavours to live the life which he has imagined, he will meet with a success unexpected in common hours." The greatest thing our young people can do is to chase their dreams with confidence – I know they have it in them to do anything!
---
3rd November 2021
It's not every day that a Chinook helicopter lands on your oval. It's also not every day that a Chinook helicopter travels all the way from Townsville for the sole purpose of talking to the Coolum kids. Well, both those things happened last week to make a day at school more interesting than it might have been for some time!
On Monday of last week, the 5th Aviation Regiment travelled to Coolum in their amazing Chinook to speak to the students about careers in aviation and to show off some of the incredible equipment our army uses. Coolum High was chosen because we run the senior Aerospace subject and also because we are able to qualify students as drone pilots through the Certificate III in Aviation. At Coolum High, we took a great interest in Aviation with the completion of the second runway at the Maroochy Airport. Although COVID has slowed things down, we will be in prime position when our airline industry comes roaring back to life once COVID restrictions are lifted to train the workforce of the future.
Corporal Drew Smith and the crew were amazing in letting the students inside the aircraft to see the technology that keeps an aircraft such as this one, that can seat up to thirty people, in the air. The helicopter also has a range of defences that it can use in the event of an attack. The genuine pride of the army personnel involved in their aircraft was contagious!
This all came in the week that past Coolum State High School captain, Zak Duggan, received his RAAF "wings" as a fully qualified pilot at Pearce Airbase in WA and will now be joining the 79 Squadron (at Pearce) for training on the Hawk 127. As an OP1 scholar and born leader, Zak carries the best qualities of Coolum with him as he begins his auspicious career. What a great week for aviation at Coolum State High School!
---
27th October 2021
Have you ever done something you thought you never could? Have you ever thought that something would be great to do, but it's really for someone else and you will never get that chance? Have you ever done something that really frightens you?
At Coolum State High School we want our students to do all of these things. We want them to do things they never dreamed possible, let alone ones they thought they could never do. We want them to dream that they could be an astronaut, a brain surgeon, an Olympian, or the Prime Minister. We want them to set dreams so daring they inspire those around them.
Most of all, we want our students to set their aims high. As someone once said, "no-one has ever achieved greatness by playing it safe." Great dreams are, by their very nature, a journey into discomfort; a challenge to rise to that requires resources we may not have realised we had. Boldness and ambition have driven every major innovation in our world and are at the heart of solving all of the important problems that we have to solve.
Our aim is for all students to leave school and pass on to further education, training, and employment. More than that, we want our students to pass on the things that they truly dream about doing, and the ones that inspire them towards greater effort and greater achievement. We want them to be innovators, entrepreneurs, dreamers, thinkers, and leaders. We want them to draw from the education they have right here in this community as they set their sights high. That's because there are no better people to shape the world of the future than the students of Coolum State High School.
---
20th October 2021
As the great Bill Lawry used to say, "It's all happening". Our Year 12s are in their last week; in fact, tomorrow is their last day, before their final exam period begins. Thirteen years of school (if you add in Prep) and it all comes down to this. The moment has arrived, and we believe our students are as well prepared as they possibly could be.
They say it takes a whole village to raise a child. Our students' journey began at primary school, with many to most of our year 12s beginning their journey at Coolum or Peregian Springs State Schools. Every parent waving goodbye to their child on their first day of school believes they are farewelling a genius. And, they are, as all students are a genius in their own way.
As they have passed along their journey, each child has been "raised" by different teachers, sports coaches, driving instructors, bus drivers, first job managers, Aunts, Uncles, friends' parents and countless others. Along the journey, there are moments that matter, and moments we remember, and I'm sure our students will remember when they undertook their final Year 12 exams. On Saturday, a hardy band of dedicated students came into school to prepare for the exams, and an even bigger group is expected this Saturday.
Their community has prepared them. That first day of school seems an eternity ago now. Preparation is the greatest key to success and lost ground can't be made up at this stage. The test papers have been sent, the pencils have been sharpened and the desks carefully placed into the right position. "It's all happening" and everyone is set to go. I am sure our students will do us proud!
---
13th October 2021
Did you know that Coolum High now leads the region in outcomes for students when they leave school? That's right, our students are leading the way when it comes to making positive choices in their lives.
Of our 2019 graduates, a whopping 42.5 per cent went to university to study Bachelors' degrees. What a great achievement and what a wonderful outcome for these truly delightful young people. Our students are studying everything from health to engineering to teaching to creative arts. They are putting themselves in a position to shape the world of the future.
And, in great news, we have had the lowest unemployment in the history of our school, with only 6.8 per cent of students in this category. Youth unemployment is an often-hidden problem of much higher numbers than anyone cares to report, but not so with our Coolum High students. These are active and engaged young men and women who want to make a contribution to their society.
Coolum High also had a very pleasing 8 per cent of students entering apprenticeships and a further 5.7 per cent of students completing VET certificates. These students enter a vibrant economy as southeast Queensland recovers from a COVID-affected economy, and begins preparing for the 2032 Olympics. All students on this pathway have a future that is exceptionally bright.
While the world has its issues, there has never been a better time to be young and to be finding your own place in the world. It's truly wonderful to know that so many Coolum High students are making great choices and that our community is nurturing talented young people who are in a position to choose an exciting chapter in their lives at the end of school.
---
6th October 2021
It's grand final fever, with the Penrith Panthers taking out the NRL title at Suncorp Stadium on Sunday night. What a great story of a group of talented young people brought together from a young age to develop their talents, who have grown into a tightly connected team of friends. The Panthers bring hope to a huge number of people living in the sprawling western suburbs of Sydney and, in winning, created a special experience that will travel with them for a lifetime.
Similarly, our Year 12 students are facing their own grand final with exams taking place from Friday, October 22. The exams make up 50 per cent of Maths and Science subjects and 25 per cent of the result in all other subjects. They are, like a grand final, very important to a students' final ATAR result.
Coolum High's students are a bit like the Penrith Panthers. They were brought together young, they have forged strong bonds, they are committed and diligent and now is their time to shine. We believe in them, and we hope that our whole community believes in them as well. Like footballers who have to "play the full 80 minutes," our students need to maintain their concentration and discipline right to the end. I would challenge most of us in the community to complete the complex questions and equations being asked of these young men and women!
The challenge of the finals is upon us. No doubt, the Jacarandas (the student's warning) are starting to bloom. The referee is about to signal time on. Let's get behind the students of Coolum and Peregian as they give their everything to face the biggest exams and challenge of their young lives.
---
15th September 2021
Last night at Coolum State High School we hosted our annual Celebration of Excellence. The evening celebrates Coolum's highest achievers in academics, sport and cultural pursuits. This year's Celebration showcased more award winners than ever before, demonstrating the increasing excellence that exists across our school. And, this wasn't just by a few – there were FAR MORE gold and silver academic award winners than there has ever been demonstrating what we know – that more students are acting with more self-belief than ever before.
It's as we know – all research shows that the key to students' success, more than any other factor, is their self-belief. Once students believe in themselves, they can achieve things – whether that be in music, in sport, or in the classroom. The first and greatest key is to lift students' self-belief and from this everything flows.
If anything, Celebration of Excellence is a celebration of the true believers; of those who persisted in the face of adversity, who showed resilience when faced with a challenge, who didn't turn away and stop when things got hard but rolled up their sleeves and embraced action. After all, it is the ones in the arena that make all the difference.
After a night of such excellence and such celebration, I would like to single out the inaugural winner of the school's highest award on the evening, the Wandama Award, for special mention. Kai Weith is a young man who has shown phenomenal dedication to his studies and to learning. Kai has shown special determination to emerge, in a very strong year level, as the highest year 12 academic achiever at the time of the Celebration of Excellence in 2021. Kai is as Coolum as Point Perry, unafraid to express his personal opinions, and will no doubt achieve many things through his individual commitment to excellence. That's right, Coolum, with young people like these we have so much of which we should be proud!
---
8th September 2021
There's a spring in everyone's step. With the weather gradually warming up, so too is everything that is good at Coolum State High School.
Significantly, our senior ATAR-eligible students are preparing for their final exams. The rush of nervous energy, revisiting and revising old work, second-guessing the examiners and rehearsing a range of scenarios is in full swing. Wouldn't it be great to know what we learn later on at that tender age – that these young people have the world at their feet and islands of opportunity in front of them if they know how to access it!
Our cheerleaders performed again at the Gold Coast on the weekend. Superbly trained, unbelievably fit and synchronised to perfection, these athletes deserve a wider audience than they receive sometimes. I defy anyone to watch them in action and not be awed by what they see. They are superb ambassadors for Coolum with a huge reputation in the cheerleading world.
Coolum High's basketball teams are slam-dunking goals everywhere, with expert coaching and sublime skills. With the Australian men's basketball team recently inspired by the legendary Patty Mills to their first Olympic medal, basketball is riding a high across the country.
And, Coolum High's own water polo team is making a mark in the pool, building a platform to take out some established schools in this sport in coming seasons. One thing is for sure, if Coolum High focuses on something we soon see that our students can achieve at some pretty high levels at whatever they choose to do.
The weather is warmer, the flowers are blooming and there is a spring in everyone's step. Look out world, Coolum High's students are leading the way in showcasing our talented community. These are exciting times!
---
1st September 2021
Can you believe it? Coolum State High School has broken all records with the number of students receiving awards for this year's Celebration of Excellence, our premier awards evening. The number of students receiving gold and silver academic awards is greater than it has ever been, reflecting the hard work of students and staff.
In year 12, this is especially evident. This group have worked overtime to position themselves for success at school and beyond, and this shows in standout gold and silver award numbers and the sheer quality of the results achieved. Year 12 is, in many ways, the "business end" of the school journey where important decisions are made and independent life pathways, beyond "you have to go to school," begin!
Unfortunately, due to the ever-changing COVID landscape and the NRL occupancy of Twin Waters, our awards this year have been forced to be a live-streamed event. Parents are such an important part of this process, so the decision to be live-streamed only was an extraordinarily difficult one to make, so we are more determined than ever that the ceremony is the best one yet.
There is one change to the evening. The School Dux award will not be presented at the Celebration of Excellence as under the new ATAR system, students sit exams worth either 50 or 25 percent of their results at the end of the school year that are marked externally, and these results are needed to accurately identify the Dux (the school's highest academic performer). The Dux will be invited to attend a formal presentation next year after all the results have been calculated. In place of the Dux award, the Wandama award will be presented to the student who has the highest results at the time of the Celebration of Excellence and is set to be the evening's pinnacle award. It is truly fitting, given that Wandama is an indigenous word meaning "born, rise, climb" and celebrates our aim of lifting life pathways through the power of education. There is only one question left – who will be the inaugural winner of the Coolum State High School Wandama Award?
---
25th August 2021
So, South-East Queensland has won the rights to host the 2032 Olympic Games and the Sunshine Coast has been promised the opportunity to host some of the events. There is lots of excitement ahead, especially if we can eventually move forward and through the current COVID situation.
What does this mean for our region, our community and our school? The first thing is hope – something of such incredible magnitude that it gives everyone something to hope for and work towards. It means regeneration and opportunity. It will no doubt give those with sporting talent something to strive for; it gives us as a community a purpose to unite for and it gives schoolchildren the opportunity to work towards something they will never forget.
For those of us who were there then, who can forget the 1982 Commonwealth Games? They reinvented a city and supercharged a new attitude that propelled us to World Expo '88. The Olympic Games will undoubtedly have that effect.
For Coolum High, I believe it can help serve as an awakening to our true potential. Here we are, in one of the most physically attractive places on our planet, while also being at the centre of the Olympic movement as our region prepares for the biggest show on earth. It is about realising that the world is large and there are many ways to view it, that our students can achieve anything and that we are as capable as anyone, anywhere. They may seem a way off now, but the 2032 Olympics are also a vehicle for us to invest in sport and community, to be energised and excited by something, and to position ourselves as part of something bigger than ourselves. I know that there will be students at Coolum High inspired by what the Olympics have to offer!
---
18th August 2021
There have been a lot of changes to senior schooling in recent years. Some of them might be well known and some of them mightn't be known so much.
At Coolum State High School, our year 12s are largely on one of two pathways. Some of our students, about half, choose an academic pathway leading to an ATAR score. Last year, Queensland changed from the OP-score system to now be in line with the national ATAR-score model. Other students in the school choose a vocational program that includes school-based apprenticeships, traineeships and direct-to-work options. We are proudly a comprehensive school that has a pathway for everyone.
Our greatest goal is to see every single Coolum State High School student pass from school into a future of worth for them by accessing further education, training or employment. We aim to see our students leading productive and fulfilling lives and making significant contributions to their community. We see our past students in all walks of life from lawyers and medical specialists to a wide range of trades and occupations. If you are having a house built or construction work done in our area, chances are you are dealing directly with Coolum High graduates!
As a school, our academic standing continues to grow, and this crop of year 12s promises to be our best ever. Under the new ATAR system, students sit public exams in Term four that represent 50 per cent of subject grades for Maths and Science subjects; and 25 per cent for all other subjects. It is a high stakes time for our senior students on the ATAR pathway and between now and these exams they deserve our full support. At Coolum High, our greatest strength is that there is a pathway for everybody – we are the community's school and we draw strength from that community. Let's get behind our year 12s as they ready themselves for this important and exciting time in their lives!
---
11th August 2021
It really has been an amazing week with secondary students and staff asked to wear masks to school for the first time. There's a lot of ways we could look at this situation, but I know the way I am going to look at it. I'm going to choose to look at it like a Kenyan runner.
As everyone knows, the Kenyans for many years have dominated middle to long-distance running around the globe. In magnificent performances at the Tokyo Olympics, Peres Jepchirchir and Brigid Kosgei brought home gold and silver for Kenya in the Women's Marathon while Eliud Kipchoge ran a race that almost defied comprehension to win gold in the Men's Marathon, adding to the wonderful story of Kenyan distance running.
Many people have tried to understand why this mostly poor country has been able to consistently outperform its well-funded rivals year in and year out. People who have been inside the Kenyan's training camp in Kaptagat remark on its simplicity, and the humility of the athletes. The great Kipchoge, arguably the world's best current athlete, washes and cleans his own clothes and prefers to be a simple part of the team, rather than the boss. In greatness, Kipchoge is fully aware that it is through being humble and sincere that he succeeds.
The other aspect noticed powerfully by those who have attended the Kenyans' training camp is that nothing phases them. They will train in wind and rain, in burning sunshine, and in freezing winter cold. If the council closes their training roads, they will simply run in another direction. Where runners from other countries lose focus if their schedule is changed, the Kenyans simply adapt and train wherever, whenever they can. So, I take from this that if we take our current situation including wearing masks at school for the first time, and apply the attributes of a Kenyan runner – humility, sincerity and an ability to adapt to pretty much anything – then we will emerge from our experience stronger than ever. Wearing a mask is a small price to pay to continue the good health and prosperity we enjoy in our lucky country!
---
4th August 2021
At the time of writing, we have just moved into a lockdown across South East Queensland that significantly effects the operations of our schools. Who could ever have imagined students and staff wearing masks to school?
One thing I do know is that we actually do live in the lucky country. Australia's experience of coronavirus, while very tragic, is nowhere near the devastation of other countries. We are so lucky to be able to close our borders and enjoy an absolutely first-rate health system.
There is no doubt that this isn't ideal for students. For our year 12s, in particular, this is very disruptive. However, compared to things past generations have been through before such as world wars, the Great Depression and previous pandemics, we are well placed to face the current challenge with optimism and determination.
The great thing about facing a challenge is that it makes you stronger. As the saying goes, hard steel is forged in fire. Coolum High's students are resilient; they have shown that they are not especially phased by the challenge that we currently face. I am sure that when things return to what one American President called "normalcy," we will see that resilient spirit emerge again. Our current year 12s are currently tracking very well to have bright and bold futures and I have no doubt that, whatever the challenge, they will face that future with strength and dignity.
COVID has come and it has changed the world. It has brought challenges we never expected and altered the way we see many things. What it won't do, unless we let it, is dampen our enthusiasm, lower our sights or make us expect less for the futures of all of our students. We are facing a challenge, but let's face it square on and emerge stronger and more confident than ever!
---
22nd July 2021
It's gold, Australia, gold!
With the awarding of the Olympics to Brisbane and South-East Queensland we have something that will galvanise us as a community until 2032. The Olympic ideals of excellence, friendship and respect could hardly be closer to the Coolum High values of care, respect and excellence if they tried.
The Olympic movement began as a movement for global unity. It aimed to bring people together in the name of healthy competition to be faster, higher, stronger and while it has had its fair of issues over the years, the unifying nature of hosting the games can't be underestimated.
In the Olympic Games we have something powerful to inspire the next generation of Coolum High students. We know our students are talented, we know that they do everything they do in keeping with values that encompass the Olympic ideals, so why not dream that we can develop our own Olympians for our very own Olympic Games.
To get there, we need to push harder than ever before. We need to ask for the facilities we need, such as a Performance Hall, until we are heard and to upgrade our ovals and grounds. It's time to dream big, to shoot for the stars, to believe that Olympic talent lies within our students and just needs the right nurturing to come out.
And in the spirit of Cool Runnings, the famous story of the Jamaican bobsled team, why not try a few things we haven't tried before because you never know where our talents might lie? European handball anyone?? These are exciting times and a great time to be in the business of developing our young talent. With a home Olympics to aim for, we have every reason to shoot for the stars!
---
15th July 2021
How good is Ash Barty?
What a wonderful role model for humility, honesty and hard work! The newly crowned Women's Singles Wimbledon Champion is a wonderful product of Australia, of Queensland and of Queensland public education.
It was so amazing to hear Barty speak of her idol, Evonne Goolagong-Cawley, who famously won the Wimbledon title in 1971 and 1980. How refreshing to hear someone speak so openly and honestly about such a worthy role model and hero! How fantastic to hear Ash speaking so openly and passionately about wanting to inspire indigenous youth and give purpose and meaning to young lives.
Ash Barty is indeed a role model for all Coolum High students. In Ash, our students can see what happens if you combine talent with hard work and humility. They can learn the value of conducting yourself in public with grace, respect and dignity. They can see in Ash Barty that if you are prepared to dream big enough, you can do it – even on one of the biggest stages our world offer.
Ash Barty is the embodiment of the values of Queensland public education. A product of Woodcrest State College, Ash is humble and sincere, treats all journalists, interviewers and fans with respect and now mixes with British and tennis royalty. Ash has committed to a goal and achieved the extraordinary at the young age of 25.
Ash Barty is a hero to a country and is someone our young people can look up to with pride. She shows that rather than being arrogant and noisy, rather than seeking an armada of insta-followers, it is from humility, persistence and dedication that true results emerge. Ash Barty is a role model for all of us and a reminder that true values never fail. Let's all look to Ash Barty to see the secrets to how success is really achieved and how a true champion conducts themselves!
---
8th July 2021
Semester Two is about to start and I have no doubt that it will prove to the most successful in Coolum High's history!
Why am I so sure? The key reason is because I am privileged to see information about our students before it becomes widely known and I KNOW that our students are doing special things.
They are doing special things because they have staff that care about them, parents who value education and a community prepared to push them up, not bring them down. Everyone in the Coolum community can and do play a part in shaping our students and giving them the attitudes and attributes of success.
As we "ride the waves" of success and shape our children's future, all community members can play a part by speaking positively about our students, contacting the school when there are issues and offering students an opportunity in businesses and workplaces about town. A word of encouragement from an adult can go a very long way in shaping a child's future!
When students' success is recognised in any form of media, social or conventional, this is OUR success because it is OUR community. Each student's success reflects the work of parents, volunteer sports and community coaches, many years of the work of teachers and school staff and the general optimism of our community. The children are our legacy and the hope for our world lies in the belief that is placed in them.
So as we prepare to face the next semester and as our lives become set to become impossibly busy once again, let's remember the power of belief and optimism in our children and the value of a helping hand. Let's get set for the best ever semester ahead!
---
1st July 2021
Three years ago, at Coolum State High School, we set ourselves a goal of being the premier benchmark in education on the Sunshine Coast. With the results that are emerging from Semester 1, the strength of our music program evidenced every week at our assemblies, and the ongoing achievements of Coolum High students in sport, I believe we are emerging to the point where we can claim that title.
There isn't enough space in this newspaper to list the subjects at Coolum High that have had 100 per cent of students pass the course this semester. Many subjects have had more than 50 per cent of students achieve A grades. Each week, talented students perform at assemblies across a vast range of musical styles that can usually be viewed on the school's Facebook page. In sport, individual and team achievements keep streaming through the door highlighted by recent wins in netball, rugby league and chess (yes, chess is definitely a sport at Coolum High!).
Last week, our year 12 students travelled to Brisbane to visit universities and plan bright futures. The bus driver who took the students on this trip, along with the City Cats host who travelled with them along the Brisbane River, both took the time to contact the school to comment on what a fine bunch of young men and women they were. Bus driver, Des Deighton, made this comment in relation to the students' conduct on the excursion:
"I just wanted to say what an impressive group of young women and men they are. They were respectful to me, looked after my coach without leaving a speck of rubbish and had impeccable manners."
With students like these, and achievements that are so obvious, I think we can't be too far off being considered the premier benchmark. And, what's more, that Coolum High is just beginning!
---
17th June 2021
If you can remember back to the weekend just gone, you will remember that the beaches were at their most magnificent. Our beautiful Pacific Ocean shone and reminded us that, yes, we do live in the best place in the world!
You may also remember that the reason for the long weekend was the Nambour show. A group of our diverse learner students didn't forget about the show – instead, they cooked, created and entered their brownies and lamingtons in the show and received first place for their lamingtons and third for their brownies!
It was a great achievement and also a wonderful representation of Coolum High as an inclusive school. Coolum High was, is and always will be the community's school and, as such, it represents everyone within our community. Like our community itself, Coolum High is a place where everyone has the opportunity to shine. Everyone can achieve at Coolum High and what we know is that, given the right opportunity, all of our students will excel.
It is so important that we cater for everyone in our community as communities are diverse; there are many different people and they all lead different lives; each person has their own talents and their own gifts to give and it's only when we embrace everyone that we can truly receive all of these gifts. Yep, I can safely say that I am pretty proud of everyone at Coolum High who works to create an environment of inclusion at our school and equally proud of the support our students receive within our community.
---
10th June 2021
Why do we love State-of-Origin so much? For me, it's the physical commitment of the players. The courage and endurance and the incredible sense of teamwork and camaraderie, they are lessons we can take into life and into our interactions with people everywhere. Over the years we have seen the most incredible feats of teamwork and courage; of victories snatched from the jaws of defeat; of what can happen when a genuine team works relentlessly in the pursuit of a common goal. Who could forget Mark Coyne's try in the dying stages of that famous win, at the end of a 70-metre movement that began with a dream and some desperation. They weren't near the tryline, but they would find a way to get there! Billy Moore summed it up with his famous "Queenslander" call, a call to arms that reminded players of who they were, what they were playing for, and what those before them had achieved through mateship and tenacity.
There is so much we can learn about schools and about life from State-of-Origin. The first and most important of these is that the champion team wins every time. If every single person works with everything they have in the direction of a common goal, then victories that seemed impossible begin to happen. And they don't just happen once, they happen over and over again.
It's also about rising to the challenge. When the challenge excites us and doesn't overwhelm us, when those around us encourage us to see the possibilities in the seemingly impossible, we can face tests and achieve; we can set our goals high and work without hesitation to achieve them; we can know that anyone who achieved anything is just a person who had a dream and some belief. We can know that the next Prime Minister, the next global entrepreneur, the next change leader can come from Coolum High supported by a community that will never let them down. If we work together like a State-of-Origin team works together to support our students, they can achieve anything! I'd like to think that Billy More would agree!
---
3rd June 2021
Last week I had the privilege of going to the Queensland Secondary Principals Association annual conference in Brisbane. On the first morning of the conference, Coolum High's amazingly talented performers sang for the Principals gathered from across Queensland. To say they were superb is an understatement. Brianna, Callum, Keely, Sequoya and Ziah showcased to our state the outstanding standard of music at Coolum State High School and were the talk of the conference. As a community, we can be so proud of these students!
Being in an environment such as this is warm and liberating, sharing with others the nearly impossible-at-times complexity of leading high schools in the modern context. At the conference dinner, some outstanding educational leaders received awards in recognition of their accomplishments and service to the Association. Each of these leaders spoke of the students; of the love they have for their work; and of a deeply rewarding role far-removed from the sensationalism and league tables of the mainstream media's reporting on education. They spoke of young people with hope and optimism, recalling generations of students who have made our state great. Not one spoke of problems; they spoke of opportunities!
One Principal awarded special recognition was Darrin Edwards, substantively Principal of Mountain Creek State High School and currently acting as Project Officer-Leadership Capability Development and Well-being-North Coast Region. Not only has Darrin been an outstanding leader over many years at James Nash and Mountain Creek State High Schools in our region, Darrin has also been a personal mentor that I respect and admire greatly. To see Darrin receive a fitting honour was a wonderful gesture for someone who has given their life to the service of public education in Queensland. It was wonderful to see that in a world that prefers to share stories of doom over stories of success; that prefers to push young people into being numbers and statistics rather than showcase them in all their breadth and magnificence; that there are still people who speak with an optimism and positivity about our students and our future that is truly contagious. Yep, it was truly wonderful to hear from inspirational educators like Darrin Edwards!
---
27th May 2021
Coolum State High School is making music. In fact, Coolum High students are recording their own music with some of the leading music producers in Australia. I just can't wait until everyone can hear the outcomes of this process – it's simply amazing! One of the producers the students are working with is the drummer for successful Australian band, Eskimo Joe.
So, what leads us to this point where students in our community are able to make such special music with such special people? It starts with talent. It's incredible what happens when the talents of young people are nurtured and set free. Young people are blessed with so much talent, it sometimes just takes a little opportunity to expose a lot of ability. We are blessed with such talented students at Coolum High!
The next ingredient is highly committed staff. Coolum High's music staff have worked unbelievably hard to provide students with the chance to record their music with leading industry figures. Careful networking, planning and precise organisation has led to our students being able to record their music. Behind the scenes, teachers have given up endless hours of their own time to develop and grow each student's talents and gradually shape their musical gifts.
The last part of the puzzle is the confidence that comes from live performance. Many of our student musicians have developed their abilities by performing at school assemblies and feeling the rush of a live audience. Nurtured by quality teachers, enriched by live performance experience and blessed with an abundance of talent, our students have recorded music tracks that are, to put it simply, superb. Stay tuned Coolum – we can all be very proud of what our students have produced.
---
20th May 2021
Coolum High is about to get a security fence. It represents yet another change and another development in the growth of Coolum High as a major community asset.
The security fence will keep students, staff and government assets much safer. It means that the new 20-classroom superstructure to be completed by 2023 will be far more secure, as will the recently opened Wandama Centre at the front of the school. It means our more than 1400 students and 120 staff will be much safer each and every day.
Change can be a bit confronting and unsettling sometimes. For long term residents it will also represent change from the way things have been and that can be hard at times. However, as much as we'd like things to stay the same, they never do, and change is the only constant. Heck, when I first came to Coolum there was no Woolies and no Coles and only an overworked IGA near where Coles stands today! As a community we've changed, and no doubt there is more change to come.
What the fence does stand for is safety. In a complex and fluctuating world, our students and staff will be much safer and more secure with our new fence – even if it does mean that things have changed along with the times. It means that the government assets that keep growing on our site will be more secure. It means that our future will keep growing, our opportunities will continue to rise, and our school will continue to be a leader within the educational community. Change is difficult, but nothing ever stays the same!
---
13th May 2021
Schools are in the news. In fact, schools are always in the news! Every week it seems the Courier Mail finds more data to make more stories about schools. And, if there's a piece of information on schools that isn't made public, that's a story too! At least it means people are vitally interested in education and want to know that our schools are doing well.
Last week, the Courier Mail published a piece of information that showed that Coolum High has grown by 52 per cent in the last five years. That put it in the top handful of schools state-wide (apart from brand new schools) and made it the fastest growing high school on the coast. It's further testament to the growth in our area and the confidence in Coolum High to deliver.
So, what does this mean for the future? The first answer is better facilities. The building program at the school continues at a pace including the two new two-storey buildings already opened, and the new twenty-classroom building we are in the process of planning. The second answer is more options. This includes new subjects and new and varied extra-curricular activities that span options from yoga to box-fit and from art club to the Young Entrepreneurs Academy.
Most importantly, it means that the students of Coolum and Peregian have a strong and vibrant school that offers everything a school can offer. It means that our young people have a bright future, with a first-rate education in a beautiful community. What else could you ask for?
---
6th May 2021
Well, with the growth in our community and the spirit of optimism in our school, the building program is in overdrive at Coolum High. Did you know that a brand new, twenty classroom building is currently being planned, to be placed on our current tennis and basketball courts? That's right – twenty classrooms! The building will be a mix of music classrooms, science laboratories, design labs and general teaching areas. It's a vibrant and multi-faceted building for a vibrant and multi-talented school.
But this building is only the beginning. Before too long, the last four classrooms of our signature "Wandama" building at the front of the school will be built in the building's undercroft. This will finalise what is a state-of-the art centre that houses science laboratories, science labs and a Health Hub that is beacon of confidence and is building positive futures for so many students.
Very soon, the Performing Arts building will have its whole roof replaced. This will help significantly, especially when it rains! It's further support for the growth of music in our school.
And….. our Admin building is also set to be expanded to reflect that large, growing and dynamic school that we are today. All of this building activity is testament to the growth and vibrancy of our area and shows that we have a future that is bright and certain. Coolum High has a brilliant future ahead of it, with strong support from government and with the confidence of our community. The new infrastructure will no doubt educate thousands of students over many years and launch countless brilliant careers!
---
29th April 2021
Community members who were at the ANZAC dawn service at the Coolum-Peregian RSL couldn't have missed Coolum High students, either as members of the Coolum Voices choir or the reverent speeches delivered by school captains Ethan Irvine and Charlotte Luck.
The respectfulness of today's young people shows the enduring significance of ANZAC Day and how the values and significance are passed on from generation to generation. What always amazes me in reflecting on the ANZACs and on Australians who have served in all theatres of war is that so many were no older than the students in Coolum High's classrooms. Boys as young as 14, 15, 16 and 17 enlisted and served – fuelled by a thirst for adventure and a desire to do what they believed to be right for their country. Many of today's Year 10 students would have trained and fought if the same conditions applied now. Some would have died!
It makes us reflect on how fortunate we are to live in the most beautiful part of this amazing country. Peacetime is precious and we should never take it for granted. Our students can go to school to learn, play sport, make music and participate in a wide array of school activities. They don't have to consider if they want to go and serve in a war.
In many ways, getting up at dawn and honouring those who served and those who paid the ultimate sacrifice is a small thing to do. Reflecting on the youth of many of those involved is especially poignant. Our country is built upon the courage and resilience of our youth.
It was fantastic to see so many community members sharing their respects at the dawn service. I am sure we will see everyone again next year.
---
22nd April 2021
Coolum State High School has burst out of the blocks into Term Two, with more Clubs, Academies, Sports and Tutorials (CAST) activities than ever before. There is something for everyone at Coolum High. In fact, there is so much going on it's hard to keep up.
Firstly, there are the Academy programs where we are committed to achieving excellence in Basketball, Cheerleading, Surfing, Instrumental Music and Entrepreneurialism, as well as Development Academies in AFL and Netball.
However, it's in the CAST program where we find some things that might surprise people. It's here that we find activities including Lego Club, Yoga, Hebel Sculpture, Coding Club and Zen Zone just to name a few. Added to that we have Art Club and Tap Dance, Rock Band, Table Tennis and Box-fit. And…. these are just some of the activities on offer. The list goes on and on.
Coolum High is committed not only to academic success, but to creating an experience where everyone feels valued; a place that is more than a school but a community and where everyone can find belonging and purpose. I am so proud of the staff who have given up their time to take these activities, and the students who participate in them. It is part of what makes our community and our school so special.
On a final note, this week we prepare for our school's ANZAC Day ceremony and the school's contribution to the dawn service held at the Coolum-Peregian RSL. It always amazes me that many of the brave young men and women who left our shores to defend our values and way of life were no older than Coolum High's students. They could have been sitting in our classrooms! ANZAC Day is a powerful reminder of the courage and significance of young people and the role they can play in our hour of need. I have no doubt that, if called, today's young people would respond in the way that young Australian men and women have responded in the past – heroically. It is so important to learn about and honour the sacrifices that past generations have made so that we can enjoy the freedom we have today. Lest we forget.
---
1st April 2021
Can you believe it's Easter? A quarter of the school year has already gone by. At the front of our school is a sign that says "2021 – It's the Year!" Well, it couldn't be more true. It's a great year as we rebound from the COVID-disrupted school year of 2020.
What does a COVID-rebound year look like? Firstly, it looks like students participating in the broadest range of activities from the wind symphony to robotics academy, from AFL to Art club, from box-fit to chess and from netball to cheerleading. In short, Coolum High is a hive of activity with there is literally something for everyone.
The state government has set a goal of "every student succeeding," and you can see that everywhere at Coolum High. From students who haven't yet dropped a mark in complex subjects like Specialist Maths to students receiving skilled and targeted support through specialised focus classes – there are students succeeding right across our school.
On Mondays, the school looks fantastic when all students wear the white formal uniform for which we are becoming known across the community. The musical performances on our assemblies just keep on getting better, especially with the addition of the senior Music Extension subject. So in the complexity of our world today, as we face up to a not-yet-over pandemic, when education is more important for young people than it ever has been, we can see how students are responding with their commitment, their energies and their talents – they are succeeding in ways we may never have anticipated. We are one quarter down, but we're only just getting started!
---
25th March 2021
The Brisbane Broncos failed again – unfortunately. I used to love seeing the Broncos play that attacking style of league when Alfie Langer was at the helm. Later on, Darren Lockyer took over and we saw it at the Storm with Cameron Smith. What I am talking about, is that indefinable, but impossible to win without quality – leadership. To me, it is so obviously lacking at the Broncos at the moment, and so needed in the key moments in the heat of battle.
It wasn't lacking at Coolum High, though, last week when school captain, Charlotte Luck, took it upon herself to organise the inaugural Student Leader Forum, inviting the leaders of Sunshine Beach and Noosa District State High Schools to a symposium at our school designed to discuss that key topic of leadership. The students involved were intelligent and engaging, humble enough to know they have more to learn, yet courageous enough to stand up and be prepared to lead their school communities. They were, in short, inspiring!
In my experience, young people today are engaged and determined. They know our world has complex challenges like climate change to conquer, a pandemic that isn't yet over, and social problems that haven't been resolved, and yet they face these challenges with optimism and idealism. Charlotte's actions also show that this year's leaders have no shortage of ideas, no willingness to be ordinary and no chance of fading away without having made their mark. They have their sleeves rolled up and are ready to dig in and have a real go at leading their school and their community to a brighter future – they know that 2021 is their year. Maybe they could get together with some of the Broncos and think of some new ideas!
---
18th March 2021
Who is the best Australian band of all time? Is it INXS or Midnight Oil? ACDC or Cold Chisel? The Divinyls or the BeeGees? Well, I'm not sure if anyone can really answer this question, but what I do know is that the NEXT big Australian band could well come from Coolum High.
That is because music is everywhere at the moment, including rock, pop, classical and jazz. Every lunchtime, if you happen to pass the Performing Arts block, you will hear students working on covers of well-known songs, and creating their own original music. In Year 12, our 'Music Extension' students can blow you away with their arrangements of songs you've heard your whole life, while also creating their own compositions.
For me, music sits at the centre of a great school. I'm not sure I can fully explain why, but I think it starts with the fact that, as people, we are more than facts and figures; we are greater than rules and algorithms. As people, we also have a rhythm, we have thoughts and emotions to share, we have stories to communicate, we like to dance and express ourselves in energetic ways – some people have a desire to be on stage and feel the rush of live performance. Music is exciting and brave – every student who performs on one of our assemblies is unbelievably courageous. Every culture loves music, and different cultures around the world bring a different sound to their stories and to their dreams and ideas.
So, I'm not sure who IS the best Australian band of all time but I do know how proud I am of our student musicians as they pursue their own ambitions, and I'm pretty sure that we haven't heard anything yet. I strongly believe that the best is yet to come!
To check out some of Coolum High's amazing musical and vocal performances head over to their FaceBook page and look for their assembly videos
---
11th March 2021
THE US presidential candidate from 1920, Warren G Harding once campaigned on a platform of a "return to normalcy." While we might use the word "normality" as accepted English today, the phrase has its uses now as we, hopefully, begin to emerge from the COVID era.
So, what does this mean for us at Coolum High? Firstly, it means that sport can return to normal and we can participate in all the competitions that we enjoy, offering a world of opportunity for our students. It means that we can prepare our music under normal conditions, allowing for the continued growth of all our music programs including the celebrated Wind Symphony. It means we can begin planning the trips and excursions that support our educational and extra-curricular programs.
Of course, we have to be careful and there is much water to pass under the bridge. But it will be wonderful to plan as normal for a full and rich program of education and extra-curricular activities, and start to build again on some of the ambitious programs we had in place. Before the pandemic struck, some Coolum High students were booked and ready to go to NASA. The Cheerleading Academy had travelled to and succeeded in Las Vegas. Instrumental Music students had travelled to Melbourne. We have big plans and bold ambitions for our students and as the world allows, we are hopeful of continuing these strides to create more opportunity for our students.
One thing is for sure – whatever happens, we will be doing whatever it takes to provide opportunity for our students, to allow them to develop the self-belief that will shape their character and their future. As, hopefully, we can begin the journey into "normalcy", we are looking forward to creating more and more opportunities for our students to shine.
---
4th March 2021
As you walk into Coolum State High School, you will see a large sign that says "2021, It's the Year!" There are so many reasons why it is the year but a major one is the sheer quality of student leaders that we have in the school this year.
Last week at Coolum High, our senior leaders were inducted and given their badges of office. School captains, Ethan Irvine and Charlotte Luck, are young people of the highest calibre, and I know they will do the school proud. The whole school community are raving about them. When you meet young adults with manners, poise, intelligence and regard for the wellbeing of others, you just know you are seeing someone who will become successful in life.
Vice captains, Tom Oxley and Ziah Harvey, are the same. Their qualities can't be overstated. Added to that, this year's indigenous, music and sports captains, along with the chairs of our Student Council add a wonderful breadth of quality and personality to the school's student leadership group.
I have long thought that everything good and bad in our world is the product of leadership. Leadership is hard; it takes courage and character, resilience, resourcefulness, inspiration and determination in large measure. For these students to commit themselves to growing as leaders shows the quality of them as young people. To earn the honour of leading their school, these students made speeches to their fellow students and to their teachers and were voted on by both groups, before undergoing a rigorous interview process – now that takes courage. With students like these taking up the reins, I know that in 2021, at Coolum High, it will be a great year!
---
25th February 2021
Facebook has been in the news this week after banning Australian news content and inadvertently taking down government and community sites that people rely on for important messages. It brought an instant backlash against Facebook, after what appeared to be a snap decision for which no-one was prepared.
The decision to ban news from Facebook's platform certainly put "big tech" in the spotlight. I know I certainly have my concerns, especially at the way social media is allowed to be used by children to create an extremely unhealthy environment in which cyber bullying thrives unchallenged, while the tech companies creating the platforms that allow it to happen reap billions. The whole situation makes me uncomfortable.
You see, for me, after working with them every day I know that our teenagers, while appearing full of bravado, are deeply vulnerable. They don't deserve to be pawns in an impossibly profitable game, while their mental health and their sense of self is attacked mercilessly. Yes, as parents we have a role, but it's a role our own parents never had to fill. If there were more checks and balances around the tech companies themselves, more regulations to support children – parents wouldn't have to feel as if they need to monitor their child's every action when they are online.
Facebook has shown that it doesn't seem to believe that it can be controlled by rules. It doesn't appear to have a conscience around the content that appears on its platforms. It certainly doesn't believe it's a publisher in the way that a newspaper is a publisher and it has shown it will fight all the way to keep things this way. I just wish there was more that we could do, that more was being done, to protect children from the harm that occurs on social media and that today's children didn't have to navigate this unchartered world on their own. Maybe one day this world will be regulated and we won't see the harm we see that is being done in this unregulated space because our children deserve to have their childhood free from bullying and abuse.
---
18th February 2021
Coolum High is an inclusive school; a place where all students are welcome and valued and where our aim is to see all young people succeed. It's so important to our future that every young person accesses a great education. I believe that education is the backbone of our nation; that students who learn to love learning are the ones who shape the future, who find cures for diseases (don't we value that right now), who can right wrongs and become leaders, and who can use science and emerging technologies to do things we don't even know are possible right now.
Just think of our mobile phones. I remember watching the comedy show, Get Smart, and Agent Maxwell Smart had a 'shoe phone' that was meant as a joke about James Bond style technologies. I had always thought that to have a phone you needed phone lines. Now we all walk around with a phone in our hands that isn't just a phone but a powerful computer capable of accessing the worldwide web. That all came about because of some seriously smart and well-educated people. And, to think it all starts with curiosity and a willingness to learn.
As for inclusion – it's about valuing everyone for who they are and what they bring. It's about people who may seem 'different' but through whose eyes we can learn to see things in different, new and special ways. When we educate everyone, when we value what they bring, even more special things become possible. As a wise person said, "what if the cure for cancer lies inside the mind of someone who doesn't have the education to realise their idea?" We could add, "what if the cure for cancer meant listening to everyone and educating everyone, until someone says something in a way that we understand?" Albert Einstein didn't master conventional education, he mastered ideas that were powerful and innovative and barrier-breaking. It's by being inclusive that we value those who bring something different to our world. Child eco-warrior Greta Thunberg described autism as her "superpower." It's by being inclusive that everyone's superpower can shine, and we can see the world in new ways. It's hard to think of anything as important as an education for everybody.
---
11th February 2021
Can you believe the power of music? I don't know what it is, I can't define it, but I do know that music does so many amazing and powerful things for a school.
The first thing it does is bring people together. While you can play solo, generally music is made in groups – it's produced by bands, ensembles, symphony groups and giant orchestras. Music is a way ideas and feelings can be passed from one generation to the next. I think I can understand what the anti-Vietnam protestors of the late sixties were feeling by listening to their music.
In schools, music takes a special place. I know that students who participate in music achieve more highly in their studies. I don't need another research presentation to show me that – I have observed it for years. There is no doubt that students who "do" music, also achieve well at whatever else they undertake. It appears that there is an undeniable link between music and learning.
It's for these reasons and many more that music takes a central place at Coolum High. From our award-winning Wind Symphony to embryonic rock bands, Coolum High is growing and nurturing its music programs to allow more and more students to reap the benefits of an education enriched by music. 2021 promises to be an amazing year in the continued growth of music in our school. I'm hoping that as the year rolls out our community can hear more of the fantastic music being made by students across our school. I can't wait to hear more of it!
---
4th February 2021
Coolum is changing at breakneck speed, having been "discovered" by southerners and even those from overseas. By all accounts, Coolum has been one of the top places searched by people doing real estate internet searches from foreign locations. Of course, we all know why. With the outstanding quality of our beaches and a village-like community, there is every reason to want to be here.
Yet, it wasn't that long ago that things were very different. Francis Windolf's story in the last Advertiser explaining how the Coolum State School was literally moved "on the back of a truck" to its current location was a cracker. It shows that stark contrast between then and now and how quickly things have moved forward.
Our job, at Coolum High, is to stay ahead of this change, and to show the community that we have the school that can be at the centre of this change and development. Our Health Hub has been a major part of this process, with Health being the growth industry of our time. The school's two new Design studios allow students to explore design ideas in the digital world and then make them in the physical world through the school's high-tech 3-D printer and laser cutter. If you give our young people scope to be creative the possibilities are endless.
I have no doubt that Coolum High is moving in the direction of the future – that the local educational landscape that changed shape so dramatically when a truck literally moved the primary school forever has evolved to a cutting-edged environment that leads students towards a future full of promise and purpose. We are looking forward to playing a central role in the evolution of our community into a vibrant 21st Century destination.
---
28th January 2021
Is there anything as Coolum as Charlie Caulfield? Not much, I'd say. Isabella Nichols perhaps – lots of people in the community are already proud of what Isabella has achieved. Mark "Sid" Sidaway maybe, but Sid doesn't live here anymore.
So, who is Charlie Caulfield I can hear some people saying? Well, if you go down behind the RSL there's a magnificent, lush green oval with a synthetic cricket pitch in the middle that is well-loved and well-used by our community. The oval is called the Caulfield-Chambers oval, which means that Charlie Caulfield has had an oval named after him in his lifetime. At least half an oval anyway. But which half?
For me, it has to always be the half where Charlie is fielding in gully. Sixty-plus years old with a mind as sharp as a razor blade and wise-cracking after each delivery and still managing to catch super reflex catches as if it was 1983. The legs may not work as well, but the mind and the catching hands work like a Swiss watch!
Like so many in Coolum, Charlie wasn't born here. He spent his formative years in Tasmania, a graduate of New Town High School no less, before heading north to find his piece of paradise right here in Coolum Beach. To his surprise, Charlie found that his beachside paradise didn't have a cricket club, so he set about laying the groundwork for the thriving club that now plays in juniors and seniors right through to the A-division.
In many ways, Charlie's is the quintessential Coolum story. He came to balance life with lifestyle, he made friends and never took himself too seriously, he paid his dues and played a game we all love and in the process he won the respect of his peers and his community. And he stayed humble and modest the whole time to boot! As Coolum grows and changes and gets busier by the minute, we'd do well to remember the humour and humility of the people who shaped our unique place. Yep, there's not much that says 'Coolum' quite like Charlie Caulfield.
---
21st January 2021
It's that time of year again. New uniforms are racing off the shelves. Shoes, still in perfect condition (every parent knows how long that will last), are being measured, checked and sold by the container load. Yes, it's the back-to-school rush and, for our incoming Year 7s, it represents that exciting time where you "start high school" and a new and unforgettable journey begins.
As adults, we sometimes don't remember the intensity of youth. Starting high school is a big thing – there are so many stories (some apocryphal) of everything that will happen at high school. You have been the biggest of the little kids, but suddenly you are the smallest of the big kids. Whereas in primary school you would have belted out the national anthem with gusto on parade, in high school you have to look around and give a tentative squeak and, best of all, pretend you don't know the words to a song that you have been singing since Prep.
High school is such an intense journey of change – physically and mentally. The complex equations of senior Maths subjects are still a world away for the student at the beginning of Year 7 who is more interested in where to line up for tuckshop. The development of a human being through the teenage years is still a marvel and, as adults, we can never truly remember what is going on through the eyes and the mind of a teenager. It's a journey of discovery, of becoming more self-aware, of learning, of making friends that will travel with us for life. And, for the Year 7s of 2021, who will graduate in 2026, it is just beginning. Let's get started!
---
14th January 2021
Coolum and Peregian have an energy about them now that will never go backwards. Over the summer, our community was filled to the brim with holidaymakers and day trippers; parking was at a premium, cafes were heaving and the beaches were flooded and filled with the happy noise of contented tourists.
It's the same at Coolum High. With the new Wandama Centre at the front of the school standing as a symbol of our growing maturity and confidence, we know that there is no going backwards. In fact, we know that in 2021, it's the year!
2020 was a year of adaptation when schools closed for the first time in generations, but in 2021 we are well positioned to lead the fight back. Our music programs are ready to flourish, our sports teams are chomping at the bit to get cracking and our academic programs have a new maturity to assertively embrace changes to Queensland's education system.
We believe that Coolum High, along with our colleagues at Coolum State School and Peregian Springs State School, are at the centre of the surge in our community towards a new and confident place that is ready to embrace the challenges of the future. Education always leads the way and in 2021 that is more important than ever.
As Australia shows incredible resilience in the face of unprecedented turmoil overseas, our community remains as a beacon of friendliness, environmental awareness and community spirit. We have an incredible opportunity in front of us, and it's time to get started because in 2021, it's the year!