Member for Fairfax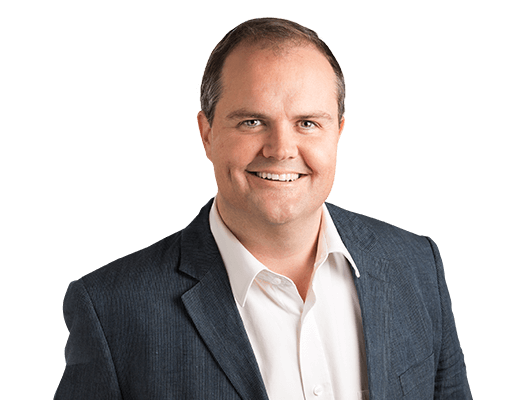 January 12th, 2022
I trust you and your family have enjoyed a safe and happy start to 2022.
Infrastructure:
Delivery of infrastructure is my first priority and the Sunshine Coast is now receiving more Federal funding than ever. For example, I secured $390M for Beerburrum to Nambour rail upgrades and $241M to fund works currently underway on the Bruce Highway at Maroochydore and Mons Rds. I also announced $8.78M a couple of months ago for a regional food and beverage hub to help local food and beverage companies research, develop, manufacture and scale their products using common-use facilities.
As we look to the future, I believe nothing is more important than rail and I have two projects in mind. Both are new lines that would extend the existing network in the short term but should be designed to accommodate fast rail in the future: firstly, we need a new fully duplicated line – that's two tracks – between Beerburrum and Nambour and; second, we need a new rail line from Beerwah to Maroochydore along the CAMCOS corridor. I have secured $5M for the former and $3M for the latter for planning work, to be matched by the Queensland Government, which owns and operates the rail.
I'm often asked why I'm driving the campaign for better rail when it's a State Government responsibility. The answer is simple – our community needs better rail and I'm happy to try and secure Federal Government funds to help make it happen. I'm also happy to work shoulder-to-shoulder with anyone who's prepared to advance these projects regardless of their politics because we need a unity ticket to succeed. If you agree, please register your support at www.fastrail.com.au.
Building Better Regions Grants:
The Federal Government's Building Better Regions Fund is now open for community infrastructure, building upgrades, events and planning projects. I encourage interested community groups to speak with my office in the first instance.
Olympics Update:
I was honoured to be nominated recently for a position on the Brisbane 2032 Organising Committee for the Olympic and Paralympic Games (BOCOG), by Prime Minister Scott Morrison.
Summer road trip:
My summer road trip around the electorate is being planned for end of January with locations to be announced on my social pages and weekly e-Newsletter, to which you can subscribe at www.ted.obrien.com.au.
---
December 1st, 2021
Australian-first food and beverage hub
You may have heard that I announced an $8.78 million Australian-first food and beverage manufacturing hub recently, which will be based at the Sunshine Coast Airport. This Federal Government Investment will launch our food and beverage producers on the sunshine coast into a league of their own. The facility is being designed to drive innovation, reduce barriers to scale, increase productivity for food and beverage manufacturers and open up new national and international export markets.
Entertainment Centre
The 2032 Olympic and Paralympic Games will provide the Sunshine Coast with a once in a lifetime opportunity. An opportunity to think big and be bold. That's exactly what I've done this month by unveiling my personal vision for a world-class entertainment centre to be built in the heart of the Maroochydore CBD to host the Olympic basketball preliminaries. If we were to secure such a venue, it's legacy would be the most iconic landmark on the Sunshine Coast with a capacity to host major sporting events, exhibitions and conferences as well as world-class performing arts and theatre. Learn more about this vision here: https://bit.ly/3FMVygj
Heavy Rail to leave the station
The Sunshine Coast needs a heavy rail connection from Beerwah to the Maroochydore CBD and the 2032 Olympic and Paralympic Games are our best chance to deliver it. I recently proposed a realistic plan for real action for fast rail and we've had a win. Transport Minister Mark Bailey has publicly supported my proposal, in principle, and has agreed to consider the concept early next year. This is a positive step, but there is still a lot of work to be done to ensure this project really does leave the station. Learn more here: https://bit.ly/3FMVygj
$75,000 for elite cycling event
I was also delighted to join the Australian Cycling Academy recently to announce $75,000 of Federal Government support for their national cycling event to be held on the Sunshine Coast over the next three years.
---
November 3rd, 2021
Big win for Coolum
It was a privilege to announce $318,404 of Australian Government funding for two fast-growing Coolum sporting clubs recently. The massive funding boost will be used to install an advanced LED lighting system at the Ron Cargill oval facility, which is shared by the Coolum Sharks Cricket Club and the Coolum Colts Rugby League Club. This new lighting system will enable the Coolum Colts and the Coolum Sharks to play and train at their club for longer and more often. The funding was secured through the $1.38 billion Building Better Regions Fund (BBRF), which supports the Australian Government's commitment to create jobs, drive economic growth, and build stronger regional communities into the future.
Funding Opportunities
Local community groups are the beating heart of civil society here on the Sunshine Coast. As such, it was a great pleasure to recently announce the opening of the Australian Government's Stronger Communities Programme. Grants from $2,500 to $20,000 are available for local not-for-profit community and sporting groups to undertake small capital projects (e.g. purchase of equipment, upgrades to facilities, etc) that improve local community participation and contribute to vibrant and viable communities on the Sunshine Coast. Previous iterations of this grant have made a huge contribution to local organisations such as the Maroochydore SES who were able to purchase new safety equipment in the lead up to the Summer bushfire season. Expressions of interest are now open until Friday, December 3 for all eligible organisations. Head to www.tedobrien.com.au/grants.
Day for Daniel
It was an honour to walk alongside Bruce and Denise Morcombe at the annual Day for Daniel recently as part of Australia's most important annual event in support of child safety. Bruce and Denise Morcombe turned an unthinkable, personal tragedy into a message of hope and a vehicle for positive change across Australia. I am reminded every year of the impassioned resilience and strength that the Morcombe's so openly show each year on this difficult day, and I commend them for all that they have achieved in keeping Australian children safe.
---
October 6th, 2021
Welcome Home event for Tokyo Olympians and Paralympians
Thirty-seven athletes and officials from the 2020 Tokyo Olympic and Paralympic Games call the Sunshine Coast home, as do dozens of retired Olympians and Paralympians. Following a stellar performance by our local athletes, I was delighted to organise a civic reception in conjunction with the Sunshine Coast Council, Noosa Council and the University of the Sunshine Coast.
Local residents, sporting groups and school children were able to join in the celebrations at USC Stadium and let our athletes know how much they are appreciated.
While the Tokyo Olympic and Paralympic Games have officially come to an end, our athletes' efforts will continue to inspire future generations of aspiring Olympians and Paralympians for years to come. This is more important now than ever before, as we prepare for the Brisbane 2032 Olympic and Paralympic Games.
International travel to resume
The Prime Minister's announcement last week that international borders would open next month was welcomed by many Australians who are keen to travel again, particularly those who have been separated from loved ones. This announcement is consistent with the National Plan that international travel will restart as the states and territories reach 80 per cent double vaccination rates.
Security Partnership
Australia's new security partnership with the United States and the United Kingdom, dubbed AUKUS, is the single most important addition to our security architecture in a generation. It sends a powerful message to the world that we like-minded liberal democracies will work together to deliver stability to the Indo-Pacific.
The first initiative of this enhanced partnership will be to support Australia to acquire a conventionally armed nuclear-powered submarine capability. Considering my well-known support for nuclear-powered submarines, you can imagine how pleased I am with this news.
However, to be clear, these subs will be nuclear-powered, not nuclear-armed and this does not mean that we are soon to introduce nuclear energy. These are very different propositions. This is about keeping Australians safe, which we will continue to prioritise.
---
September 1st, 2021
COVID update
The COVID-19 vaccination rollout continues to gather momentum as we strive to reach our first objective of 70 per cent double-dose vaccination for all eligible Australians aged over 16 years. We have been fortunate on the Sunshine Coast, so far, to have avoided any serious outbreak of the Delta variant, and I'd urge all to get vaccinated for I fear Delta will make its way here at some point. If you're a business owner who's been impacted by the pandemic, the Federal and State governments have reached an agreement to provide additional financial support.
Afghanistan situation
As the terrible news surrounding the Taliban's return to power in Afghanistan continues to unfold, my prayers and thoughts are with the Afghan people and the brave men and women of the Australian Defence Force. Throughout this conflict, our servicemen and women have put themselves in harm's way to protect our freedoms, our way of life and people in need, and I thank them from the bottom of my heart for their service. I urge anyone who needs support as a result of this tragic situation, or knows someone who does, to contact my office.
Highway upgrades
There was fantastic news recently for everyone on the Sunshine Coast, with a major milestone reached on the Bruce Highway upgrade at the Maroochydore and Mons Road interchanges. A new, eastern service road bridge over the Eudlo Creek at Forest Glen has now been completed. Work on the $300 million project, which is 80 per cent funded by the Federal Government, is ahead of schedule, and when it is completed, sometime late next year, it will allow more efficient traffic flow and greater capacity, which will mean Sunny Coast residents get home sooner and safely.
Paralympic success
A huge congratulations to all the Sunshine Coast athletes who have travelled to Tokyo for the Paralympics. As always, they have done themselves, their families, and their country proud, with so many well-deserved medals.
---
August 4th, 2021
COVID Assistance
With the uncertainty caused by recent COVID-19 lockdowns, the Federal Government has put a range of assistance programs in place including the suspension of mutual obligation requirements for job seekers and relief payments in declared hotspots. My office can assist with advice on how to access support and so please make contact on ted.obrien.mp@aph.gov.au or on 5479 2800 if you would like to find out more. And a courtesy reminder – if you have COVID-like symptoms, no matter how mild, please get a COVID test immediately.
Olympic Inspiration
I've been watching all the inspiring Olympic action from Tokyo, and I can't help thinking how great the Games will be when they're held here on the Sunshine Coast in 2032. There's lots to do before 2032, but at least we now have the comfort knowing we've secured the rights to host the Games. The 2032 Games will provide wonderful opportunities for businesses and sporting groups across the Sunshine Coast, as well as pumping hundreds of millions of dollars into our local economy. We will also be better placed to advocate for the infrastructure we need – roads, rail, community facilities – to cater for our ever-growing population. I wonder how many young locals have been inspired by the Tokyo Games. I suspect dozens of Sunshine Coast primary school students now have their sights on representing Australia in 2032.
Road Trip
It was great to talk to so many constituents during my recent winter road trip. Beyond helping constituents, I always learn a great deal from these road trips because locals usually shoot straight on key issues when you see them on their street corners or in their local park. It's why I dedicate one week each season – that is, four times a year – to these week-long road trips. My next road trip will be in the spring.
Community Marquees
I'm always happy to help out local sporting and community groups by providing free marquees. I lend my marquees to groups for their events and sometimes buy marquees for organisations who need them more regularly. Recently I was happy to deliver a new marquee to the Coolum District Netball Association. If you need a marquee, please contact my office.
---
July 1st, 2021
Seniors Forum
I've had an overwhelming response from senior citizens on the Sunshine Coast about my Fairfax Seniors Forum, scheduled for later this month. At the event, I'll be updating constituents on what the Federal Government is doing on the aged care front, with a $17.7 billion package of reforms as the centrepiece of the recently announced Federal Budget. I will be joined by a panel of experts who will be providing advice on costing care; tips on how to look after yourself as you age; estate planning; and, choosing Home Care packages. If any of these topics interest you, please contact my office for more information.
Sporting Champions
I want to give a big shout out to some up-and-coming sporting champions from the Peregian Springs/Coolum area. Young AFL footballer Harley Davies was selected in the AFL 10-12 Girls Sunshine Coast Regional team and received one of my Local Sporting Champions grants for $650. Meanwhile, Sunshine Coast Wanderers soccer player Kyan Bryant received a Local Sporting Champions grant of $550. Well played Harley and Kyan!
Funds available
Round Six of the Safer Communities Fund is now open for applications. This Federal Government programme provides two types of grant opportunities: 1) Early Intervention grants up to $1.5 million to help organisations that engage with at risk young people, to help prevent them from engaging in criminal activity or anti-social behaviour; and, 2) Infrastructure grants of between $10,000 and $500,000 for schools and pre-schools; places of religious worship; community organisations; and, local councils for crime prevention initiatives, such as infrastructure, for example, CCTV cameras, lighting, doors and fencing, and alarm systems. For more information on how to apply and when applications close, please contact my office.
COVID-19
With the Sunshine Coast going into lockdown, let's all look out for each other as anxiety levels heighten. If you need information about COVID-19 or you need assistance during these difficult times, please contact my office.
---
June 3rd, 2021
Future Champions
Some of the Sunshine Coast's brightest young sports stars have received a welcome boost, thanks to the Local Sporting Champions grants programme. Among those to receive funding was Coolum Beach State High School student and Nambour Crushers Rugby League player, Chekyrah Pita, who'll receive $650. Congrats Chekyrah!
I encourage young sports people aged 12-18 who are participating in state, national or international championships to apply for a grant through the LSC Award programme. Information is available at www.sportaus.gov.au/lsc.
Support for Live Music
I was happy to secure Federal Government funding in support of the local live music scene recently, with $100,000 for Coolum promoter Red Chair for their COMPASS project: a series of seven concert tours featuring world, jazz, folk and classical music, which will take place over the next 12 months.
I also secured $425,000 for the 'Offbeat Music Festival' which will feature more than 100 acts, performing throughout Eumundi. The Festival takes place between November 27 – 29.
These two events are expected to attract thousands of additional visitors to the Sunshine Coast stimulating demand for restaurants, bars, accommodation providers and other local businesses.
Sunshine Coast Agricultural Show
The Sunshine Coast Agricultural Show is back. It's great to see the Show return after being cancelled last year due to COVID-19. The Federal Government stepped in with $70,000 to help the Agricultural Society survive the pandemic and I was also able to secure an additional $100,000 to help install a passenger lift in the main pavilion of the showgrounds, which will make it easier for people with mobility issues.
If you're coming to the Show (June 11 – 13) please stop by my stand and pick up your free Ted O'Brien showbag, it's packed full of goodies and loads of useful information for the whole family.
---
May 6th, 2021
Autumn Road Trip
Thank you to the Coolum residents who came out for a chat when I visited Coolum recently as part of my Autumn road trip. If you didn't manage to catch up with me and you'd like help with a Federal Government issue, please contact my office on 5479 2800 or email ted.obrien.mp@aph.gov.au.
Powering Communities Grants now open
Does a community organisation you're involved with need help to reduce their energy costs?
Expressions of Interest are now open for the Powering Communities Grants Program, which provides grants of between $5,000 and $12,000 to help community groups save energy, reduce carbon emissions and cut power bills. The grants can be used to install solar energy systems or to replace energy using equipment like lighting and air conditioning with new, more efficient equipment.
Please check my website www.tedobrien.com.au for the eligibility criteria and information on how to submit an EOI, or contact my office for more information. EOIs must be received by 28th May 2021.
More funding to help local wildlife recover from bushfires
In addition to the $1.275 million in bushfire relief funding provided to Sunshine Coast Council following the tragic fires of 2019/20, the Morrison Government has announced that South East Queensland is one of seven regions to benefit from a new $14 million bushfire recovery fund.
The funding will go to local Landcare groups, community organisations, local landholders, indigenous groups and Traditional Owners to deliver activities that will aid in the recovery of native wildlife and habitat. More information, including how to apply for funding is available at www.landcareaustralia.org.au.
Protecting our Marine Parks
In more good news for our environment, I welcome the Federal Government's announcement of an additional $100 million investment to protect our oceans. This investment will support Australian Marine Parks; expand the Indigenous Protected Areas into 'Sea Country'; and, help to protect our precious marine life. It will target 'blue carbon' ecosystems that involve seagrass and mangroves, which play a key role in drawing carbon out of the atmosphere and it will mean cleaner beaches, lower fisheries by catch, more fish stocks and better protection for turtles and seabirds.
---
April 1st, 2021
SUPPORT FOR COOLUM COMMUNITY GROUPS
Thank you to Coolum Beach Surf Lifesaving Supporters Club for their generous support for other hard-working groups who assist our local community. I was delighted to join with Club President John Ellingsen, Ninderry MP Dan Purdie and Cr Maria Suarez to present representatives from Coolum Beach's St Vincent De Paul, Salvation Army, Meals on Wheels, Quota Club, Coolum & North Shore Coast Care and Coolum HeArts with a share in the $42,000 fund.
VOLUNTEER GRANTS
Volunteers are the unsung heroes who work tirelessly behind the scenes in many community groups across the Sunshine Coast and I'm keen to support them in any way I can. Please contact my office on 5479 2800 or email ted.obrien.mp@aph.gov.au for information on how to apply for federal government funding to support local volunteers.
Expressions of Interest (EOI) are now open for grants of between $1,000 and $5,000 which can be used to purchase equipment, help with fuel or transport costs or assist with volunteer training costs. EOIs close on Friday April 9, so please get in quick.
AUSTRALIA POST WIN FOR COOLUM INDUSTRIAL PARK
Coolum's Eco Industrial Park now have two new street post boxes to support the growing number of businesses located there. Following a request received from local businesses, my office worked with Australia Post to respond to the needs of the business community and the new boxes were in place within weeks, saving businesses a long trip to the nearest post box. This may seem like something small, but I know that time means money in business and I'm always happy to help Sunshine Coast businesses however I can.
AUTUMN ROAD TRIP
After Easter I'll soon be out and about across the electorate as part of my Autumn Road Trip and I look forward to catching up with Coolum residents on Wednesday April 21, from 8 – 9.30am at Tickle Park. Please come along to chat with my staff and I about any federal government issue/s you would like to discuss.
---
March 4th, 2021
Road safety funding
One of my top priorities continues to be delivering safer roads for our region and I am delighted to announce $920,000 in Federal Government funding for two significant road safety projects in the Coolum/Peregian Springs area.
Coolum High School students will be safer thanks to new protective screens for the Havana Rd pedestrian overpass on the Sunshine Motorway and Coolum State School students will benefit from a new pedestrian refuge on Yandina-Coolum Rd.
While safety issues on state controlled roads is ultimately the responsibility of the Queensland Government, the Federal Government has provided funding for the fast roll out of lifesaving road safety improvements on rural and regional roads across Australia, to give greater protection to vulnerable road users, such as cyclists and pedestrians.
The lion's share of funding is being provided by the Federal Government and is subject to the State Government providing the balance of the funding and delivering the projects by June 30, 2020 under a 'use it or lose it' provision.
The $720,000 safety upgrade of the Havana Road pedestrian overpass will receive a $570,000 Federal contribution, subject to a $150,000 contribution from the State Government. Similarly, the $440,000 pedestrian refuge on the Yandina-Coolum Rd, east of School Rd, will receive a $350,000 funding boost, subject to the Queensland Government contributing the $90,000 funding balance.
I'm working with State MP Dan Purdie who's calling on the Queensland Government to act now to ensure we don't miss out on these funds.
School Community Grants
Congratulations to St Andrew's Anglican College on the opening of their new sensory garden which was made possible thanks to a $19,000 Federal Government grant.
The garden will provide a calm, natural space for students to learn via a hands-on approach to sustainable land care and food production and while I'm no green thumb, I was happy to attend the opening and see the students enjoying this vibrant new educational space.
---
February 4, 2021
BUILDING STRONGER COMMUNITIES
Community groups and volunteers play such an important role and so I was delighted to see Fairfax residents receive Australia Day honours this year, including Dr Carden Wallace AM of Mount Coolum who received a Member of the Order of Australia Award for service to marine science and to museums and galleries. Congratulations Dr Wallace and thank you for your service.
For community organisations, it's sometimes the small things that can make all the difference and I was happy to provide the Coolum Sharks Cricket Club with a new marquee recently. If any other local clubs need help to upgrade their facilities, purchase new equipment or deliver new events please check my website www.tedobrien.com.au or contact my office on 5479 2800 for information on Federal grant programmes.
DELIVERING LOCAL INFRASTRUCTURE
As one of the regions in Queensland that was affected by the 2019-20 bushfires, the Sunshine Coast has received an additional $1.3 million from the Federal Government to help fund a "Train Sunshine Coast" initiative that will help us attract more high value sports tourism.
Our region is already proving a popular destination for elite sporting teams from AFL, rugby, netball and water polo. With our eye on the 2032 Olympic and Paralympic Games in Queensland, this funding brings further investment to build our local capabilities in sports tourism while also bringing in revenue for local organisations and businesses.
One of my top priorities for 2021 continues to be delivering infrastructure for the Sunshine Coast and this year we will see the region's three biggest infrastructure projects progress, and all of these are majority-funded by the Federal Government: Bruce Highway upgrades between Caloundra Rd and the Sunshine Coast Motorway as well as the Maroochydore interchange and upgrades to the North Coast Rail Line.
COVID VACCINE ROLL-OUT
My office has been receiving enquiries about the COVID-19 vaccine roll-out strategy. Answers to the most common questions and links to further information is available on my website, or please call my office and ask for a factsheet.
FAIRFAX NEWS
Look out for my latest newsletter, which is due to hit letterboxes over coming weeks.
---
January 14th, 2021
2021
I hope you and your family have enjoyed a safe and happy start to 2021. We are all hopeful that this year we will conquer Coronavirus and return to a more normal way of life, but I ask you all to stay patient and vigilant as we move towards that possibility.
As a Federal Government we have been doing everything we can, and there are promising signs of a vaccine rollout ahead, possibly as early as February. But the Prime Minister has made it very clear that we will not rush the vaccine testing phase and will absolutely ensure its safety before it is given to any Australian citizen. Nonetheless, my hopes for 2021 are high and I hope you too are looking forward to the possibilities that this year offers.

FUNDING OPPORTUNITIES
As you know, my first priority is our local community and I am delighted to announce that three funding opportunities for not-for-profit groups are now open:
Stronger Communities Program
Grants of $2,500 to $20,000 for upgrades to facilities or purchase of equipment
Expressions of Interest close on 19th February
Building Better Regions Fund – Infrastructure Projects Stream
Grants of $20,000 to $10 million for shovel-ready infrastructure projects
Building Better Regions Fund – Community Investments Stream
Grants of $5,000 to $1 million for local events, strategic regional plans, or leadership and capability strengthening activities
Eligibility criteria and other information is available on my website www.tedobrien.com.au, or by contacting my office on 5479 2800.
SUMMER ROAD TRIP
My staff and I will be out and about in the electorate next week at the following mobile electorate office locations:
Monday January 18, 8.00 – 9.00am at Horton Parade, Maroochydore (outside Westpac Bank)
Wednesday January 20, 8.00 – 9.00am at Mudjimba Esplanade (next to Mudjimba Surf Life Saving Club)
Thursday January 21, 8.00 – 9.00am at Blackall Range Road, Woombye (opposite the IGA)
Friday January 22, 8.00 – 9.00am at Railway Bridge Park, Coronation Ave, Nambour (opposite the RSL)
We look forward to seeing you.