Member for Fairfax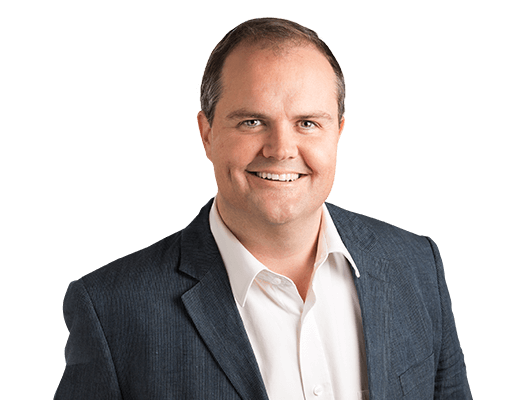 April 1st, 2021
SUPPORT FOR COOLUM COMMUNITY GROUPS 
Thank you to Coolum Beach Surf Lifesaving Supporters Club for their generous support for other hard-working groups who assist our local community. I was delighted to join with Club President John Ellingsen, Ninderry MP Dan Purdie and Cr Maria Suarez to present representatives from Coolum Beach's St Vincent De Paul, Salvation Army, Meals on Wheels, Quota Club, Coolum & North Shore Coast Care and Coolum HeArts with a share in the $42,000 fund.
VOLUNTEER GRANTS 
Volunteers are the unsung heroes who work tirelessly behind the scenes in many community groups across the Sunshine Coast and I'm keen to support them in any way I can. Please contact my office on 5479 2800 or email ted.obrien.mp@aph.gov.au for information on how to apply for federal government funding to support local volunteers.
Expressions of Interest (EOI) are now open for grants of between $1,000 and $5,000 which can be used to purchase equipment, help with fuel or transport costs or assist with volunteer training costs. EOIs close on Friday April 9, so please get in quick.
 AUSTRALIA POST WIN FOR COOLUM INDUSTRIAL PARK
Coolum's Eco Industrial Park now have two new street post boxes to support the growing number of businesses located there. Following a request received from local businesses, my office worked with Australia Post to respond to the needs of the business community and the new boxes were in place within weeks, saving businesses a long trip to the nearest post box. This may seem like something small, but I know that time means money in business and I'm always happy to help Sunshine Coast businesses however I can.
AUTUMN ROAD TRIP
After Easter I'll soon be out and about across the electorate as part of my Autumn Road Trip and I look forward to catching up with Coolum residents on Wednesday April 21, from 8 – 9.30am at Tickle Park. Please come along to chat with my staff and I about any federal government issue/s you would like to discuss.
---
March 4th, 2021
Road safety funding
One of my top priorities continues to be delivering safer roads for our region and I am delighted to announce $920,000 in Federal Government funding for two significant road safety projects in the Coolum/Peregian Springs area.
Coolum High School students will be safer thanks to new protective screens for the Havana Rd pedestrian overpass on the Sunshine Motorway and Coolum State School students will benefit from a new pedestrian refuge on Yandina-Coolum Rd.
While safety issues on state controlled roads is ultimately the responsibility of the Queensland Government, the Federal Government has provided funding for the fast roll out of lifesaving road safety improvements on rural and regional roads across Australia, to give greater protection to vulnerable road users, such as cyclists and pedestrians.
The lion's share of funding is being provided by the Federal Government and is subject to the State Government providing the balance of the funding and delivering the projects by June 30, 2020 under a 'use it or lose it' provision.
The $720,000 safety upgrade of the Havana Road pedestrian overpass will receive a $570,000 Federal contribution, subject to a $150,000 contribution from the State Government. Similarly, the $440,000 pedestrian refuge on the Yandina-Coolum Rd, east of School Rd, will receive a $350,000 funding boost, subject to the Queensland Government contributing the $90,000 funding balance.
I'm working with State MP Dan Purdie who's calling on the Queensland Government to act now to ensure we don't miss out on these funds.
School Community Grants
Congratulations to St Andrew's Anglican College on the opening of their new sensory garden which was made possible thanks to a $19,000 Federal Government grant.
The garden will provide a calm, natural space for students to learn via a hands-on approach to sustainable land care and food production and while I'm no green thumb, I was happy to attend the opening and see the students enjoying this vibrant new educational space.
---
February 4, 2021
BUILDING STRONGER COMMUNITIES
Community groups and volunteers play such an important role and so I was delighted to see Fairfax residents receive Australia Day honours this year, including Dr Carden Wallace AM of Mount Coolum who received a Member of the Order of Australia Award for service to marine science and to museums and galleries. Congratulations Dr Wallace and thank you for your service.
For community organisations, it's sometimes the small things that can make all the difference and I was happy to provide the Coolum Sharks Cricket Club with a new marquee recently. If any other local clubs need help to upgrade their facilities, purchase new equipment or deliver new events please check my website www.tedobrien.com.au or contact my office on 5479 2800 for information on Federal grant programmes.
DELIVERING LOCAL INFRASTRUCTURE
As one of the regions in Queensland that was affected by the 2019-20 bushfires, the Sunshine Coast has received an additional $1.3 million from the Federal Government to help fund a "Train Sunshine Coast" initiative that will help us attract more high value sports tourism.
Our region is already proving a popular destination for elite sporting teams from AFL, rugby, netball and water polo. With our eye on the 2032 Olympic and Paralympic Games in Queensland, this funding brings further investment to build our local capabilities in sports tourism while also bringing in revenue for local organisations and businesses.
One of my top priorities for 2021 continues to be delivering infrastructure for the Sunshine Coast and this year we will see the region's three biggest infrastructure projects progress, and all of these are majority-funded by the Federal Government: Bruce Highway upgrades between Caloundra Rd and the Sunshine Coast Motorway as well as the Maroochydore interchange and upgrades to the North Coast Rail Line.
COVID VACCINE ROLL-OUT
My office has been receiving enquiries about the COVID-19 vaccine roll-out strategy. Answers to the most common questions and links to further information is available on my website, or please call my office and ask for a factsheet.
FAIRFAX NEWS
Look out for my latest newsletter, which is due to hit letterboxes over coming weeks.
---
January 14th, 2021
2021
I hope you and your family have enjoyed a safe and happy start to 2021. We are all hopeful that this year we will conquer Coronavirus and return to a more normal way of life, but I ask you all to stay patient and vigilant as we move towards that possibility.
As a Federal Government we have been doing everything we can, and there are promising signs of a vaccine rollout ahead, possibly as early as February. But the Prime Minister has made it very clear that we will not rush the vaccine testing phase and will absolutely ensure its safety before it is given to any Australian citizen. Nonetheless, my hopes for 2021 are high and I hope you too are looking forward to the possibilities that this year offers.

FUNDING OPPORTUNITIES
As you know, my first priority is our local community and I am delighted to announce that three funding opportunities for not-for-profit groups are now open:
Stronger Communities Program
Grants of $2,500 to $20,000 for upgrades to facilities or purchase of equipment
Expressions of Interest close on 19th February
Building Better Regions Fund – Infrastructure Projects Stream
Grants of $20,000 to $10 million for shovel-ready infrastructure projects
Building Better Regions Fund – Community Investments Stream
Grants of $5,000 to $1 million for local events, strategic regional plans, or leadership and capability strengthening activities
Eligibility criteria and other information is available on my website www.tedobrien.com.au, or by contacting my office on 5479 2800.
SUMMER ROAD TRIP
My staff and I will be out and about in the electorate next week at the following mobile electorate office locations:
Monday January 18, 8.00 – 9.00am at Horton Parade, Maroochydore (outside Westpac Bank)
Wednesday January 20, 8.00 – 9.00am at Mudjimba Esplanade (next to Mudjimba Surf Life Saving Club)
Thursday January 21, 8.00 – 9.00am at Blackall Range Road, Woombye (opposite the IGA)
Friday January 22, 8.00 – 9.00am at Railway Bridge Park, Coronation Ave, Nambour (opposite the RSL)
We look forward to seeing you.