Tony Gibson – A Marcoola resident who is active in

the c

ommunity
A Warm Welcome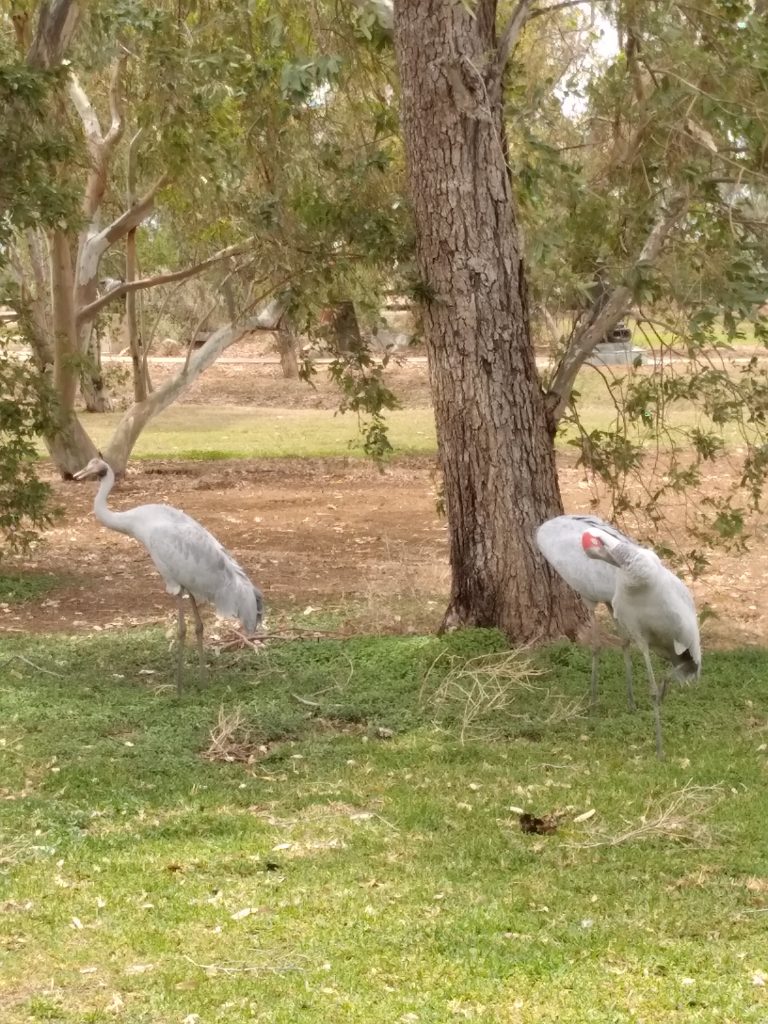 The Sunshine Coast is a wonderful chosen home, however, I also love to explore around the world and had the opportunity of a long weekend in the Longreach region. While the region is in a drought that goes back to 2011, the hospitality and warmth of the welcome could not be beaten. The flight from Brisbane is less than two hours on a daily service and we went with a local Sunshine Coast business Travel Associates.
When it comes to attractions the region has quite a few from the QANTAS Museum, Camden Park Station Longreach, Australian Stockman's Hall of Fame, Age of Dinosaurs, great pubs, historical towns, boat cruises on the Thomson River and the list goes on. Wildlife was fairly plentiful with brolgas, emus, kites and roos.
The tourism industry fortunately in the Longreach region and the Sunshine Coast has been able to just get by supported by you and I as we travel domestically in COVID times. Hopefully, this is about to change as vaccinations grow and we open the borders.
I think we have been late getting out and supporting local tourism and enjoying our great state of Queensland. The Longreach region has been the birthplace of some great Queenslanders including our former head of state and Governor-General Quentin Bryce who was born in Ilfracombe.
Like the Sunshine Coast, the people of Longreach are struggling with COVID, climate change and sustainability while rising to the challenges. The move to organic farming and renewable energy with a large solar farm providing energy to the electricity grid looks to be the world's best practice and is providing a bright future.
The appreciation we received from the local people of the Longreach region to make the trip to their part of the world was heartfelt. If we can provide the same heartfelt appreciation for the people visiting the Sunshine Coast all will go well for the future of our tourism industry.
Yes, let all of us provide that warm welcome to the travellers who visit our Sunshine Coast region and help local businesses when we book and make travel arrangements through local businesses to support local jobs and livelihoods on the Sunshine Coast.  
---
Achieving Zen
A white-lipped tree frog has again returned to one of our garden pots. The white-lipped tree frog has large toe pads, which help it to climb. The toes are completely webbed, and the hands are partially webbed. This frog can get into large pots and just wait for some passing insects to have a feed. When the rain comes you will definitely hear its call or bark.
We have a frog motel in the backyard which is a pot with gravel and PVC pipes protruding but so far no frogs have come to stay. The design has been made to stop toads from taking up a home so hopefully, we will have some residents one day.
I love the white-lipped tree frog and for me, they look to be in a very Zen-like state. What is a Zen? A popular current definition from the Webster dictionary defines "Zen" as – "a state of calm attentiveness in which one's actions are guided by intuition".
A state of relaxed, calm and peacefulness being in the moment is the way I typically see a Zen state. I can see this state in people, wildlife and our pets at certain times.
In a more religious context, Zen is often associated with Japanese Buddhism. Students of Zen aim to achieve enlightenment by the way they live, and by mental actions that approach the truth without philosophical thought or intellectual endeavour.
We can achieve that Zen state by meditation. Meditation starts with the connection to the breath relaxing the body, mind and spirit. The training of the mind can occur to be calm, suspend judgement and the continual intellectualising accepting things as they are.
Attaining Zen can be in a garden, in the bush or by the sea. It does not need to be in a cross-legged sitting meditation posture and could be walking, swimming or surfing.
We are very fortunate there are many places in nature and our backyards here on the Sunshine Coast help us achieve a Zen state. The relaxed coast lifestyle with visitors sharing the dream could see the Sunshine Coast being a "Zen Central". "Just Breathe and Enjoy!"
---
Healthy and active ageing!
I was very happy to attend the 'Building Better Brain Health' workshop conducted by the Sunshine Coast Council and the University of the Sunshine Coast last Friday. The workshop at the North Shore Community Centre at Mudjimba was about better brain health plus the relationship between healthy food, social connection and mental engagement.
The workshop highlighted that:
*Nutrition has been linked to a 53 per cent potential reduction in Alzheimer's disease;
*Optimising mental and social activity reduces Alzheimer's risk by 48 per cent;
*Nutrition reduces moderate-to-severe depression by 32 per cent;
*Lack of social connection and loneliness increases cognitive decline and the risk of developing dementia by as much as 20 per cent, and it has also been shown to be associated with an increased risk for premature death, similar to smoking, alcohol consumption and obesity.
*Meditation has been shown to offset age-related cognitive decline.
These factors confirmed my understanding and provided up to date research on important health and wellbeing practices for our community. The fun workshop provided lots of 'how tos' and used the collective wisdom of the participants. Some very healthy and tasty food was sampled from the interactive and practical demonstrations.
The Sunshine Coast could become one of the leaders for health, happiness and harmony with longevity and diversity of citizens in a really vibrant inclusive community. We could become a blue zone?
Dan Buettner in his book 'Eating and Living Like the World's Healthiest People' looks at solutions for healthy communities. Buettner has discovered five places in the world – dubbed blue zones – where people live the longest and are healthiest: Okinawa, Japan; Sardinia, Italy; Nicoya, Costa Rica; Ikaria, Greece, and Loma Linda, California.
In my training and research into nutrition, regular exercise, meditation and social interaction certainly are standouts and the Sunshine Coast is well-positioned to become a leader. With a strong health and wellbeing community of providers and researchers on the Sunshine Coast encouraging and coaching the community I can definitely see we could become a blue zone in the future.
I would like to thank the Council and the University for fostering healthy and active ageing.
---
Doing Practical!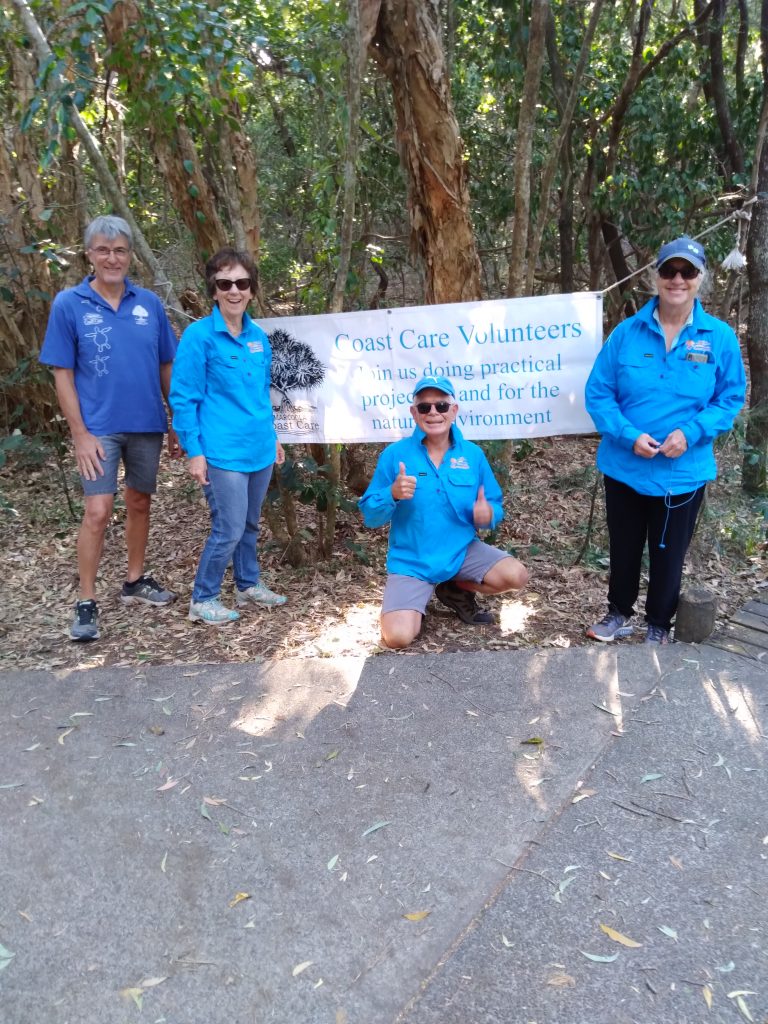 I love keeping our natural environment protected. On Sunday morning as I rode past Mudjimba a beautiful eastern grey kangaroo was just negotiating the road in front of me on its way to a conservation area. This is not a rare occasion for us on the North Shore and being able to keep wildlife and humans living within a safe home is many people's quest.
We have seen the decline of numbers of macropods on the Sunshine Coast. Macropods are plant-eating marsupial mammals of an Australasian family that comprises the kangaroos and wallabies. The eastern grey kangaroos and swamp wallabies can live happily with us as long as we maintain habitat and pathways to beach dunal conservation areas and national parks.
It is important to maintain sustainable numbers including the breeding males in the mobs of kangaroos. Over the past couple of weeks, we have seen the loss of several large breeding males due to car strikes at Sippy Downs and Twin Waters.
Dr Elizabeth Brunton a wildlife ecologist with a passion for conservation research and urban ecology has been studying the decline of macropods on the Sunshine Coast. Recently she highlighted the decline from 110 to 13 kangaroos at the University of the Sunshine Coast at Sippy Downs. Dr Brunton sees the sustainability of macropods threatened at the university and around the North Shore and Coolum regions as a result of the airport and other urban developments.
One way to get involved with protecting the natural environment is to volunteer with Coolum and North Shore Coast Care. Why I like "doing practical" work with Coast Care is that we are regularly working to improve the habitat for our wildlife by planting and weeding to retain our native species. It only requires the commitment of a couple of hours weekly or monthly to make a difference in retaining healthy habitat.
We need people to "Just Do It" and make a commitment to nature conservation. It is so easy to become involved with very little training and the option of no meetings. As a volunteer, you will be very welcome. So if your values include preserving the native fauna and flora then you need to get involved and have some fun as a Coast Care volunteer.
Please contact me directly on 0419791860 or Coolum and North Shore Coast Care (president@coolumcoastcare.org.au) for more details.
---
Spring's Seasonal Bounty
On Sunday, I visited a strawberry farm at Bli Bli and was with many other people out in the fields picking a selection of juicy, red and delicious strawberries. We were able to purchase beautiful creamy strawberry ice creams from the farm shop and cafe. Being the first weekend of the school holidays there were many young families picking and eating the great local fresh produce.
Some like us then went next door to the Maroochy Wetland Sanctuary to explore the boardwalk trails to the river. The sanctuary has an array of up to 180 bird species and other special fauna and flora. I was fortunate to see a beautiful Azure Kingfisher.
We are so fortunate to have such fertile land that can deliver wonderful fresh produce within our Sunshine Coast hinterland. We only have to go to adjoining areas close to the coast like Valdora and Yandina to find working farms. We need to retain this productive rural land as a matter of priority.
One of the greatest threats with the increasing population and climate change across the world is food security and Australia exports significant food. The prices of many of these products are continuing to increase to record levels as we feed a hungry world. We are fortunate we can locally produce beef, dairy, berries, avocados, pineapples and a range of other fruit and vegetables.
We will experience the Spring Equinox of 12 hours of daylight and 12 hours of darkness on Thursday, September 23. Let us hope the forecasted wetter spring eventuates. So far September has been dry and we need a turnaround with more than usual rain in October and November to sustain local farm production.
A drive in the Sunshine Coast hinterland will help to dispel this myth that fresh produce only comes from supermarkets. I suggest visiting some farms and maybe picking some local produce to enjoy Spring's seasonal bounty.
By purchasing local, fresh and in-season fruit and vegetables at a roadside stall, local market or shop you are doing our local economy and your health and wellbeing a power of good. Enjoy our beautiful rural backyard.
---
What a celebration!
It seems some time since many of us have had the opportunity to celebrate something very positive in our community. However, last Saturday the North Shore Community Centre celebrated its 10th birthday at Mudjimba.
Locals from the Pacific Paradise Progress Association were the inspiration behind the centre being built and the then local Sunshine Coast Councillor Debbie Blumell provided the guidance and support in order to get the centre established. Ten years later the centre is led by President Richard Dennis, centre coordinator Shannon Embery and a magnificent management committee.
The programs presented at the centre are many and varied, from fundraising events; performances (drama, concerts); exhibitions; religious services; presentation nights; workshops; educational classes; health and wellbeing services; play-group activities as well as youth and senior citizens' programs. The programs seem to be ever-expanding as the centre responds to increasing demand with the growing and diverse population located within the Maroochy North Shore.
It was a great celebration evening with fine speeches and memories recounted by the many local community members who have contributed to the success of the centre. I liked the words of praise and an analogy from our state representative Fiona Simpson who talked about the centre being a community connector and the arteries of the community providing kindness. For me also, the centre is continually redefining its purpose and it is quite organic and evolving like the human body as it needs to respond to change.
The North Shore Community Centre project has been a wide community effort for all the communities on the Maroochy River North Shore and has attracted many passionate volunteers and a small paid team of workers, which enhance its success. This team recognises the need for change, evolution and providing that continuing warm and kind welcome to all members of the community.
For me, getting the catering and entertainment right for a celebration has always been critical and we were able to experience the talents of local businesses at the birthday celebration. There was wonderful food and of course, a celebration needs a fine celebration cake to die for as the saying goes.
What a well-deserved celebration for all those who have participated in the centre's success.
Let the team at North Shore Community Centre continue on with the great work and check out what is on by visiting them one day soon.
---
Who moved my cheese?
On the Sunny Coast we have been able to experience many of the things we enjoyed pre COVID19 – like going surfing or swimming in the beautiful blue ocean or hopefully still going to work to get enough money to pay bills.
However, it is not the same with activity down substantially. The airport is celebrating a flight from Adelaide and there are no flights from Sydney and Melbourne, so where are the domestic or overseas tourists? We can't go over the border to New South Wales for a weekend.
Yes, here we are pretty well COVID free at this minute as I am writing and some of us are getting vaccinated to hopefully be able to sustain the impending storm with the opening of both domestic and international borders. I am not saying open up too quickly and I largely support the stance of our Premier.
We want to see our loved ones who do not live in this state or country for life events like weddings and funerals but are prevented from doing so due to health and safety risk management processes that protect the majority of the population.
Many years ago I was trained as a change manager and one of the tools I used was "Who Moved My Cheese" by Spencer Johnson. The process which you take participants through is based on a fable of four mice whose object is to get cheese to sustain their survival. Well, things change and to get cheese in the new world they have to change their ideas and learn anew. It becomes obvious to some of the mice without change they will suffer extinction.
The conclusion is "a positive adaptation of change requires one to abandon fear and self-satisfaction." Who Moved My Cheese shows the need for courage, love and compassion. Hopefully, more people will be change-ready, courageous, loving and compassionate to address challenges like climate change and pandemics.
All one can do is – "Be the change you want to see in the world" (Mahatma Gandhi).
Let us try to accept and respond to change that is happening all around us every day with humility and adaptation.
---
Wildflower Festival 2021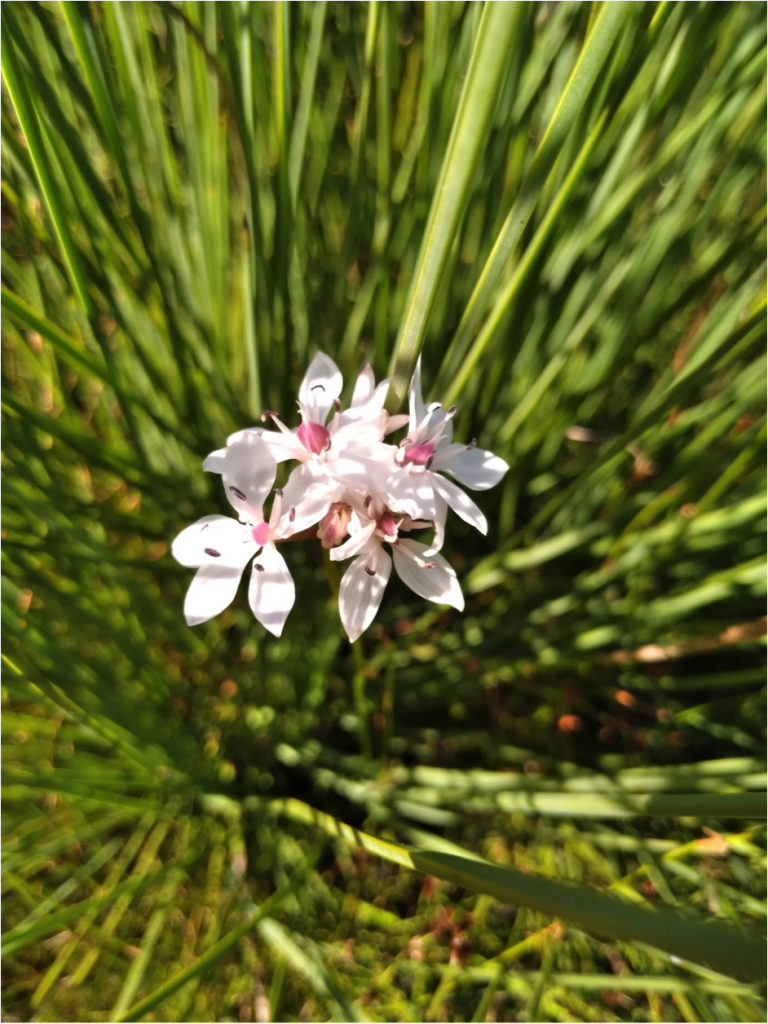 Last weekend with another volunteer from Coolum and North Shore Coast Care, I was able to take wildflower walks in the Marcoola sections of Mount Coolum National Park to view the tiny jewel wildflowers. The flowers come in white, purple, red, and gold and are a delight to view each year in late winter and early spring.
We had great interest and feedback from participants who enjoyed the two walks in the Marcoola sections of Mount Coolum National Park. An example of the feedback includes – "I have just emailed Coolum and North Shore Coast Care to thank them for the attention that had gone into the opportunity I had yesterday, experiencing the beauty of the Wallum heath…. An amazing environment."
I believe Coast Care has been conducting wildflower walks since 2002 and since I have been involved it seems to have kept a great deal of interest for the community. This annual event really helps Coast Care achieve its goal to get community support. This goal is for a, "sustainable environment and protection of our unique northern Sunshine Coast landscape."
The guided walks are nearly finished or fully booked until next year but this does not stop you undertaking your own walk, as many of the flowers are very accessible. While you will see many wildflowers on an ascent of Mount Coolum an easier and very enjoyable walk to Mount Emu from near the entrance of Coolum State High School will ensure you experience a large variety of wildflowers. Another area to view flowers is just beyond the Parkedge Road, Sunshine Beach entrance of Noosa National Park. Here you will find many beautiful wildflowers if you take a wander on one of the tracks.
It is best to go to the Sunshine Coast Council website for a brochure for a self-guided walk to get a description of the wildflowers before you head out.
Enjoy our beautiful spring and the wildflowers.
---
What is your view of beauty?
On Saturday morning I dropped into the Marcoola Farmers Market to top up our supply of fresh vegetables. As I was looking around at the various market stalls, I came across an object that looked like a telescope on a tripod for scanning the night skies.
I enquired with the stallholder 'Lilla' who told me to take a look. It turned out to be a kaleidoscope, which is an optical device that uses refracted light, mirrors, and pieces of glass to produce beautiful colourful patterns. Mick the Marcoola Farmers Market convenor had cleverly manufactured this device to provide beauty with symmetry, design, and colours to surprise and delight those willing to take a look.
In these challenging times, it is wonderful to be able to view things in a different way and kaleidoscopes are common toys for children. My view is that we can do with more simple pleasures like having a view of beauty through a kaleidoscope.
I think the term kaleidoscope could be used to describe the beauty, colours and light of our Sunshine Coast attractions in the late winter and early spring. As we spring into spring the days have been magnificent with a balmy 24 degrees on Sunday attracting lots of day-trippers and many residents getting out and about.
Later on my market Saturday I was able to walk within the Marcoola sections of Mount Coolum National Park looking for tiny colourful wildflowers of beauty like Milkmaids. This was in preparation for the Sunshine Coast Wildflower Festival walks which is coming up soon.
Yes, my view of the beauty is well encapsulated by a kaleidoscope when I consider the natural scenes of the Sunshine Coast. The seascapes and the landscape images taken by local photographers and artists show only a tiny snapshot at a point in time.
Also, it is important to be compassionate around COVID and the desperate plight of refugees from Afghanistan. We need to provide love and compassion supporting our fellow human beings and at the same time looking for beauty wherever we can.
Beauty is in the eye of the beholder and I choose to see it everywhere and hope we all do.
---
Why do we live here?
Recently, we were able to support a family member in Brisbane who had to access a Queensland Health hospital for an emergency surgical procedure. The family member had previously accessed mainly private health services and was very pleasantly surprised by the efficiency and quality of the public health system.
I appreciate the very valid concerns about waiting lists for non-emergency treatments in the public health system. Like Brisbane, the Sunshine Coast today has high standard health services with the public Sunshine Coast University Hospital and a range of private hospitals like Buderim Private Hospital. Sunshine Coast residents are fortunate to be in close proximity to these services, which have been foremost in people's minds with COVID, an ageing population and the prevalence of chronic diseases in the community.
In addition, to the high-quality health services on the Sunshine Coast, there is the increased advantage of having a diverse suite of medical practitioners such as medical doctors, nurses, therapists, cleaners, wards staff and receptionists to name a few. These roles increase employment opportunities for young people after completing their schooling and people in turn migrate to the coast.
The Australian Bureau of Statistics Census, which was recently completed, will help to ensure up to date data is available for planning health services but also ensuring that education and training services are adequate to ensure we have sufficient skilled individuals to deliver services. Also, we will need affordable places for health, education and training workers to live in which will be close to their place of work.
I think the reason many of us live here is that we have had planning and an acceptable level of service delivery for the 350, 000 people who now call the Sunshine Coast home. I know there are plenty of different opinions and there are opportunities for improvement with the census critical in supporting further planning as the population grows. We will need strong advocacy by the community to ensure politicians and planners listen.
Yes, I know why I live here with good services and a wonderful natural environment of beaches, bush, rivers and mountains it is hard to beat. Also, because nature and community are connected and sustained for that great lifestyle we enjoy.
---
Woo Hoo! Yay! Thank Goodness!
While patience is one of those ancient jewels, which many of us have a limited store of, the announcement that the latest lockdown would end last Sunday for SE QLD was cause for celebration. You might have had a Woo Hoo! A Yay! Or a Thank Goodness! Or some other expression or feeling of delight due to things changing for the better.
When we look around, living on the Sunshine Coast through the most recent lockdown was not too bad. You could get out for exercise up to 10 kilometres from home in an uncrowded, clean and green environment. Wonderful winter weather with clear skies and sunshine abounded most of the time and meant many of us could nestle down and stay put in our homes.
Ancient wisdom tells us in "Restoring Order" – "Excessive laws result in poverty and dishonesty. Using force results in violence. Selfishness and cleverness only create greed and exploitation. The wise person governs others using honesty and fairness. When people are trusted and given responsibility they become honest. Self-mastery is the consequence of being, not striving. This is the way to enjoy a simple and wholesome life (Dao Te Ching)."
The COVID laws are resulting in poverty and dishonesty and the sooner a large percentage can get vaccinated the better. I believe largely our governments are trying hard to be honest and fair but certain individual freedoms and beliefs are being sacrificed – as occurs with such laws.
We see that in cities like New York after much death and suffering it appears that a level of normalcy has returned with a large percentage of people being vaccinated.
My partner and I were fortunate to have recently completed our course of AstraZeneca vaccines and our son and partner in Sydney chose this course after talking to their GP. When you love to travel around the world, getting vaccinated has been the health precaution, I have chosen to take or it has been mandated.
We do need to consider the economic, social, cultural and environmental impacts with much of the population seriously impacted by the lockdown and COVID restriction process. Yes, everyone is entitled to a simple and wholesome life.
---
Going for Gold?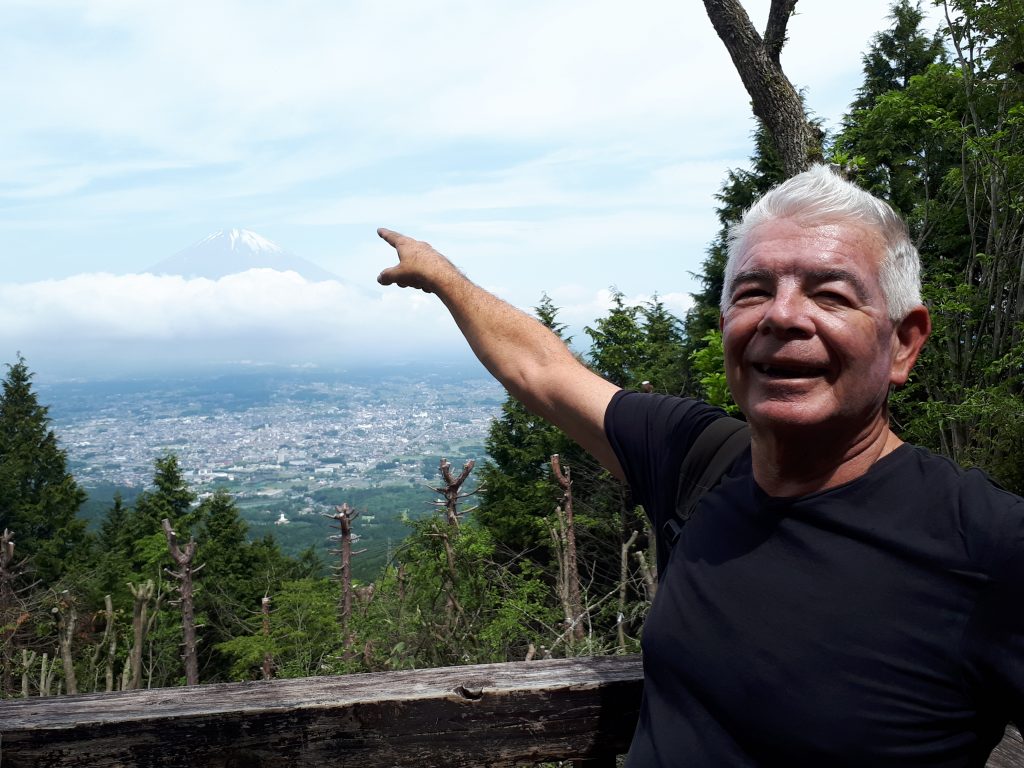 Back in March, I wrote about "Olympic Dreams" and discussed the necessities for fulfilling the dreams of excellence in sport. I suggested with the plan to use existing facilities, investment in social housing, national parks, sport and recreation, and development of rapid transport infrastructure it should provide a long term benefit. The successful bid for a 2032 Olympic Games in South East Queensland is behind us and the hard work starts now.
It has been very enjoyable seeing the success of the Australian contingent at the Tokyo Olympics and this has been a welcome distraction from the COVID lockdown that we all currently find ourselves in. So many gold, silver and bronze medals for those Australian and other countries' athletes who have worked so hard – it has been very emotional and gratifying seeing the triumphs and disappointments.
I have particularly enjoyed seeing the mountainous countryside around Mount Fuji highlighted in the bicycle road races. It reminds me of my short time in Japan trekking in the foothills of Fuji with the elusive mountain shrouded at times in cloud-like our local Mount Gul'um.
However, there is a big difference between South East Queensland and the megacity of Tokyo. Tokyo is probably the biggest megacity on Earth and it has many problems with its monsoon climate zone and location on an active earthquake and a volcanic belt. Tokyo has lost many of its population because of catastrophic floods, high tides and earthquakes.
We are fortunate that currently, we do not have the population problems of the Tokyo region but we have to ensure we plan around challenges like climate change, coastal low lands and increasing population pressures.
I see our Olympians leading the way with a message of how important a life full of positive health and wellbeing is and this has been a unifying purpose for all Australians as we aim for a successful and sustainable 2032 Olympic Games in South East Queensland. Yes, "Going for Gold" for me means a focus on health and wellbeing and combining modern sport and health science with ancient traditional approaches.
A correction from last week's column and thank you to my readers as Eudlo Creek flows directly into the Maroochy Estuary.
---
Why Explore the Maroochy Valley?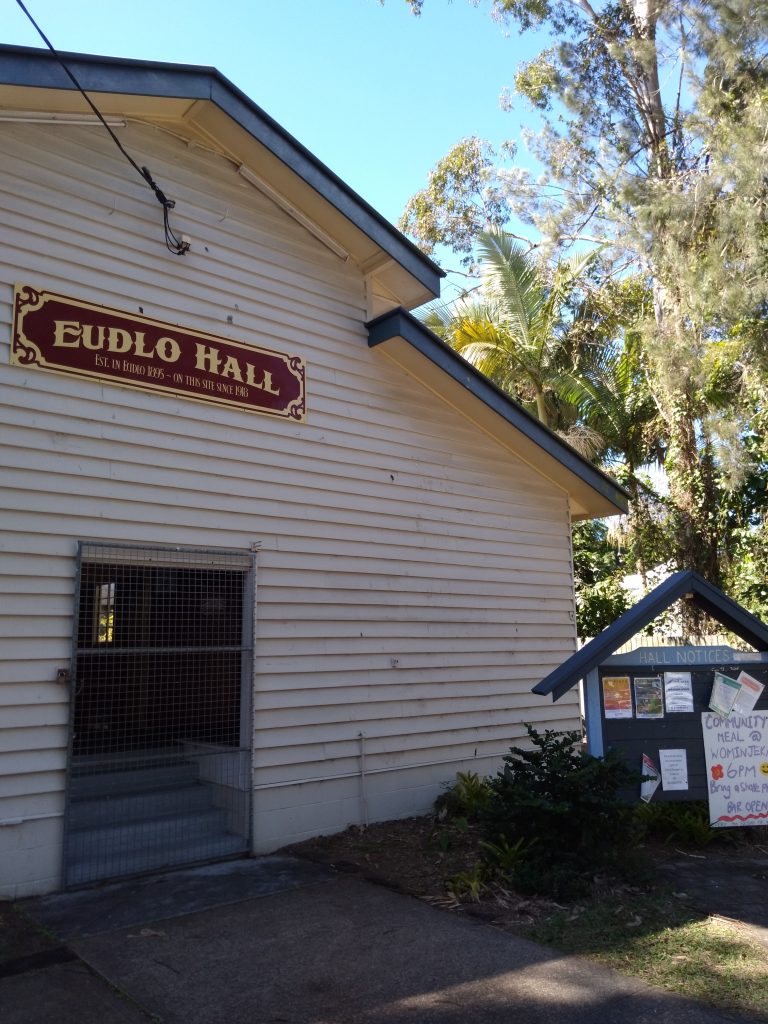 I love to explore and get to know different places and people particularly finding some of the connections to our Maroochy River north shore. One such place is the tiny hamlet of Eudlo which is on Eudlo Creek that flows into Petrie Creek and finally into the Maroochy River.
In many ways Eudlo is more a rural district from the Blackall Range in the west and it is bordered by Palmwoods and the Mooloolah Valley. It is a very green treed area with Eudlo Creek National Park and small acreages for country living, which have so far escaped new residential and industrial estates.
We rely on the maintenance of the creeks and estuaries like Eudlo Creek as largely low density green spaces to ensure the water quality of the Maroochy and provide connectors for wildlife from the country to the coast. The biodiversity of our coastal conservation areas will be significantly impacted should the land use change to be more urbanised or used for industrial use which is now progressing closer to the coast.
The hamlet of Eudlo has a community hall, state primary school, a café, general store, post office, rail station and only a few streets of houses. The preservation of the character of such a quaint historical town with the biggest events generally being the occasional market at the hall is important for everyone on the Sunshine Coast's heritage, health and wellbeing.
The "biggest thing" to happen to Eudlo was the visit of the Dalai Lama to the Chenrezig Buddhist Institute some 10 years ago attended by thousands of people. The Institute which is on a largely forested acreage just below the Blackall Range welcomes visitors to the goompa, gardens, shop, library and Big Love Café upon making bookings.
His Holiness the Dalai Lama is also the author of many books like the "Art of Happiness – A Handbook For Living". A spiritual leader who encourages us to be compassionate, serve others and see "the very purpose of our life is happiness, the very motion of our life is toward happiness" is sure to be popular. Go explore our valley for happy days and a quiet peaceful experience.
---
No man is an island?
22nd July 2021
It was one of those magical winter days last Sunday when the sea is so calm, the sky and sea so blue and the water and air so clear that you can see forever or maybe just across the water to Mudjimba Island. I mused with the thought of going and living on the island for a while – as free as a bird.
English poet John Donne famously wrote that "no man is an island," comparing people to countries, and arguing for the interconnectedness of all people with God. It is generally held to mean that every member of the human race must, at some point, seek or need contact with others.
This basic need for contact is being severely tested with COVID mask-wearing, lockdowns and a myriad of regulations. We were just hearing the latest COVID regulations were being tightened meaning that some of the important connections and celebrations of milestones like family birthdays were going to have to be postponed once more.
In our community, there are feelings of anger, anxiety and frustration as sporting teams and politicians were flying here and there around the world but our loved ones and those not as well connected were not getting the same privileges.
I had been so fortunate over the weekend to take a walk in a national park with a friend. Also, we looked after our grandchildren while watching my son and daughter-in-law participate in the Jetty to Jetty Fun Run with thousands of happy people.
The constant media coverage of the unfolding COVID challenges at times make us feel like taking refuge and being alone on a beautiful island like Mudjimba Island. With the weather the way it is you could snorkel with the turtles enjoying the corals and other wonderful marine life whilst just catching enough fish to fill your belly each day!
Of course this is not realistic as no person is an island. Without the regulations protecting Mudjimba Island national park values would suffer.
It is time to again recognise our interconnectedness coaching each other with generous loving hearts and observing the regulations for everyone's health and wellbeing.
---
Does humility, calm, resilience and respect work?
15th July 2021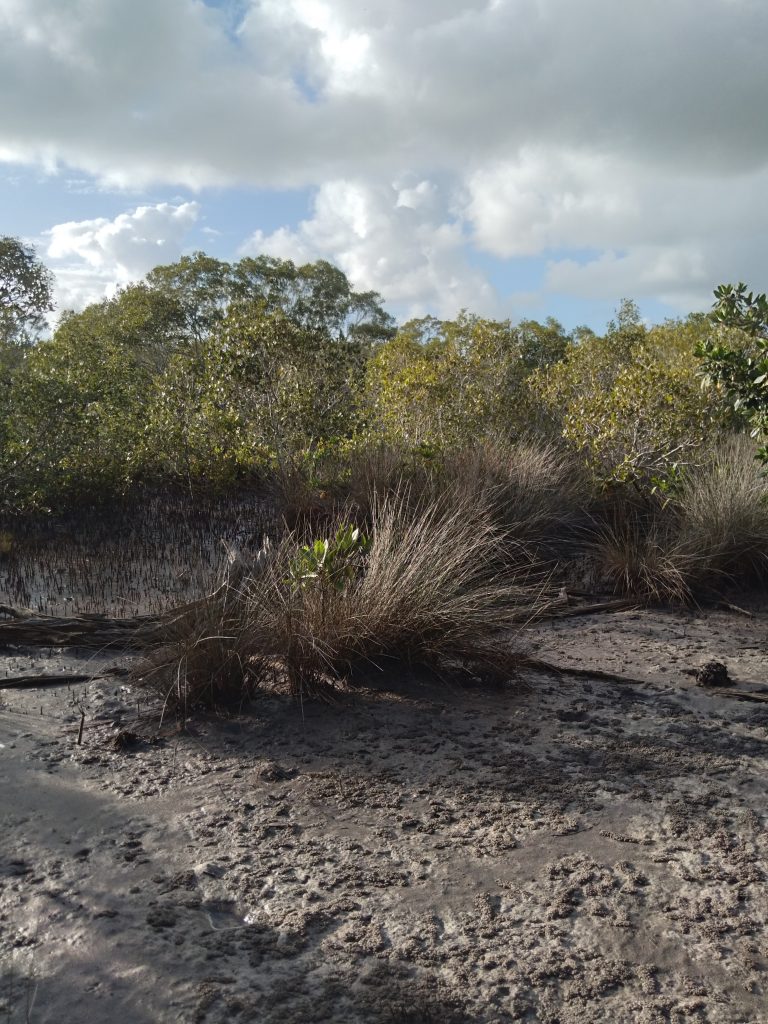 Does humility, calm, resilience and respect work?
last week was NAIDOC week with a theme of working to heal the land or country. On the Sunshine Coast Kerry Jones – Kabi Kabi traditional owner opened the celebrations in Nambour at the Council chambers. " Heal Country" called for stronger measures to recognise, protect, and maintain all aspects of Aboriginal and Torres Strait Islander culture and heritage.
Kabi Kabi's Linden Davis also indicated that we all have a role as custodians to heal the land and I see the work of traditional owners and conservation groups working to protect the natural environment particularly pertinent to this healing. The work to rehabilitate plant and animal communities such as protecting the water mouse and mangroves at Bli Bli on the Maroochy River, or protecting pandanus on the coastal dunes to heal country are examples.
I find the resolve and determination of many of our traditional owners inspirational and they have so much to teach us about this country. The humility, calm, resilience and respect of our Kabi Kabi elders provide the type of leadership we need in Australia.
Like many of you on Saturday night I was up late to watch Ash Barty inspire us with her ability on the tennis court as the world number one female tennis player won the Wimbledon Tennis Final. Ash is a great role model and humility is one of those things that really great leaders possess. As Ash says she aims to be a good human being – kind everyday and this certainly comes through in her attitude to life.
Her mentor and indigenous trailblazer Evonne Goolagong Cawley describes Ash's humility and hard work. Ash made special mention of the way that Evonne had inspired her to reach the pinnacle of world tennis when receiving the trophy.
Yes, humility, calm, resilience and respect really does work and all Australians would be proud of the efforts of indigenous and non-indigenous Australians who can inspire us in endeavours to make it a better world.
Measures that recognise, protect, and maintain all aspects of Aboriginal and Torres Strait Islander culture and heritage need to be our focus as the custodians of today.
---
We should show gratitude?
8th July 2021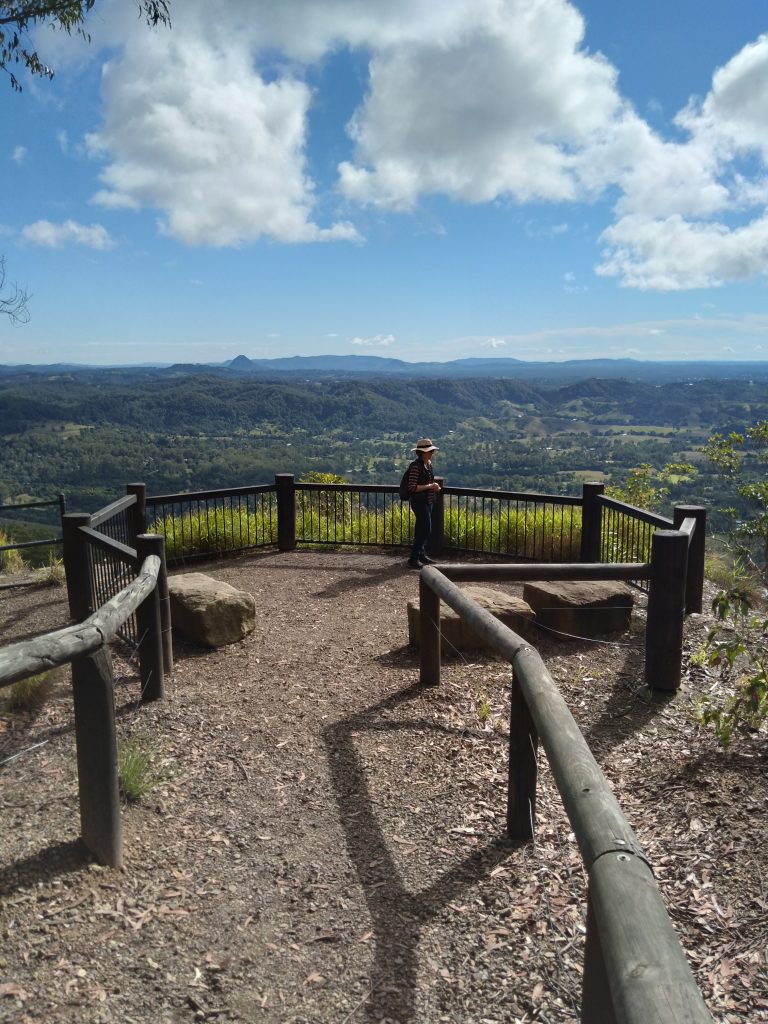 When I think of being grateful it seems to me it is about opening the heart, being kind to yourself and others, and being positive and mindful. Why I have started to think more about being grateful is certainly our experience with the COVID pandemic that has been a prompter.
We have just come out of another lockdown and the death toll in comparison to countries like USA, Britain and India is relatively small. Many older and more vulnerable people have been able to at least get the first jab for the vaccine and by the end of the year hopefully the Australian borders will start to open up.
My experience of the restrictions have been quite good, though this is not everyone's experience and having loved ones overseas, losing jobs, wages or business are significant downsides. Therefore, businesses and wage earners need some financial compensation for these forced lockdowns.
Our outdoors or open spaces have received an appreciation from the community whether it be at the local park, beach or national park – these places mean we can easily socially distance.
On Sunday after the lockdown finished we headed for the hills for a picnic in the bush. A favourite spot with 180 degree views is Point Glorious at the end of the Blackall Range. Point Glorious is just up the road via Yandina and Cooloolabin with the final stretch recommended for 4 wheel drive or high clearance vehicles.
Places like Point Glorious are at our backdoor and it is easy to see why people are moving here and pushing up property prices. We have a housing crisis with people sleeping rough and in their cars. We need to open our hearts and be kind to those less fortunate with social housing a starting point.
I certainly feel positive and mindful due to the way the pandemic was managed by governments but access to vaccines for all ages is now critical in order to avoid further lockdowns and get back to business and personal lives as normal.
Yes, we should show gratitude and ensure our country remains the lucky one for all citizens, non-citizens and refugees.
---
In my backyard?
1st July 2021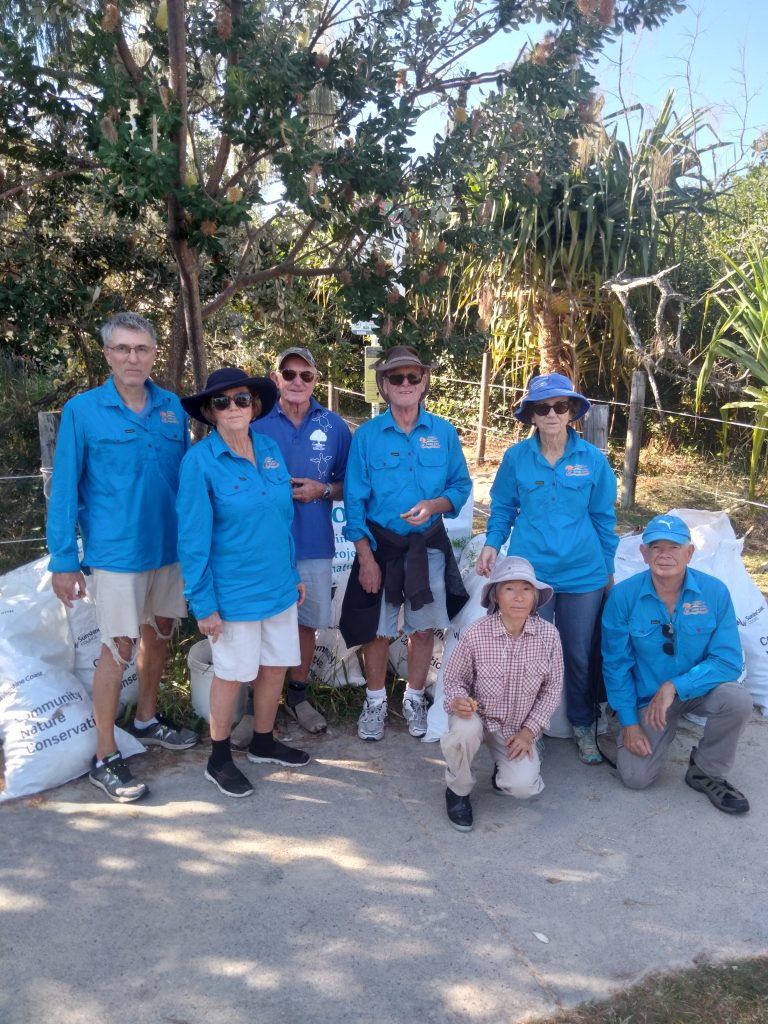 I am a citizen of the universe and call the planet earth home. I am not one of the mega rich like Richard Branson (VIRGIN GALACTIC) and Elon Musk (SPACEX) and have the resources to start looking for new places to live away from earth's gravity.
The planet Earth is our precious home for humans, plants and animals and we have international agencies like UNESCO to protect the world's heritage and potential future threats. Whilst here on Earth I am quite aware of threats to the planet caused by climate change and acidification of our oceans, and I realise there are solutions to the problems of fossil fuels like renewable energy from the sun, wind, and water.
In 2013 I made submissions on behalf of Coolum and North Shore Coast Care under the federal environment legislation against the proposed Carmichael Coal mine and railway in central Queensland. This was due to the failure to provide and assess greenhouse gas emissions and ensuing global warming, rising ocean level and ocean acidification externality impacts. This was on the Great Barrier Reef NP, Commonwealth Marine Reserve environmental resources and on coastal communities throughout Australia.
The environmental impact assessments submitted by Adani Mining were inadequate in failing to address strategic sustainable development mandates of the Queensland Government's Sustainable Planning Act (2009) (the Act), and its goal of reducing greenhouse gas emissions.
For nine years Coast Care has been going to the Great Barrier Reef undertaking environmental works. The interdependency of our oceans has been appreciated for a long time and work on the Sunshine Coast to protect the environment flows across our Earth.
Thank you to UNESCO scientists for the draft recommendation to list as "in danger" the Great Barrier Reef – the greatest living thing on this planet as this is in everyone's backyard who lives on the Earth.
This draft recommendation gives hope of change and that we will get support of the international custodians.
Thank you to all the environmental groups and volunteers working to save the planet and give us hope. It is a very beautiful and fragile planet so why not consider joining a group to look after your backyard?
---
How can we restore hope, rebuild trust and inspire optimism?
24th June 2021
We travelled to Brisbane by car last Friday. The journey took us 6 hours in total to travel the 200km return from Marcoola even though we tried to avoid peak hours. We have used the train from Nambour for this journey a number of times.
Also, earlier that week I had attended the OSCAR (Sunshine Coast peak residents group) meeting which was considering responses to the Sunshine Coast Regional Councils' mass transit strategy. The strategy has identified a range of options though there is feeling in the community that the light rail option is the clear preference from Council.
There have been concerns about the lack of transparency by Council in the process and for me the proposals appear to be a Trojan horse for increased population density development.
The Federal member Andrew Wallace has indicated that he will not support light rail and should the Council go it alone we can see a significant transport levy for all Sunshine Coast ratepayers. I would like to see high speed rail to Brisbane and improved bus services, but without funding and levels of government working together this will not occur.
We would need continual road traffic gridlock crises for a good public transport strategy to develop. On February 29, 2020, Luxembourg became the first country in the world to make all public transport in the country free to use. A public transport strategy that includes no charge for users sounds inspirational to me.
There is much behaviour change necessary to get people out of using private cars and here at Marcoola the roads are not yet in crisis. The urban densities like that proposed for the Sekisui site at Yaroomba could increase traffic considerably and bring on a crisis.
Author Hugh Mackay in the Kindness Revolution believes that we can see positive changes happening and the COVID crisis showed we could work together. He comments that we will get more "constructive and collaborative politics" that we can trust.
By acting with kindness and demanding that our politicians operate from the same values we can hopefully restore hope, rebuild trust and restore optimism.
---
Who loves the Sunshine Coast Show at Nambour?
17th June 2021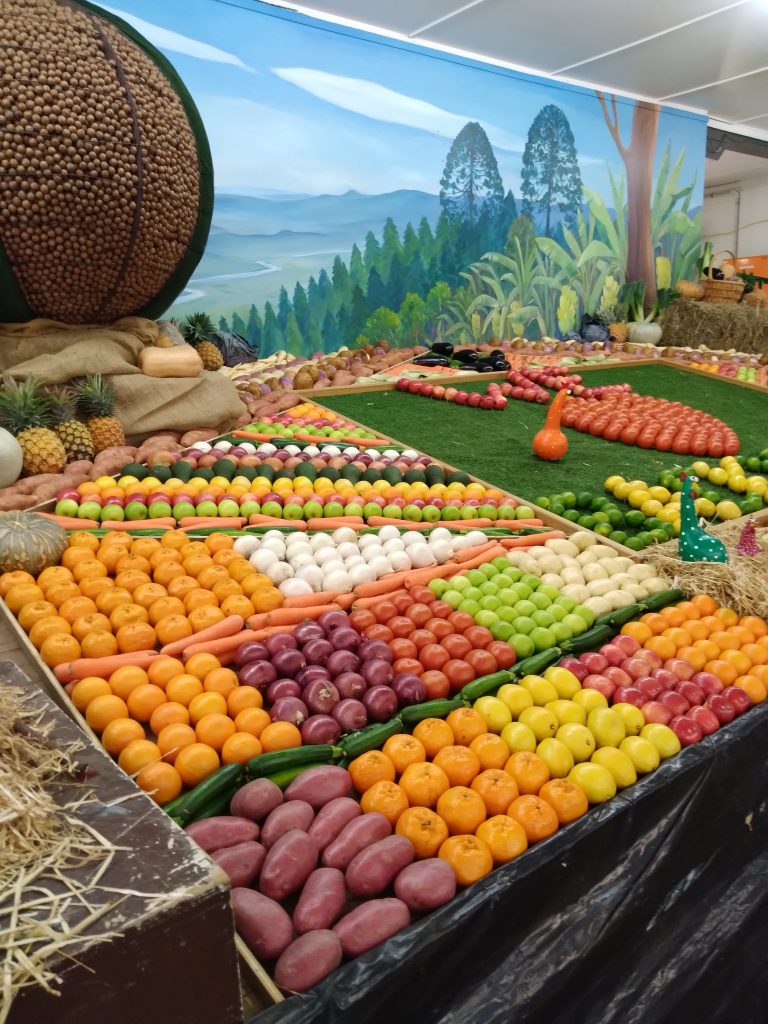 Our Sunshine Coast Show has just finished for another year and it was cancelled last year due to COVID. The rural show which is held in the green hills of Nambour has become one of those go to events where we enjoy the nostalgia and honesty of a much simpler time.
I experienced an early childhood in regional Tasmania with my grandparents on the family farm with dairy, mixed crops and a small orchard. Occasionally I helped out with the mainly friendly jersey cows at milking time. There was not much to be purchased from the shops with vegetables, meat and fruit all produced on the farm. My granny would make preserves of fruit and vegetables plus bake beautiful cakes and biscuits.
Each year when the Devonport Show came around granny would enter her cakes, biscuits and preserves in the show competition as well as enter displays sourced from the garden with floral art.
When moving to Marcoola and living only a short distance from the Nambour Show grounds we started to make the Sunshine Coast Show an annual event finding the charm of the smaller regional agricultural show.
I find there is so much love and attention that goes into the Sunshine Coast Show and try to get around to all exhibits, wood chopping, ring events, art and handicrafts, farm animals and much more. This year the winning iced cake was a beautiful turtle cake and the love theme came across in many of the wonderful handcrafted quilts. Of course there are plenty of tasty food, beverages and side show alley attractions to enjoy as well.
Clearly, I love the Sunshine Coast Show and so do many other people with over 8,000 people attending on the Friday public holiday. The bringing together of the rural and other regional people for a celebration of what we treasure in our community is special. I really was impressed by the young girls and boys competing hard in the woodchops or leading feisty cows around the show ring following on family traditions.
Yes, there is a great deal of love in Nambour especially at show time.
---
Is our environment worth celebrating?
10th June 2021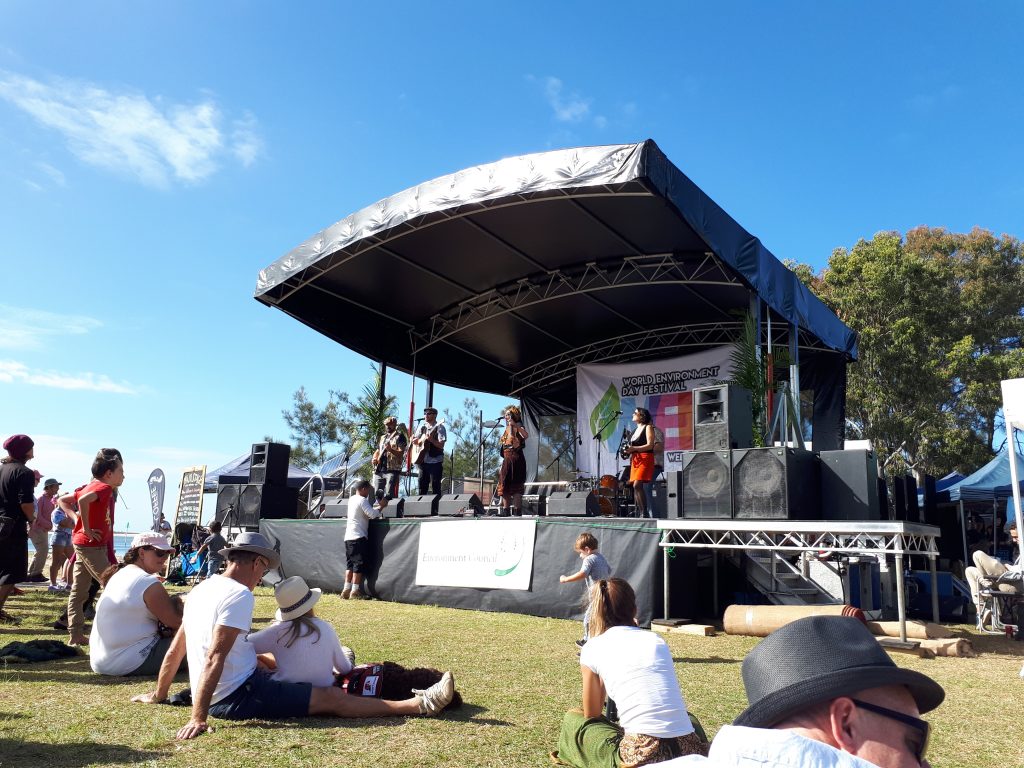 Last Saturday was World Environment Day, which has been an important date on my calendar for many years – usually with attending celebrations at Cotton Tree Park or at the University of the Sunshine Coast at Sippy Downs. In the past I really enjoyed what was a real festival atmosphere with people of the Sunshine Coast coming together with colourful stalls, displays, music, speeches and tasty foods.
This year with COVID restrictions the celebrations were more modest across the region and at Marcoola we continued on with our regular monthly Saturday tree planting and weeding on the dunes at South Marcoola. I was able to continue my personal celebration of World Environment Day with a walk in the Noosa National Park.
However, an incident that morning between a kangaroo and a motor cyclist on the David Low Way where the cyclist ended up lying in the middle of the road highlighted, yes we still have native wildlife needing protection.
Also, a walk within the Mount Coolum National Park several days earlier and coming across three beautiful swamp wallabies had given me the hope that in 2021, we still have a wonderful legacy to share with the wider community, our children and grandchildren. My partner had come across an echidna while crossing the Marcoola to Yaroomba Conservation Reserve to the beach several weeks earlier and her excitement was wonderful to see.
I really believe our environment is worth celebrating and had just completed an expression of interest for Coolum and North Shore Coast Care for the Sunshine Coast Wildflower Festival in August and September. This festival is being organised by the Sunshine Coast Council and supported by environment groups and the Queensland Parks and Wildlife Service. The wallum heath will shine with touches of white, purple and gold and we just need to take a short walk in nature to enjoy it.
I give thanks to the Kabi Kabi traditional owners and the elders past, present and emerging who have managed this land for 60,000 years and hope more and more people will take on a custodianship role so that future generations will be able to celebrate.
---
Olympic Dreams
4th March 2021
Like many others, I enjoy regularly swimming in the Coolum Pool and have moved from competitive swimming to being a lap swimmer as part of a fitness program. The pool facilities are in high demand with surprisingly many schools not having a pool. The public pools at Cotton Tree and Nambour are in high demand being the closest other public pools. By having facilities like the public Coolum Pool and the private St Andrews College pool, we can aspire to be Olympic champions.
To fulfil the dreams of excellence in sport it is necessary to have world-class facilities and the investment in sporting and recreation infrastructure available. It appears the priority will increase with the potential for a 2032 Olympic Games in South East Queensland.
With people wanting to move from capital cities to the regions without COVID, the pressure put on transport, affordable housing, the natural environment and sporting and recreation facilities continues to grow.
I have looked at research on the advantages and disadvantages of holding the Olympic Games around the world. With the plan to use existing facilities, investment in social housing, national parks, sport and recreation and development of rapid transport infrastructure – these key items should be a long term benefit.
Further investment in sports science and centres of excellence for sports like cycling, swimming, triathlons, surfing or kite surfing will be required for the Sunshine Coast to be able to participate as a South East Queensland Olympic Games partner. Some long-term jobs in sport and leisure as well as the tourism industry should flow from this event.
People have moved to the Sunshine Coast for lifestyle, health and wellbeing and a clean and green natural environment benefits. The greater ability to work from home has meant many jobs can be undertaken while residing on the Sunshine Coast rather than a capital city to enjoy these benefits.
There is a need to ensure we have diversity and equality for people and wildlife having a place to call home as well as letting us aspire to win an Olympic medal. We need nature and community connected and sustained for this to work.
---
Everyone is a surfer?
11 Feb, 2021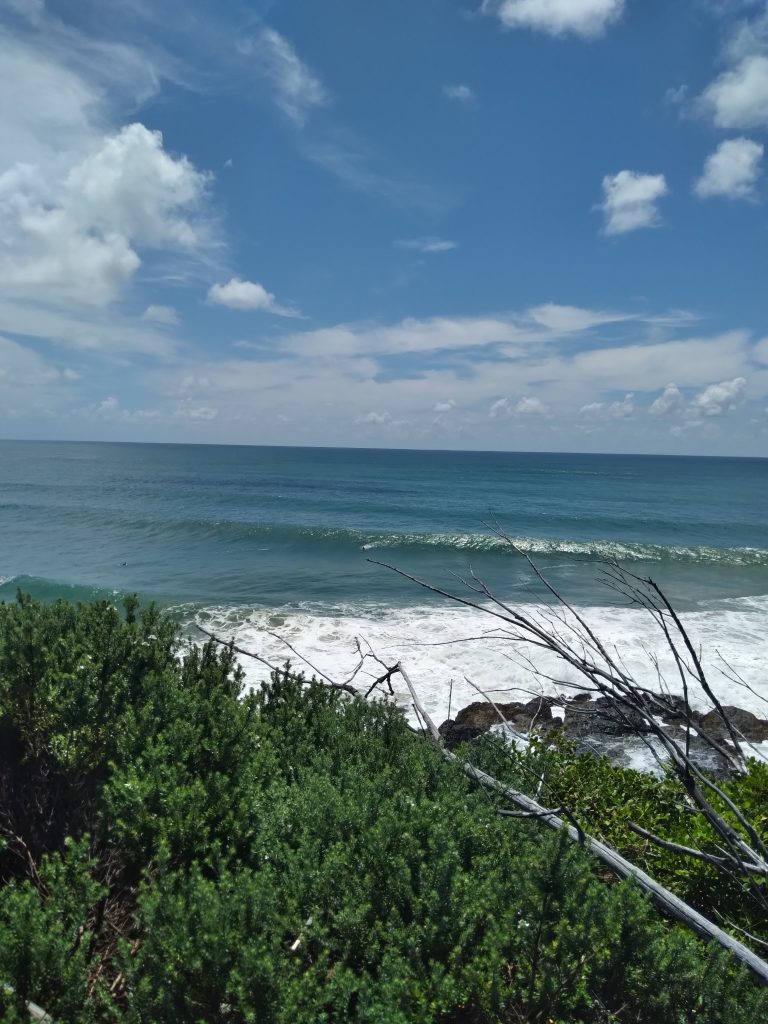 At the end of last week lots of vantage points like Points Perry and Mudjimba were filled with spectators watching the large waves crashing on the shores. The advanced surfers were out there testing their skills on the steep faces and I got to see some advanced surfers on the Sunday morning with some of the rounds of the Mudjimba Boardriders competition.
Everyone is certainly not an advanced surfer and many of us may never or rarely paddle out to ride a wave but the appreciation of the five elemental forces or energy in nature should be fundamental to our wellbeing. The five elements in Traditional Chinese Medicine (TCM) are fire, earth, metal, wood and water, and how our body and mind interact with nature.
The five elements are based on the natural rhythms of our planet and universe and we have those natural rhythms within each of us. The human body is 45 to 75 per cent water so many of us have this great affinity with the water.
I recently reread the "The Zen of Touch – The Art of Zenthai Shiatsu" by Gwyn Williams, a Mount Ninderry resident and an avid surfer. Gwyn describes "Oneness with the Elements and how spending time in the ocean, surfing until my arms can lift no more, remains my favourite fill-me-up pastime. I describe it to my friends as my health-pill…"
We may not be spending significant times in the ocean like champions Isabella Nichols or Julian Wilson or surfing the huge rollers on the point breaks. However, we can all work with the elements in nature to find that state of wellbeing. It is wonderful that champion surfers can make a living and lead in what has become an important industry to the Sunny Coast.
Not everyone is a surfer but we can all enjoy the energy in nature with a swim or bathe in the nourishing and refreshing waters of the clear and clean ocean, river or stream.
We still will have plenty of opportunities to enjoy the natural elements in our piece of paradise here on the Coast as long as we all continue protecting the natural environment.
---
Adopt a local patch
4 Feb, 2021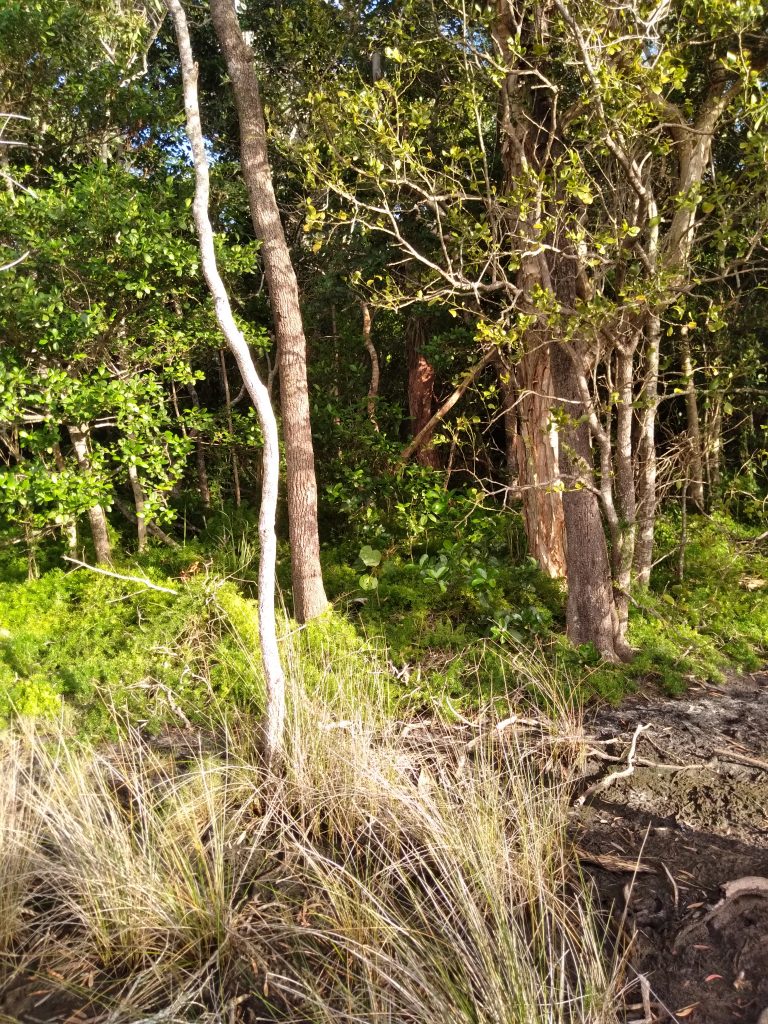 On Saturday it was great to see Surfrider Foundation coordinating a Clean Up For Hatchlings site at Marcoola. This annual event overseen by the Sunshine Regional Council from Coolum to Caloundra is really important to get the community involved in appreciating and maintaining biodiversity.
I had been able to bin some cans, water bottles and plastic packets on my walk in the Maroochy River Conservation Park. As a member of Coolum and North Shore Coast Care working with the community and government agencies, I am committed to preserving the natural environment keeping our beaches and waterways clean and maintaining habitat for wildlife.
If everyone could adopt a local patch to keep clean, weed and plant trees we would be much better off. By this patch I am not just talking about your own yard but going a bit wider to your local park, conservation park, beach reserve or other public spaces.
With the population expansion on the Sunshine Coast and South East Queensland generally more people are living in higher density communities. There is limited open space and much pressure on public spaces with this change. The difficulty in getting a car park space close to the beach on Australia Day in Coolum and on the North Shore was an example of the challenges to be faced.
The Councils and the Queensland Parks and Wildlife Services support a range of volunteer bush and dune care groups along the Sunshine Coast and I invite you to adopt a local patch and get involved on a regular basis.
While it might suit some people to volunteer their time during the week, at Marcoola there is also the opportunity to undertake revegetation work on Saturday mornings.
You can email me at tony.gibson@spirit3h.com.au or phone 0419791860 and I can assist you with further information on getting involved.
I am grateful for a wonderful natural environment but the challenges of climate change and increased population mean we all have to work together to retain our special places. By acting locally by adopting a local patch you can make a difference.
---
Reflect, Reconcile and Heal
25 Jan, 2021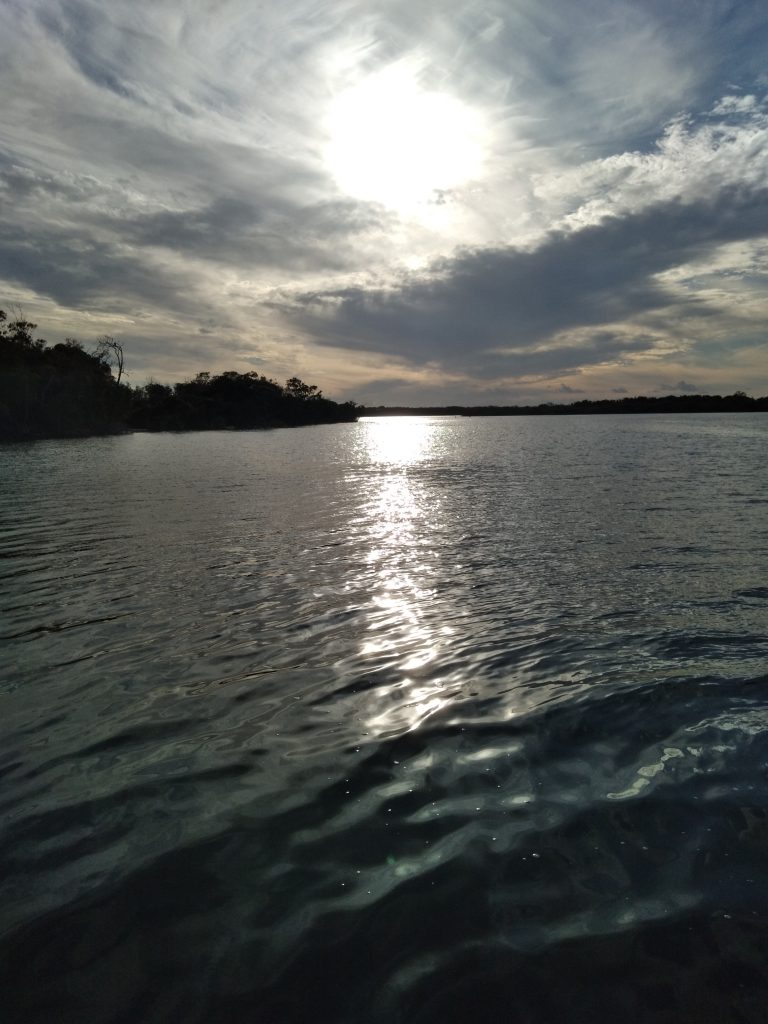 This Australia Day weekend was much quieter with Australian flags appearing outside houses in our Marcoola streets. There were few official celebrations in the community with COVID and Australian indigenous people seeing 26 January as a sad survival day.
I think it is important to celebrate a national day and it was interesting while travelling in India to see very happy people celebrating the Indian National Day. This was firstly celebrated on 15 August 1947 following independence from the British after a non-violent independence movement led by Ghandi
I can appreciate how indigenous people see the 26 January, 1788 first fleet arrival date as the invasion day. The British did not recognise the land was occupied by a culture that had existed for 60, 000 years. I believe the date of federation of the states may be a better date but I would be happy to see a date that all Australians can celebrate.
The Happy Australia Day song by Luke O'Shea on the history of black and white won two (2) awards at the Tamworth Country Music Awards. This song asks for "respect as we all love this land and everyone drinks from the same poison well". There is a need for much healing with all Australians acknowledging the history of dispossession and deaths with the invasion.
Australia is one of the countries not to reconcile with its indigenous people. Canada and New Zealand have treaties with their indigenous people to ensure rights and respect. Like these countries there needs to be education of all Australians about indigenous culture and their connection to country.
Indigenous peoples have poor outcomes in health, high rates of incarceration in prisons and land rights recognition dragging on. It is time to work for human rights that make Australian indigenous people fairly treated. Action for crown lands like the Maroochy River Conservation Park under native title and legal custodianship are overdue.
We need to reflect, reconcile and heal coming together to celebrate Australia Day in a wonderful lucky country for indigenous and non-indigenous Australians.
---
HAPPY REFUGEES
18 Jan, 2021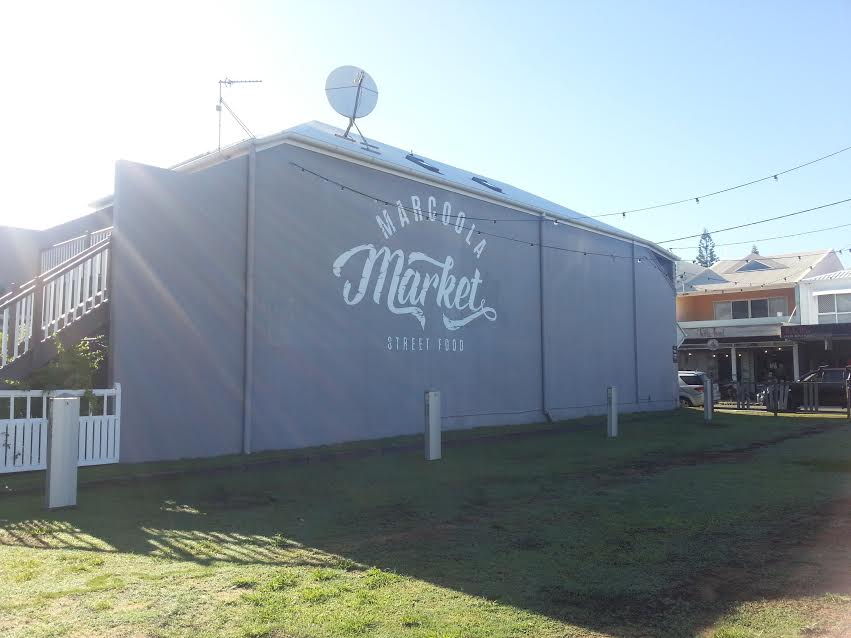 Who loves food like that served at the Friday night street food market or purchasing the ingredients at the Saturday morning fresh food market at Marcoola? I certainly do and I particularly like Asian cuisines from India, Thailand, Japan and China not far across the seas in our modern world.
Our culture in Australia has been formed by the waves of refugees. I believe many of us could be considered former refugees and we have only been here a couple of hundred years that is apart from the Traditional Owners who have been here 60,000 years. Many people early on in the 1800s came from Europe, China, Afghanistan or the California gold fields as largely economic refugees to make a better life in a new place.
A definition being "an economic refugee is a person who leaves his or her home country in search of better job prospects and higher living standards elsewhere. Economic refugees see little opportunity to escape poverty in their own countries and are willing to start over in a new country for the chance at a better life."
I was fortunate to go to a high school in inner Brisbane which was a melting pot of different cultures Chinese, Russian, Italian and a large Greek contingent who were the more recent arrivals in the 1900s. Many of these families had escaped war, persecution and were seeking asylum or were economic refugees.
Recently, I enjoyed the wonderful inspirational story "The Happiest Refugee" by Anh Do. Anh suffered starvation at sea and a perilous journey being robbed by pirates as his family escaped Vietnam for a life in Australia.
Anh the storyteller is probably better known as a comedian, artist and interviewer. Anh's simple view of Australia is "what a great country!" and he and his family are continually giving thanks like so many who have come across perilous seas.
The Sunshine Coast is becoming more multicultural and we are all benefiting from a diverse multicultural Australia. Thank you for the gifts and special skills of the happy refugees.
---
RED FLAG ALERT
11 Jan, 2021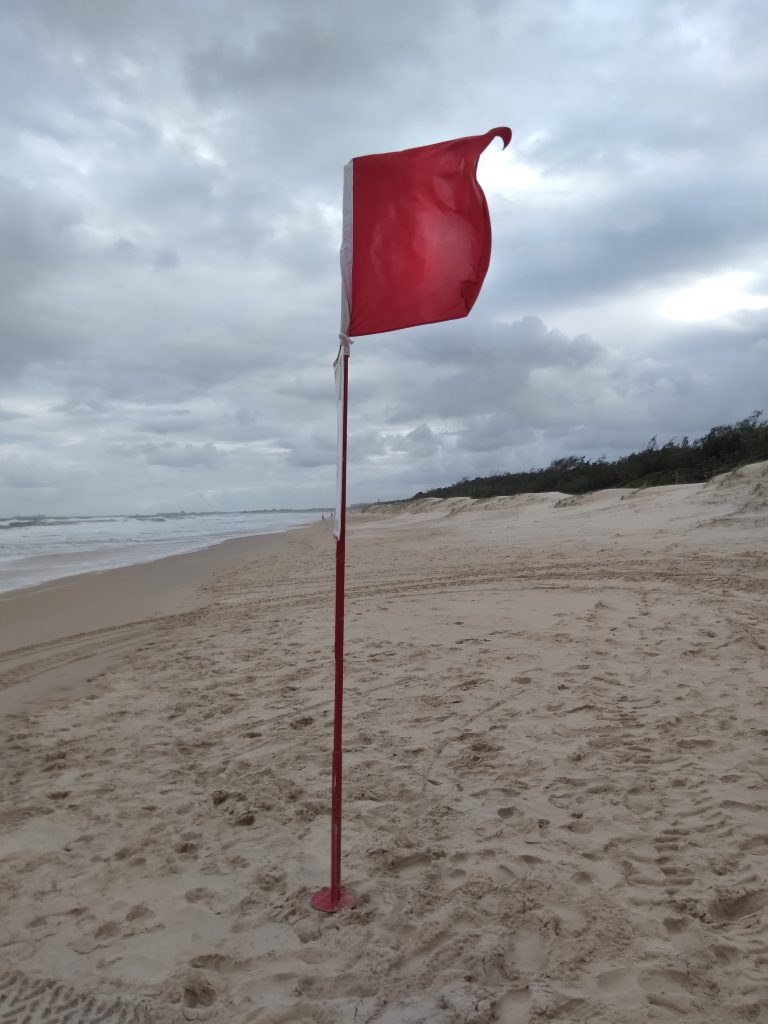 Last Sunday the trees were bending and flexing with the strong wind and rain and the waves were pounding on the beach. This had persisted for days and this is often the experience in our wet and windy summer weather here on the Sunshine Coast.
Considering the recent dramatic changes like COVID lockdowns in Greater Brisbane and hot spots at Maleny in the hinterland, it seemed that the red flag on the beach was much more than a warning about dangerous surf conditions but a potentially dangerous start to the New Year.
The New Year is still young, however we have experienced dramatic events requiring the population to be alert, courageous and flexible to deal with rapidly emerging changes and uncertainties.
Across the world in the USA the pandemic was taking a deadly toll and the foundations of liberal democracy were being challenged by the outgoing President and his poorly led supporters. Luckily we are fortunate to have so far managed the pandemic more effectively and we have a much more effective and stable parliamentary government and emerging national cabinet leadership process.
As Dorothea Mackellar tells us in "My Country" we live in a land of "droughts and flooding rains" plus cyclones, bush fires and much more. We write many songs and poems to chronicle these special challenges and develop folk legends about how we are able to overcome adversity.
As the ancient wisdom tell us "a branch that is rigid is easily broken …The ignorant person's strength comes from force and rigidity, eventually resulting in suffering. The wise person's strength comes from flexibility and gentleness".
My hope is that we will all rise to the occasion showing that we can be compassionate and flexible as I can see that everyone has a leadership role and these attributes are already present in many of our community members.
Welcome to 2021, a time of change with the need to be compassionate and flexible ensuring that you take responsibility for your health and wellbeing and this is reflected positively across the entire community.