Tony Gibson –  A Marcoola resident who is active in

c

ommunity
Olympic Dreams
4th March 2021
Like many others, I enjoy regularly swimming in the Coolum Pool and have moved from competitive swimming to being a lap swimmer as part of a fitness program. The pool facilities are in high demand with surprisingly many schools not having a pool. The public pools at Cotton Tree and Nambour are in high demand being the closest other public pools. By having facilities like the public Coolum Pool and the private St Andrews College pool, we can aspire to be Olympic champions.
To fulfil the dreams of excellence in sport it is necessary to have world-class facilities and the investment in sporting and recreation infrastructure available. It appears the priority will increase with the potential for a 2032 Olympic Games in South East Queensland.
With people wanting to move from capital cities to the regions without COVID, the pressure put on transport, affordable housing, the natural environment and sporting and recreation facilities continues to grow.
I have looked at research on the advantages and disadvantages of holding the Olympic Games around the world. With the plan to use existing facilities, investment in social housing, national parks, sport and recreation and development of rapid transport infrastructure – these key items should be a long term benefit.
Further investment in sports science and centres of excellence for sports like cycling, swimming, triathlons, surfing or kite surfing will be required for the Sunshine Coast to be able to participate as a South East Queensland Olympic Games partner. Some long-term jobs in sport and leisure as well as the tourism industry should flow from this event.
People have moved to the Sunshine Coast for lifestyle, health and wellbeing and a clean and green natural environment benefits. The greater ability to work from home has meant many jobs can be undertaken while residing on the Sunshine Coast rather than a capital city to enjoy these benefits.
There is a need to ensure we have diversity and equality for people and wildlife having a place to call home as well as letting us aspire to win an Olympic medal. We need nature and community connected and sustained for this to work.
---
Everyone is a surfer?
11 Feb, 2021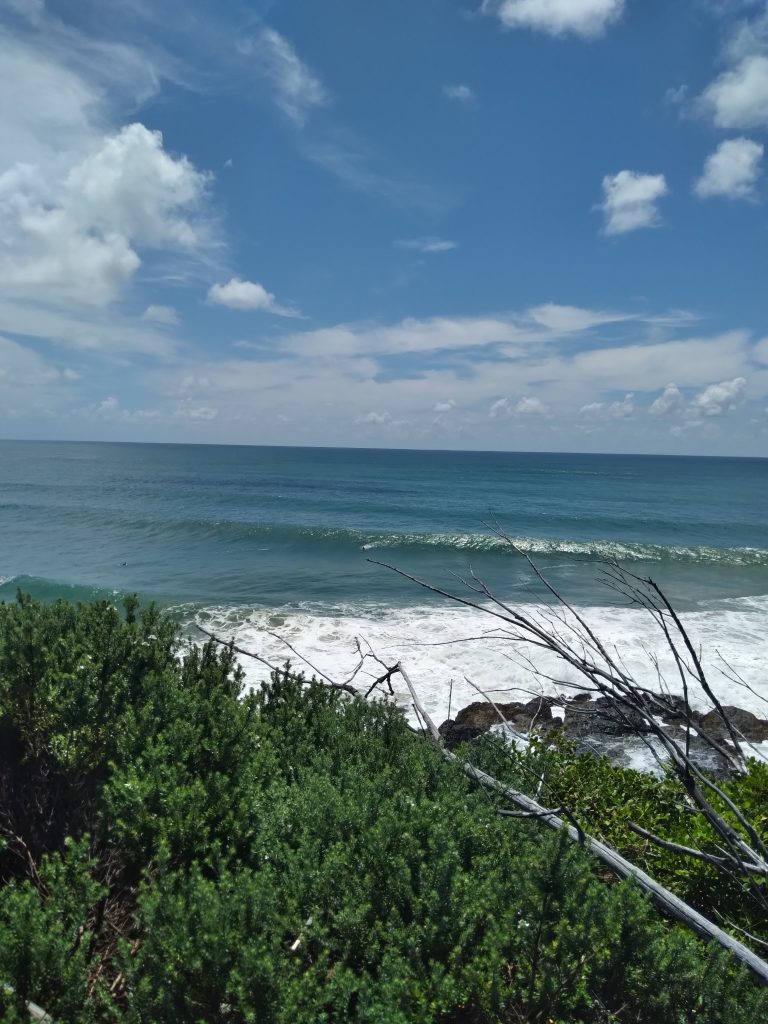 At the end of last week lots of vantage points like Points Perry and Mudjimba were filled with spectators watching the large waves crashing on the shores. The advanced surfers were out there testing their skills on the steep faces and I got to see some advanced surfers on the Sunday morning with some of the rounds of the Mudjimba Boardriders competition.
Everyone is certainly not an advanced surfer and many of us may never or rarely paddle out to ride a wave but the appreciation of the five elemental forces or energy in nature should be fundamental to our wellbeing. The five elements in Traditional Chinese Medicine (TCM) are fire, earth, metal, wood and water, and how our body and mind interact with nature.
The five elements are based on the natural rhythms of our planet and universe and we have those natural rhythms within each of us. The human body is 45 to 75 per cent water so many of us have this great affinity with the water.
I recently reread the "The Zen of Touch – The Art of Zenthai Shiatsu" by Gwyn Williams, a Mount Ninderry resident and an avid surfer. Gwyn describes "Oneness with the Elements and how spending time in the ocean, surfing until my arms can lift no more, remains my favourite fill-me-up pastime. I describe it to my friends as my health-pill…"
We may not be spending significant times in the ocean like champions Isabella Nichols or Julian Wilson or surfing the huge rollers on the point breaks. However, we can all work with the elements in nature to find that state of wellbeing. It is wonderful that champion surfers can make a living and lead in what has become an important industry to the Sunny Coast.
Not everyone is a surfer but we can all enjoy the energy in nature with a swim or bathe in the nourishing and refreshing waters of the clear and clean ocean, river or stream.
We still will have plenty of opportunities to enjoy the natural elements in our piece of paradise here on the Coast as long as we all continue protecting the natural environment.
---
Adopt a local patch
4 Feb, 2021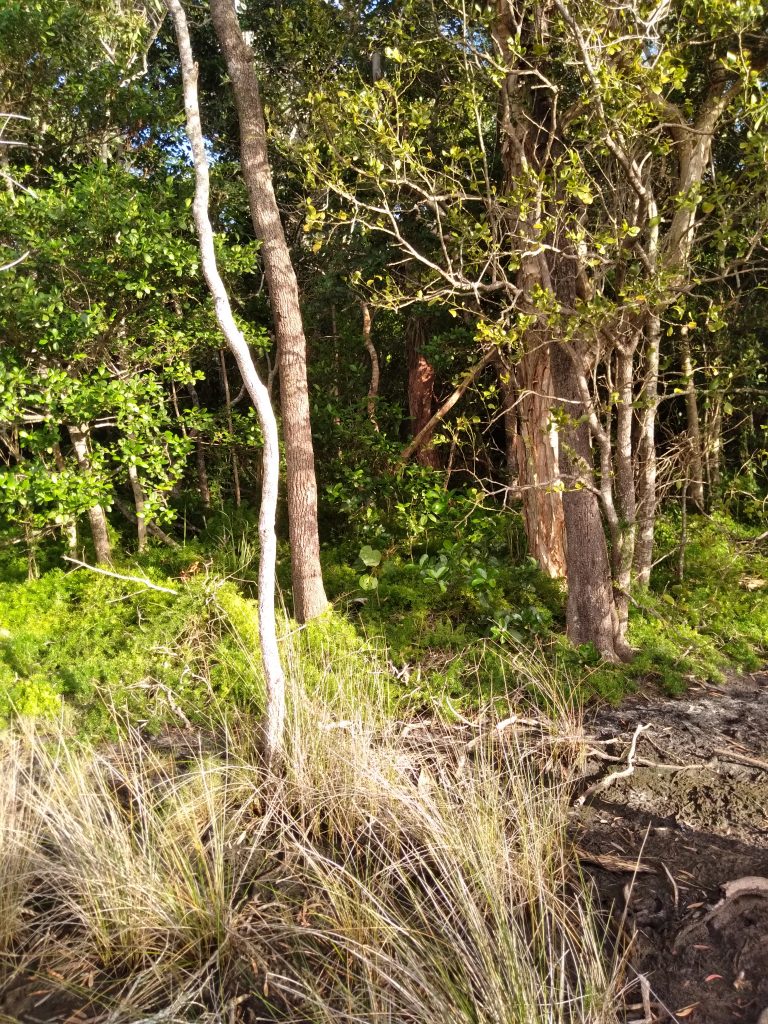 On Saturday it was great to see Surfrider Foundation coordinating a Clean Up For Hatchlings site at Marcoola. This annual event overseen by the Sunshine Regional Council from Coolum to Caloundra is really important to get the community involved in appreciating and maintaining biodiversity.
I had been able to bin some cans, water bottles and plastic packets on my walk in the Maroochy River Conservation Park. As a member of Coolum and North Shore Coast Care working with the community and government agencies, I am committed to preserving the natural environment keeping our beaches and waterways clean and maintaining habitat for wildlife.
If everyone could adopt a local patch to keep clean, weed and plant trees we would be much better off. By this patch I am not just talking about your own yard but going a bit wider to your local park, conservation park, beach reserve or other public spaces.
With the population expansion on the Sunshine Coast and South East Queensland generally more people are living in higher density communities. There is limited open space and much pressure on public spaces with this change. The difficulty in getting a car park space close to the beach on Australia Day in Coolum and on the North Shore was an example of the challenges to be faced.
The Councils and the Queensland Parks and Wildlife Services support a range of volunteer bush and dune care groups along the Sunshine Coast and I invite you to adopt a local patch and get involved on a regular basis.
While it might suit some people to volunteer their time during the week, at Marcoola there is also the opportunity to undertake revegetation work on Saturday mornings.
You can email me at tony.gibson@spirit3h.com.au or phone 0419791860 and I can assist you with further information on getting involved.
I am grateful for a wonderful natural environment but the challenges of climate change and increased population mean we all have to work together to retain our special places. By acting locally by adopting a local patch you can make a difference.
---
Reflect, Reconcile and Heal
25 Jan, 2021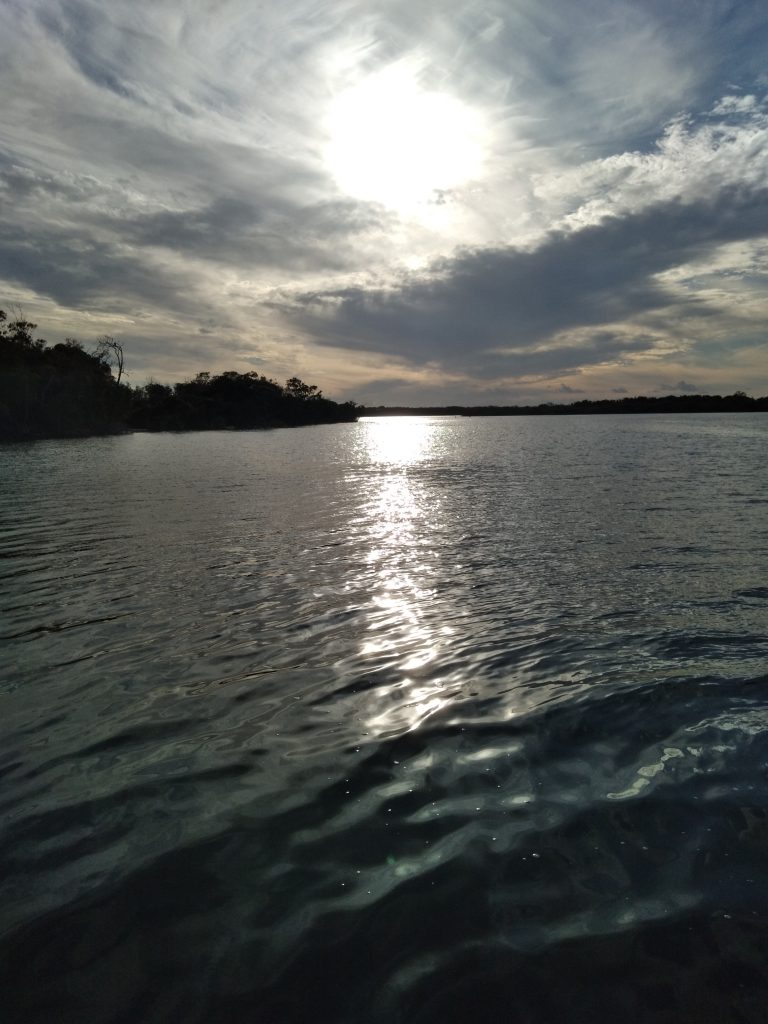 This Australia Day weekend was much quieter with Australian flags appearing outside houses in our Marcoola streets. There were few official celebrations in the community with COVID and Australian indigenous people seeing 26 January as a sad survival day.
I think it is important to celebrate a national day and it was interesting while travelling in India to see very happy people celebrating the Indian National Day. This was firstly celebrated on 15 August 1947 following independence from the British after a non-violent independence movement led by Ghandi
I can appreciate how indigenous people see the 26 January, 1788 first fleet arrival date as the invasion day. The British did not recognise the land was occupied by a culture that had existed for 60, 000 years. I believe the date of federation of the states may be a better date but I would be happy to see a date that all Australians can celebrate.
The Happy Australia Day song by Luke O'Shea on the history of black and white won two (2) awards at the Tamworth Country Music Awards. This song asks for "respect as we all love this land and everyone drinks from the same poison well". There is a need for much healing with all Australians acknowledging the history of dispossession and deaths with the invasion.
Australia is one of the countries not to reconcile with its indigenous people. Canada and New Zealand have treaties with their indigenous people to ensure rights and respect. Like these countries there needs to be education of all Australians about indigenous culture and their connection to country.
Indigenous peoples have poor outcomes in health, high rates of incarceration in prisons and land rights recognition dragging on. It is time to work for human rights that make Australian indigenous people fairly treated. Action for crown lands like the Maroochy River Conservation Park under native title and legal custodianship are overdue.
We need to reflect, reconcile and heal coming together to celebrate Australia Day in a wonderful lucky country for indigenous and non-indigenous Australians.
---
HAPPY REFUGEES
18 Jan, 2021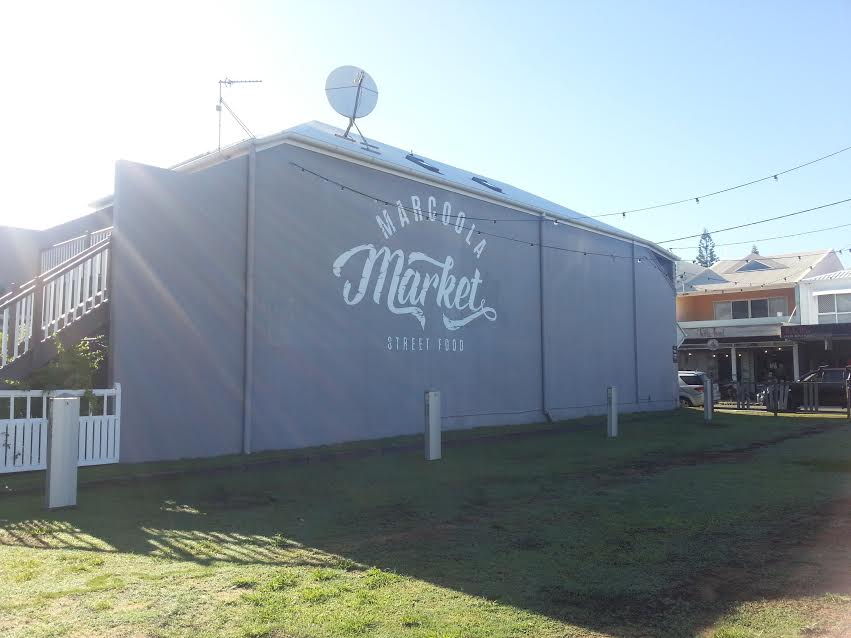 Who loves food like that served at the Friday night street food market or purchasing the ingredients at the Saturday morning fresh food market at Marcoola? I certainly do and I particularly like Asian cuisines from India, Thailand, Japan and China not far across the seas in our modern world.
Our culture in Australia has been formed by the waves of refugees. I believe many of us could be considered former refugees and we have only been here a couple of hundred years that is apart from the Traditional Owners who have been here 60,000 years. Many people early on in the 1800s came from Europe, China, Afghanistan or the California gold fields as largely economic refugees to make a better life in a new place.
A definition being "an economic refugee is a person who leaves his or her home country in search of better job prospects and higher living standards elsewhere. Economic refugees see little opportunity to escape poverty in their own countries and are willing to start over in a new country for the chance at a better life."
I was fortunate to go to a high school in inner Brisbane which was a melting pot of different cultures Chinese, Russian, Italian and a large Greek contingent who were the more recent arrivals in the 1900s. Many of these families had escaped war, persecution and were seeking asylum or were economic refugees.
Recently, I enjoyed the wonderful inspirational story "The Happiest Refugee" by Anh Do. Anh suffered starvation at sea and a perilous journey being robbed by pirates as his family escaped Vietnam for a life in Australia.
Anh the storyteller is probably better known as a comedian, artist and interviewer. Anh's simple view of Australia is "what a great country!" and he and his family are continually giving thanks like so many who have come across perilous seas.
The Sunshine Coast is becoming more multicultural and we are all benefiting from a diverse multicultural Australia. Thank you for the gifts and special skills of the happy refugees.
---
RED FLAG ALERT
11 Jan, 2021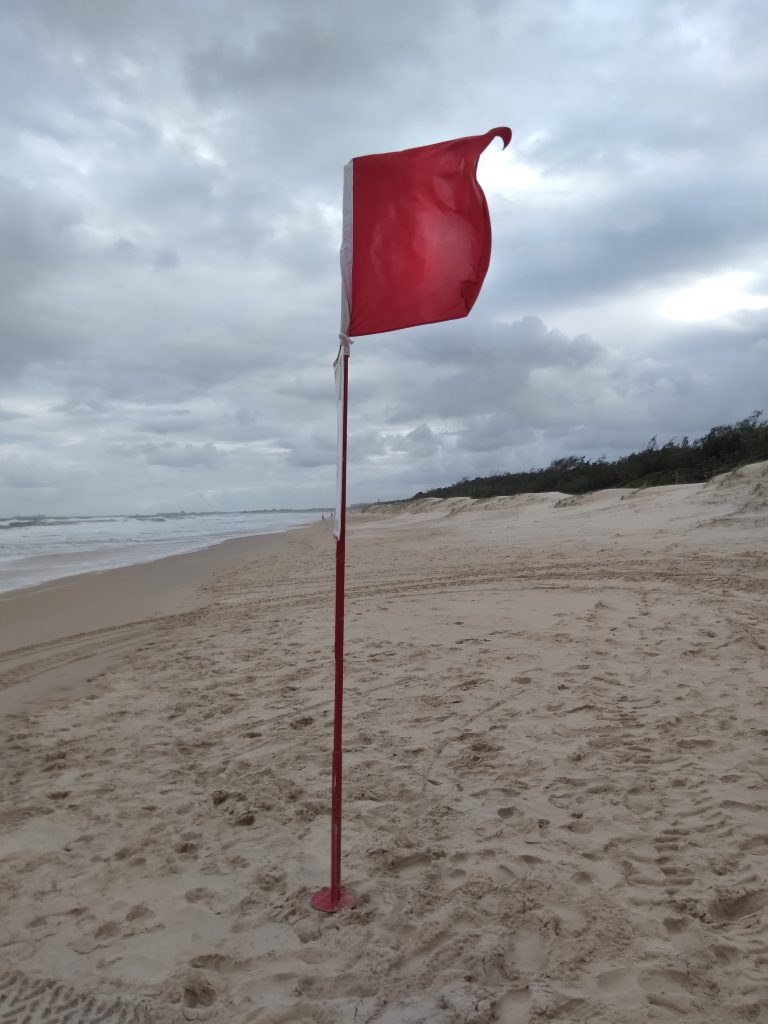 Last Sunday the trees were bending and flexing with the strong wind and rain and the waves were pounding on the beach. This had persisted for days and this is often the experience in our wet and windy summer weather here on the Sunshine Coast.
Considering the recent dramatic changes like COVID lockdowns in Greater Brisbane and hot spots at Maleny in the hinterland, it seemed that the red flag on the beach was much more than a warning about dangerous surf conditions but a potentially dangerous start to the New Year.
The New Year is still young, however we have experienced dramatic events requiring the population to be alert, courageous and flexible to deal with rapidly emerging changes and uncertainties.
Across the world in the USA the pandemic was taking a deadly toll and the foundations of liberal democracy were being challenged by the outgoing President and his poorly led supporters. Luckily we are fortunate to have so far managed the pandemic more effectively and we have a much more effective and stable parliamentary government and emerging national cabinet leadership process.
As Dorothea Mackellar tells us in "My Country" we live in a land of "droughts and flooding rains" plus cyclones, bush fires and much more. We write many songs and poems to chronicle these special challenges and develop folk legends about how we are able to overcome adversity.
As the ancient wisdom tell us "a branch that is rigid is easily broken …The ignorant person's strength comes from force and rigidity, eventually resulting in suffering. The wise person's strength comes from flexibility and gentleness".
My hope is that we will all rise to the occasion showing that we can be compassionate and flexible as I can see that everyone has a leadership role and these attributes are already present in many of our community members.
Welcome to 2021, a time of change with the need to be compassionate and flexible ensuring that you take responsibility for your health and wellbeing and this is reflected positively across the entire community.