Country comes to the coast with Blue Bayou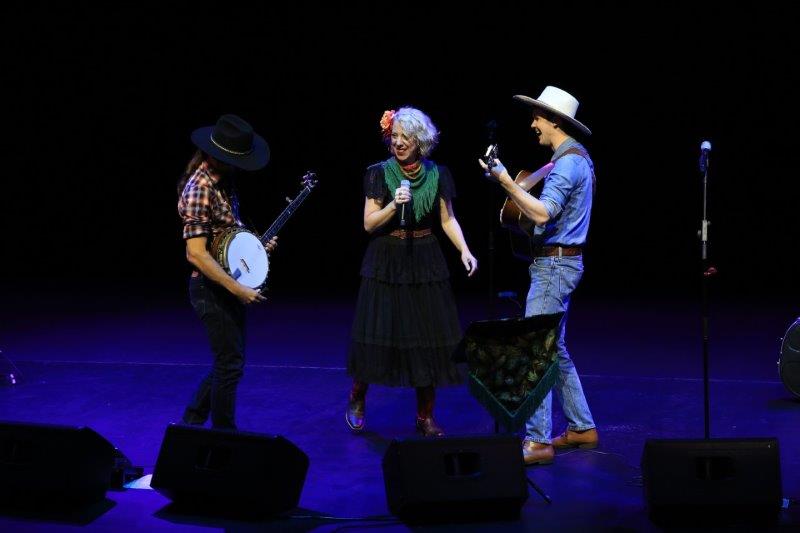 A LITTLE bit country, a little bit pop and a whole lot of timeless musical renditions from artists such as Glen Campbell, Linda Ronstadt, John Denver, Dolly Parton, Johnny Cash, Willie Nelson, and many more will be on offer at the Blue Bayou show taking to the stage at the Coolum Civic Centre this Saturday, October 7.  
Featuring the award-winning singer and entertainer Nadia Sunde, accompanied by Paul Henderson on guitars and banjo, and Marcus Church on guitar, Blue Bayou is a show that promises down-home warmth, charm, and masterful storytelling.
Missed the muster? Don't worry, the country will be coming to the sea with this night of music not to be missed. Join Nadia Sunde and her band for a night of unforgettable music, nostalgia, and heart-warming connections.
Nadia and her band will take audiences on an enchanting exploration of the greatest country-pop artists of the 1960s and 70s. Expect to hear timeless classics from all of the icons and the big names from the era.
Nadia's passion for country music runs deep, as she recalls her childhood love for the genre.
"Mum bought me the Readers Digest Country & Western songbook when I was a kid because I just couldn't get enough country from the radio.
"It was all Jerry Reed, Willie Nelson, John Denver, Dolly Parton, and the rest of the gang – they were my heroes, and their storytelling built something in me," Nadia recounted.
"Getting back to that place with our show 'Blue Bayou' has felt a bit like a homecoming. It's beautiful to be bringing these songs to audiences on the Sunshine Coast who feel the same way."
Nadia Sunde is no stranger to the spotlight and is an acclaimed cabaret and concert artist, theatre actress, comedienne, and former ABC radio presenter. Nadia has garnered multiple national and international song writing and performance awards throughout her illustrious career.
Accolades include a Queensland Music Award, APRA Art Music Award, International Song writing Award, and a Gold Coast Creative Industries Award. Nadia has also had her music included on high rotation across ABC regional radio nationwide.
Fresh off the back of an 11 town Queensland tour, Blue Bayou tours to the Sunshine Coast this October with audiences so far describing the show as "Absolutely amazing" and "A wonderful yee-ha show!"
The Blue Bayou Sunshine Coast tour is presented by local performing arts company Red Chair with the support of the Queensland Government through Arts Queensland. This initiative was supported through the Creative Industries Investment Program and is jointly funded by ArtsCoast through Sunshine Coast Council's Art and Heritage Levy and the Regional Arts Development Fund in partnership with Queensland Government.
Sunshine Coast Performance Dates – October 2023
Majestic Theatre, Pomona Thursday 5 October, 7pm
Maleny Community Centre Friday 6 October, 7pm
Coolum Civic Centre Saturday 7 October, 7pm
Eudlo Hall Sunday 8 October, 4pm
Full Event Details: www.redchair.com.au