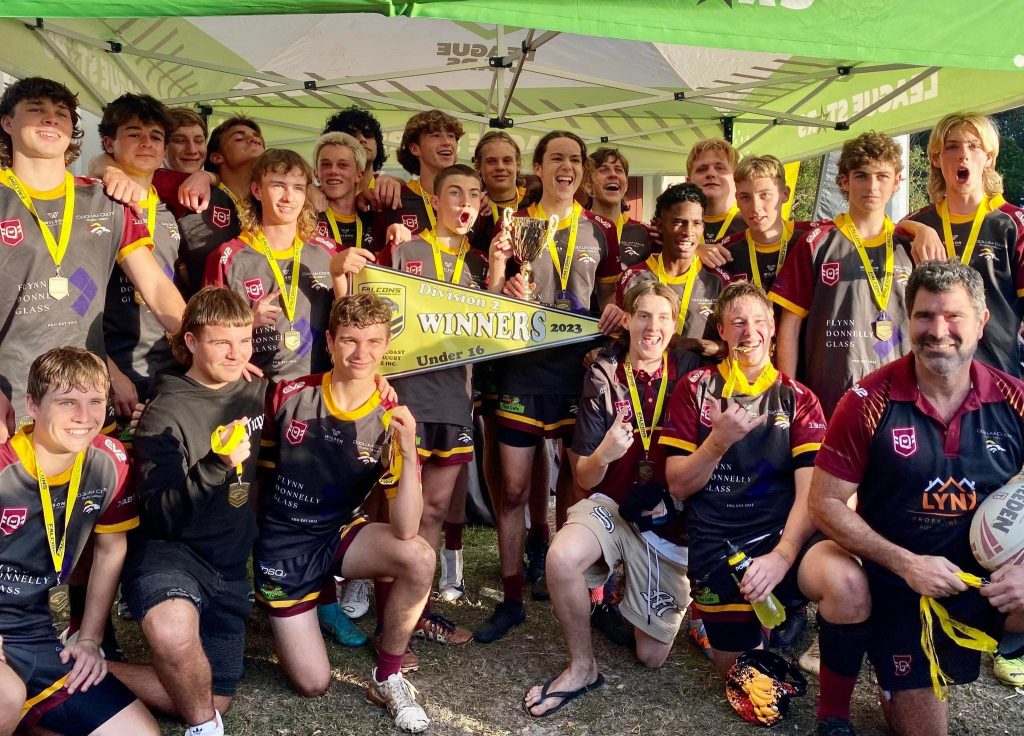 ROZ MACKAY 
COOLUM Colts Junior Rugby League Club hosted all Grand Finals in the U13-U17 age divisions on Saturday the 2nd of September.
Coolum was represented in the Grand Finals by the 'Flynn Donnelly Glass' U16s Team.
The boys took out their Grand Final 16-14 in a hard-fought battle against Beerwah in front of a capacity and boisterous crowd.
The scoreboard was very close throughout the entire game. When Coolum crossed for their third try in the second half, scores were locked at 14-14.
A sensational conversion from the sideline, amongst some very intense Beerwah pressure, saw Coolum take the lead once again, where they remained for the rest of the game.
A highlight of the game was seeing how the boys dug deep and found the effort and belief to keep defending their try line against the never-ending attack from the Beerwah team.
Coach Luke Wade said the game was a tough battle which all came down to all of the work that the team had put in throughout the year.
"It was a real gutsy team effort and the whole club was pleased to see a premiership coming to Coolum Colts," Luke said.
Captain Chili Lloyd commented after the game that they had been working very hard all year, in the pre-season and in the weekly training sessions.
"It's so good to see that work pay off."
Chili also acknowledged the dedication of coach Luke Wade and thanked the incredible supporters who had followed the team's success throughout the year.
The addition of Premiers along with the Minor Premiership to their credentials was the crowning glory for the team, many of which have been playing at the club since U6s and U7s.
The committee and the many volunteers are to be congratulated on hosting such a massive day, in a safe and supportive way as the curtain was drawn on a very successful year for the entire Coolum Colts club.