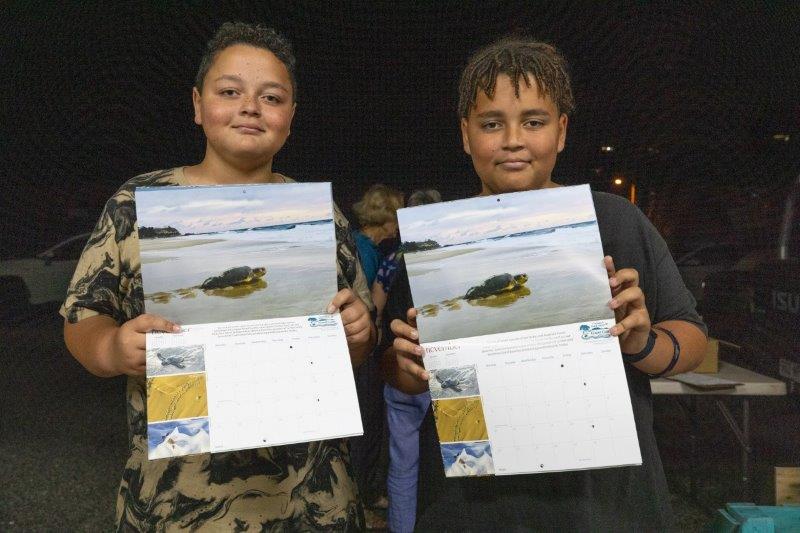 AFTER four months of sorting and categorising over 1000 excellent local photos, generously offered to Coolum and North Shore Coast Care by members of the public, the Calendar Committee is pleased to announce that the much-awaited 2024 Coast Care Calendar is now available for purchase.
Once again, the calendar and the quality of images do not disappoint.
Contributing photographers were invited to the official launch of the calendar in late September with the calendar now on sale at local outlets for just $10.
This year Coast Care is delighted to have a cohort of young photographers' shots included in the calendar.  
Featured photographers include Spencer Hitchin who once again allowed Coast Care to showcase his exceptional photographic abilities. Brothers Zion and Ezekiel Green (12 and 13 years old) are each calendar first-timers, as is 13-year-old Avishi Gordon Coen.  
A Coast Care spokesperson said it is inspiring to see the next generation appreciate the beauty of the Sunshine Coast.
"Thanks to all the contributing photographers for their ability to capture the natural wonders of our region for us all to enjoy."
Each of the 13 display pages provides a wonderful collection of birds, bugs and butterflies, as well as familiar landscapes, unique underwater scenes and Aussie icons.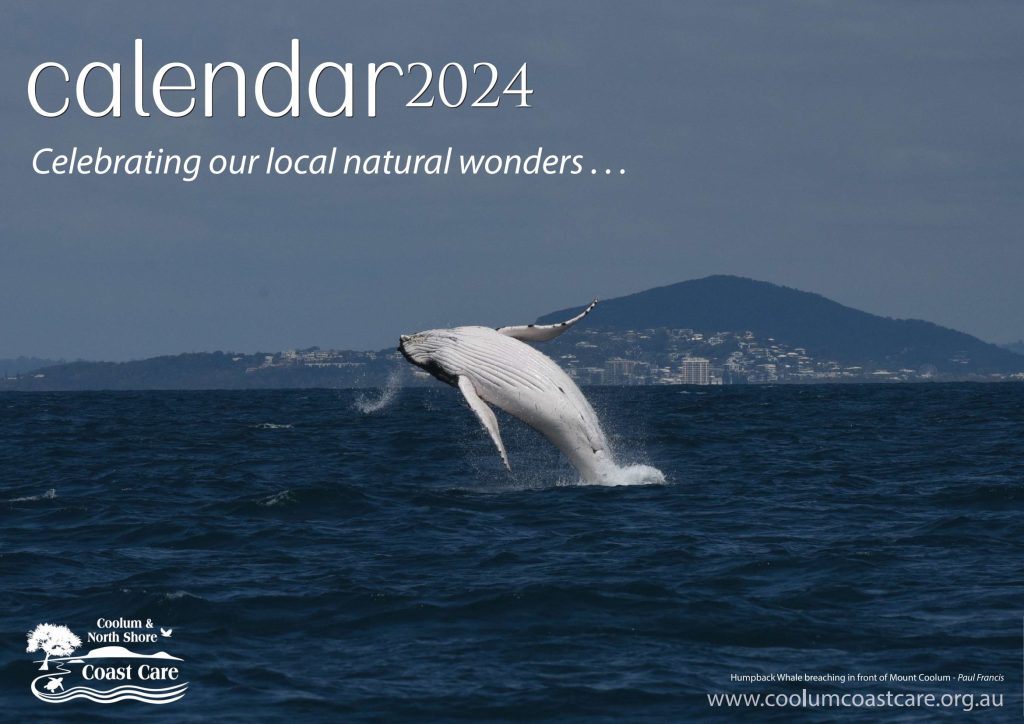 The cover photo by Paul Francis will surprise and delight all, especially the local Coolum community.
"Special mention should be made of the back cover which highlights community efforts and the protection of our turtles on our beautiful beaches every year. It pays tributes to all volunteers assisting and supporting this fundraiser." 
Overall, the calendar is a unique Christmas gift, souvenir, practical datebook and reminder of the unique beauty of Queensland's Sunshine Coast.
"Additionally, it is a donation to community coastal conservation, including our turtles, and the hardworking volunteers of Coolum and North Shore Coast Care."
Purchase your calendar (still only $10) at one of the many local locations below and help support your local businesses in the process. Outlets wishing to stock the calendar, and people wishing to buy them should contact Coolum and North Shore Coast Care at info@coolumcoastcare.org.au  or phone Coolum and North Shore Coast Care: 0478 435 377. 
Calendar Stockists
Coolum Beach – Mitre 10, The Shop, Birtwill Physiotherapy, Ursin.DK, Coolum Coastal Chicken, Compound Surf, Coolum Cutting Edge Hair & Beauty, Ma Boulange Café.
Mt Coolum – Rock Paper Scissor Hair Salon.
Ninderry & Noosa – Fairhill Botanic Garden & Nursery, The Junction Bookstore.
Peregian Beach – Annie's Books on Peregian.
Yaroomba – Coolum Community Native Nursery, Wagtail Coffee.