Come outside and play!
Vanessa Hall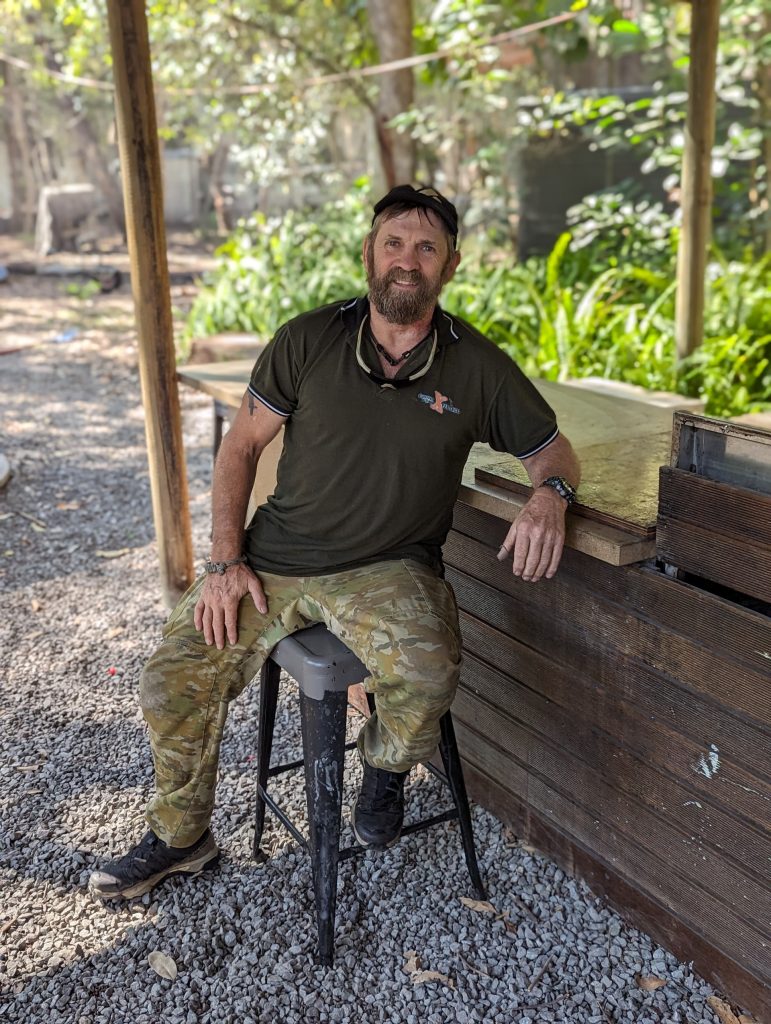 ARE YOU looking for a unique team-building exercise? Or your own personal adventure? Or maybe the best themed and run kid's party? How about a day that is just full of adventure in the great outdoors that is not too far away? Then look no further than the team at Xperiences who under the guidance of Ray Carson will lead you on a journey of adventure and discovery.
As Ray says enthusiastically, "Come outdoors and have fun!"
Based at Twin Waters Xperiences has its own purpose-built site at the resort which is able to facilitate groups of all sizes from two to 1200 and they can host a range of groups including corporate businesses, families, kids celebrating birthdays or just friends wanting a day of fun outdoors.
Imagine a day of Bear Grylls meets SAS Australia via a bit of Scouts Australia, and you have what an Xperience day out is all about.
"The whole concept is to have fun," Ray explains.
"We ask people to come outside and play. Life is so stressful at times and here it's simply just fun and I love seeing Mums and Dads with their kids playing together whilst having fun in the great outdoors."
Xperiences can offer a range of activities including outdoor education, paintball, corporate team building, and gel blasting which is one of their most popular and kids can come and do that for their party.
"In our Kids Party Package we facilitate the party over the course of two hours with an hour afterwards where you are welcome to stay and talk about your adventure.

"All equipment is supplied, and spectators are welcome to cheer from the sidelines." 
"We offer a great combination of Xperiences and fun activities that will leave participants with an Xperience they won't forget."
Ray is one of Australia's most experienced and innovative practitioners in outdoor adventure training and Ray's mission is to facilitate the most innovative and unique team-building and group activities in Australia.
Ray knows what he is doing, and the Twin Waters-based business has been in the business of adventure for more than 12 years, before that Ray was in the Defence Force.
"We are proud to be an Australian Veteran Owned Business (AVOB). The Australian Veteran Owned Business is a not-for-profit third-party certifier which promotes the recognition of Australian Defence Force veteran-owned and operated businesses," Ray said.
The idea for Xperiences came about while Ray was travelling around the world.
Ray spent five years working in the depths of Africa, enhancing his military, paramedical and rescue skills.
"During this time I worked in nature protection, a conservation unit with elephant capture projects, and I did survival training."
It was at this time that Ray became involved in outdoor adventure training and the idea of running his own adventure company was born.
"I had a dream to combine these skills which is my experience and passion for the outdoors and soon it became a viable business."
Being one of Australia's most enthusiastic and experienced team-building entrepreneurs, Ray created a whole new industry in Australian tourism and is proudly located just at Twin Waters and would love to see as many locals as possible to "get outdoors and have some fun!"
For more information please visit – www.xperiences.com.au