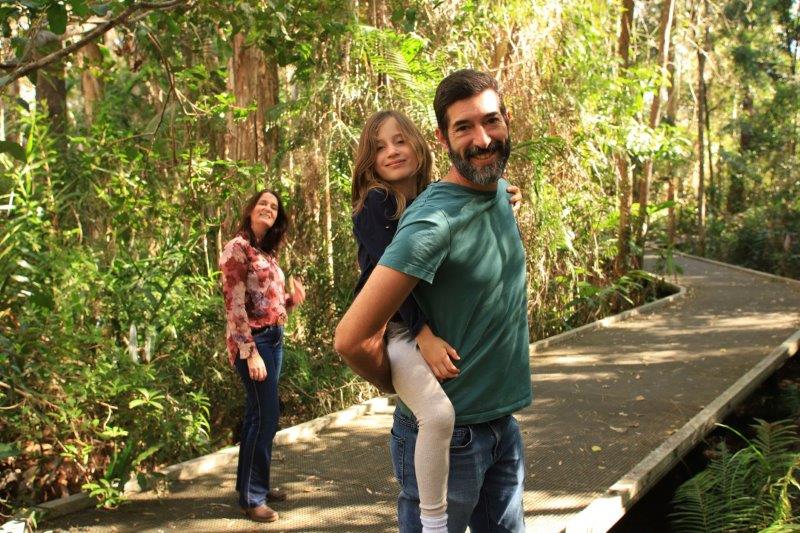 HOW DOES a stroll down an almost 1km elevated boardwalk through a tranquil forest with birds calling and wind rustling through the leaves sound? And all of this is free and located just at Bli Bli at the Maroochy Wetlands Sanctuary.
With the weather warming up and with longer days and beautiful blue skies, spring is the perfect time to enjoy this natural wonderland.
The peaceful wetland nestled on the edge of the Maroochy River is a wildlife haven where you can watch more than 200 different types of birds, as well as crabs, butterflies and many other creatures.
It's also home to five species of mangroves which play an integral role in protecting the land from coastal erosion and providing essential feeding and breeding grounds for fish, crabs and birds.   
Say hello to the friendly volunteers as you discover the wetlands sanctuary on a self-guided tour with prompts along the way.
John Tucker is one such volunteer who has been dedicating his time to the sanctuary for the past 13 years, after entering a photo competition.
"As a long-time resident of Bli Bli, I decided to volunteer my time and become President of the Maroochy Wetlands Sanctuary Support Group to help the group achieve its goals for the wetlands," Mr Tucker said.
"I work with some very skilled and knowledgeable people and what I love most about the wetlands is the peaceful atmosphere, which is stunning, and there are many facets for different times of the day or year."
No matter your age, there is so much to discover in the wetlands, and you can stay for as little or as long as you like. 
The walk begins with a gentle slope leading onto the elevated two-metre-wide boardwalk that is suitable for both wheelchairs and prams.
There are plenty of viewing platforms and seats for quiet moments to soak in the wetland sounds or spot the wildlife hiding in the vegetation.
As you walk further towards the river, the forest changes from wet eucalypt forest to casuarina forest followed by mangroves – each forest bringing with it a whole new experience.
Halfway along you can detour along the bird-hide loop to see wildlife up close and a little
further up the track is the crab viewing platform, which offers the best views at low tide.
Next, you can stop in the shelter for a drink and snack you've brought with you before continuing onto the pontoon for views of the Maroochy River. 
And then you get to experience it all again as you make your way back to the start.
The Maroochy Wetlands Sanctuary is on Sports Road, Bli Bli. It is open daylight hours and best visited outside of peak summer when the mosquito numbers are low.