Proudly framing our ANZAC heroes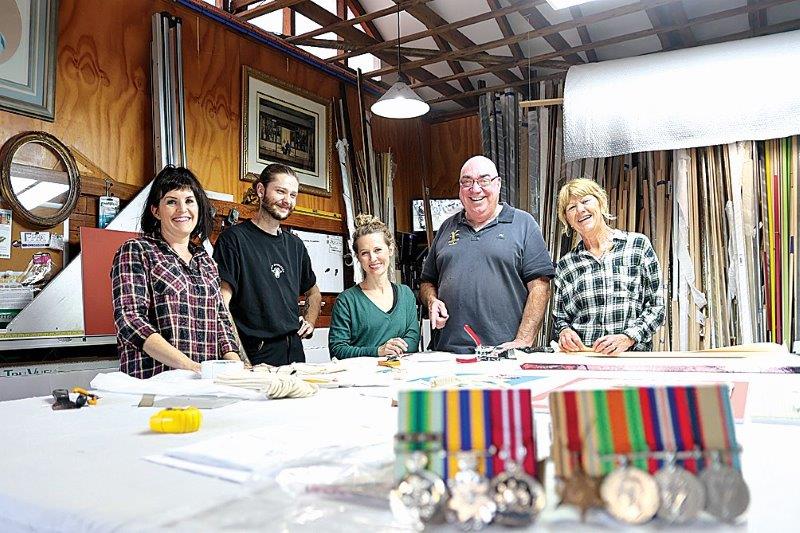 WITH Father's Day just around the corner and Christmas only a few months away, the perfect gift for a beloved family member could be collecting dust and just waiting to be beautifully framed.
Yandina Art and Framing are now specialising in celebrating our ANZAC heroes with framing services that proudly display medals, war memorabilia and service records.
These pieces of art are a stunning addition to any home and family who want to proudly display their heritage.
Owner Bill Gissane said it was rewarding and an honour to bring history to life when framing medals and awards for customers.
"What's nice for us is when people come in, we can see the reward when they see the framed work.
"All of a sudden, that rather tarnished piece of metal gets another life again, and the son or daughter or grandson or granddaughter gets a sense of the sacrifice that's been made by the person who received it, and they're a little more in touch with that person's life again."
Working with other specialists Yandina Art and Framing can put together a complete package and history.
Only recently a customer dropped a medal and photograph of a young World War One soldier in to be framed and for the staff, it seemed a simple job. 
However, it led to the discovery of a more complete version of the soldier's military service and twice as much material which was used as a display in the final frame.
Bill mentioned the job to Kym and Patricia Presgrave, of Queensland Medals and More, who looked up the soldier's war history.
"They said he might have gone around again. Some of them did World War Two as well," Bill said.
It turned out that the man had also served during World War Two and should have had two more medals.
Qld Medals and More organised replacement medals and badges; Mike Korsos, of Korsos Photography, enhanced the worn old photo; and Chris McCleary of Apogee Trophies Sunshine Coast, engraved a small plaque with the soldier's service details.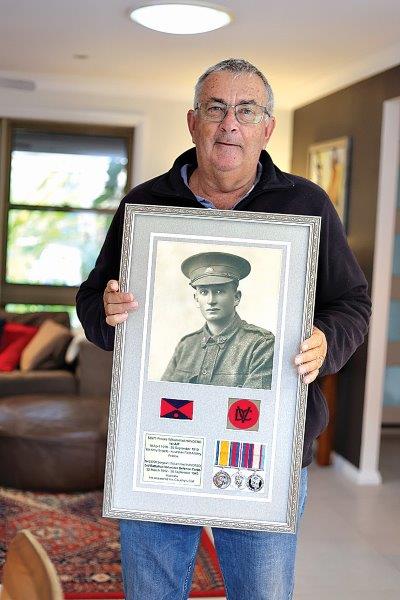 The complete package was framed by Yandina Art and Framing, which has been nominated as Queensland Medals and More's preferred framer for medals, awards, certificates and citations, whether they be military, sporting, academic or civil.
The business can offer advice about what and how to frame such items and Bill said there were sometimes protocols governing how the medals should be displayed.
The staff at Yandina Art and Framing are also very respectful and aware of the gravity of the work they are doing, and just how important the medals and memorabilia are to the family.
"The men and women who served, particularly in those early conflicts, did not get a lot of recognition when they came back to Australia," Bill said.
"All they did get was those medals and that makes them, in my view, precious and they need to be treated with reverence."
Yandina Art and Framing is located at 7 Stevens St, Yandina and can be contacted on 5446 8000