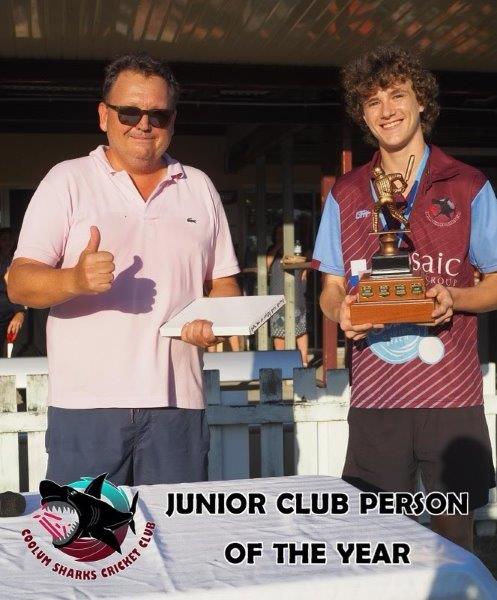 Each edition the Advertiser will take you on a journey through the life of people in our community – the characters, the notable ones and just those with an interesting backstory. This week we have a quick Q&A with Coolum Cricket's Marty Bristow.
How did you come to live in the Coolum/North Shore region?
I moved to Coolum in 1998 when Coolum Park estate was first developed. I didn't know much about the area at the time but fell in love with the place very quickly. 
Tell us about your involvement with Cricket at Coolum. 
I took my son down to Coolum Cricket Club in 2014 when he was seven years old, to play Under 8's Friday night cricket. An old mate of mine – 'The Eggman' was running the bar that night. By the end of the night, I too had signed up for Coolum Cricket Club and was playing a week later. In 2015 I started coaching juniors at the club and by 2016, I was on the committee. I was asked by the committee to take on the role of club President in 2017 and am still there six years later. 
So, you really don't like cricket, you love it? Why?
Cricket has been an important part of my life. I started playing for Chatsworth Cricket Club in Brisbane when I was seven years old and have only had a couple of years off over the last 41 years. Many of my closest friendships have started on the cricket field. The blend of an on-field competitive spirit and off-field mateship is something that cricket does very well. 
You were nominated for a Sunshine Coast Council Australia Day Award, how did that make you feel? 
Lovely to be recognised for awards like the Australia Day Awards, but being part of a great club and seeing firsthand the enjoyment that young cricketers get from the game is the most rewarding part, by far!
What do you love the most about living and working in the Coolum community?
The down-to-earth people you meet and build relationships with. It is a special part of our local community. 
If, like Marty, you would like to be involved with the Coolum Cricket Club and have fun and forge some lifelong friendships please get in touch via - coolumcricketclub@gmail.com 
Do you have an interesting person that you think the Advertiser should feature? Send in your suggestions to editor@coolumadvertiser.com.au