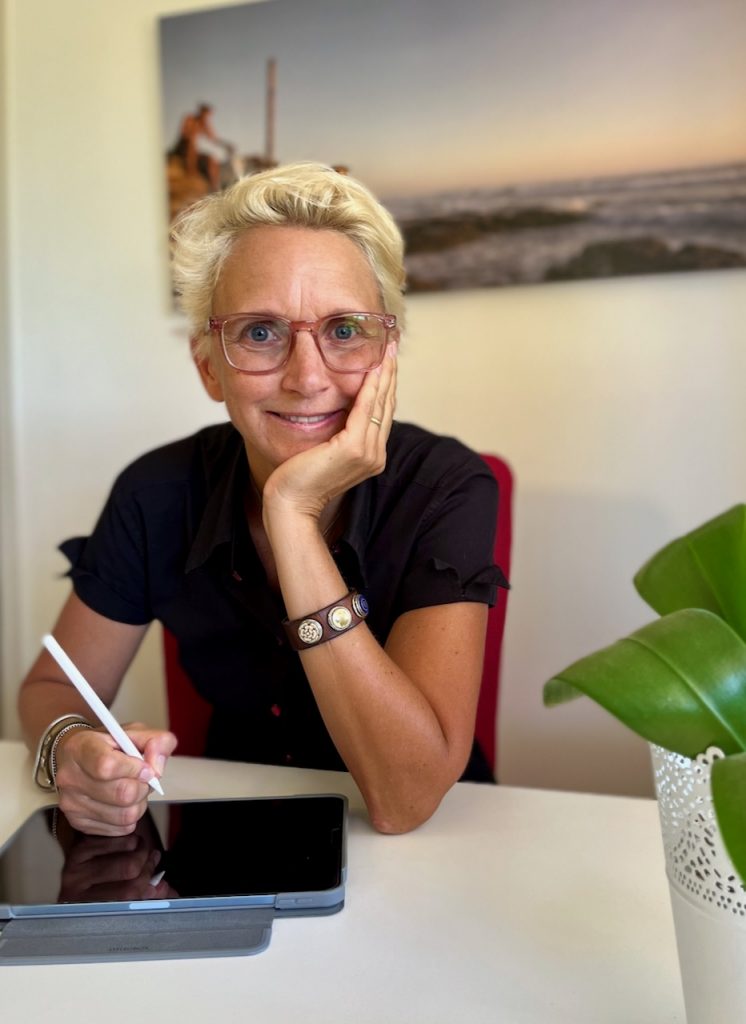 WHILST the festive time can be one of great happiness and fun, the holiday period can also be one of immense pain with many navigating feelings of loneliness and sadness brought on by grief, and Coolum-based hypnotherapist Silke Herwald has the tools available to help people deal with their grief and sadness at this challenging time.
Silke explains that losing someone you love is the hardest path you'll ever have to walk. It is so painful, and all the emotions can be so overwhelming – it is okay to not be okay and especially at Christmas time it is important to be aware of your grief whether you are going through this process or have a friend or family member dealing with the loss of a loved one.
"Christmas can be challenging as it is a very traditional time for families with many having their own, unique traditions.
"Every family and every person has their roles whether that is something like decorating the tree, setting the table, or cooking the turkey, so this makes the absence of the person very known.
"This is also the time traditionally that the whole family gets together and it also seems like everyone else is spending time with people, so it makes it more known that my loved one is not here and sadly for the person who is grieving, the missing loved one is the one who more often than not is the one who can help you through this time and to not be in that pain."
Currently, if you are grieving, it is ok to literally not be ok.
"We need to allow people to be sad," Silke explains.
"Unfortunately, our society has been trained to jolly people along – we want to make them feel better and if someone is grieving there is nothing anyone can do or say to make that person feel better.
"We need to allow them to feel sad. We need to accept that they are also running the show and let them do what they want. Let them be themselves and let them know that you are there for them. Let them know that they can be themselves – whether that's sad or happy- it's ok for them to be sad and grieving."
Grief and feelings of loss also have no specific time frame and Silke explained that the commonly known five stages of grief concept were not accurate.
"There are no stages – the concept of the five stages I believe is not realistic.
"I work with subconscious processes. The subconscious job is to preserve and protect the person and I do not tell people to let go. I explain how grief works and I use both hypnotherapy and neurolinguistic programming to do this."
Silke stated the following 'tools' to help anyone either grieving at this time or who has a friend or family member grieving.
"For those who are grieving, they need to know that 'No' is a complete sentence and they don't have to explain to anyone."
"It's also important to avoid all people who make it harder for you – if you have someone who triggers you don't go there. When you are grieving you need good boundaries and if you want to be around people that is ok too. It's ok to smile and if you are having a good time you don't have to feel guilty – it's ok."
Silke said it is also important to mention your loved one.
"If you don't mention your loved one's name, no one else will. By mentioning them you give people the ability to talk of them. Other people will be afraid to bring them up."
For friends and family, it is important to be aware of the person who has lost someone and even if it may be their second or fifth Christmas, this does not mean that they are not grieving. You can be supportive by asking questions and showing that you care and asking how you can help.
Finally, Silke states that it is important to honour your loved ones and honour yourself.
"It is not about moving on or letting go. Grieving is about finding what works for you and still being connected to your loved one and by feeling less pain you can start to feel closer to them."
Silke's program –'Grief To Love' follows the above framework and does not seek to ask the grieving person to "move on". If you would like more information on Silke's grief services, please visit www.australianhypnotherapycentre.com.au or phone 0422 525 843