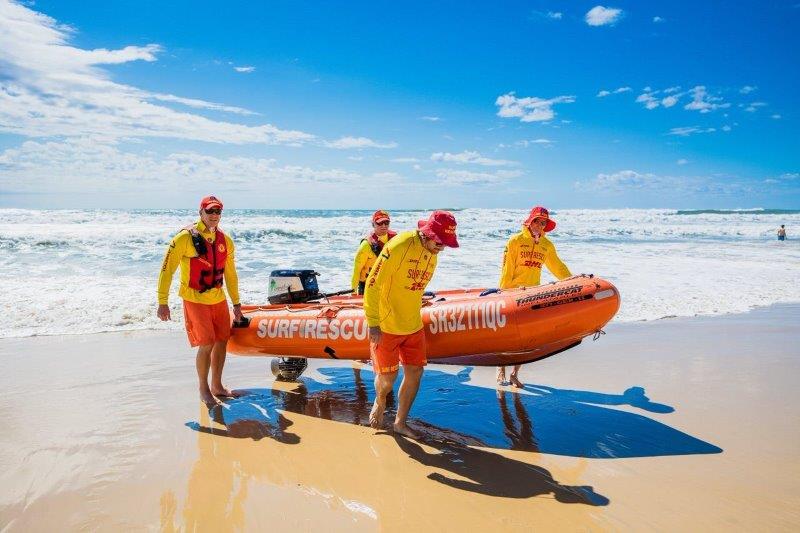 Signature Roofing and Guttering are excited to announce that they are now Gold Sponsors of the Coolum Beach Surf Life Saving Club!
Owners of Signature Roofing and Guttering, Bec and Dave shared, "As avid local regulars at the club for several years, we wanted to find a way to give back to the local community, with families of our team regulars at the beach every week."
"Partnering with Coolum Beach Surf Life Saving Club was a natural fit for us, they provide such an important service to beachgoers every day especially as we head into the summer months."
"It's great to take the kids down to the beach and visually show them the work that goes in to keep our beaches safe, they especially enjoy watching the IRBs in action on patrol and doing their practice runs and races."
Bec, Dave and their team are all looking forward to the IRB Premiership Series kick-off to see the IRB team in full action. The Premiership Series, commencing when the volunteer patrol season finishes, provides the opportunity for the IRB teams to hone their rescue skills against the best of the best. If you haven't had the chance to watch live, keep an eye out for updates on when the season commences.
Keep an eye out for our Signature Roofing and Guttering logo on the IRBs while down at Coolum Beach this summer and it could get you into the monthly draw to win a $100 voucher to the Coolum Beach Surf Club. To enter, just snap and share a photo of the Signature Roofing and Guttering logo on the IRB (with the stunning beach in the background!) and tag Signature Roofing and Guttering on Facebook or Instagram.
"We are thrilled to be able to support the Coolum Beach Surf Life Saving Club in keeping the beach safe in a variety of ways, and we look forward to continuing our partnership with them into the future," Dave said.
If you would like to find out more about how you can support the club, please visit https://www.coolumsurfclub.com/.