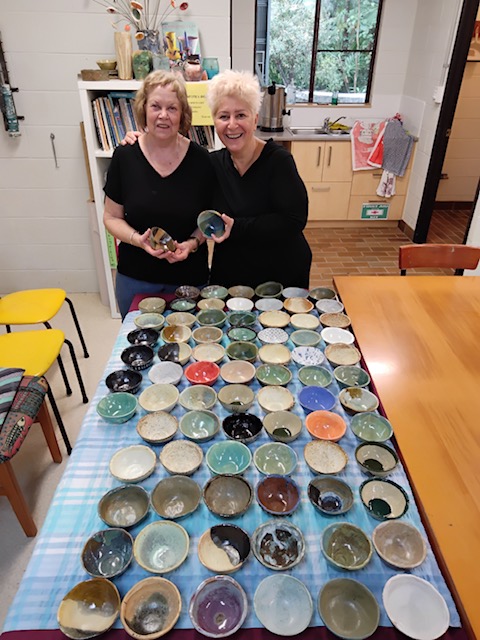 IT'S ONE of the most beautiful places in Coolum – set amongst gorgeous tropical foliage and the atmosphere is always so warm and inviting at the annual Clayden Potters Open Day which will be held on Saturday, November 5.  
Members have been very busy getting everything ready for the annual exhibition sale day which will run from 9am – 1pm at 14 Tradewinds avenue, Coolum.
The morning will serve as a way for the public to purchase some gorgeous handmade clay items as well as books, plants, and homemade treats.
There will be a big morning available to purchase and the potters will have their unique homemade wares available for purchase which could serve as a perfect Christmas gift!
The group will have delicious homemade cakes and biscuits for morning tea and there will also be raffles, lucky door prizes and discounted sales tables to ensure everyone gets a bargain.  The potters have also increased their supply of the popular Christmas puddings in pottery bowls so as not to disappoint those that missed out last year.  Come along and support your local non-profit community pottery and craft groups on Saturday, November 5 – you are bound to have a lovely morning.