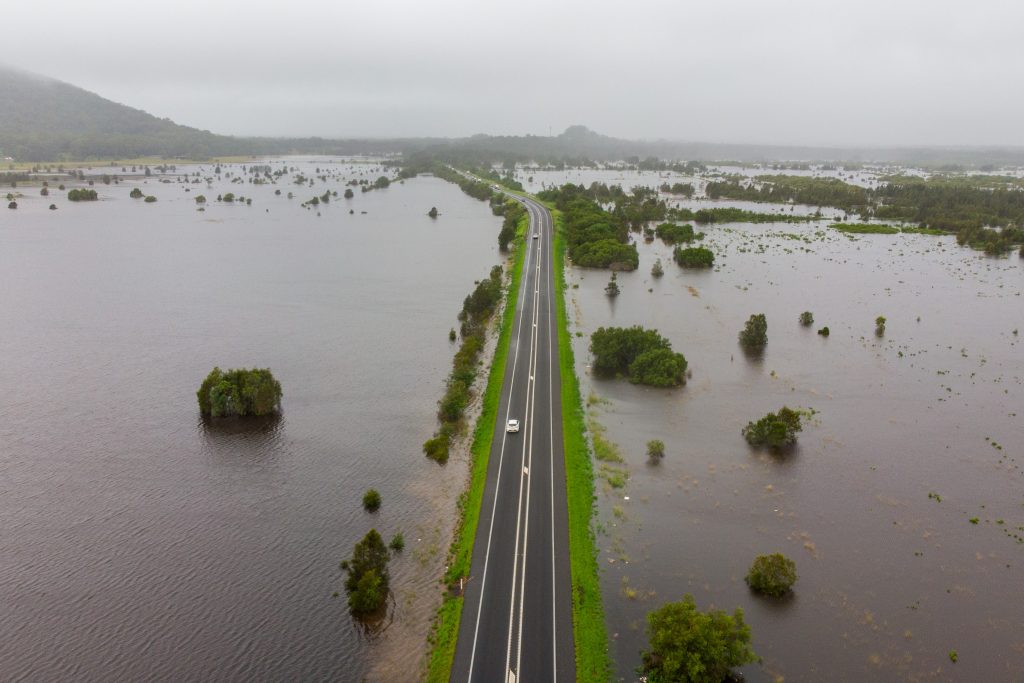 VANESSA BACON-HALL
EDITOR
THE DEVELOPMENT of a Kelly Slater endorsed 'Surf Ranch' and housing development on land which only recently suffered substantial flooding just west of Coolum is still set to go ahead according to joint developers Consolidated Properties and World Surf League despite objections from Sunshine Coast Regional Council and community advocacy groups.
Division 9 Councillor Maria Suarez stated that the developers were continuing their push to develop on the flood-prone land despite not providing any details on how they could overcome identified issues. 
"Council has not changed its position on this proposal since it was touted back in 2020," Cr Suarez said.
"I tell aspiring developers of these flood plains, the reason you can't develop there is because the area is not included in the Urban Footprint, it's not zoned for residential development, and it is some of the lowest-lying and most flood-affected land on the Sunshine Coast.   
"It's a natural storage area providing protection from the impacts of flooding downstream during major flood events. This year alone has proven its purpose."
Coolum Residents Association's Ray Barber confirmed that the so-called "Community 6" met last week with Consolidated Properties representatives about the Coolum flood plain and the proposed development.
"Consolidated Properties considers the wetlands and floodplain west of Coolum to be development land," Mr Barber said.
"The Community 6 affirmed its members' views that flood plain should never be development land."
OSCAR PRESENT THEIR CASE
The Community 6 comprises Surfrider Foundation (SC), Friends of Yaroomba, Coolum Residents
Association, Development Watch, Organisation of Sunshine Coast Associations or Residents (OSCAR) and Sunshine Coast Environment Council.
OSCAR President Melva Hobson stated that the meeting with Mr Don O'Rorke from Consolidated Properties was an amicable meeting and was an opportunity for the Community 6 to state their opposition to the construction of 1500 homes, shops, a school and a wave pool on the Maroochy River flood plain at Coolum west.
"We shared with Mr O'Rorke a recent photo of the flood from the February 2022 'rain bomb' which clearly shows the floodplain doing what floodplains are intended to do – store flood water which allows then a slower flow into the Maroochy River and related creeks."
"It was pointed out to Mr O'Rorke that the 1992 flood covered an even greater extent of the floodplain and was more significant than the February 2022 rain event and we understand that others have also relayed this information to Mr O'Rorke."
"It seems that everyone is telling him it's a crazy idea," Ms Hobson said.
OSCAR further went on to state that Consolidated Properties is seeking a Priority Development Area (PDA) Declaration by the State Government over the land as it is zoned rural and is outside the Urban Footprint.
There are no development rights attached to the land in question.
"A PDA also means that the community is excluded from any appeal processes and both Council and the Mayor have commented on many occasions that Council does not support the proposal in this location. 
"We are writing to both the Deputy Premier/Minister For State Development to relay the outcome of our meeting with Mr O'Rorke," Ms Hobson stated.
COUNCIL NOT SUPPORTIVE
Cr Suarez further reiterated the concerns of the Community 6.
"The Community 6 are spot on with their concerns and I fear the surfing community hasn't been told how readily accessible the wave pool would be. 
"Consolidated Properties tried and failed to develop the land west of Coolum as 'Coolum Lakes' back in 2006. More recently, a Priority Development Application has been lodged with the State Government for the Surf Ranch proposal."
Cr Suarez stated that a tourism offering is desirable for the region, but it should not be at the expense of the environment and community.
"While Council has no authority to consider a development proposal on this site and the proposal will be a matter for State Ministers and agencies, Council have repeatedly and categorically advised the State Government that the proposal is not suitable at that site.
"Council suggested an alternative site, however, Consolidated Properties and WSL refused to consider it. There is appropriate land for this proposal, but it's not on the floodplains west of Coolum Beach." 
CONSOLIDATED PROPERTIES RESPOND 
A spokesperson from Consolidated Properties Group did not answer the Advertiser's direct questions and provided us with the following statement.
"Don O'Rorke, Chairman & CEO of Consolidated Properties Group (CPG) and James MacGinley, Head of Residential of Consolidated Properties Group (CPG) met with a number of resident's groups last week. This meeting has been part of an ongoing conversation with the community around CPG's idea of redeveloping cane land for a wave pool, resort, and residential community.
 As always, the meetings have been conducted in a very respectful manner, the objective being both sides understanding each other's views. CPG appreciates the time and effort put into attending these meetings and is hopeful a mutually acceptable outcome can be reached between the community and itself.
 At this stage, we have not received any formal feedback from Government on our proposal, but we continue to work towards an acceptable outcome."