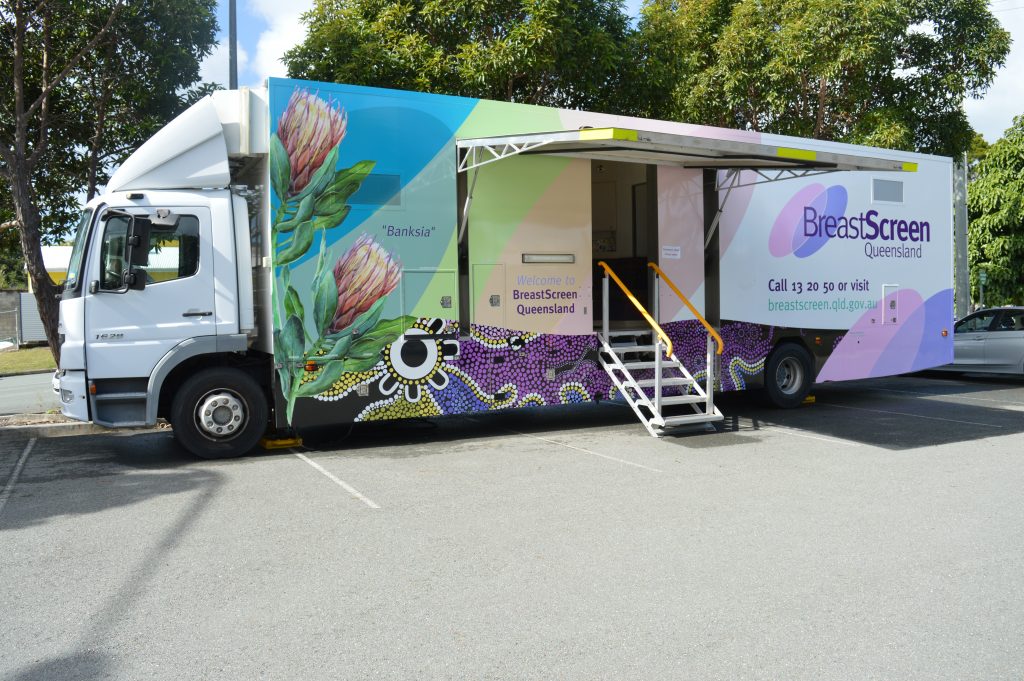 BREASTSCREEN Queensland Sunshine Coast is hitting the road this month with "pop-up" breast screening sessions at shopping centres from Coolum to Caloundra with the clinic at Coolum Village from April 11-12 and at the North Shore Village from April 13-14.
Our region has recently seen a lot of residents moving home or people relocating from interstate and in the upheaval of a move, it is easy to forget about your two-yearly breast screen.
BreastScreen Queensland Health Promotion Officer, Gillian Duffy said that women who are new to the coast may not be aware of the free screening that is available at six locations from Gympie to Caboolture, as well as at a number of regular mobile sites.
"By taking our mobile service to shopping centres, our service is easily accessible for busy women.
They can drop in for information, book an appointment at a convenient time, or have a breast screen there and then," Ms Duffy said.
The BreastScreen Queensland service is provided free to women aged 40 years and over and women aged 50 – 74 are encouraged to have a breast screen every two years, as studies show that this age group benefits the most from regular screening.
Finding breast cancer early can increase treatment options and save lives.
"To encourage women who are overdue for their two-yearly breast screen to book an appointment, women who attend for breast screening during April, May or June will be entered in a monthly prize draw to win one of five $50 gift cards," Ms Duffy added.
No doctor's referral is needed and there will be some walk-in appointments available. For more information, to update contact details or to make an appointment call 13 20 50 or visit breastscreen.qld.gov.au
The BreastScreen Queensland mobile service will be at:
Coolum Village 11 and 12 April
North Shore Village 13 and 14 April
Stockland Baringa 19 and 20 April
Bunnings Caloundra 21 to 23 April.
THE FACTS:
• 75% of women diagnosed with breast cancer are over 50. Younger women do get breast cancer, but the risk of breast cancer increases dramatically after the age of 50.
• 9 out of 10 women diagnosed with breast cancer have NO family history of the disease. While women with a family history of breast cancer are more at risk, most women diagnosed have no family history of the disease at all.
• A breast screen every two years is the best way to detect breast cancer early, well before you or your doctor can feel anything.