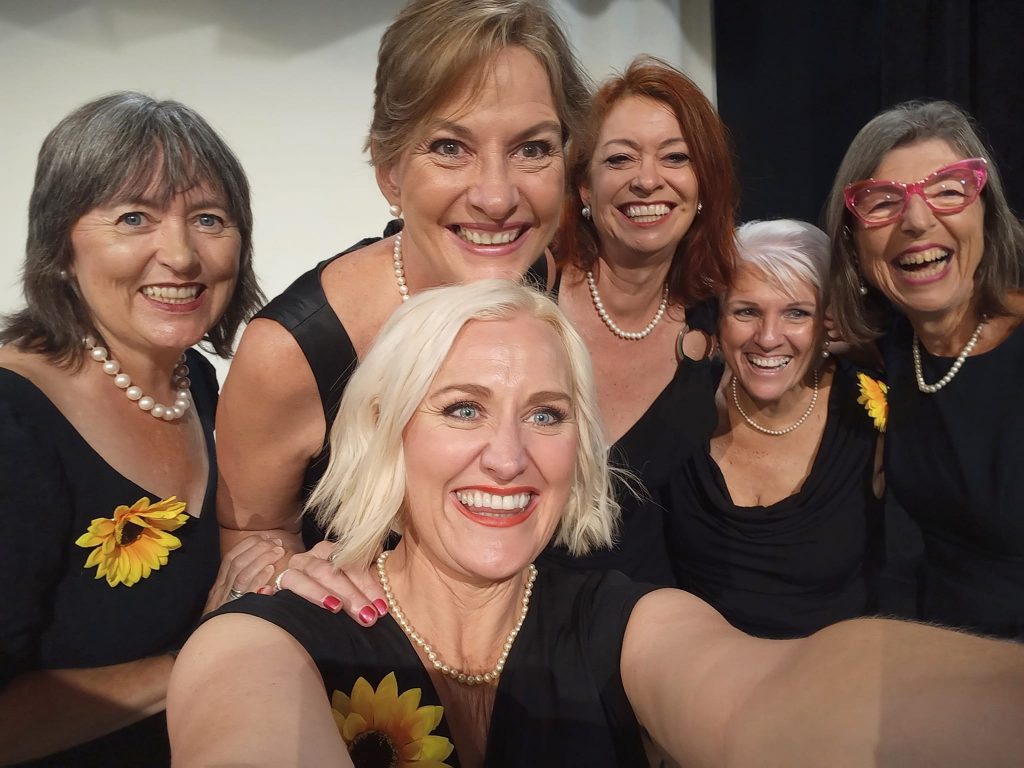 The amazingly talented and prolific Coolum Theatre Players (CTP) are happy to announce their new production – 'Calendar Girls' will be running at the Coolum Civic Centre from Friday, March 25 to Sunday, March 27 and the following weekend, Friday, April 1- 3 and the production will be supporting Katie Rose Cottage hospice.
Calendar Girls was written 20 years ago as a result of a group of women who attended their local Women's Institute in the dales region of northern England. These brave women starred in and produced an, 'alternative' calendar to raise funds to buy a settee for a local hospital. It was at this hospital where one of the women's husbands had passed away as a result of Leukaemia.
This wonderful story was made into a motion picture, a stage play and now a musical.
The CTP production will be directed by Barbara Ryan who is a relative newcomer to the Sunshine Coast. Barbara relocated to Mt Coolum in 2019 from northern Victoria where she directed and acted for many years in the local community and pro-am productions.  Barbara previously performed with several theatrical companies in Coffs Harbour and was a founding member of Seacreast Productions.  Barbara previously directed the show 'Deckchairs', for Coolum Theatre Players in April 2021.
"This play is a particular favourite of mine and is the second time I've been given the opportunity to direct it," Barbara said.
"Whilst it may be known for its 'nude' scene, the story is so much more. It's a beautiful story of a group of women who are there for each other through life's ups and downs, through the fun times and through the dark days of deep loss. It's both very funny and poignant at the same time. This is a story of a group of women who want to make a difference to other people's lives who may be suffering and who are brave enough to 'take their clothes off' to do so."
Barbara is thrilled with the calibre of the cast and crew who come from far and wide, many of whom bring years of stage experience with them. There is already a strong connection and trust between everyone involved and a desire to do justice to and honour the original women and their mission.
The cast and crew of the CTP production of Calendar Girls will star in and produce a calendar of their very own with the proceeds of the calendar being donated by Coolum Theatre Players to Katie Rose Cottage.
Representatives from Katie Rose Cottage have identified a need for some new comfy lounge chairs for their guests, and just like in the original storyline, which the production is based on, the aim is to raise enough funds from sales of the CTP calendars to do so.
The calendars will be available to purchase during the run of the shows at the end of March and the start of April and will also be available to purchase directly through Coolum Theatre Players after the show.
Katie Rose Cottage is largely dependent upon donations and volunteers to operate and if you have been thinking about volunteering your time, skills and love, there would hardly be a more worthy cause than Katie Rose Cottage. For more information, please contact Carol Raye at carolr@katierosecottage.org.au.
Tickets for Calendar Girls are available through North Shore Realty in Coolum on 5446 2500 or www.coolumtheatre.com.au