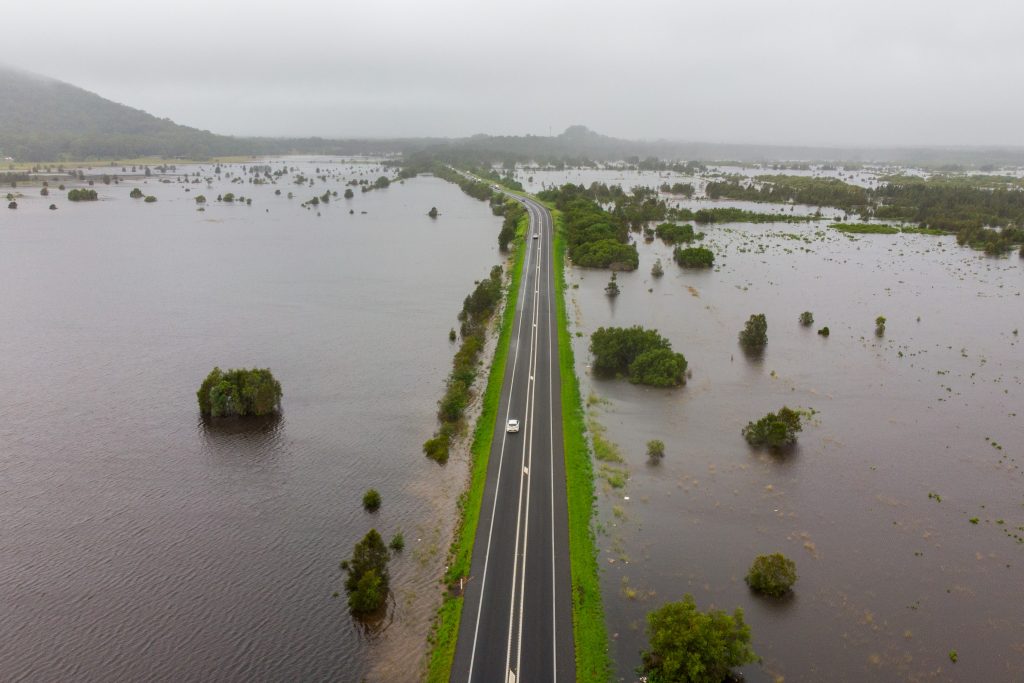 If history likes to repeat, then floods seem to like to take hold in February with excessive rain events in February of 1992, 1999, 2011, 2015 and now 2022!
The deluge which swept across the region from Thursday of last week has seen flood records broken and the severe weather system has taken out an area stretching from Maryborough in the north to at the time of going to print the mid-north coast of NSW.
A staggering 700mm was estimated to have fallen at Sunshine Coast Airport over the past week and with high tides, flooding was inevitable in low lying areas across the coast.
The slow-moving system, combined with another band coming from the north, saw flood levels exceed historic highest flood events such as in Gympie with the Mary River reaching a historic flood peak of 22.8 metres – the highest peak since 1893.
At 4.8 metres, Palmview broke its 1992 flood level record at 7.30am on Saturday morning and the Mooloolah River recorded a major flood level which saw the areas such as Bradman Avenue in Maroochydore go under.
The Noosa River peaked at 1.7 metres with Memorial Avenue, Hilton Esplanade, Hilton Terrace, Gympie Terrace, Cloudsley Street, parts of Eumundi Noosa Road, Hygieta Street, Janet Street, Robert Street and Lake Weyba Drive all flooded and closed for many days.
The SES in our region was kept busy helping businesses and residents with sandbags and water was seen over the road in many places including Emu Mountain estate and South Coolum Road.
In addition to all of the rain, winds were strong with gale-force winds in the hinterland and strong wind gusts on the coast which saw many shallow-rooted trees being blown over.
Conditions improving and clean up begins
The weather on the Sunshine Coast has improved, but the danger is not over, with roads extensively damaged, flood levels still high and landslides and falling trees a high risk.
Authorities are urging people to stay off the roads while crews urgently assess and prioritise works, ahead of undertaking repairs over the coming week.
They are also clearing debris and landslides across the region.
Sunshine Coast Local Disaster Management Group Chair Mayor Mark Jamieson thanked the community for staying home whilst the severe weather event unfolded and whilst recovery efforts begin.
"The weather has improved, however, we're not out of the woods just yet," Mayor Jamieson said.
"Please be patient over the coming week as our emergency services and council crews work through the significant recovery task.
"Many roads are still closed and we are repairing and opening roads as soon as possible. If you see any hazards, please report them to council.
"The hard work starts now in terms of recovery and will continue over the coming weeks."
Council understands not everyone can pay their rates online and has extended the rate payment due date to this Friday, March 4.