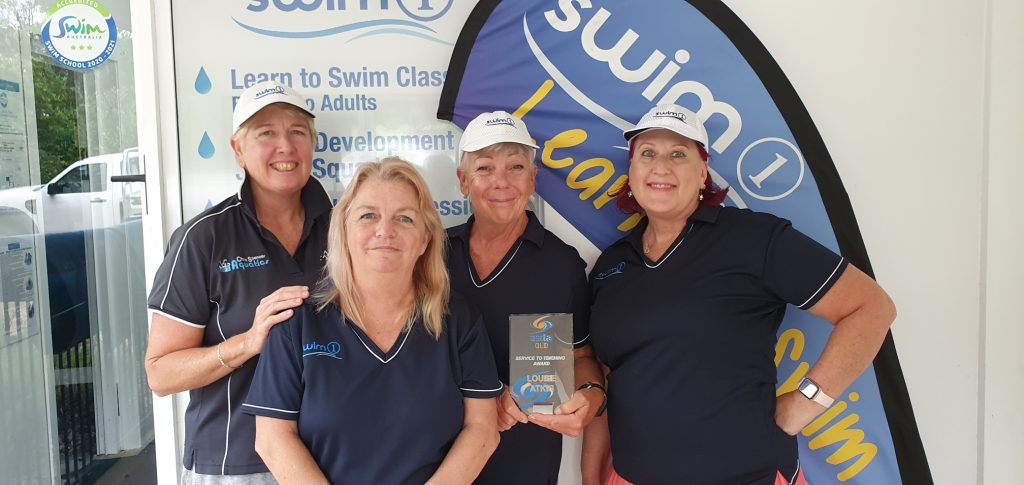 Coolum's premier learn to swim school are proud to share with the community their recent award wins – the recognition undoubtedly cementing SWIM 1 as the number one learn to swim academy on the coast.
Louise Atkin who is one of the many talented teachers at the Swim1 swim school took out The Australian Swimming Coaches and Teachers Association (ASCTA) Qld Swim Teacher of the Year award for 2021 which was decided by the board of ASCTA.
ASCTA and Swim Australia are the peak body for swimming Coaches, Teachers and Swim Schools in Australia and are committed to further development of learn-to-swim programs, swim safety and the sport of swimming. ASCTA is a corporate entity with business objectives and is a not for profit special interest group.
ASCTA and Swim Australia is dedicated to developing world-leading practices in the education, accreditation, professional development and ongoing support for swimming coaches and swimming and water safety teachers.
Swim teacher of the year Louise Atkin said that she was overwhelmed at the news.
"We won! And to win such an award against such bigger schools with many quality teachers and the whole of Qld – I just can't believe it – I am very honoured," Louise said.
Swim1 owner Chris Spencer said he was blown away and extremely proud of her team member winning the award.
"There are many people deserving of this award and for Louise to take it out for the state of Qld is very special," Chris said.
"Louise is great at what she does, just like all our team and the award is testament to her gifts as a teacher.
"This has been very exciting and the team enjoyed popping the cork to celebrate."
Swim classes have started for Term 1 2022 and for bookings and enquiries about learning to swim with the best swim teacher please contact – info@swim1.com.au