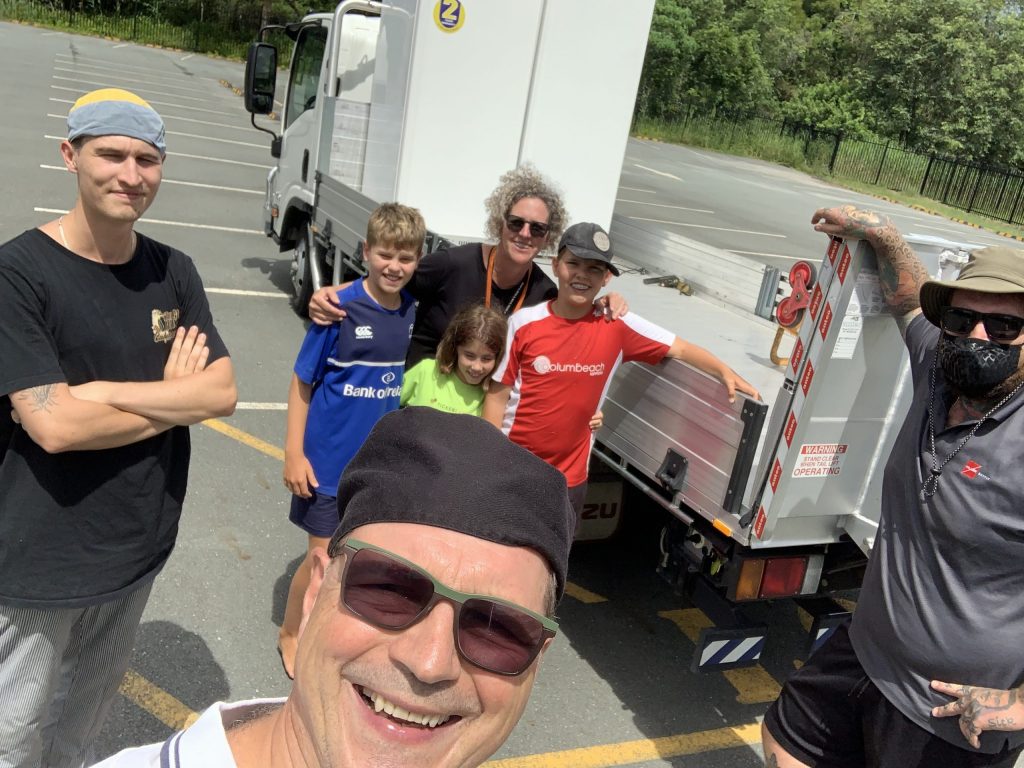 IN an effort to be well prepared for any new obstacles COVID may present towards the smooth delivery of the invaluable meals cooked and delivered by Coolum Meals on Wheels, the organisation put out the call asking for extra freezers to store their meals and the community well and truly answered.
Chef Lutz Kramer explained that local MP Dan Purdie was a huge help with the COVID contingency plan.
"Dan Purdie put us in contact with Coolum State High School P&C Treasurer Andrew Gorman and Chef Rebecca to arrange freezers on loan during this phase of the Covid pandemic.
"I am so grateful and amazed by the help the local community has offered and this will ensure the continuation of meal delivery should some members of the kitchen team become affected," Lutz said.
"I also would like to thank local business owner Syd Hillier from Hiller Hospitality who managed to arrange pick up and transport within the hour."
Coolum Meals on Wheels President Sue Green said that the organisation had a strong contingency plan in place to ensure clients and volunteers are safe.
"We have split our delivery runs and minimised the need for direct contact during delivery and only minimally reduced (no side salads for a short time) some of the wide range of food options our clients currently enjoy.
"Should the kitchen temporarily be closed these freezers guarantee continued service providing the basic three-course meal and juice until the kitchen is up and running again."
For more information and for finding out how to volunteer with Coolum Meals on Wheels,
please contact: coolummeals@bigpond.com or Anne Jericho on 0408 183 517 or the office on 07 5446 1000