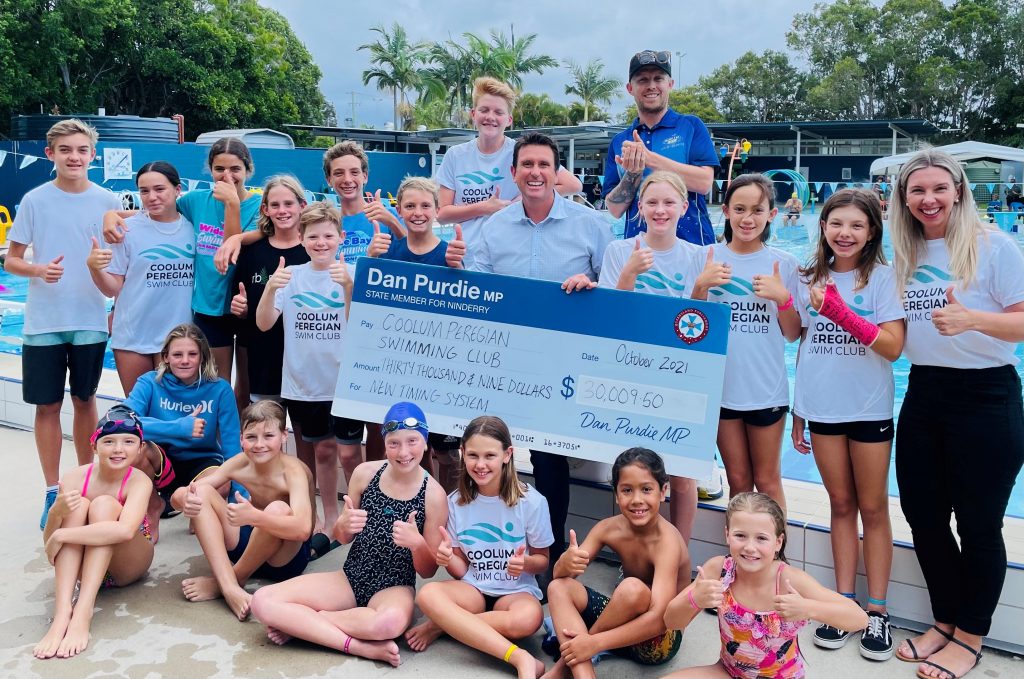 Time is quickly running out for not-for-profit clubs and community groups to apply for this year's last round of Gambling Community Benefit Fund grants.
Ninderry MP Dan Purdie said applications for Round 112 close at midnight on Sunday, October 31.
"We've seen over $600,000 in grant funding being shared by groups across the electorate this year, which is an outstanding result," Mr Purdie said.
"Gambling grants are a valuable source of funding which can be used for a wide range of purposes, from upgrading facilities to purchasing essential equipment to help groups cater for the needs of their members."
Mr Purdie congratulated the latest grant recipients of Round 109, including:
* Coolum Tennis Club ($35,000 to upgrade courts)
* North Arm Shotgun Association ($22,268 for an all-terrain vehicle)
* Coolum Beach Meals on Wheels ($19,120 for new blast chiller)
* Coolum Hearts ($15,000 to upgrade shed)
* Coolum Touch Association ($35,000 for new machinery)
* Coolum Peregian Swimming Club ($30,009.50 for new timing system)
* Eumundi School of Rock ($1,500 to purchase equipment)
* Hoofbeats ($28,295 for new horse float, caravan & equipment)
"From next year, the structure of the Gambling grants program will change, with a super round offering grants of up to $100,000 to kick off the year, opening in January, Mr Purdie said.
There will be three additional grant rounds later in the year offering grants of up to $35,000.
For more information about the changes to the Gambling Fund and how to apply, visit www.justice.qld.gov.au/initiatives/community-grants