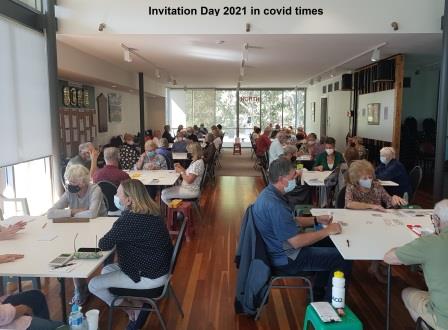 The Coolum Bridge Club Pairs Championships will be held over three Thursdays – November 4, 11, and 18.  Allison Walker is the convener for this event and please check out our website for entry details.  The criteria of eligibility for entering the Coolum Pairs is a member must have played at three club sessions prior to the commencement of the event. Sorry but no walk-ins or visitors will be accepted on these days. 
Coolum Bridge Club is delighted to announce that it has a 10-year lease on the Yaroomba Meeting Place, which is where the championships will be played. Registration for the event can be made via the club website at www.coolumbridgeclub.com
The club is located at 1443 David Low Way, Yaroomba.
Club Phone is 0480 239 988. Hiring enquiries to Pat Feeney 0754 482 975
Photo: Coolum Bridge Club