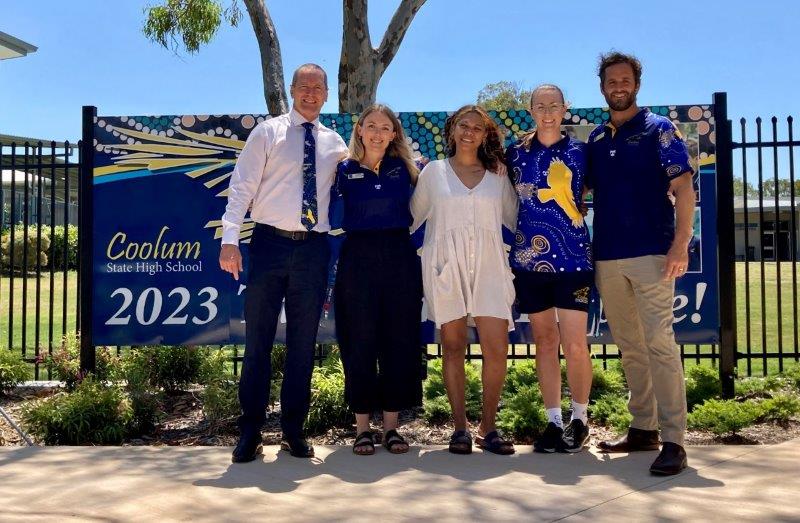 Vanessa Hall  
COOLUM State High School is further celebrating and honouring the local First Nations community, with the teachers and staff embracing a new uniform design that proudly highlights the rich cultural heritage of the region.
The innovative shirts and ties feature an exclusive design by First Nations artist Nikita Fitzpatrick, known for her previous collaboration with the school through her colourful murals.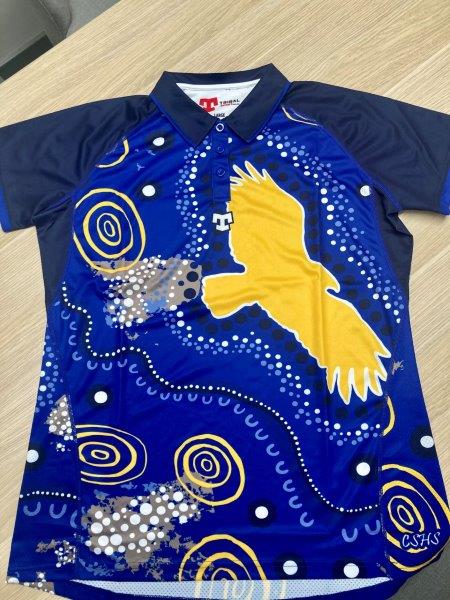 The design intricately weaves together the school's mascot, the Brahminy Kite bird, with symbolic imagery representing unity, waterways, and meeting circles.
Nikita expressed her intention to align the uniform with the existing murals, emphasising the essence of unity and connections which are symbolised by the school emblem and the depiction of waterways, harmoniously blending on both the shirt and mural.
"There are meeting circles as well because we are all coming together here from across the Sunshine Coast, and it was really important to me to make sure this was a similar design to the murals and making sure that it all tied in." 
Nikita said it was a rewarding project.
"I've really enjoyed doing this again and working with Coolum High."
The initiative was spearheaded by the Coolum State High School P&C with President Nicole Sklenars stating that the previous uniform was just a plain shirt.
"We wanted to give representation within the community for the staff and the new polo shirt and tie was the opportunity to do that.
'We already had that connection with Nikita because she had done the two murals, and this kept it all uniform and tied into the murals."
The new uniforms, while not mandatory, have received overwhelming support from staff members within the two weeks of their availability. Many staff members are choosing to wear the attire not only for its symbolic representation but also due to being high-quality and to further display their pride in Coolum High.
Principal Troy Ascott could not speak more of highly of Nikita's work and what it meant.
"I think Nikita is a brilliant artist and the story that she has explained via these shirts is really powerful which is all about coming together and unity.
"We have this unique distinction of being surrounded by national parks and the Pacific Ocean as well and this design is also about connection to that natural environment as well.  
Mr Ascott also explained how important visual representation was for First Nations students.
"It's so important to me that all of our First Nations students feel connected here and that its visible. When they walk past the murals they see that and now with these staff uniforms they will see that."
"The staff have really embraced this… they love the design and everything that it represents."
More of Nikita's work can be viewed at www.newdreamingart.com