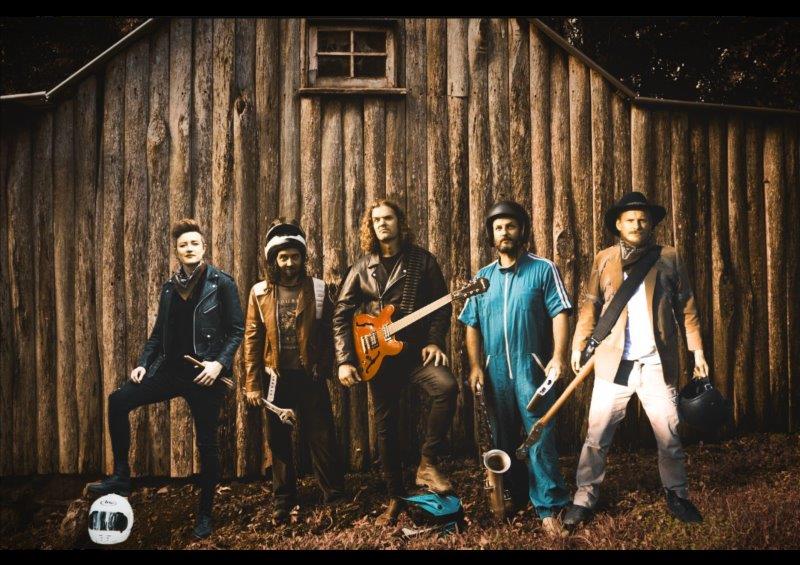 A UNIQUE event will be taking centre stage at the Coolum Civic Centre this Sunday, September 10 from 4pm with 'Silence of the Jams' set to literally blow audiences away with its fresh take on music and movies and intertwining them together amidst a dystopian narrative.  
Described as an epic cinematic experience that defies genre boundaries, the production is set to captivate audiences in Maleny, Pomona, Eudlo and Coolum with its fusion of film and live music, including an entirely original soundtrack.
The production paints a vivid picture of a dystopian future where the world has plunged into an eerie silence. All live music has stopped, and robots (aka smartphones) now rule the world. Amidst this turmoil steps Eddie Ray, an unconventional hero who remains blissfully unaware of the digital domination.
In the wild west of the Sunshine Coast with a motorbike as his trusty steed and haunted by the songs in his head, Eddie must journey to find the weapon that can beat the machines – live music. Accompanied by his Band of Legends, a group of exceptional musicians hailing from the Sunshine Coast, Eddie takes to the stage, performing the soundtrack live alongside the film screening.
Eddie Ray has been called the next Yahoo Serious, with a unique blend of funky tunes and comedic flair. His persona embodies a refreshing defiance, eschewing smartphones and TikTok trends for genuine artistry. This one-man machine is fighting the smartphone apocalypse one song at a time.
Eddie does all his own stunts, writes and records his own music from his home studio (where he plays every instrument) and makes his own films. Silence of the Jams was brought to life by a two-person powerhouse team, with Eddie himself in front of the camera and his talented wife Aimee behind it.
Husband and wife duo Mark and Aimee Gray made this film during the Covid lockdowns. Mark, who plays Eddie Ray explained that he was excited to see the production come to life.
"The film is literally a zero-budget production, designed to keep us creatively engaged and off the internet.
"We are thrilled to see it's resonating so widely with audiences and are looking forward to touring Silence of the Jams locally".
Described as a cowboy motorcycle post-apocalyptic musical extravaganza, Silence of the Jams redefines entertainment and storytelling. Don't miss your chance to witness the extraordinary journey of Eddie Ray and his Band of Legends as they challenge the rule of the smartphone overlords through the magic of live music.
An event like no other, Silence of the Jams is a fusion of film and live performance that will leave you cheering for an encore.
Silence of the Jams can be seen at the following venues –
Maleny Community Centre Thursday, September 7, Majestic Theatre Pomona Friday, September 8, Eudlo Hall Saturday, September 9 and Coolum Civic Centre Sunday, September 10. For more details please visit www.redchair.com.au