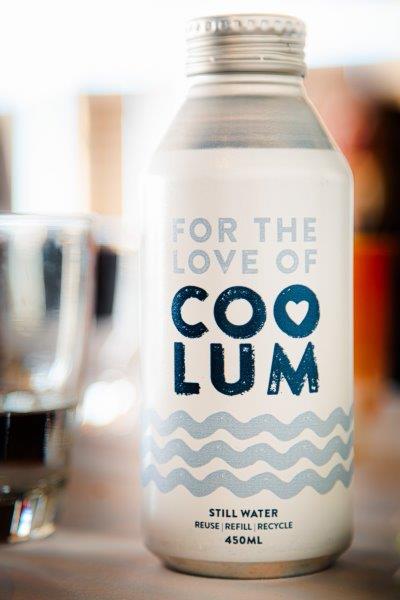 IN A STEP towards making Coolum one of the most eco-friendly regions in Australia, what better place to launch an environmental initiative than on the deck of the Coolum Beach Surf Club with the stunning natural beauty of the beach as the backdrop! The Surf Club played host to the launch of 'Plastic Free Coolum' at a networking breakfast held just last week.
Spearheaded by Coolum Business and Tourism, Plastic Free Coolum aims to make Coolum one of the most sustainable places on the Sunshine Coast to live, work and play.
President of Coolum Business and Tourism, Mark Cameron, said the chamber wanted to help make it easy for businesses to navigate how to do the right thing in a sea of at times "green washing."
"Locals and visitors alike value Coolum's beautiful beaches and natural environment, and they expect businesses to manage their environmental impact," Mr Cameron said.
"But for many businesses it can be difficult to know what the most meaningful actions are, Plastic Free Coolum is a free program and makes it easy for businesses to make the switch."
The chamber was quick to state that the response so far from the community and local business had been positive.
Program ambassador, Coolum Surf Club has already earned Plastic Free Coolum Champion status thanks to its commitment to sustainability which includes installing solar panels, diverting organics from landfill and diverting recyclables from landfill.
General Manager, Mal Wright, said the club wants to create a sustainable future that its members, staff and future generations of Coolum Beach can enjoy and be proud of.
"The Club has been working to reduce single use plastics in our operation, and the Plastic Free Coolum program has helped us find even more sustainable options like the borrow cup scheme.
"I would encourage other Coolum businesses to get on board so we can be a community that is living in harmony with our environment and oceans."
Believed to be the first surf club in Australia to eliminate disposable coffee cups in their operations, Coolum Surf Club is trialling a borrow cup scheme in partnership with Noosa based 'Pottery for the Planet', who are manufacturers of ceramic takeaway coffee cups.
Pottery For The Planet exists to eradicate single-use culture and plastic waste across the globe with their range of ceramic keep cups and bowls.
Founder Renton Bishopric said his business was excited to partner with Coolum Surf Club to provide a waste free coffee cup option for its customers.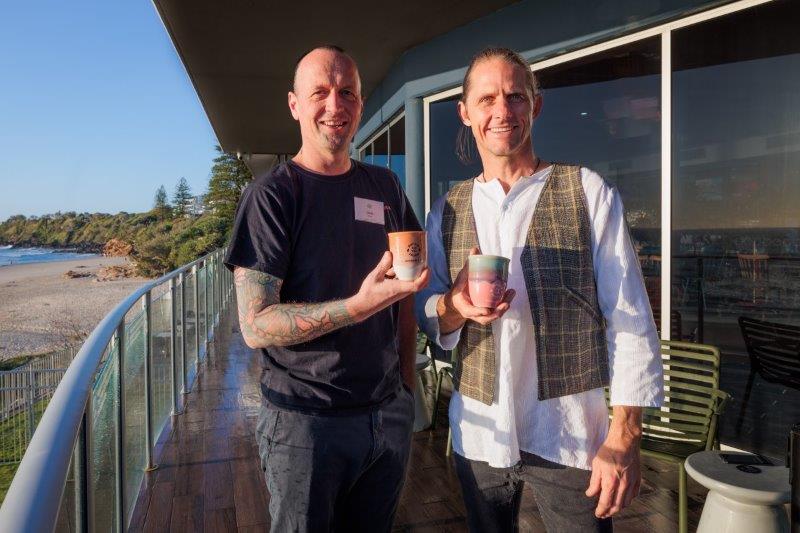 "With over one billion takeaway coffees served every year in Australia, it is clear that the use of single-use coffee cups has become a major contributor to our plastic waste problem," Mr Bishopric said.
"Our Borrow Cup System offers an alternative solution – customers can simply borrow a reusable cup from participating cafes and restaurants, then return it after their use.
"We are excited to be a part of Plastic Free Coolum and we're looking forward to more businesses and communities considering the potential effects their daily habits have on our environment and doing their part in preserving it for generations to come."
Coolum based Raw Bulk Foods Online is helping people reduce their use of single use plastics through their innovative, world-first reusable bags made from recycled ocean beach and landfill plastics.
Founder Stephanie Hughes said the company's sole purpose is to put an end to plastic waste while expanding its closed loop model throughout Australia.
"As an innovative start-up located right here in the heart of Coolum, we take pride in using plastic waste to create new sustainable packaging, aiming to put an end to single-use plastic production," Ms Hughes said.
"Joining Plastic Free Coolum presents a remarkable opportunity for us to inspire our local community to eliminate single-use plastic and we're really proud to be based alongside other likeminded Coolum companies working to solve the plastic problem.
"Together, we can make a significant difference and create a more sustainable, plastic-free future not just for Coolum, but throughout Australia."