BY VANESSA BACON-HALL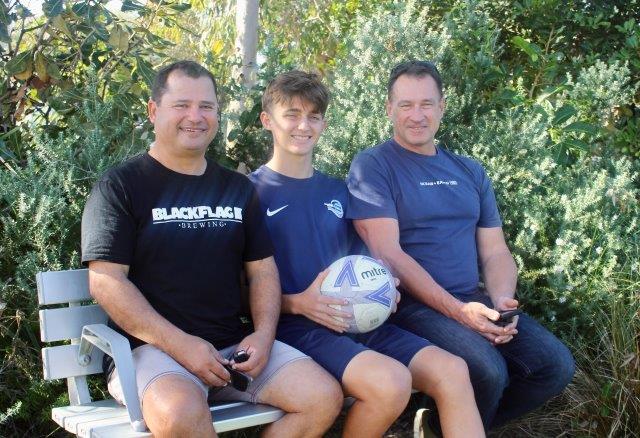 The Advertiser will take you on a journey through the life of people in our community – the characters, the notable ones and just those with an interesting story to tell. This edition we look at young football player Max Veivers.
HOLA! Seville is on the line and a chance to play the world game in Europe is calling. For just fourteen-year-old Coolum student and football star Max Veivers, a once-in-a-lifetime opportunity has literally just become a reality with the offer to play, live and breathe football (aka soccer) in Spain.  
Without having to think twice Max, with the blessing of his parents, Angie Dunbaven and Andrew Veivers will be jetting across the globe to Seville in the south of Spain to reside at a football academy and to play for a local club.
From September of this year until June 2024, Max will be attending the International High-Performance Football Academy (Spain Soccer Academy) where the Academy describes what they do as "Football is our life".  
The Academy offers players aged 14-23 years from any country in the world the opportunity to live the experience of feeling the Spanish style of soccer, practising with professional coaches and competing with Spanish teams.  
Academy participants will have 20 hours of training a week as well as language studies and regular school classes and play in regular matches.   
"I won't believe this is really happening until I'm there," Max said.
Max describes football as his number one passion in life and to make it big or to get anywhere as a professional as an Australian, the only path to follow is one that is overseas as Australia just does not have the pathways available in football as yet.
Not letting that get in the way of his sporting dream, Max applied to many academies sending in his academic and sporting results and playing reels, and then the dream opportunity became a reality with that offer from Seville.  
Currently playing for the Sunshine Coast Fire and the academy program at Kawana Waters State College, Max recounted that his love of football started in Coolum.
"I started playing right here when I was two and that's when I fell in love with football.
"I was doing the little Kiddie Kicks back then – just playing and having fun with my friends here in the Civic Centre."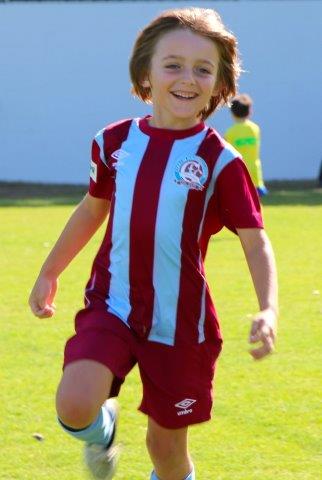 Max's parents said that they took him initially to the Kiddie Kicks at the Civic Centre due to feeling guilty about not being into any sports and little did they know that it would become such a huge part of his life which he chose completely of his own accord.
The coaches from a young age were instrumental for Max and gave him the passion to stay with football. When many others were turning to surfing or other ball sports, Max stayed with the beautiful game, citing watching his first World Cup when he was five as a pivotal moment.
"2014, that was the one that made me realise that's what I want to do."
And now the dream to play professionally is starting to become a reality by going over at 14 to train at a Football Academy.
"I want to stay there… the idea of going over there is not just to go there for 10 months but to be there permanently," Max said enthusiastically.
"My goal is to get a professional contract and I don't care when I get that but that I do get one and playing for a team in the champions league would be my absolute dream."
Max explained that most of the well-known Australian players have all done a similar thing where they go over at a young age.
"Not enough money is put into soccer in Australia and it's disappointing because we all get it into our heads that to make it you have to go to either South America or Europe."  
And despite these limitations with progression, Max explained what it was about football that he loves so much.  
"I think it's a really exciting sport to watch. To play, it's very skilful and it involves a lot more training for all physical aspects – you can't have any weak spots in your game."
And rounding off our chat, Max who said his best position is striker declared his favourite teams.
"I support Manchester City and in the World Cup every four years, Australia is my team, and the Matildas are awesome."  
We wish you the best of luck Max and no doubt look forward to you wearing the green and gold for Australia one day on the World Cup stage.
Do you have an interesting person that you think the Advertiser should feature? Send in your suggestions to editor@coolumadvertiser.com.au