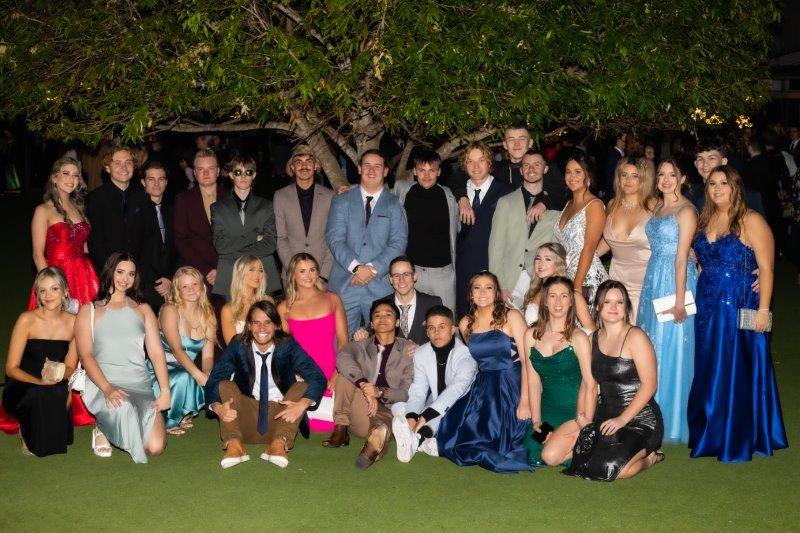 ONCE AGAIN, the annual night for all things glam for the Coolum High School year 12 class of 2023 took place on Thursday, June 15. The night before the Nambour Show Day seems to always be cold and crisp but the fashions and arrivals are always hot with the students arriving at the grounds of their school for a red-carpet arrival in front of their parents and teachers before being bussed down to Maroochydore RSL for a formal dinner and night of dancing.  
Deputy Principal Emma Curnow said it was a perfect winter evening for the graduating 2023 cohort.
"Students were greeted by applauding crowds at the red-carpet arrivals and ventured to the Maroochy RSL Ballroom for fun, food and lots of dancing. The students were exceptional and wonderful role models to our community".
Principal Troy Ascott commented on what an exceptional student group the current year 12 cohort is.
"They are wonderful students who are all achieving well and it's wonderful to see them come together on a night like this."
When asked about the importance of the ball Mr Ascott stated it was a high school "rite of passage."
"This is where they get to dress up and they share this with their peers and it's one of those occasions that they will always remember and where they will no doubt form lasting memories."