PAT CAVANAGH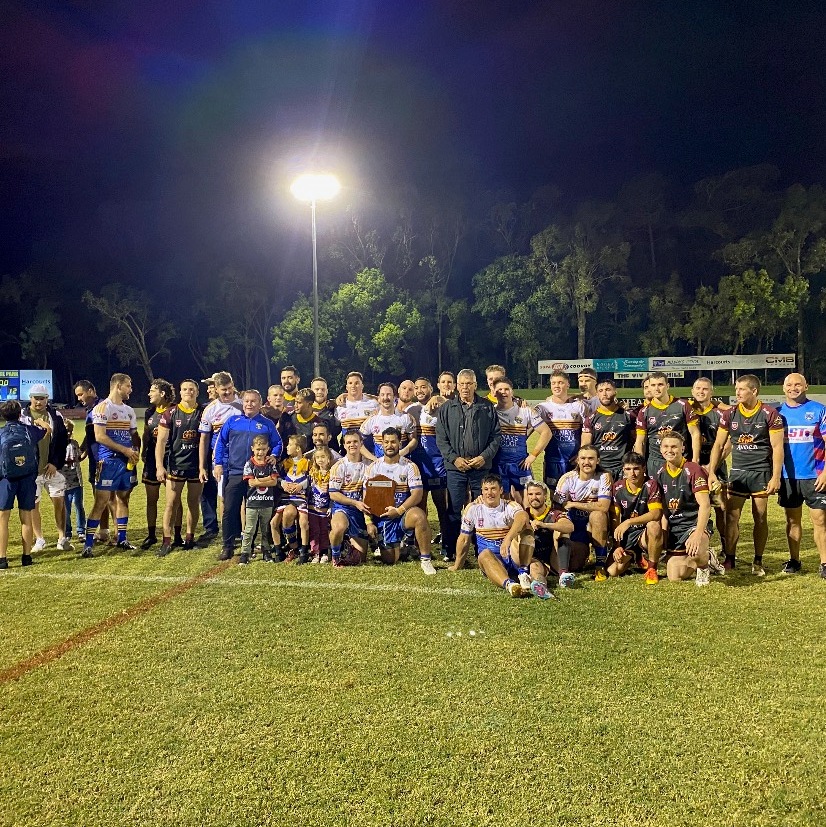 FOR the first time in their history since the club was formed in 1989, the Coolum Colts Rugby League team have been playing in the A Grade during 2023. This has been a huge coup for the local club to be able to field a team to play in the premier division on the Sunshine Coast.
For the many players, coaches, managers, club officials, countless volunteers, sponsors, and supporters over the years, seeing the A-Grade team in their first game against Kawana was a dream come true. 
Many of the current A-Grade squad have come through the Junior ranks at Coolum, thus giving a real hometown feel to the team. 
Captain Luke Philip who has played all his Junior football with Coolum Colts said it was a great honour and special privilege to lead the A Grade team onto the field for the first time. 
In all their games so far this year they have been competitive, going down by small margins in the games they have lost.
In their latest outing the club played Noosa Pirates at Tewantin in both A and reserve Grade on Saturday night.
In the local derby, the two clubs were competing for the Richter-Cavanagh Shield.  
Noosa led 18 nil at halftime as they had the majority of ball possession and were able to put sustained pressure on the Coolum team. 
The second half was a different story as Coolum controlled the ball and their defence lifted a notch thus repelling anything that Noosa could throw at them. 
Tries to Coolum in the 48, 56 and 76 minutes ensured an exciting finish to the match as the score was 18 to 12 with four minutes remaining.
Despite a valiant effort, Coolum couldn't overcome the deficit with the final score being Noosa 18 Coolum 12.
Club president Simon Kidman said the A-Grade side had added another dimension to the club which now has 300 juniors.  
He is hopeful that a large crowd "fills the hill" at the home games this Saturday, June 17 with the reserve grade playing Gympie at 4.30 p.m. and the A Grade game against Maroochydore at 6.00 p.m.