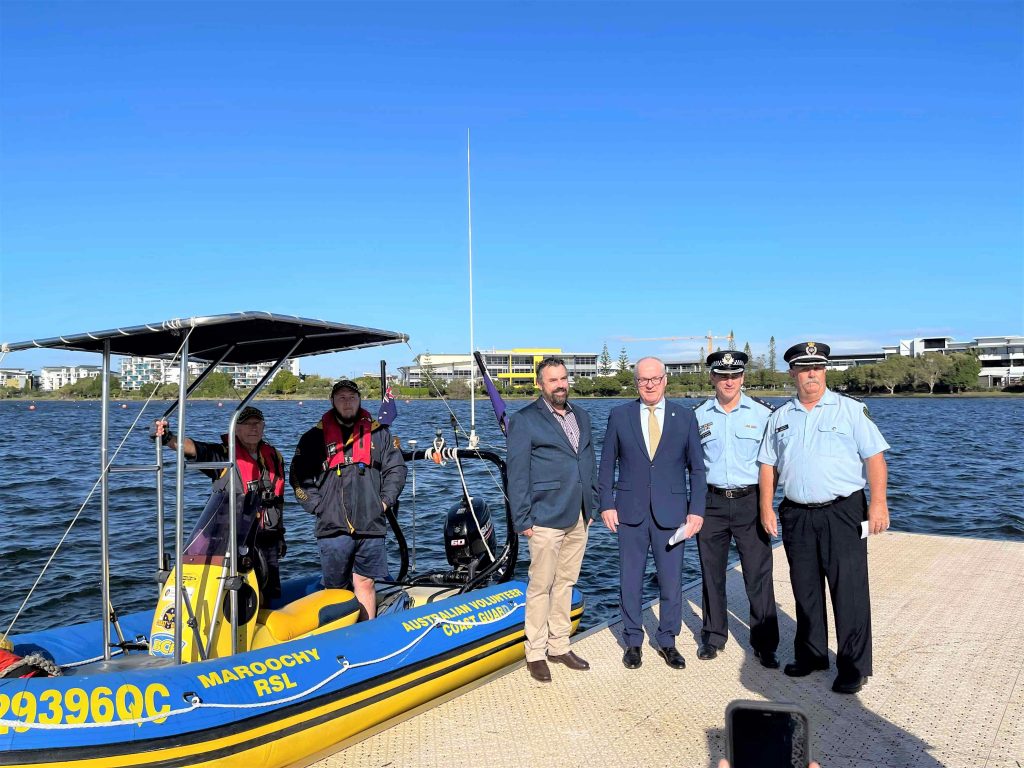 PRACTICAL demonstrations and lots of life-saving information will be on display this weekend at Sunshine Coast Stadium with Sunshine Coast Council holding their 'Emergency Expo' which is free for the entire community and aims to educate for when crisis' occur.  
This expo could literally save your life or that of someone you know
Demonstrations will include a helicopter water bombing over Lake Kawana, a swift water rescue team racing into action and a painstaking vertical rescue.
Police will also show how their dive squad retrieve evidence, and firefighters will demonstrate how they respond to an emergency blaze or a crash, and a Coastguard veteran will also recount dramatic tales of ocean ordeals.
Sunshine Coast Council's Emergency Expo, which aims to help educate, protect and inspire our community, will run this Sunday, May 21, from 10am to 2pm, and this year it's bigger and better than ever with the free Expo to be held at Lake Kawana, in front of the Sunshine Coast Stadium. 
Along with thrilling demonstrations, there'll be stalls hosted by the emergency services and Sunshine Coast Council.
There will be plenty of things to do for the whole family, which also includes plenty of food and drink options.
There will also be an interactive component with those who visit the exhibits able to collect stamps which will enable the entrants to win some fantastic prizes.
To launch the event, Sunshine Coast Council Mayor Mark Jamieson gathered on Monday morning, May 11 with emergency services representatives who have partnered with Council to deliver the Expo.
"Our community are all too aware of how a disaster can strike anytime and anywhere across our region," Mayor Jamieson said.
"The best thing you can do for your family is prepare, so when you're faced with a disaster or emergency, you know what to do.
''This expo is your chance to do that."
Mayor Jamieson said the Emergency Expo was also a great opportunity to thank emergency services workers for their efforts in keeping our community safe.
"On your worst day – be it during a severe storm, house fire, or road accident – our emergency service personnel are there for you. 
"Come along to the expo and thank them.
"And if you've ever thought about a career in emergency services, or volunteering, the Expo is a great chance to gain valuable insights and find the group that's right for you."
Along with Sunshine Coast Council, the event is held in partnership with Queensland Fire and Emergency Services (QFES), Queensland Police Service (QPS Sunshine Coast), Queensland Ambulance Service (QAS), UnityWater, Energex, State Emergency Service (SES), Surf Life Saving Queensland, Australian Volunteer Coastguard, Marine Safety Queensland, Australian Broadcasting Corporation (ABC), Red Cross Australia and Volunteering Sunshine Coast.