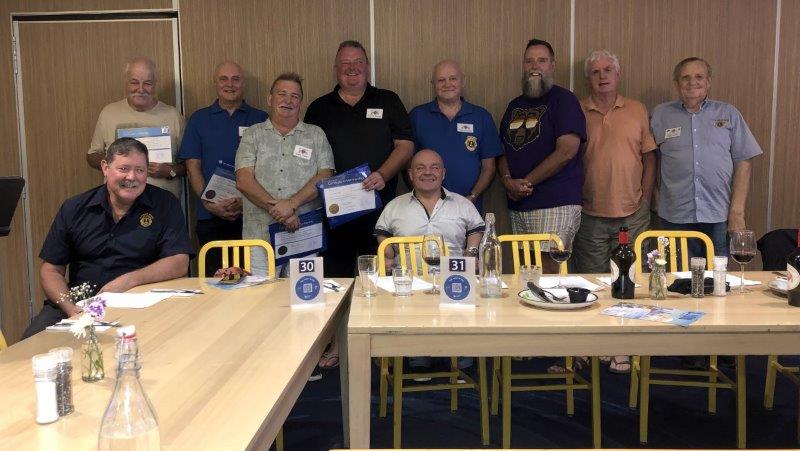 THE COOLUM Lions had a major increase to their membership base with four new members signing on to be part of the community and to help as Coolum Lions members. The club hosted their monthly dinner on April 4 at the Coolum Beach Hotel and formally welcomed the new members then.
Lion Brendan Mulvenna did the club proud, and recruited the new members by demonstrating the power of networking and being involved within the local community. 
Coolum Lions has been supporting the local community for over 40 years and is always happy to have new members come on board. If you would like to be part of the very successful team and have fun meeting new people and helping out in the community then, please call Lion Doug Alford on 0427 061466. Pictured are from left to right Brendan Mulvenna, Ian Gunn (new member), Dave Lucas (new member), Henry Povey (new member), Greg Jackson, Mark Hines, Mark Newlan, Doug Alford and front row, Jeff Williams and Anthony Buczynski who are both new members.