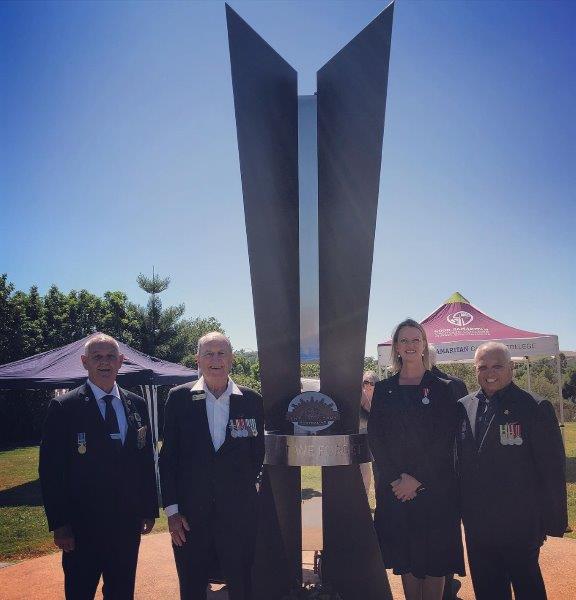 THE BLI BLI community will be able to observe Anzac Day next week on April 25 at their new Cenotaph which was officially un-veiled in a commemorative ceremony which took place last Friday in front of local dignitaries, RSL members and the local community.
Division 9 Councillor Maria Suarez said it was a privilege to play a part in the Bli Bli Cenotaph project.
"Sunshine Coast and Regional District RSL Inc had been working on this since 2015, with Veterans In Step group an integral part of the process, and thoughtful design by Cam Crossley.
"After a few grant rejections, Sunshine Coast and Regional District RSL finally received a Federal Grant for $110,000 – this still was not enough, and Sunshine Coast Council were able to secure the additional funding needed to make this project happen."
"I love that involvement from schools and community groups from historic Bli Bli and the newer Parklakes area, will unite the community as one and the first ANZAC Day ceremony here should be pretty special."