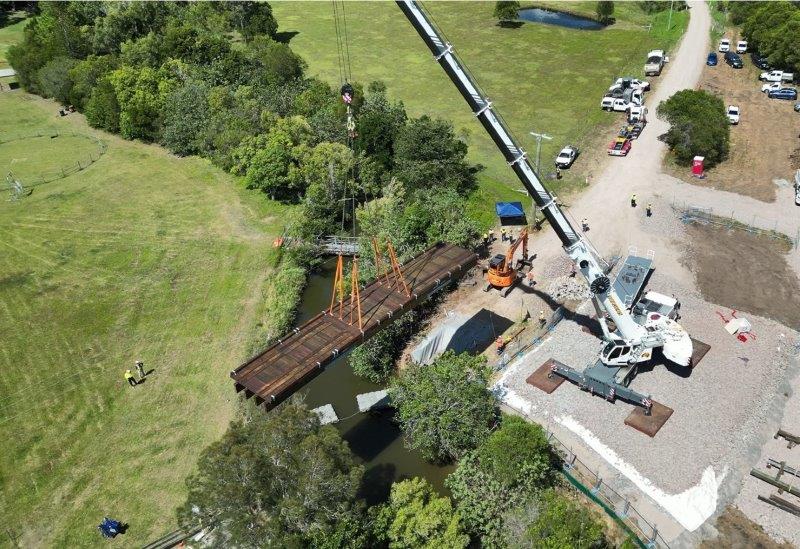 IN DAYS gone by the Maroochy River in our region was used as a means of transport and provided a vital link to other suburbs, and a lot of the old infrastructure such as bridges are as old as some of the first settlements. Recently an old timber bridge within the region was replaced and the restoration was described as – "complex, rare and logistically challenging," however, the operation to replace the 100-year-old Sunshine Coast bridge has been successfully completed and residents can continue to use the bridge safely and remain connected.
The 21m-long timber bridge, which is located at 298 River Road, Maroochy River which is a rural suburb between Yandina and Marcoola would have been used to transport sugar cane.
Historically, it was used for transporting cane via rail from farms to the sugar mill and in recent times, increased traffic loads and a steady stream of large trucks carrying tens of thousands of tonnes of material meant the bridge was at risk of failure.
Reaching the end of its viable life, the bridge was identified to be replaced with a new one commissioned by Sunshine Coast Council at a cost of $650,000, including design and construction.
Queensland companies Timber Restoration Services and Wood Research and Development, specialise in innovative timber bridge designs and were engaged for this project.
Local staff installed the replacement bridge which, interestingly, came from Oregon, in the United States. The prefabricated bridge delivered a cost-effective and long-lasting solution.
Sunshine Coast Council Division 9 Councillor Maria Suarez said the rare project had been logistically challenging but was needed to ensure access and longevity for the local community.
"The original, century-old, three-span bridge was designed for minimal traffic and up to 40-tonne loads, but more recently the weather and neighbouring developments saw an increase in traffic movements and load capacity up to 55 tonnes," Cr Suarez said.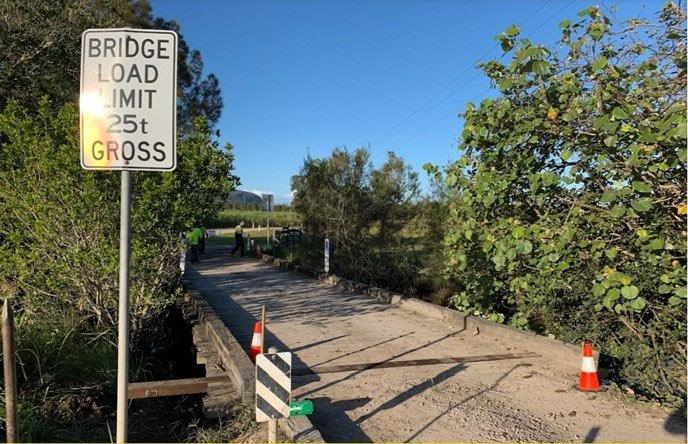 "While the bridge was maintained and upgraded over the years, the replacement was critical in providing a safe and reliable crossing for connecting our growing communities into the future."
The new bridge is made from a softwood Coastal Douglas-Fir, native to the western coast of USA and Canada.
The softwood was pressure treated to laminate the wood which ensures its longevity for the next 100 years by protecting it from the coastal elements.
"I'm pleased the bridge was installed within five days thanks to a meticulously planned, precision operation with minimal inconvenience to the community," Cr Suarez said. 
"The new bridge now provides a durable and long-lasting solution for all road users."