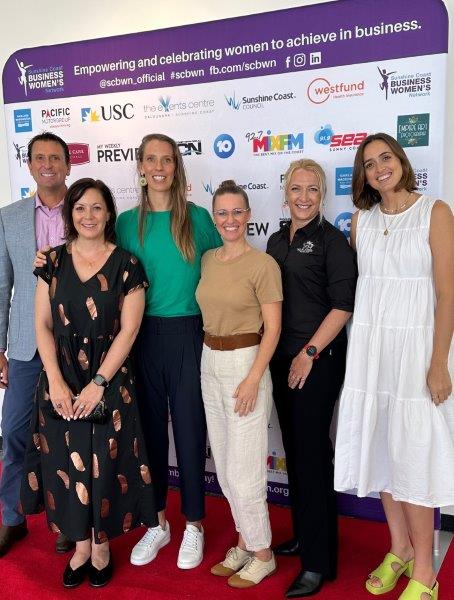 EACH year March 8 is the day set aside to recognise women and this year on the eve of International Women's Day Dan Purdie MP hosted a group of trailblazing women from within his electorate at the Sunshine Coast Business Women's Network breakfast which was held at the Maroochy RSL.
Guests included renowned social media expert and USC lecturer Dr Karen Sutherland, Pleasant State's female entrepreneurs Ami Bateman and Sian Murray, Ellie Degraeve, nationally acclaimed founder and CEO of Go for Zero, and recently announced Queensland Agrifutures Rural Woman of the Year, Emma Gibbons, of Huds and Toke.
"The common feature each of these women shares is their amazing success in their respective industries, which is the result of a lot of hard work, drive and determination," Mr Purdie said. 
"In particular, their commitment and passion for sustainable and innovative solutions for manufacturing and global commercialism are being recognised at all levels, which is no easy feat in such a competitive market.  
"They're also all based in my electorate of Ninderry, so I could not miss this opportunity to showcase their exceptional achievements.
"I don't doubt they've had to overcome many obstacles to get to where they are today, and for that alone, they deserve recognition.
"And each year on International Women's Day, it's a fitting reminder of the high calibre of successful female role models we can boast, right here on the Coast."