BY SIENNA LANDER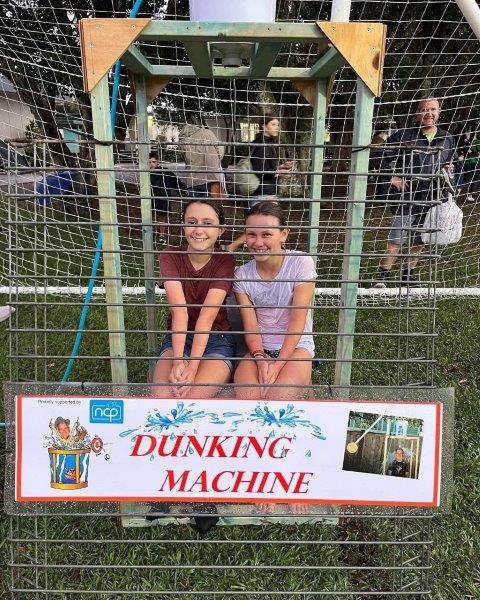 MY NAME is Sienna Lander and I am a school captain at Coolum State School. Recently our school held a huge event called the Coolum Carnival, which is not only our biggest fundraiser of the year with every dollar raised going straight back into the school, but it's also a great opportunity for friends and family to get together and support the local school.
Thousands of people from all around the Sunshine Coast come to experience all the action! There are hair-raising rides, entertaining activities such as pig racing, jewellery making, kick a footy, pony rides, and even a dunking machine where the school leaders (plus some of the teachers) risk getting soaking wet.  
There are also heaps of exciting stalls – two of my personal favourites are the Lucky Bottles and Show Bags filled with treats! As well as all the fun activities and different types of stalls, this outstanding carnival also has delicious food including fairy floss, churros, hot chips, and the best cakes in town.
We were lucky enough to be entertained by the talented school rock band who played awesome live music throughout the afternoon, and of course, one of the highlights was the incredible fireworks display which always takes place at the end of the night. The perfect finish to a great carnival.
This epic event is only possible because of all the amazing volunteers from our school and local community who dedicate their time and donate so generously to make the Coolum Carnival an event to be enjoyed by many. Hopefully, we see you there next year.