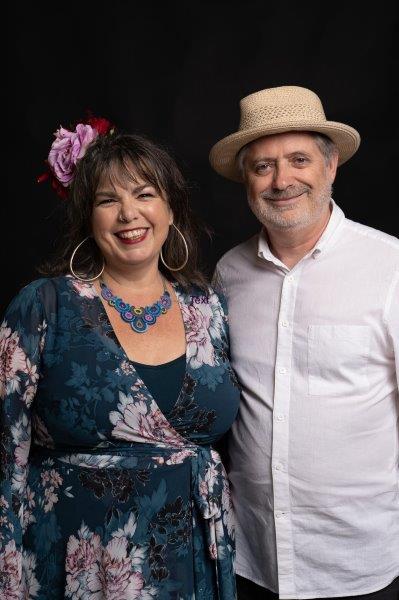 LET'S FACE it, a trip to South America right now is not on the itinerary for many of us, but for one night the musical landscape of Rio de Janeiro will be your one-way ticket to the sounds of hypnotic bossa nova rhythms brought to you by The View From Madeleine's Couch.
The Bossa Nova Sunset Club is touring the Sunshine Coast throughout November with performances in Pomona, Maleny, Coolum and Eudlo.
The Coolum Show will be held at Coolum Civic Centre for just one night on Saturday, November 19.  
Step into the embrace of 'Musica Brasileira' as the band share their highlights from a quarter of a century playing music in both Australia and Brazil. The band will be showcasing their award-winning originals in beautiful new arrangements alongside Brazilian classics including Corcovado and Garota de Ipanema.
Featuring the sublime Portuguese vocals of Anje West, the masterful vibraphone of Kym Ambrose, along with Bruce Woodward (guitar), OJ Newcomb (bass) and Paul Hudson (drums), this award-winning ensemble has made an outstanding contribution to the Australian experience of Brazilian music over the past 25 years, delivering three critically ac- claimed albums and hundreds of spellbinding live shows.
When asked about the Sunshine Coast tour, vocalist Anje West said that they were all really excited to be celebrating 25 years in music and that the landscape of the coast reminded them so much of Brazil.  
"We have a song named after the beach, and another that sings of the mountains and sea.
"We're looking forward to bringing the landscape and culture of Brazil to life through our music and stories, and hope our audiences feel like they've been on a little holiday after our show."
The View From Madeleine's Couch sit at the pinnacle of bossa nova and Brazilian jazz music in Australia. There is no other Australian band in this genre with the longevity or depth of sound and heart that this exceptional group has displayed across their career.
This is a show not to be missed and will be a lot cheaper than that holiday to South America!
Tickets are on sale now at www.redchair.com.au
Full event details: www.redchair.com.au