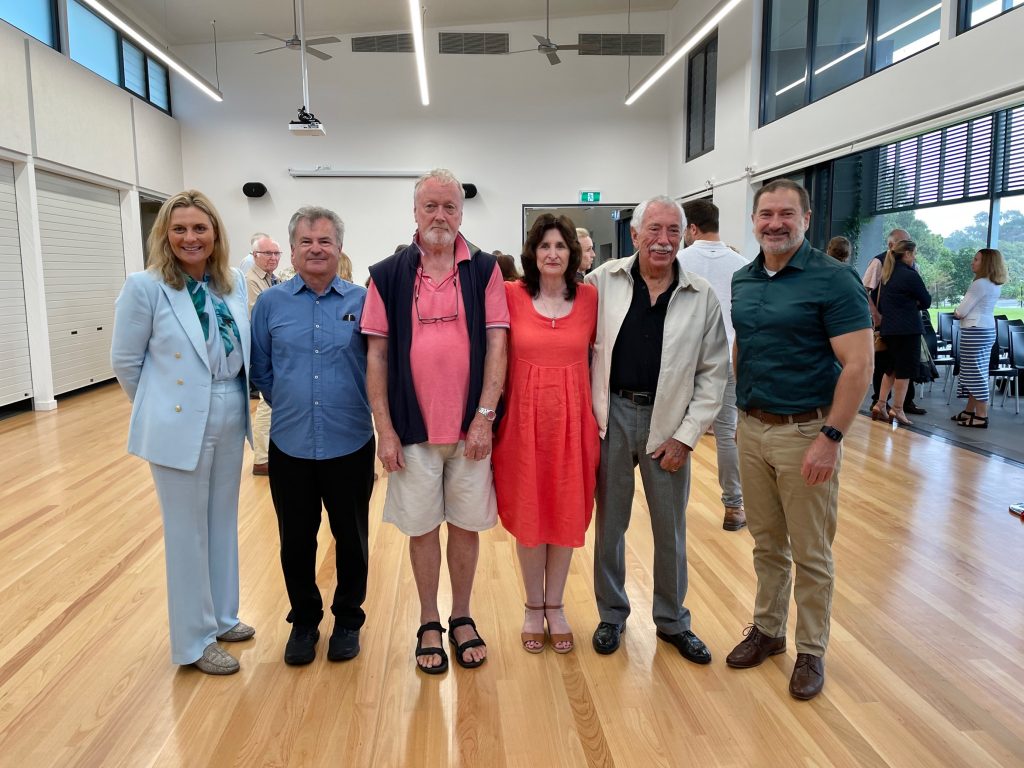 THE SIGNATURE heart of Peregian's Rufous Street Precinct is now in place with the opening of the new Peregian Beach Community House earlier this week.
The facility includes multi-functional spaces, three hire rooms, landscaped greenspace, and purpose-built facilities to assist services that help disadvantaged residents.
Bark Architects designed the building with input from the Peregian Beach Community House management committee, while Grant Calder contributed project management and design expertise for the wider Stage Three project.
"Truly a community space, members of the Peregian Beach Community House committee played a hands-on role designing the building so it would best meet the community's needs," Mayor Clare Stewart said.
"Many community groups – not just from Peregian Beach but across the shire – will enjoy and gain great benefit from the new Community House for many years to come."
The new construction also paves way for the old building's refurbishment to support the Peregian Digital Hub's expansion, which is currently under construction.
Construction was made possible with $2.5 million from the Australian Government's Building Better Regions Fund, just under $114,000 from the Queensland Government's Maturing the Infrastructure Pipeline Program, and $2.55 million from Council.
"Great things happen when three levels of government work together and we're thrilled to have had federal and state government support to deliver this fantastic facility," the Mayor said.
The new Community House is the centrepiece of the $5.2M Rufous Street Precinct Stage Three, which also includes a 4000sqm greenspace with sculptured gardens, a play area, winding footpaths, and a carpark. 
Noosa Council's Community Services Director, Kerri Contini, said the space would host many diverse activities and groups.
"Fitness, art and theatre classes are just some of the programs that have transitioned over to the new Community House, and as the centre is much bigger there is scope to host so many more activities and functions."
Peregian Beach Community House Committee President, Mary Crawford, joined Mayor Stewart at the official opening.
"The PBCH Management Committee is honoured and thankful to have been part of designing the new Community House with Noosa Council and Bark Architects and to be able to continue to manage this wonderful space for our community," Ms Crawford said.
"The community spirit that once embodied the old bowls club on this site for so many years before it closed, continues to evolve and strengthen and has found a new life in this new facility," Ms Contini said.