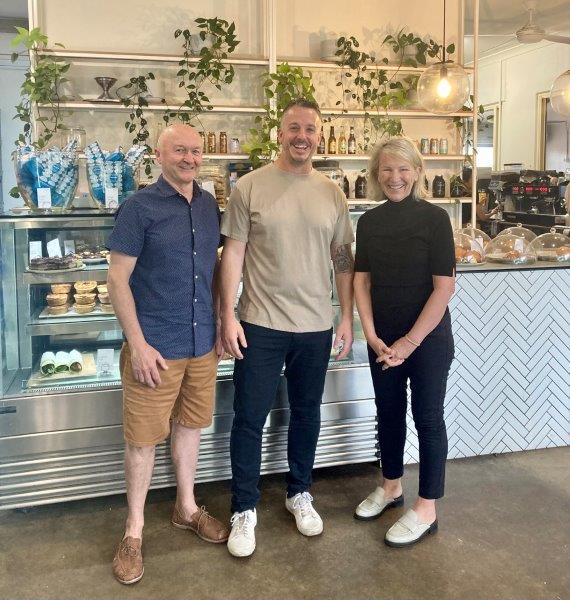 AFTER a stellar 20 years, proprietors Di and Simon from the Caf on Birtwill are hanging up their aprons and moving on from their popular licensed café, however, they want to assure the community that new owner Peter Ryan is the perfect fit for their "labour of love". 
Di explained that they opened the door in May 2002.
"We decided that after 20 years it was time to pull back and to enjoy other parts of our life, but we are not going anywhere, we are still very much entrenched in this community."
Simon added – "Coolum is home."
New owner Peter Ryan hails from the Hunter Valley and was literally looking for a coastal change.
"I was looking for the right business that was coastal – I wanted a coastal lifestyle as I love the beach and love my surfing and I found the Caf and just fell in love with the area and the people and the locals."
Peter has previously worked in bars and pubs and most recently in business and management.
"I want people to know that nothing is going to change – there is still going to be the same staff and Di and Simon created something really special here and there is absolutely no reason to change anything," Peter said.
Both Di and Simon are looking forward to a much-needed rest from the world of hospitality and spending quality time with family and will be looking at volunteering within the Coolum community.