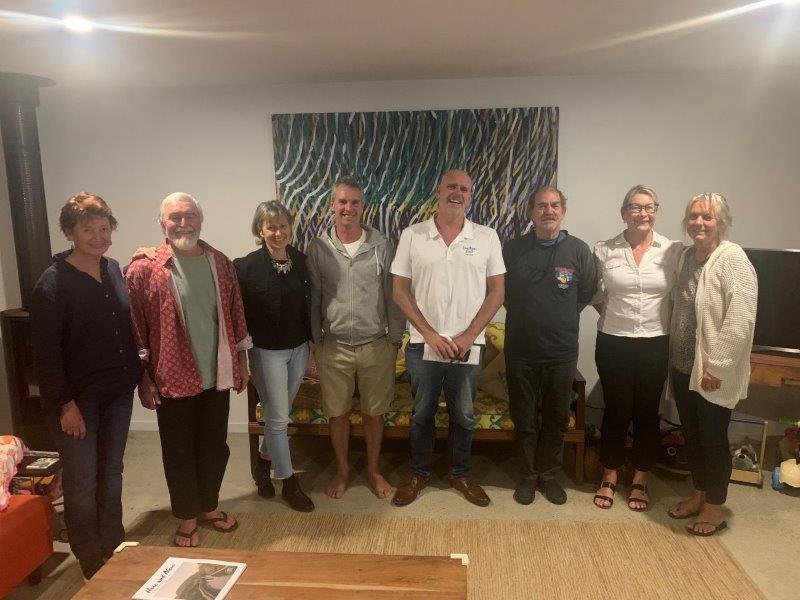 DIVISION 8 Councillor Jason O'Pray (pictured centre, white shirt) joined a recent Friends of Yaroomba committee meeting to inform the community group about the upcoming replacement of the boardwalk located in the Yaroomba Bushland Park. The boardwalk has been deemed unsafe and will need major reconstruction during which time it will have to be closed to the public.
Funds have already been allocated so work can be completed during this financial year.
A range of other issues were discussed during the meeting such as the car park at the end of Warragah Parade as well as the playground and BBQ area in Birrahl Park. Cr O'Pray encouraged further dialogue and the sharing of ideas with his office. We are thankful for his time and commitment to the people of the Yaroomba region.