PAT CAVANAGH
FORMER PRIMARY SCHOOL PRINCIPAL AND LOCAL COOLUM IDENTITY
The Ultimate Road Trip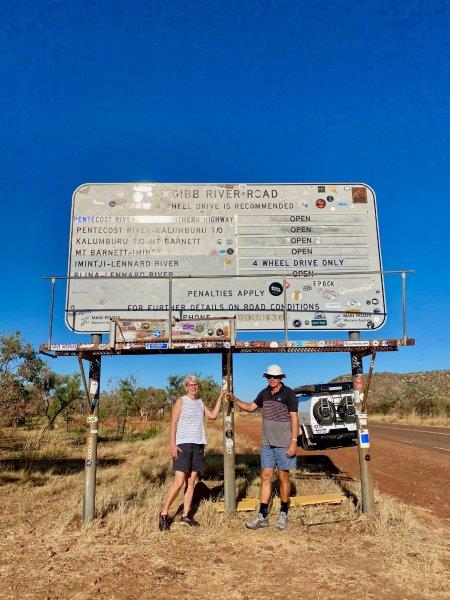 RECENTLY my wife and I travelled to the Kimberley region of Western Australia to transverse one of Australia's Iconic Road Trips – the Gibb River Road.
The Gibb River Road stretches 660 kilometres between the towns of Kunnurura and Derby.
There are 100 kilometres of bitumen on either end of the road thus leaving approximately 450 kilometres of gravel with numerous corrugated sections to contend with.
The road was originally built to support the cattle industry with a number of large cattle stations stationed along its route.
These days it is mainly tourists who use the road as they travel through some of the most magnificent country, you'll ever see in their 4WDs.
The tourist season is May to November (the dry season), and we were fortunate to travel in the early part of the season thus ensuring there was plenty of water around and many water holes to swim in.
The first gorge we encountered was Emma Gorge and after a 2km trek in we were rewarded with a plunging waterfall and a refreshing swim.
There are a number of Gorges and associated swimming holes as you head across the track with Manning Gorge and Mitchell Falls being two of the most spectacular that you will come across. The four-tiered Mitchell Falls is a beautiful waterfall that can be reached by helicopter or 4WD.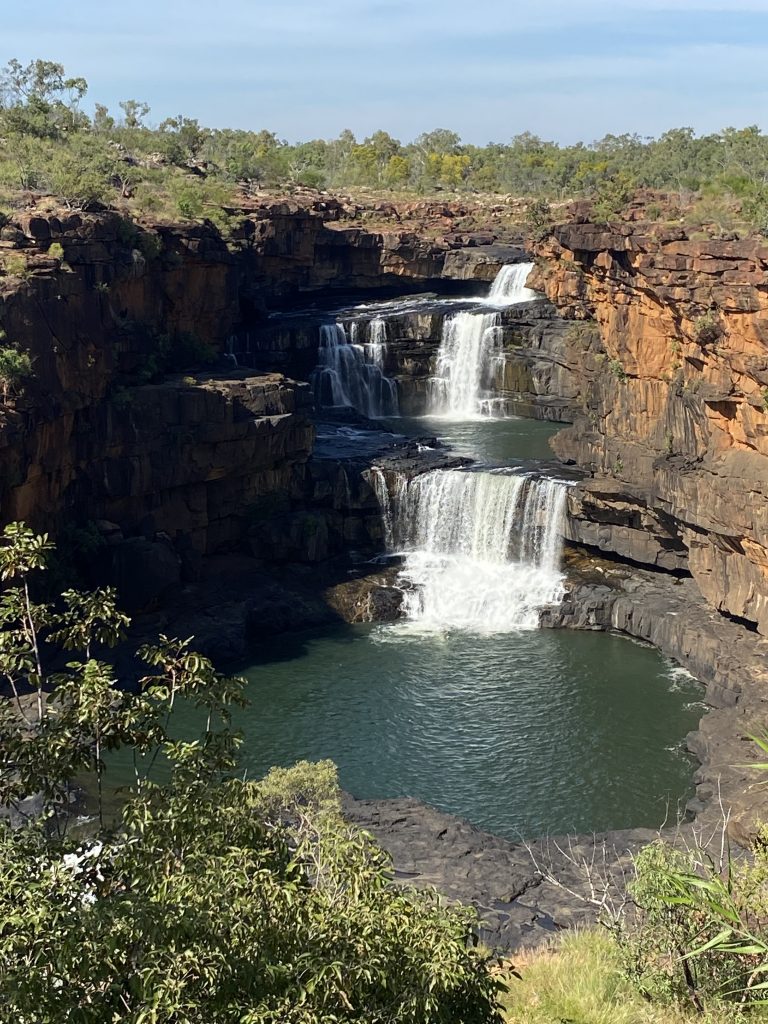 We drove in taking three hours to travel 70km, but it was well worth it as we took in the scenery and cooled off in the swimming holes.
To reach Manning Gorge we had to wade across the Manning River with our belongings placed in half a 44-gallon drum to keep them dry before we trekked into the awe-inspiring gorge.
Another highlight was Tunnel Creek where water has carved a large tunnel through the limestone of the Napier Range. It is a 750-metre walk wading through freshwater pools with only a torch light to guide you.
All along the Gibb River Road and throughout the Kimberley's you will find numerous Boab Trees. They are characterised by vast trunks giving the tree a bottle-like appearance.
To travel the road you need a good vehicle and tyres, you need to be patient, be self-sufficient and be willing to camp most nights even though you can get accommodation and fuel at some of the stations and roadhouses.
All in all, it was a great experience as we conquered one of the most isolated corners of Australia. I recommend this journey to everyone – get out and explore our backyard!