VANESSA BACON-HALL
EDITOR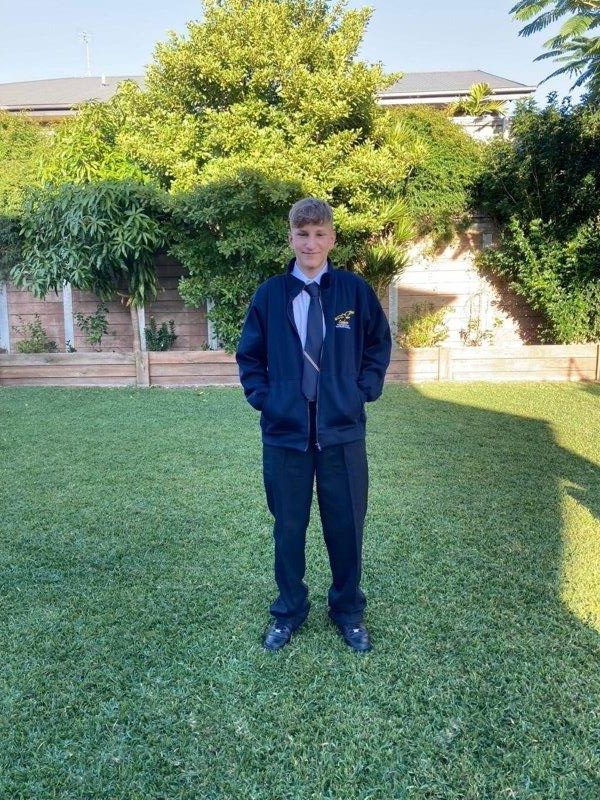 HOST families are needed within the Coolum region for international students studying abroad at Coolum State High School and the rewards are endless with the host families making friendships that last a lifetime by way of opening their home up for either three, six or 12 months.
The Coolum State High School Homestay Program has a diverse range of host families and a comprehensive support program for both host families and international students and new hosts are needed including families and singles – the main criteria are that you have a willingness to host and the space where the student can have their own room with a desk/study space.
Homestay Coordinator Terri Shine said that the study abroad program attracts students from all over the world and more so now that our borders are open again.
"Our students come from countries including Germany, Italy, Chile, Sweden, Switzerland, Norway, Czech Republic, and Vietnam to name just a few. 
"Their study program varies from three to 12 months or longer, and the focus is to gain confidence in English and to live out the Coolum lifestyle experience," Terri said.
Homestay 'Mum' Hayley Paul said that hosting was proving to be a rewarding experience for her family.
The family have 15-year-old Hugo who is from Germany, and he is now big brother to Denver and April and has fallen in love with the family dog named Honey, and Hayley said it was from her experience as an exchange student when she was younger that made her want to host when she saw the ad on the school Facebook.
"I went on exchange to Chicago, and it was the best thing that I did at High School, and I wanted to expose my children to a different culture and maybe inspire them to study abroad."
Hayley further went on to say that hosting Hugo had been wonderful so far.
"From the day that he arrived Hugo has fitted so well into our family, and we actually believe he has brought our family closer together as we are all enjoying showing Hugo all that the Sunshine Coast has to offer," Hayley said.
And the added benefit of knowing there was guaranteed support made the decision to host even more appealing for the Paul family.
"We have been very supported by our Homestay Coordinator and although we haven't yet had to use it, we love having the 24/7 1800QStudy support line available, it's comforting to know that support is always available, not just during school hours. 
"We feel very confident in promoting this program."
Coolum State High School Principal Troy Ascott further championed the benefits of hosting.
"Being a homestay parent provides families with an unrivalled opportunity to engage with a student from another country and another culture and provides a rich environment for learning and forming lifelong relationships.
"The students involved are invariably bright and gifted, excited to be here and keen to share their culture and their story with your family. I would strongly recommend the homestay experience."
Due to the high volume of applicants, Coolum State High School is urgently seeking host families to provide caring homes for students.  Students must have their own bedroom and all meals provided.  Host families are invited to engage with their student to assist them to settle into the Aussie lifestyle and practise their language skills through daily life in a home setting.  Current hosts enjoy playing tourist in their own back yard, with so many beaches, mountains, and activities at our fingertips there is no shortage of things to share.
Diversity is welcomed amongst hosts, singles, or couples with or without kids, retirees and fur baby families are all welcome to apply.  Families receive $320 a week tax free for hosting and are welcome to host two students if accommodation allows a separate bedroom each. 
For more information on the International Student Program, visit https://coolumshs.eq.edu.au/international or call Coolum State High School on 5471 5333.