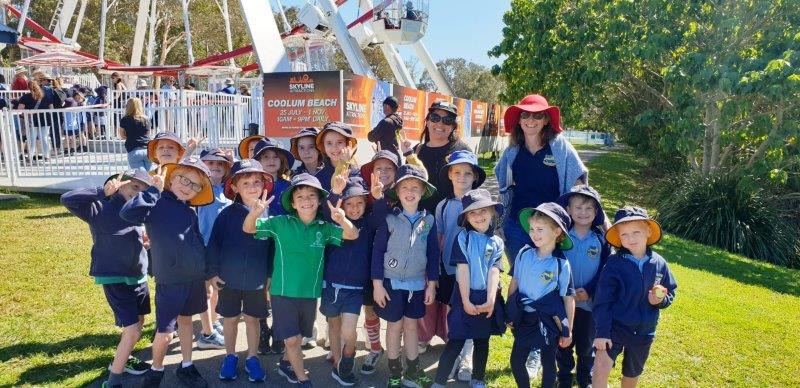 COMING together with the wider community to celebrate and promote the value of reading was the order of the day last Wednesday, August 24 when the younger years students from Coolum State School went on a magical mystery tour of sorts and were read to at various businesses across the central Coolum region.
The morning was all about showing the children that reading is everywhere and how important it is to be able to read.
Principal Anthony Ryan had held a similar event at a previous school and was keen to do this in Coolum.
"The event was held to promote reading and reading in the community, and we had lots of wonderful sponsors.
"The school chose the books which were read to the students and local member for Ninderry Dan Purdie sponsored a book for every child.
"Some businesses just went beyond what we were asking for such as the local Police, both Woolworths and Coles who donated food, the Salvos who coordinated the BBQ and the Skyline Ferris Wheel who donated a ride for each student," Mr Ryan said.
Mr Ryan further went on to state the importance of reading.
"Everyone needs to be able to read and at the end of the day reading gives a life of choice, not chance and it also allows our younger years students to understand their world."
The event is set to be back on the calendar for next year as, "learning doesn't just happen in the classroom."
Coolum State School would like to thank the businesses that cleared their diaries for the morning and welcomed the students into their workplaces to give them such an exciting learning experience.