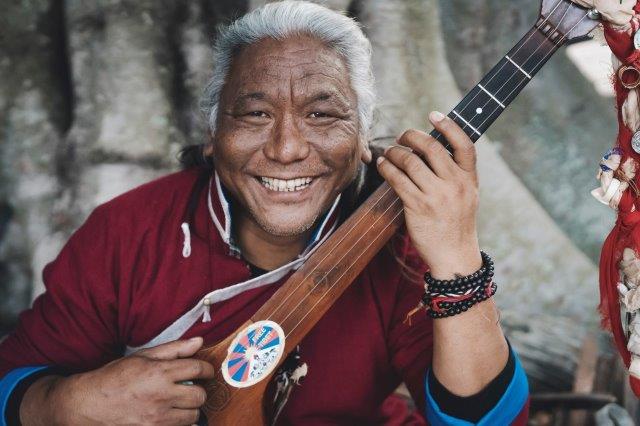 COOLUM Civic Centre is set to showcase intimate world music once again with the 'Kooralbyn' concert on Saturday, September 10 and will feature six leading musicians who are masters of their musical craft, and the night is set to 'Redefine Australian Music'.
In Kooralbyn, Grammy-nominated Tibetan musician Tenzin Choegyal, contemporary vocalist Kacey Patrick, Spanish guitarist Andrew Veivers, Mununjali didge player Jared Fogarty, Swedish violinist Rebecca Karlen and Celtic pianist/accordionist John Reeves explore the interconnectedness of their personal stories.
The performance group are redefining Australian music, drawing on their cultures and unique art forms to reveal songs from their homelands and musical traditions as a shared expression of collective cultural authenticity.
Born to a family of Tibetan nomads, Tenzin Choegyal was forced into exile in India as his family fled the repression in Tibet. In 1997, Tenzin moved to Australia where he continued to champion the cause of the Tibetan people through ongoing advocacy and fundraising for Tibetan monks in exile and the Tibetan Children's Villages – the school for Tibetan refugee children that he attended as a child.
A superstar on the international stage, Tenzin has collaborated with the likes of Patti Smith, Philip Glass, and Laurie Anderson. And through Kooralbyn, Tenzin has been able to celebrate his home in exile with a musical family drawn from across the globe who all call Australia home.
Tenzin speaks highly of his musical family and what they will be bringing to life through the concert series.
"I love this group. Super diverse clouds drifting seamlessly into the musical border. Music is Life."
This not to be missed lineup is touring the Sunshine Coast throughout September with performances in Pomona, Maleny, Coolum and Eudlo. Tickets are on sale now at www.redchair.com.au
This project is supported by the Queensland Government through Arts Queensland and is proudly produced by Coolum-based production company Red Chair.
Performance Dates – September 2022
Thursday 8 September – The Majestic Theatre (Pomona)
Friday 9 September – Maleny Community Centre
Saturday 10 September – Coolum Civic Centre
Sunday 11 September – Eudlo Hall
Full Event Details: www.redchair.com.au