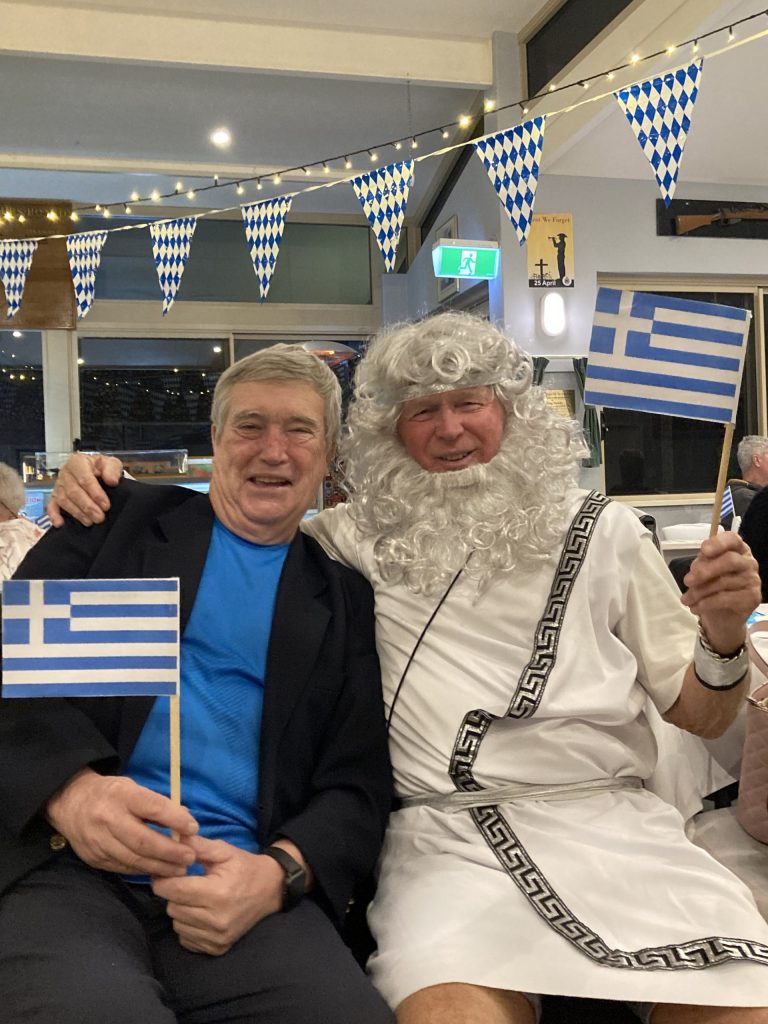 In exciting news, the Coolum-Peregian RSL will now be opening their bar every weekday from 4-6 pm and will be hosting specialty theme nights each Friday with this week being 'Mexican Night'. The RSL is hoping that people will drop by the club on their way home from work for a knock-off drink and chat all within the relaxing surrounds of the club. You don't have to be a member to have a drink and the club has lots of easy off-street parking. On tap is Eumundi larger, Diablo Ginger Beer and XXXX gold and they also stock a selection of wines, spirits and soft drinks.  
The theme nights are set to be huge with bookings essential in order to reserve a table. The most recent one – Greek Night saw a full house enjoy traditional Greek food served by the visiting food van, local music and great family-friendly fun. The theme nights will feature a themed food van providing the authentic food of choice, a full bar will be open and there will be raffles, live entertainment, and prizes for best dressed. The upcoming theme nights will be Mexican (this Friday, June 17), Pizza, Italian and South American.  
The club is also proudly growing their monthly 'Sunday on the Green' event with a record turnout at the last one with the next event to be held on Sunday, July 3.  
The courtesy bus is up and running each Friday from 4pm and for the Sundays on the Green events from 11am and as always new volunteers are always encouraged to come along and help with any of the many activities and events taking place at the club.
President Peter Lloyd said it would be great to see some younger volunteers.
"Volunteers are always welcome, and we also do work with our veterans, and we would love some younger people to get involved, even if it was to visit our veterans or just take them out for a coffee."
If you would like to find out more about any of the events, volunteering or privately renting out the club for a function then please contact the club on  5446 2588