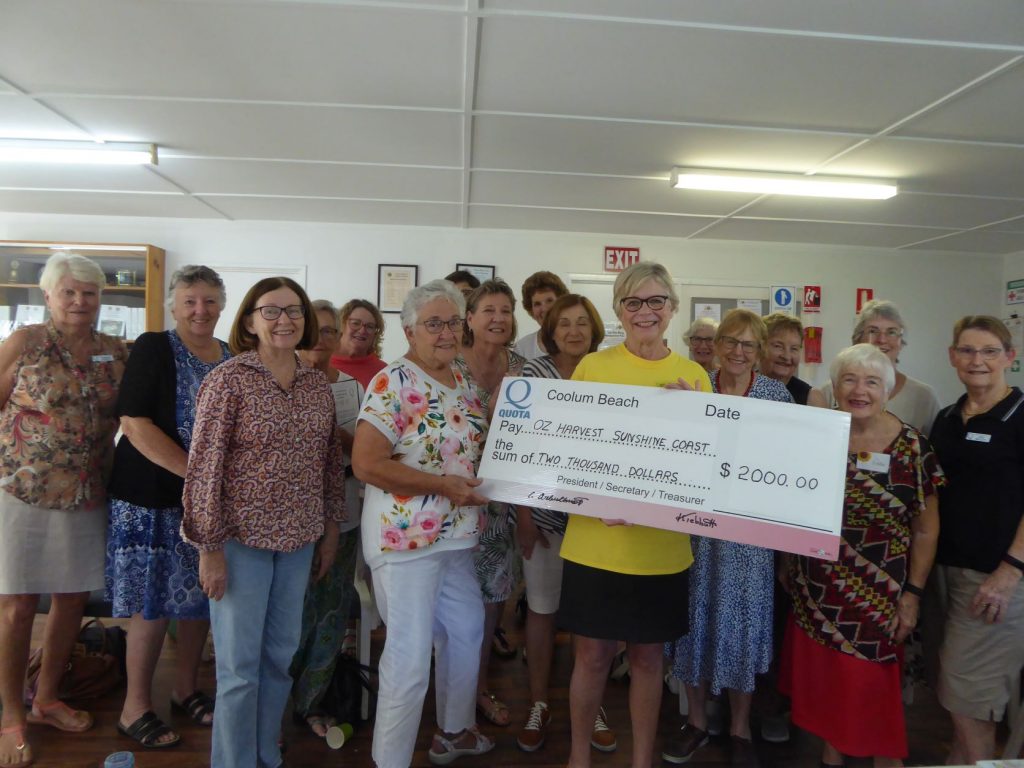 Helping Gympie flood victims
MEMBERS of Quota Coolum Beach were devastated to see and hear of the sheer destruction caused by the recent floods that hit so close to home in both Gympie and across parts of the Sunshine Coast. We wanted to make a donation to help ease the pain and suffering this natural disaster caused for so many people and after some enquiries, it was decided to donate $2,000 to OzHarvest as they have the contacts to get the money to where it was needed most. 
Michelle Lipner from OzHarvest attended our April meeting and gave us great insight into where our money was distributed and how OzHarvest works on the Sunshine Coast and Gympie. Michelle was very grateful for the donation which she said was used to make food hampers for the flood victims in Gympie and on the Sunshine Coast. Michelle said the money had certainly come at the right time as donated stock supplies were running low because of the high demand for food.
The statistics about food waste in Australia were mind-blowing and got us all thinking about how to manage food waste in our own homes, especially when Michelle said that each Australian wastes 300 kgs of food a year. OzHarvest is a food rescue organisation. They collect quality excess food from commercial outlets and deliver it to charities supporting people in need and in turn prevent tonnes of good food from going to landfill. OzHarvest has 100 hundred volunteers regularly picking up and delivering food and produce between Gympie and Caloundra. Thank you for all the work these volunteers do in our community.