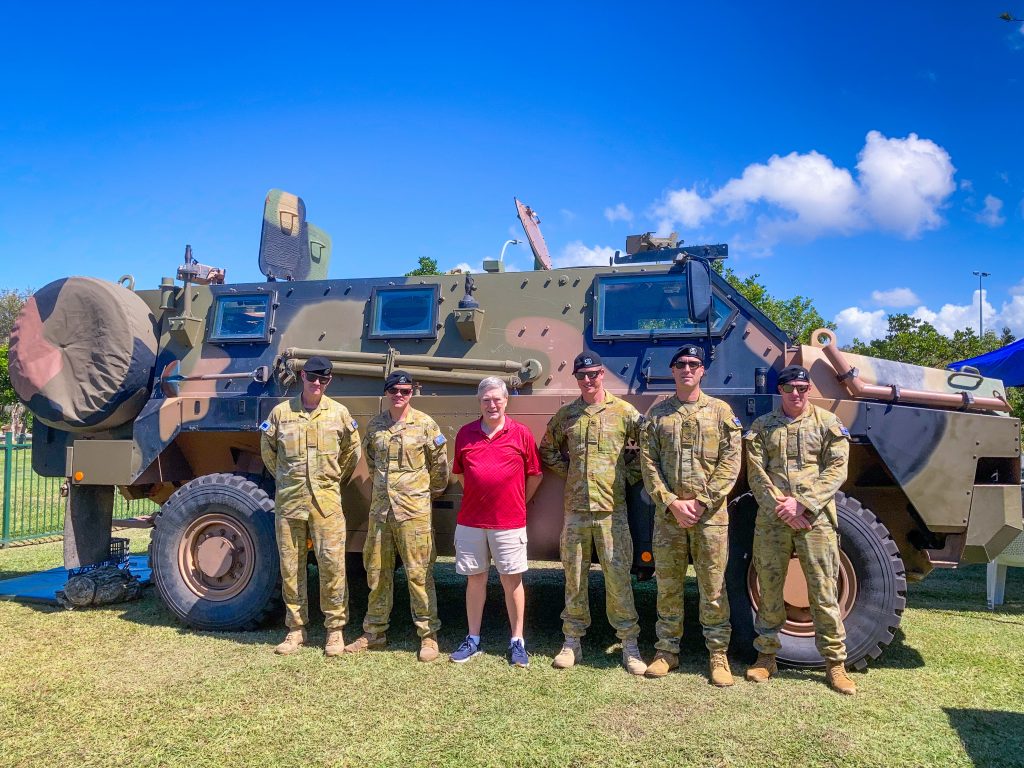 THE COOLUM-Peregian RSL is proud to inform the community that Peregian resident Peter Lloyd has is the new President of the Coolum Peregian RSL and he is thrilled to be in the role.
Peter brings a lot of business skills to the role and is also an active volunteer with Coolum Business and Tourism, however, the role of President with the RSL is one close to his heart.
"I'm a veteran from Vietnam and I feel very strongly about the RSL and looking after our veterans," Peter said.
"At least after Afghanistan and Iraq our soldiers were treated fairly by everybody, however, this is something which we didn't go through, but now we are accepted and it's important to look after all of our veterans."
Peter further went on to say that he was keen to see the RSL grow.
"This is a developing area with a lot of young and older people here and it is necessary for us to broaden our horizons and attract younger people and have more of a community focus as an RSL."
The monthly Sunday On The Green was one way that the RSL was attracting more people.
"With this beautiful weather today these events such as the Sunday On The Green are just getting bigger and bigger and we also expect that our Dawn Service this year will be enormous."
Peter hopes that more people, especially younger people will come on board and volunteer with the club.
"We are always looking for more volunteers and we welcome them with open arms."
If you would like to volunteer with the Coolum-Peregian RSL then please contact the club on 5446 2588