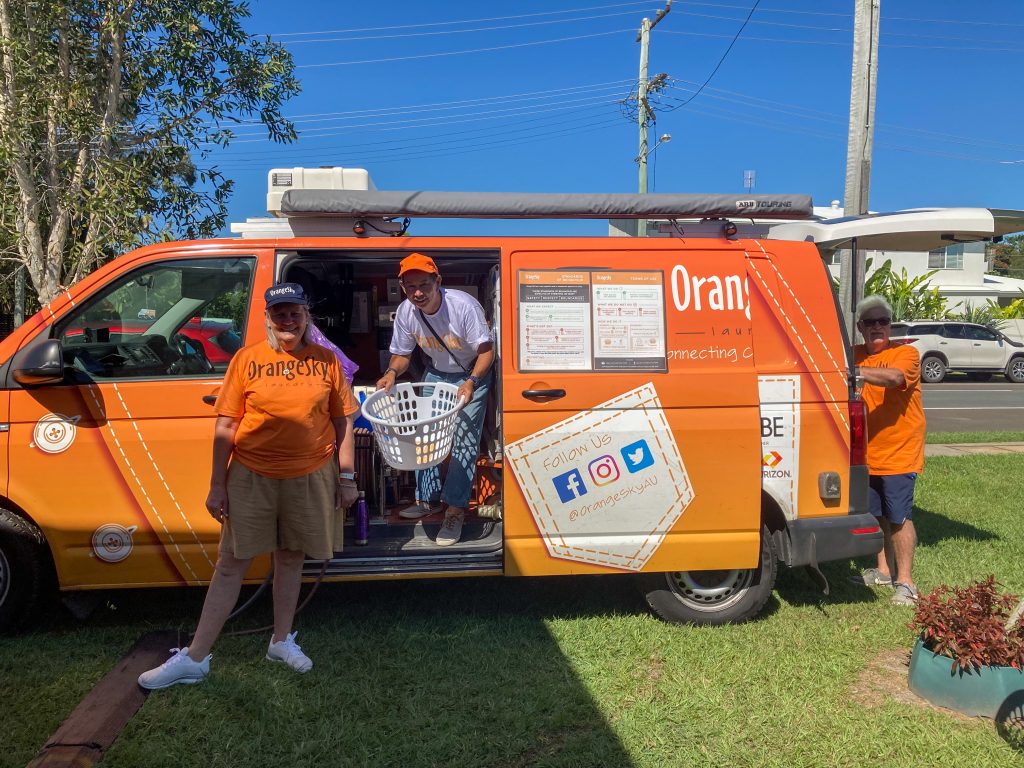 THE ORANGE van belonging to charity group Orange Sky Laundry which washes and dries clothes for those in need was a welcome sight on Tuesday morning with the van located out the front of the Coolum Uniting Church at 22 Elizabeth St.
The service which washes and dries clothes will be located at the Uniting Church site every Tuesday morning from 9am – 12pm.
Orange Sky provides a platform for everyday Australians to connect through a regular laundry and shower service. The focus is on creating a safe, positive and supportive environment for people who are too often ignored or who feel disconnected from the community.
Sunshine Coast Service Leader Lesley Zammit said that they were thrilled to be back in Coolum.
"We just want people to know that they can just come and get their clothes cleaned here and this is not just for the homeless but for anyone who may be doing it tough.
"Their washing machine might be broken, and they can't afford to get it fixed or someone may not have a washing machine – there are no criteria, and it doesn't cost any money," Lesley said.
"What we do here is all free and whilst you are getting your washing done you can sit down and have a chat with a volunteer or get something from the food bank which is also open at the same time."
Lesley said that the washing and drying takes an hour and that there was no need to book, people could just turn up and know that they would not be judged.
In addition to the Coolum location, Orange Sky has another 10 operations across the coast.
"We are on the road Monday to Friday in the morning and the afternoon and on Saturday," Lesley said.
"We have 80 volunteers currently on the sunshine coast and we do it all with one van and we are always looking out for new volunteers."
If you would like to volunteer with Orange Sky or find out more, please do so via – https://orangesky.org.au