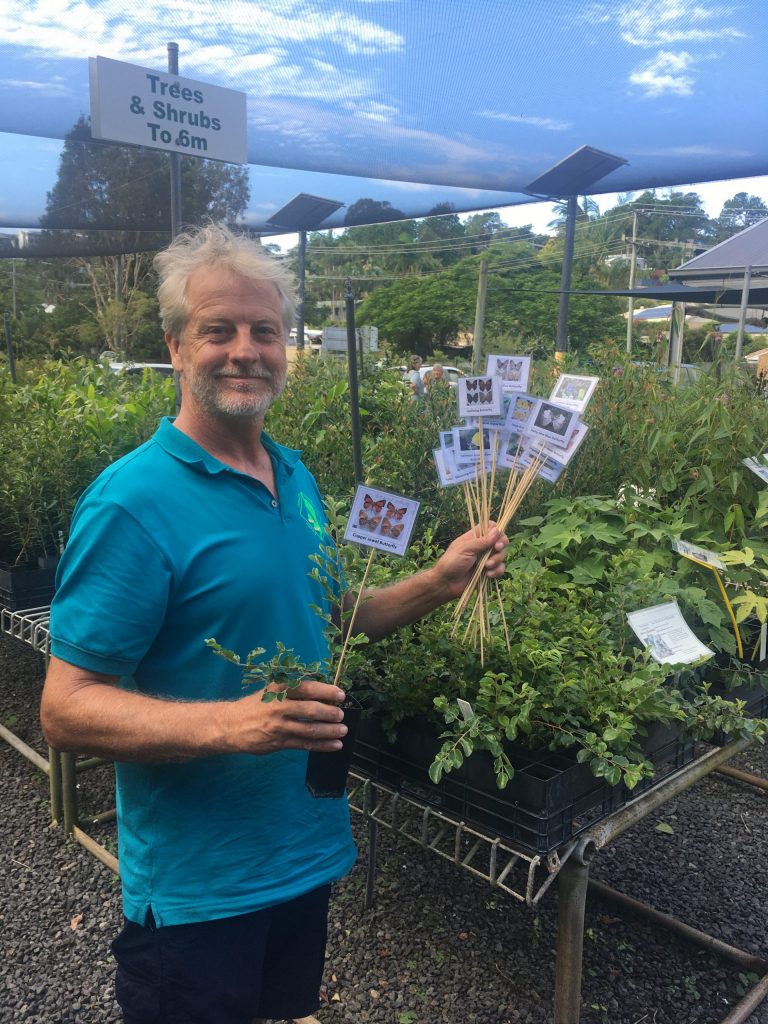 Attracting butterflies to the region
Coolum Community Native Nursery is participating in and promoting the Sunshine Coast Big Butterfly Count from March 12 – 20 in an effort to educate and inform about these beautiful creatures. Anyone can join this citizen science project and the nursery is giving away butterfly identification brochures to help you. Count from your backyard, school, local park or join a public survey event. The Big Butterfly Count will be used to help assess the environmental health of the Sunshine Coast.
On Monday of this week nursery volunteers, accompanied by butterfly expert Cliff Meyer, conducted a butterfly count at Point Arkwright and were excited to count 22 species. The nursery is also installing new signage, which shows locals which butterflies are attracted to which local native plants. This will enable people to choose plants for their gardens, which attract the beautiful butterflies of our region. The nursery is a volunteer organisation, which specialises in endemic species. These plants are ideal to grow as they are most suited to the local climate. The nursery aims to help gardeners choose the right plant for their situation by arranging its stock by plant size and labelling every species with soil condition, aspect, description, natural habitat and special features.
To find out more about how you can participate in the butterfly survey please visit the Coolum Community Native Nursery at 157 Warran Road, Yaroomba.