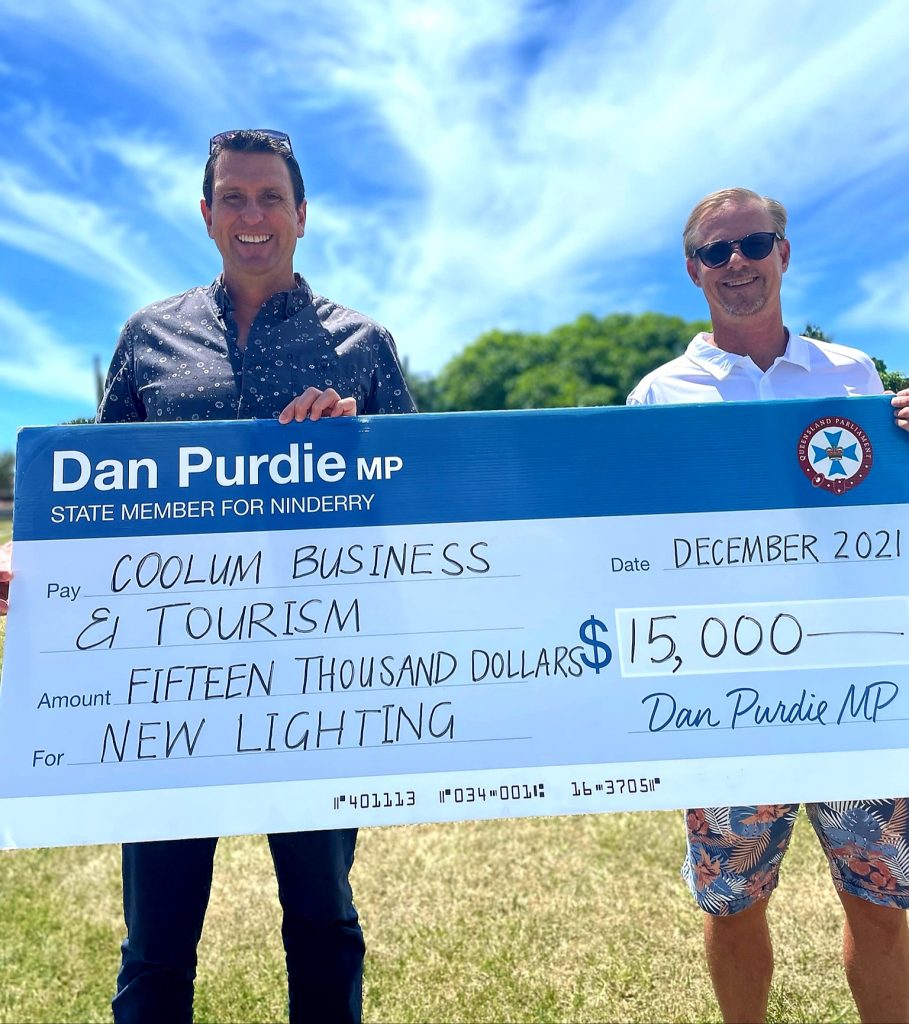 Four local groups within the Ninderry electorate have shared in more than $40,000 in grant funding in the lead up to Christmas and Ninderry MP Dan Purdie saying the much-needed cash couldn't have come at a better time.
"What better way to wrap up the year than with grant funding for our local sports and community clubs, who will use the money for new and improved equipment," Mr Purdie said.
The four successful recipients in the latest round of Gambling Community Benefit Fund include:
*Buderim Men's Shed $8,771 to replace dust extractor
*Coolum Business and Tourism $15,000 for new lighting
*Coolum Football Club $7,283.10 for a new grandstand
*Maroochy Roos Junior AFL $14,560 to purchase IT equipment.
Mr Purdie said over the course of the year, local clubs and groups have received more than $700,000 from the Gambling fund.
"This is a significant investment in grassroots organisations that benefits the whole community," Mr Purdie said.
"With all of the uncertainty during what has been a challenging year, this is a very welcome injection of funds that will help our many different clubs and groups continue to support their members."
Maroochydore MP Fiona Simpson said that she was excited to see that the Maroochydore Electorate groups would receive funding to the tune of $159,000 – awarded to six community groups.
Local groups to benefit from the $159,000 in funding within the Maroochydore electorate include:
*Mudjimba Residents Association $25,000 to upgrade their carpark
*Northshore Community Centre $35,000 to upgrade the community kitchen
*Sunshine Coast Aero Club Queensland $35,000 to replace an aircraft hangar door.
"These grants assist our organisations to continue to provide important services within our local community and it is also timely to have this announced at Christmas time, making it a nice end to the year for the community," Ms Simpson said.